Posted in: Applications for Instagram,Digital marketing,Ideas for your websiteLast update: 02/08/22
Brands are always looking for new, fun, and original ways to liven up their social media. And according to a study by Epsilon Technologies, the most successful way to do that is with giveaways. Prize draws have won more than 1.6 million interactions online (31% of the total), by far the most successful type of content for individual profiles on Instagram.

The best giveaways are simple, fun, and with just a hint of competition. They're an easy way to apply gamification to your social media strategy, and incentivize people to follow, comment, and engage with your brand. And in the last few months, we've heard a lot of requests for giveaways with Instagram roulette.
People have enjoyed playing roulette since the 18th century – so we're pretty sure it's going to be popular online, too. Like all giveaways, it's easy to organize and understand. And it's impossible to watch that wheel turning without feeling the suspense!
Let's take a look at how to create your own Instagram roulette.
1. Spin the roulette wheel in your profile or Stories
Stories are the breakout content format of 2018. They're quick, spontaneous, and extremely popular with viewers. So here's one way to set up your Instagram roulette: publish a video or gif of a roulette wheel to your profile or Stories. Then, each user takes a screenshot and posts their results as a photo on Instagram. They'll need to use your brand mention and campaign hashtag so that you can track all the posts.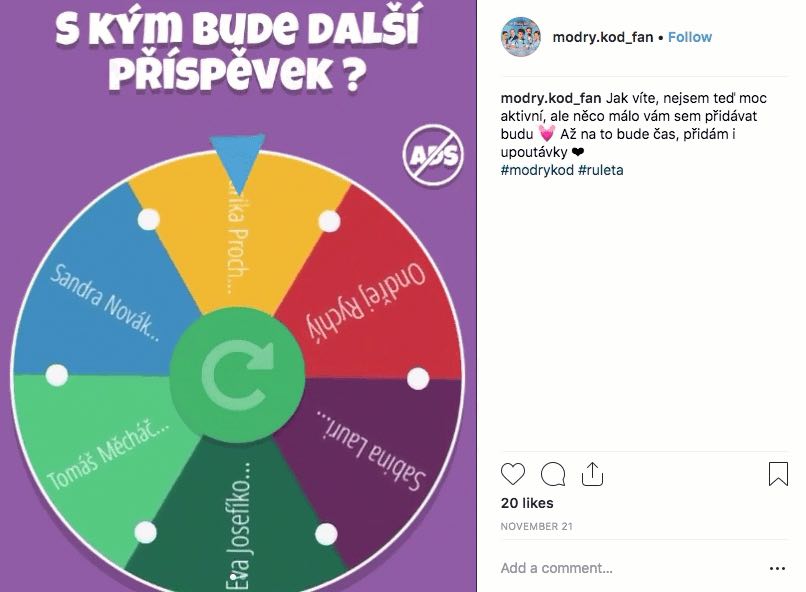 Important! Make sure people share screenshots on their profile – not as a Story. There's no way to collect Stories for a giveaway, so all your prizes would be left unclaimed.
2. Segment your audience and select a prize
Decide which prizes you want to share with the roulette wheel. You could offer discounts, free gifts, or mystery codes that lead to a surprise. To finalize the giveaway, simply run a prize draw for everyone who posted with your mention and hashtag.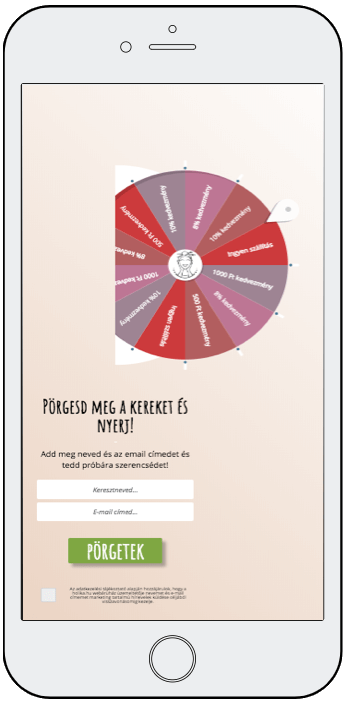 If you want, you can segment your audience even further. Ask users to share your mention, hashtag, and an extra hashtag depending on their roulette result. Then you can run separate prize draws for each segment of the roulette wheel.
3. Share a link to the roulette on your Instagram stories
If your objective is to capture new leads you need a prize wheel app, such as Spin the Wheel. With this kind of app, you can gather contact details of your participants and distribute prizes, discount codes, and vouchers. The best way to share your prize wheel is to share pictures or videos on your Instagram stories, along with a direct link to a microsite of the roulette. Check out the following example: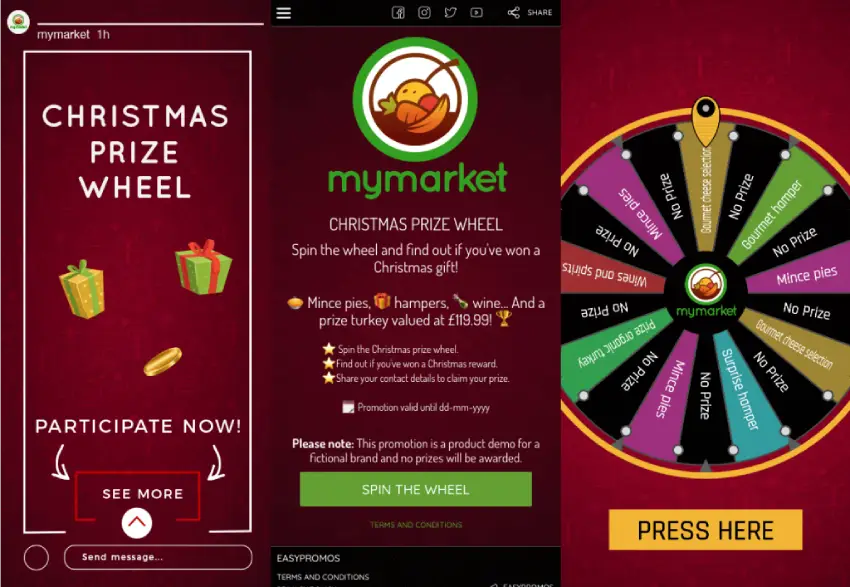 4. Follow up
Instagram users are active, engaged – and canny. Make sure you explain the details of your contest properly and include a link to the terms and conditions in your Stories or bio. Finally, you'll have to announce the winners publicly.
There are a hundred fun ways to do this. Film a Story as you pick a winner, or count down to the big reveal. Congratulate winners in the comments, publish a follow-up post, and record the whole event in your Highlights. We've got even more creative ideas over here!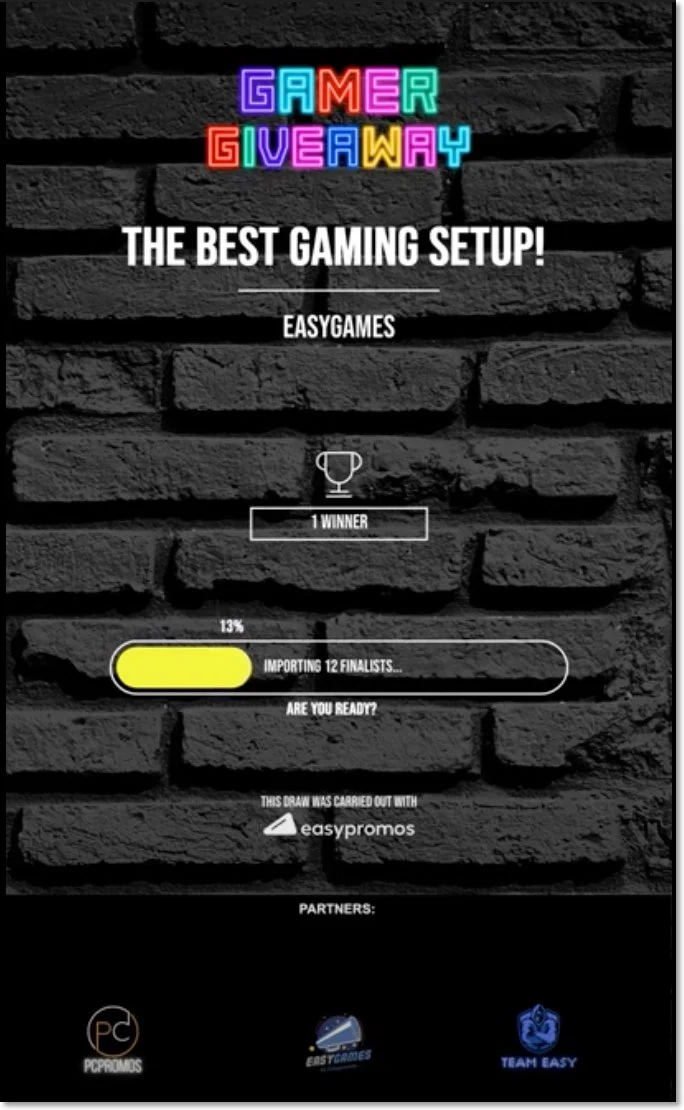 If your Instagram roulette has attracted lots of new followers – as giveaways often do – then make sure you welcome them to your profile. Say thank you, and be responsive to comments and DMs. When you show that you appreciate your followers, they are much more likely to stick around.
Last, of all, you can trail the possibility of another giveaway. The Instagram algorithm rewards you for posting regularly – so think about organizing another round of roulette.
Ready to play?
Get in touch with us to discuss your ideas. We're always interested in creative new promotions! You can chat live here, or create your account for free.
Publication date: 2018-12-03