Reasons to run an Instagram World Cup giveaway
As you know, Instagram is one of the most successful and viral social networks in the world. Its popularity makes it extremely attractive to brands looking to generate engagement and presence online, especially during popular events like the FIFA World Cup. It's no surprise that social media users turn to their favorite channels, in this case, Instagram, to stay up to date on news and updates from their home teams. Football is by far the most popular sport in the world, and women's football is quickly catching up in level and popularity with men's football. This is why organizing World Cup giveaways on Instagram might be a fantastic way opportunity to touch base with your followers and reengage inactive followers; this will help you transform some of the engagement generated by football for your brand.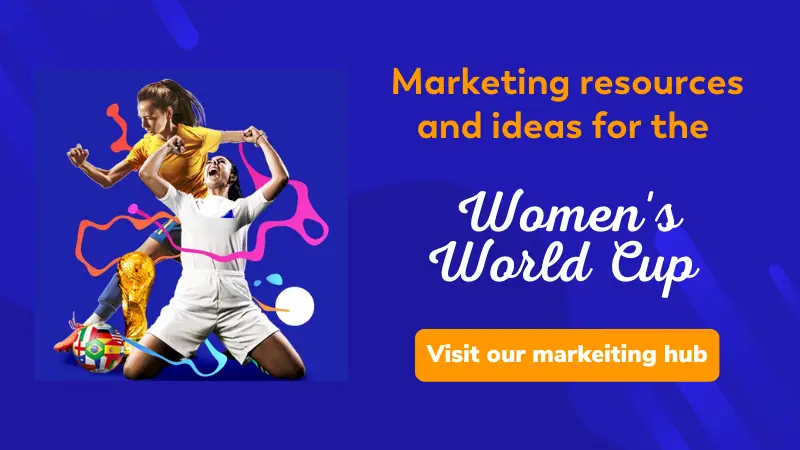 Running World Cup giveaways on Instagram means you'd be raffling prizes – and social media users love freebies! Take this chance to promote your products, give away vouchers and discounts for your products or services, or simply prepare football-related gadgets that have the potential to appeal to the majority of your followers. And now… Let's take a look at how to organize a World Cup giveaway on Instagram.
World Cup comment giveaways on Instagram
Invite Instagram users to participate in your Instagram World Cup giveaway by commenting on a giveaway post on your Instagram profile. Design a giveaway-announcing post by creating an attention-grabbing image and text that clearly showcases the prize and explains participation requirements. Apart from asking users to comment on your giveaway post, you can also ask them to follow your account and mention a few friends in the comments; it will help you boost visibility and engagement further.
Another great idea is to ask participants to answer open questions – it's a great opportunity to get to know your audience and learn more about their likes and preferences. Take a look at the following example to see how a sun protection systems brand celebrated the previous World Cup with an Instagram giveaway.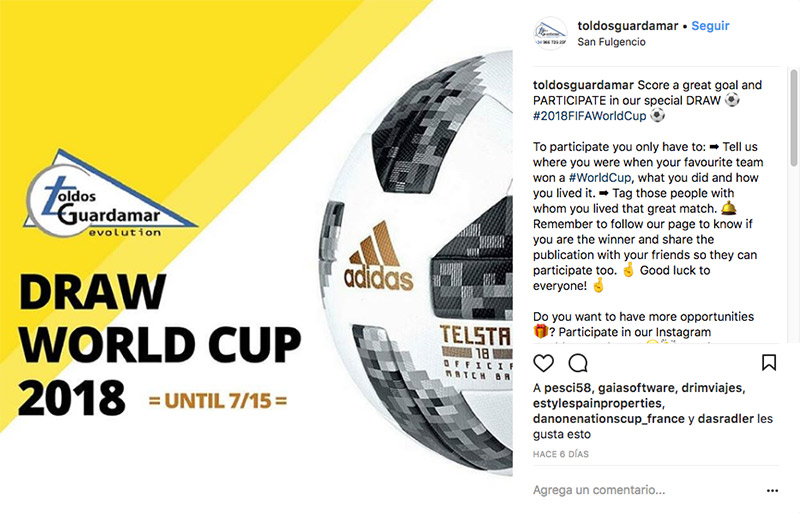 Another example comes from a… makeup brand! As you can see, any brand can join in on the fun and engagement generated by the World Cup!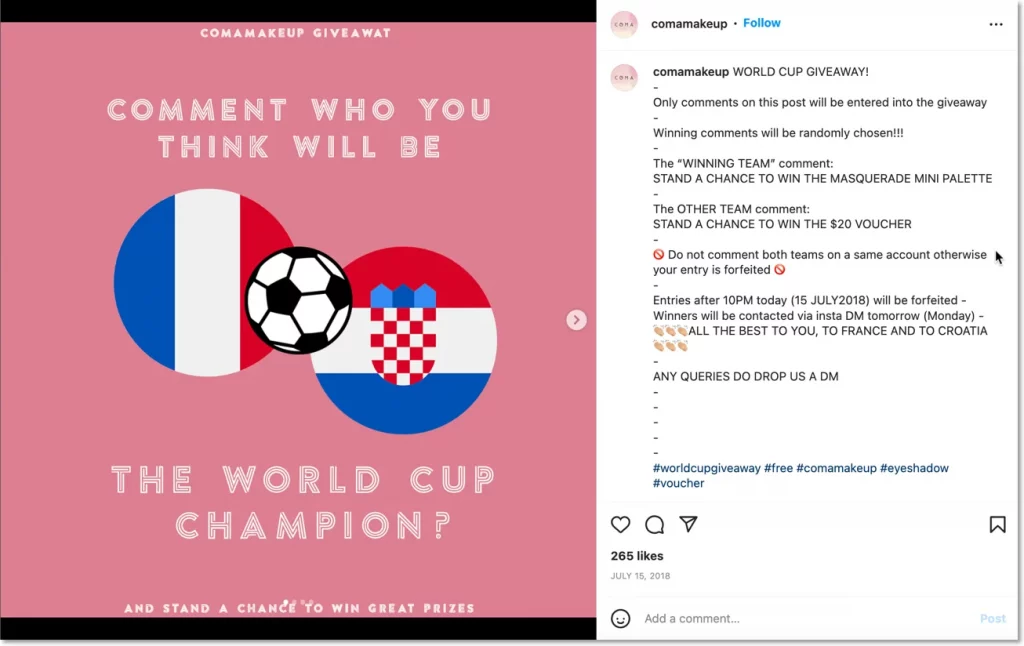 Download our ready-made Women's World Cup Instagram giveaway template and launch yours in no time.
Don't forget to promote your giveaway on other social media channels or in your newsletters. And once the participation period is over, choose the winner of your World Cup giveaway with our Instagram Giveaway app.
Instagram World Cup giveaways with hashtags
Another option is to organize a World Cup photo or video contest, asking participants to participate by posting their entries on their accounts, along with your giveaway hashtag. All the photos and videos are then displayed in a public gallery that can be viewed by online users.
There are three ways to pick a winner of your hashtag giveaway:
directly and randomly with the Instagram Giveaway app,
via a voting system,
or with the help of a jury.
With the app, you can also download the files into a compressed folder. This will come in handy when diffusing the sweepstakes and storing the audiovisual content generated by the contest. This type of contest is a great way of involving users and ensuring that they are the ones generating content while increasing brand awareness and fostering loyalty.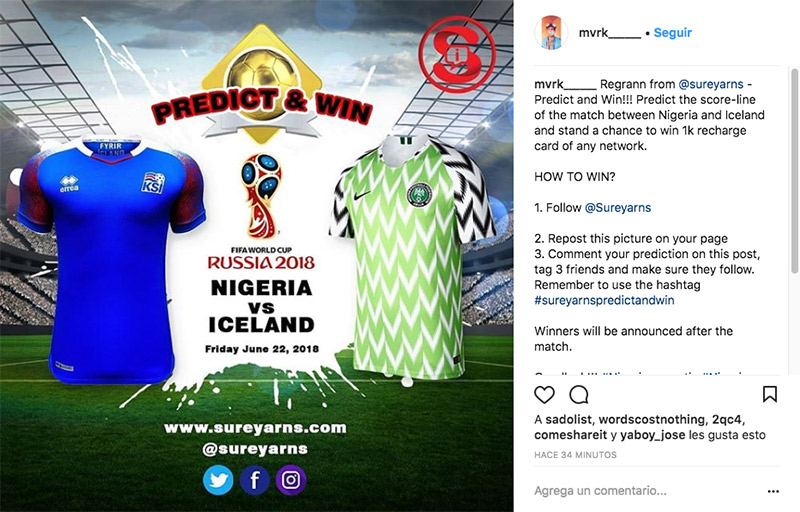 Why use our Instagram Giveaway app?
Whether you choose to run your sweepstakes based on comments or hashtags, the Easypromos Instagram Giveaway app is just what you've been looking for. Forget about wasting time gathering information from your participants. Our app is very simple to use and provides a range of valuable benefits:
All comments are within your reach. With our app, you can import the comments left by participants during the participation period automatically and all at once. You can even download an Excel file containing all the users and their comments!
And the same goes for hashtags! With our app, you can automatically import all the users who have shared a post containing the giveaway hashtag – including photos and videos uploaded during the contest.
You can also filter by hashtags and the number of mentions per user. Based on these features you have the option of applying automatic rules of exclusion and virilizing your World Cup giveaway organically.
Choose your winners and substitutes randomly and simply, with just a couple of clicks.
Your list of winners is ready to be published. When the giveaway has finished you'll receive a link to a page containing the list of winners. This page comes ready to publish, but it can be customized first if you prefer. You can also generate a certificate of validity to guarantee participants that the giveaway was run transparently and randomly with Easypromos.
So, what are you waiting for? You still have plenty of time to carry out your Instagram World Cup giveaway. Launch it now! And if you need help or have any other questions, contact our support team via live-chat, we will be happy to help!