Posted in: Applications for Facebook,Business newsLast update: 15/07/20
Do you want to organize a contest or sweepstakes for your online community but you want to be able to limit the promotion to a certain country or countries? Use the feature to restrict participation in your promotions by country so that only those who are actually in those countries can sign up. Learn how it works and how to configure it.

The feature that enables you to filter promotions by country can give a lot of added value to your promotions and give you more control of the visibility of the promotion. With a promotion restricted by country you might not reach such a high number of entries but you will be able to have better control over the users that sign up and vote. Furthermore, you can be sure that the users who do sign up are actually part of your target audience for your promotion.
This filter is based on the IP address of the user and doesn't take into account what the user fills in when signing up to the promotion, which makes it more accurate.
To filter promotions by country is available in Premium and White Label versions and works by applying a filter so that only users who are actually in the countries you have set as the countries of the promotion can sign up. The system to filter by country is based on the information geolocation provides via the IP address. This means that it doesn't filter based on the Facebook information of the user, nor the data the user enters in the country field in the entry form, but only according to the IP address of the user.
The country filter can be enabled and disabled at any time in the editor of the promotion. You can select the countries where you want the promotion to be visible. By default, the promotion is configured so that any person that goes to the entry form page of the promotion can participate. You should enable the filter if you want to restrict this to users from one or more countries. Learn how to use the country filter.
When you enable the option to filter promotions by country, the promotion will only be invisible to users in that or those countries you have selected. If a user from another country enters a link to the promotion, he or she will not be able to sign up. If you don't select any country, the promotion will be visible all over the world.
When a user connects from a mobile device, the platform can also detect the IP address of the device and that way allow access if it's the case. Even so, it's important to remember to always use the main URL of the promotion to publish the promotion because this is the link that allows visualization and participation from any kind of device.

Recommendations for use
In promotions with country restrictions, we recommend you ask users to enter their country of residence when filling in the entry form. This way you will be able to recognize invalid entries and eliminate them from the control panel.
It should be clearly indicated in the terms and conditions of the promotion that only entries and votes from the countries you have selected will be considered valid. We also recommend that you indicate that the country filter works based on the IP address of the user rather than the country settings in Facebook.
Your Facebook posts about a promotion with country restrictions should likewise be limited to the countries that are included in the promotion, as indicated in the following images: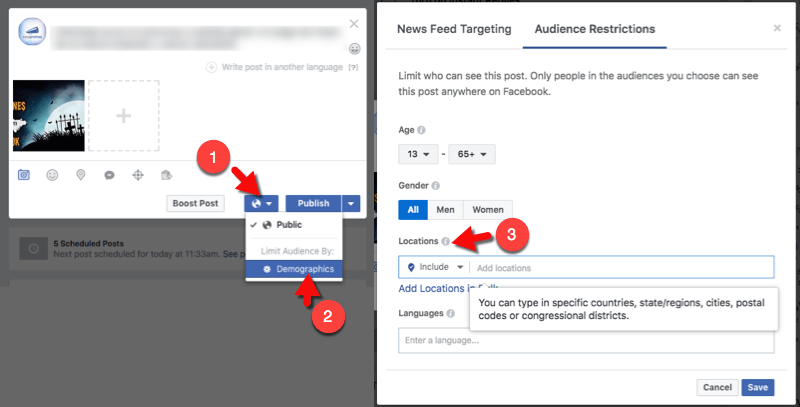 Related links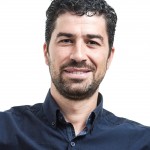 Easypromos CEO and co-funder
Publication date: 2012-02-13