Posted in: Ideas for your websiteLast update: 04/08/22
More and more brands are turning to social media to mark Memorial Day. But because this is such a meaningful holiday, it's important to strike the right tone. We take a look at 4 ways for brands to celebrate the long weekend and mark Memorial Day on social media.

Ever since the Civil War, Memorial Day has been celebrated all over the United States. It's a day to honor veterans and fallen soldiers, and pay tribute to their sacrifice. In modern times, we celebrate Memorial Day as a long weekend in May – which is why many people also treat Memorial Day as the unofficial start of summer.
At Easypromos, we wanted to see how brands celebrate the long weekend on social media. So we logged on to Instagram, Facebook, and Twitter to see what was going on. Over the recent years, most brands focused on the original meaning of the holiday, while a few others talked about summer, and Memorial Day weekend plans.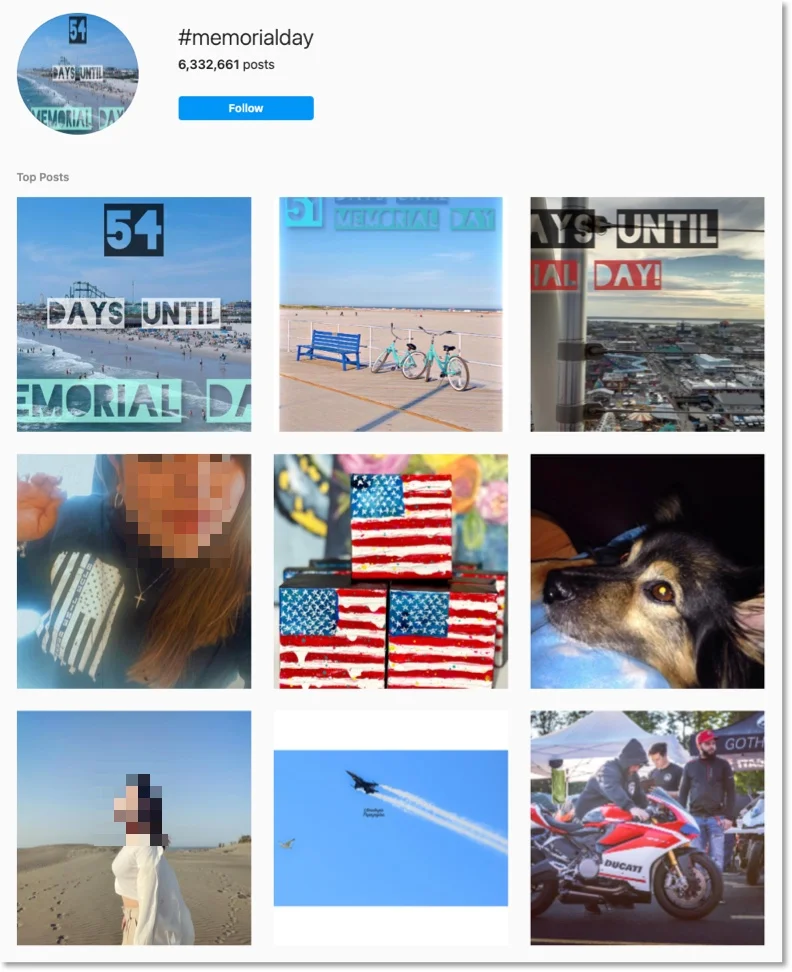 Overall, we saw 4 top ways to celebrate Memorial Day on social media:
Before we dive in with some examples, there's one important point to note. Honor veterans, get ready for summer, or just enjoy the extra day off – but don't try and mix those messages. Like in the example below, it just looks a bit awkward.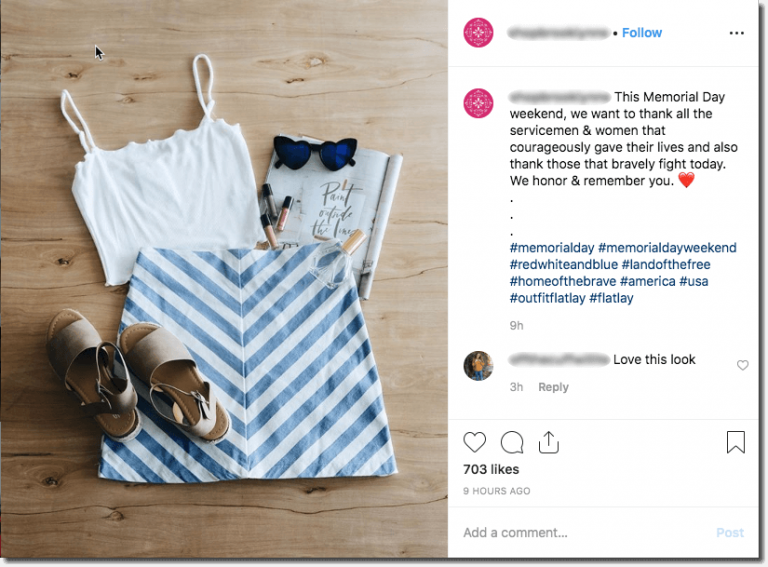 Now let's take a look at some Memorial Day post ideas.
1. Memorial Day post ideas: share a simple tribute
Here's the simplest, safest way to respond to Memorial Day: with a heartfelt tribute. Share a few words or a classic image to show that you are thinking of all those people who have fought to protect their country.
If you just want to mark the holiday, then you don't really need to share any other information. However, if you decide to close or change your opening hours for Memorial Day, then this is a good moment to let your followers know.
Here's a tactful example from a food truck service, that kept their fans up to date – and reminded people of the reason for the long weekend.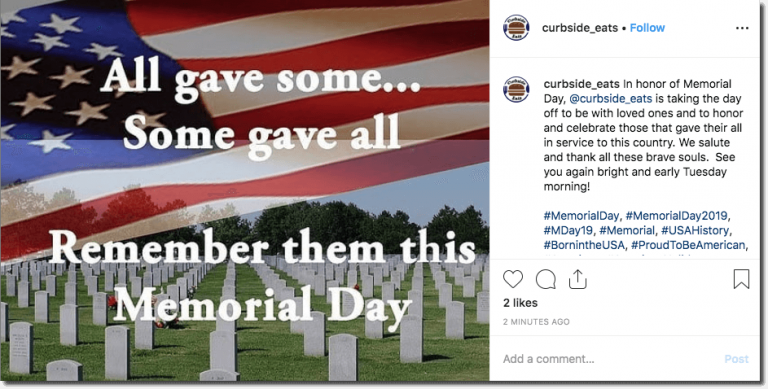 2. Support veterans and parades on Memorial Day on social media
If you have the time and resources, then you can take a more active role on social media for Memorial Day. As well as posting a tribute, offer to help out at parades, or support servicepeople.
For example, this local café let people know that they would have cold drinks available during the Memorial Day parade:
While this car wash offered a free, full service to veterans and military personnel on active duty, sharing discounts, promotions, or gifts for veterans is a great way to live out your values. And even if they don't get to enjoy the freebie, the rest of your audience will appreciate your generosity.
Here's another way to actively honor the armed forces on Memorial Day with a social media post. We were touched by this post from an event designer, who includes a symbolic place setting for fallen soldiers at their Memorial Day events.
3. Post ideas for Memorial Day celebrations
While Memorial Day has a solemn meaning, it's also a joyful day. Families and communities come together to celebrate the peace that they enjoy thanks to those who serve.
So the long weekend is full of parades, barbecues, street parties, and more. If you want to celebrate Memorial Day on social media in a more light-hearted way, then this is your opportunity!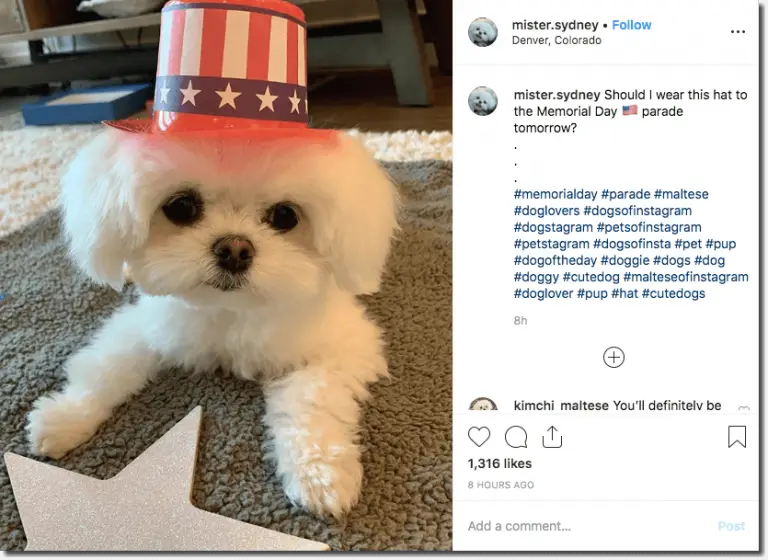 We love this cute reference to a Memorial Day parade.
If you run a café, restaurant, or anywhere which offers plenty of space and activities, then you could organize your own Memorial Day weekend events. For example, this farm set up games, races, and singing for families to enjoy.
Remember, the long weekend means that parents are keen to find activities for their kids to enjoy. Make your brand family-friendly, and you'll reap the benefits.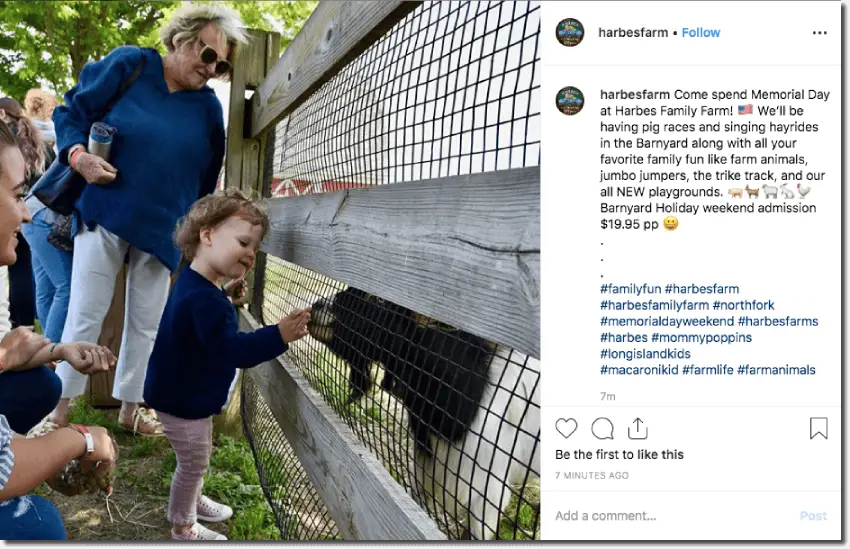 And what would Memorial Day be without a barbecue? If your brand sells food, grill tools, or picnic accessories, then this is a great time to remind people of your products on offer.
We like this example from a seafood producer. They helped their followers out by sharing free Memorial Day recipes – a great way to add value for your customers.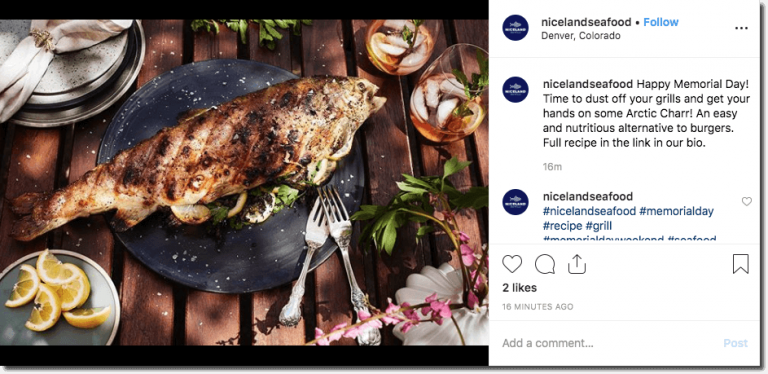 4. Offer themed Memorial Day promotions and products
Finally, you can offer Memorial Day promotions and products – not just experiences and activities!
Once again, remember to keep things tasteful. We like this example from a foodie blog. The post is simple, gives users fun ideas for the weekend, and includes a respectful reference to the meaning of the holiday.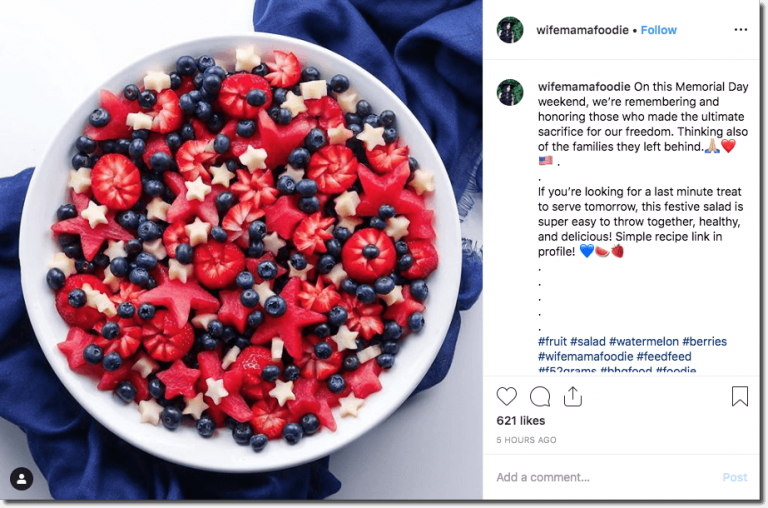 As well as themed products or discounts, you could also get in the holiday spirit with a Memorial Day social media giveaway. Some brands like this option because it's a chance to showcase your products, without seeming overly commercial.
Take this Instagram giveaway from a lifestyle blog. They chose the perfect prize for Memorial Day: a vintage Stars and Stripes flag.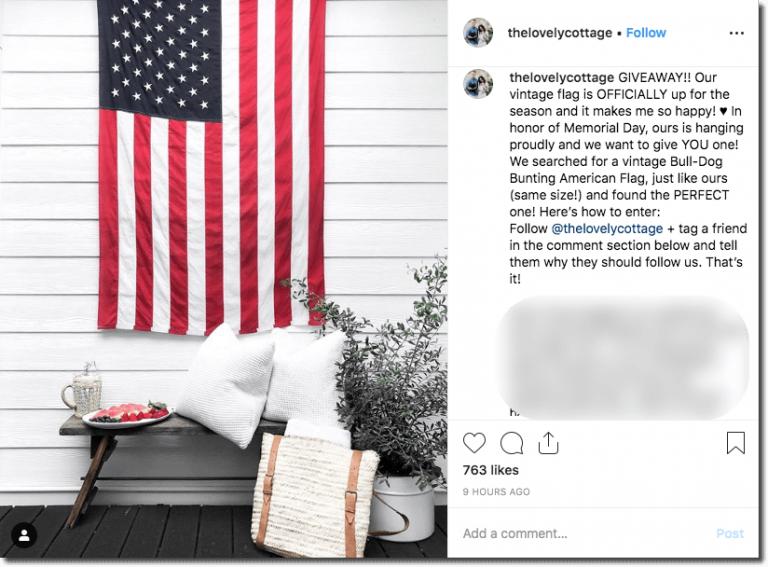 Feeling inspired? We've made it easy for you! Get a free Memorial Day template for your social media giveaways.
Do you have questions about Memorial Day post ideas? Or maybe you'd like to share your promotion with us? Chat with us!
Publication date: 2015-05-22