Posted in: EventsLast update: 29/01/19
Valentine's Day is just around the corner. And with consumers spending nearly $19 billion on Valentine's Day last year, it's an unmissable moment for brands. Here are 5 businesses that showed their followers some love on February 14th – with a simple Valentine's Day giveaway on Facebook.

Our research throughout 2018 showed that Facebook is the most popular social network for giveaways. Whether you focus on Facebook alone, or mix your strategy up with other social media, contests are key to maintaining engagement. Here are 5 brands that achieved just that, with a Valentine's Day giveaway on Facebook.
Treat your followers to a Valentine's dinner date
One reason why Valentine's Day giveaways on Facebook are so popular? They're easy.
Easy to run, easy to take part, and easy to select a winner. All you have to do is publish a post, announcing the giveaway and explaining all the details.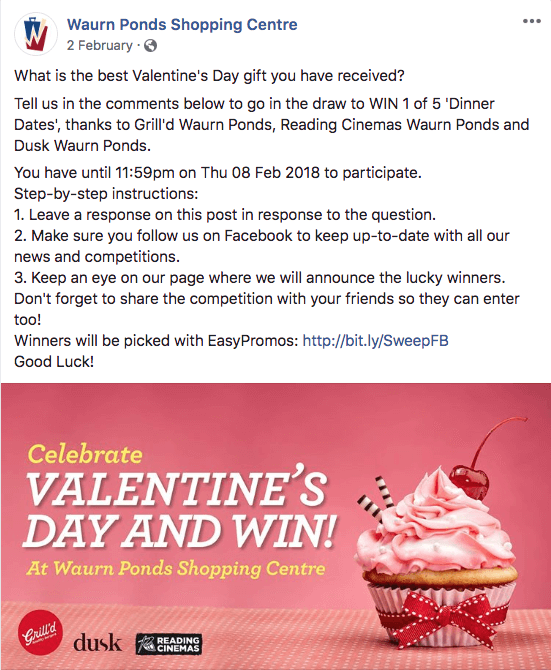 Here's an example from Waurn Ponds, a popular local shopping centre and social hub in Australia. They decided to treat five couples to a Valentine's dinner date and cinema trip.
All their followers had to do was comment on the post, and tell everyone the best Valentine's gift they had ever received. Open questions like this are great for boosting Facebook engagement – they quick-start conversations and get people to share with your brand.
Once the giveaway is over, just use an app to collect all the comments and select a random winner.
Celebrate love with a professional photoshoot
Valentine's Day is the second most popular date to get engaged – just after Christmas Day, believe it or not.
So a couples or engagement photoshoot could be the perfect prize for your Valentine's Day giveaway on Facebook.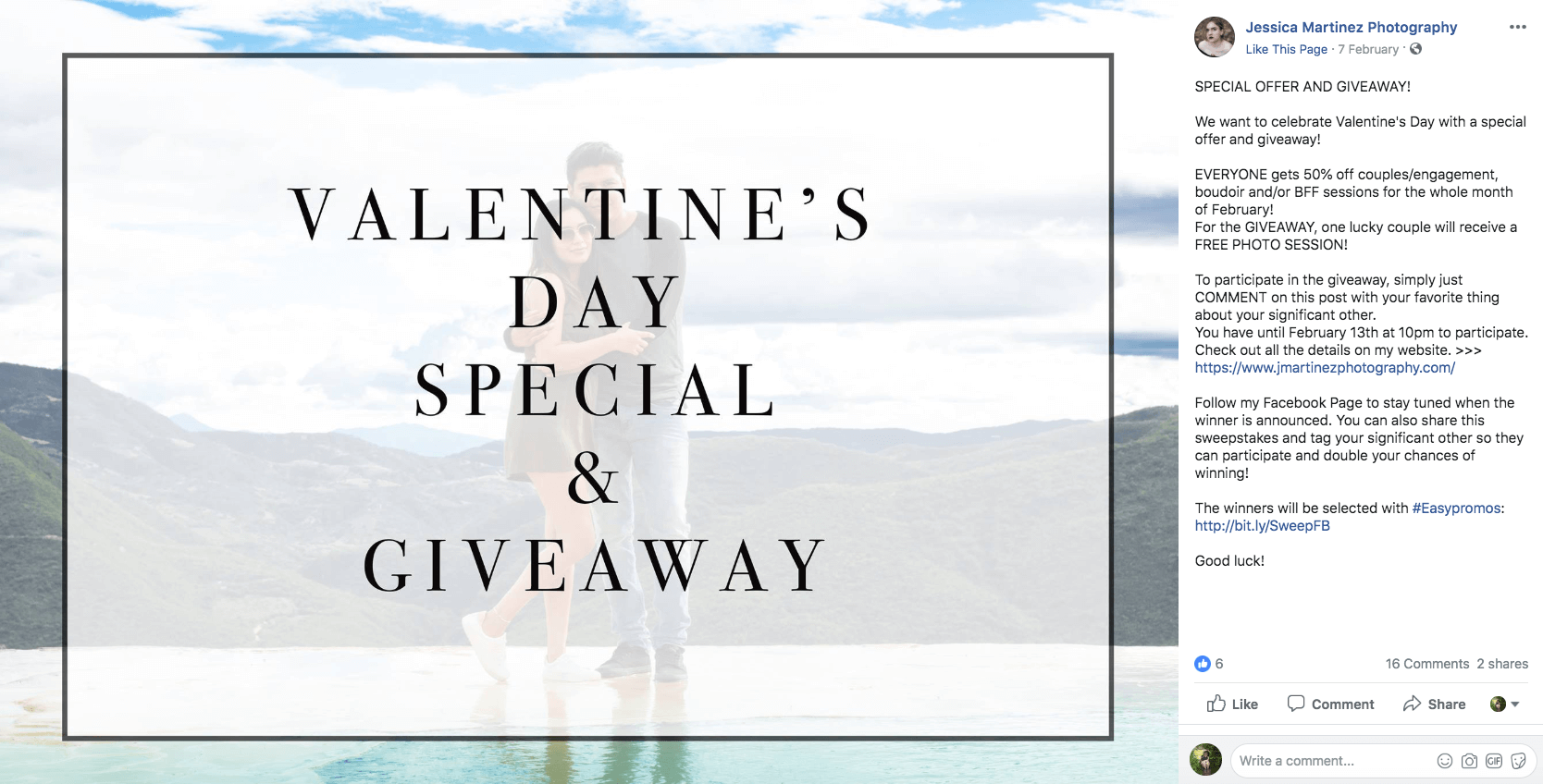 This professional photo studio offered a special discount for all their followers throughout February. But they also organized a giveaway. They asked people to comment their favorite thing about their significant other – for the chance to win a completely free photography session.
Help your followers plan their Valentine's Day décor
As a festival that celebrates love, family, and togetherness, Valentine's Day is a wonderful opportunity for homeware and decoration brands.
Use a Valentine's Day giveaway on Facebook to highlight your products, or share something special for the holiday. You could give away Valentine-themed decorations, or a special couples discount.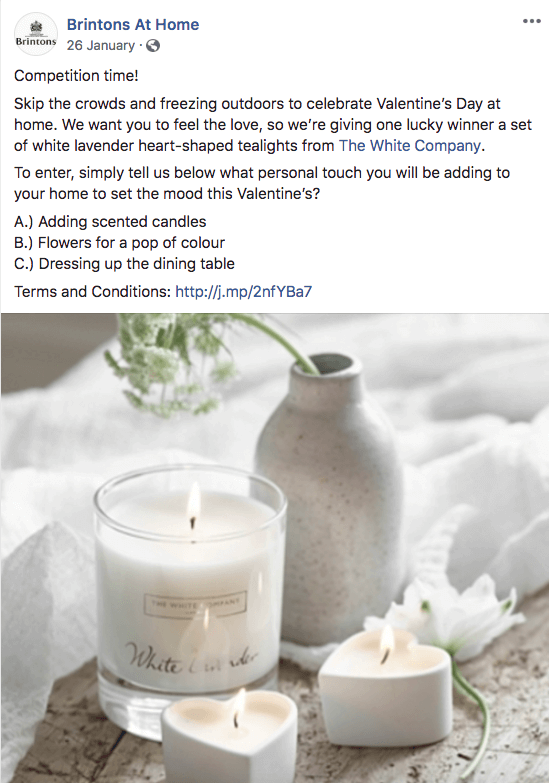 This carpeting brand reached out with the perfect Valentine's Day gift for their audience. Now, re-carpeting your house might be a little too ambitious as a Valentine's Day surprise. But the brand knew that their followers were interested in homeware and interior design – so they shared some heart-shaped candles to celebrate, instead.
To win, their followers just had to answer a multiple-choice question about how they planned to decorate for Valentine's Day. This was a really smart idea: as well as increasing engagement, the brand learnt more about their customers' tastes and habits, too.
Valentine's Day is for everyone
Valentine's Day isn't just for sweethearts. More and more people are choosing to celebrate all their loved ones on Valentine's Day. Approximately 59% of consumers give gifts to family members, 21.7% give to friends and 12.1% give to colleagues.
So if your brand focuses on families or kids, you can celebrate with a Valentine's Day giveaway on Facebook, too!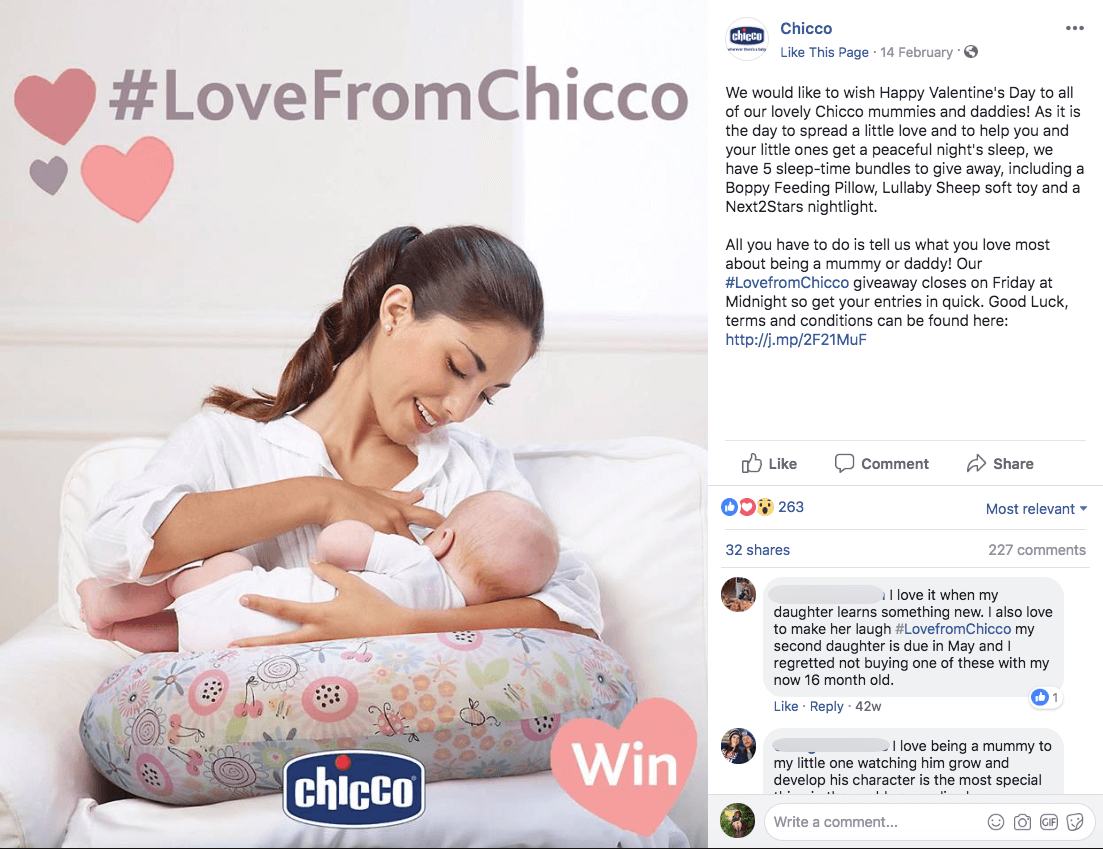 This babycare brand ran a generous giveaway of 5 sleepwear bundles. To start the competition, they asked parents to explain what they love best about having children. The comments section was full of stories, anecdotes, and loving messages.
A gift… just because
One last thing: remember that every brand can celebrate Valentine's Day. Of course, if you work at a florist or a chocolate factory, then inspiration might come a little easier.
But with a fun competition dynamic and the right prize, anyone can run a Valentine's Day giveaway on Facebook.
Take this example, from a website which collect responses to surveys. It doesn't seem like a natural pick for Valentine's Day, right?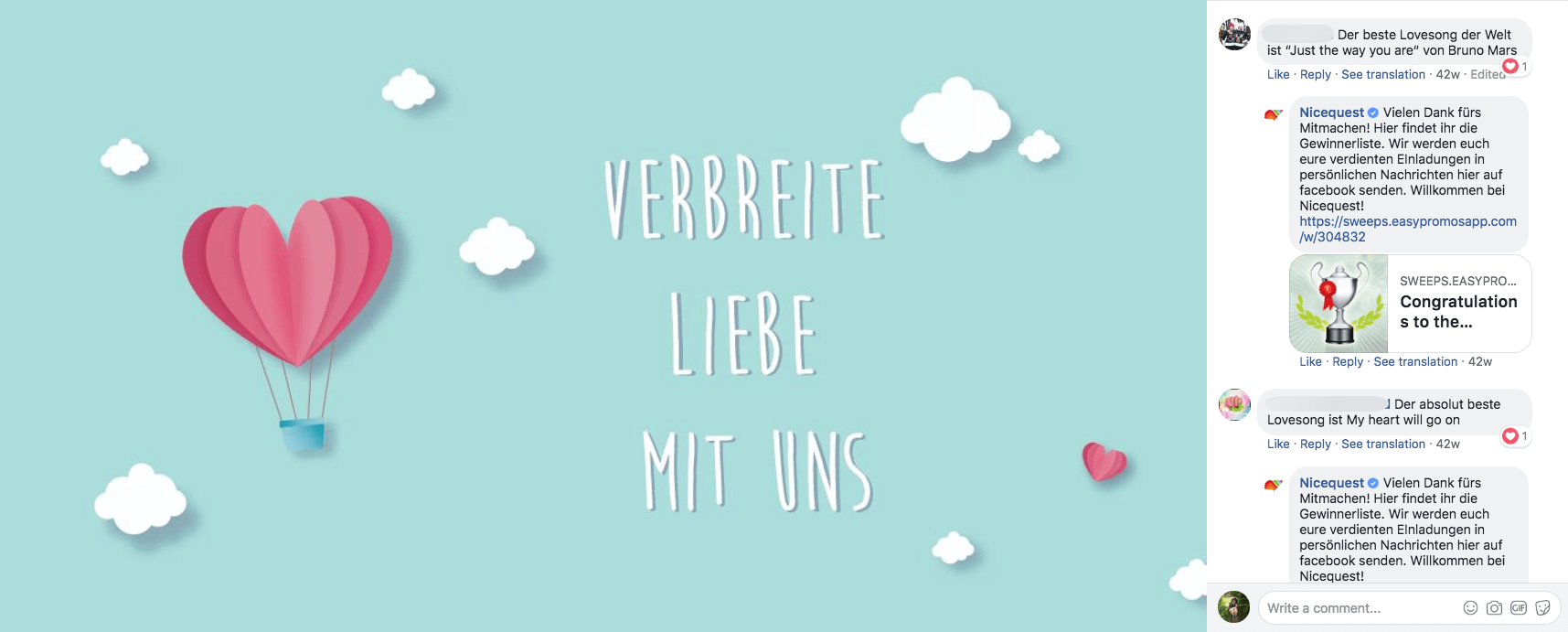 But the brand came up with the perfect contest. First, they asked followers to comment with their favorite love song – and the reason why. Then they chose five winners, and shared a charming romantic prize: a pair of tickets for a Valentine's Day event, plus complementary gifts.
If you can dream up an engaging question, and imagine an exciting prize, then your Facebook giveaway is bound to be a success!
💞 Visit our Valentine's Day campaign hub to get more ideas, templates, and apps for your Valentine's giveaway on Facebook and beyond. 💞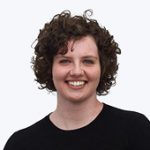 Corinna Keefe
Content marketer at Easypromos
Publication date: 2016-01-22