Posted in: Business newsLast update: 29/03/19
Do you sell cruises and need to improve your online strategy? Would you like to obtain more leads from social networks and your website but you don't know where to begin? The cruise vacations are booming. Currently they make up 2% of the pleasure travel market and the Cruise Lines International Association (CLIA) counted that 23.2 million people sailed on a cruise in 2015 surpassing expectations. Even so, a growing part of the purchasing process of these customers takes place online, if not the purchase itself but the research and decision process, and in this environment it's not an easy task to make your offer the chosen one. Do you want to know how to promote you brand online to have more chances of becoming the chosen travel dealer? Here we give you quite a few examples and advice.

The demand for cruise vacations is increasing but the decision process of the purchase is fairly long both because of the price and because of the sum of factors to take into account when deciding on a destination: Dates, weather, personal needs, preferences etc. In addition, this process has changed very noticeably over the last years and the consumer is now a 'connected traveller'. It's estimated, according to Hosteltur, that every month more than 30 million users search for information regarding travel through their smartphone. That's why the first thing you need to do it to review your website and your online channels to know if you're offering the right information and with the right technology to promote a cruise. To give an example, your web and your blog need to be 'responsive', completely adapted to mobile devices, because the majority of your future customers will find you through mobile device.
Promotions to capture leads on social networks
One of the actions that we can take to achieve dissemination of our brand, generate engagement with our community and at the same time obtain leads from people who are interested in our product, is to organize sweepstakes and contests on Facebook, Twitter, Instagram etc. The prize should be in line with our products, that way we make sure the participants are in fact potential customers. You can organize sweepstakes with registration, photo contest or a writing-based contest where you ask the users for example who they would go on a cruise trip with. The content that they have to provide, be it text or picture, needs to be easy to get hold of in the moment they see the competition, or else they won't be able to finish the signup process in that moment and you may lose the chance to obtain their data. Needless to say that in the image and the texts of the promotion it has to be very clear which brand we're talking about and what type of cruise; This way you use the prize as an attraction to participate and you disseminate your brand.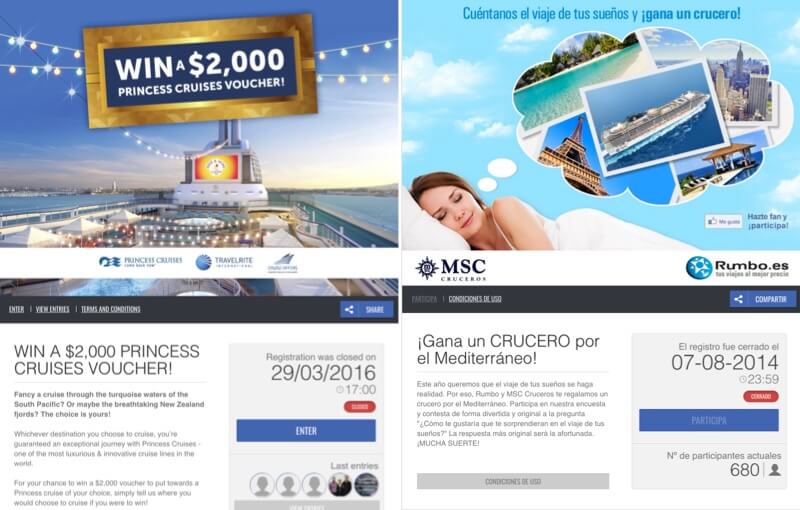 Increase brand recall
Is your social media strategy not so much to collect leads as it is to work on the brand recall and the brand awareness? In that case, you should choose promotions that don't include registration but are of benefit to the dissemination of your logo, name and product. How? Sweepstakes on social networks are your allied!
Facebook Sweepstakes
This is the most used type of promotion and its main benefit is to increase the reach and the engagement of a post on your Facebook page. When you create a sweepstakes based on a post and you ask users to comment or Like this post to participate, the organic reach of this post increase a lot so you achieve great spreading of your brand and this helps your brand to be top of mind of the future customers when they are looking for options for their cruise vacation.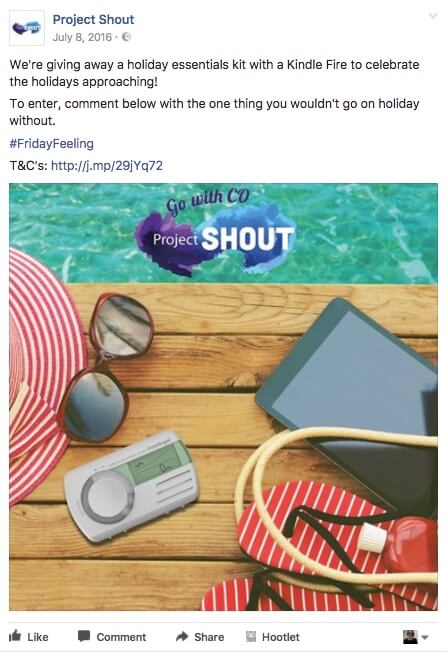 Twitter Sweepstakes
Like the Facebook Sweepstakes, if your company has a Twitter profile, you can run a retweets + followers sweepstakes on this social network. Its main benefits are that it helps you increase the number of followers and it increases the spreading of that tweet.
Instagram dynamics
This social network has become a very important channel for brands being primarily a space to share photos and videos. A cruise experience create many unforgettable moments that the guests share with their friends and online contacts, through instant messaging and through social networks. That's why you can make the most of Instagram by organizing more types of promotions to disseminate your brand.
Comments Sweepstakes. The most simple dynamic for the participants is to run a sweepstakes based on a post on your Instagram profile where you ask the users to comment on the post, mention a number of friends and follow your brand.
Hashtag Contest. A more advanced dynamic is to pick a winner among users who post a photo or video with a specific hashtag that includes your brand or company name. This way, it's the users who spread the name of your brand on their profiles.
Regrams or reposts contest. Another dynamic you can create with the same app, Hashtag Contest app, is to get the users to spread a specific post. The use of the regram tools and the use of a campaign hashtag allows to collect all the participants that have fulfilled the required action and you can then run a random sweepstakes among them.
Convert the traffic to your website
Your website, your blog or any other online place where you publish different content about cruises are very important and they should be optimized because being a medium-high price product, the future customer will review a lot of information and compare several options before deciding. If your website or blog gives the user interesting and varied information that answer his or her questions, your brand has more possibilities to be the chosen one. And once you have them on your website… capture their contact information! How? Here we give you some options with promotion applications.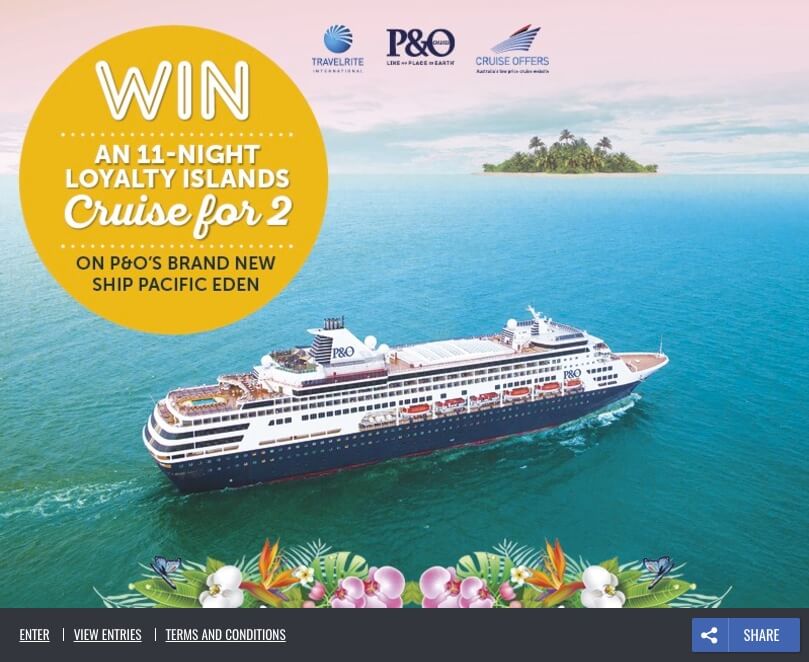 Sweepstakes with registration. Catch the attention of the visitors by showing the promotion directly on your web or blog. It's very easy using the widgets Easypromos have available, which are a code to embed the promotion in the website and that way the users can enter the competition without leaving the page. Use a good title, image and prize to attract and configure the registration form to ask for the data that you need. But remember to only ask for the information you really need to not make it a barrier of participation. In addition to converting the visitors into leads, you can incentivize purchase by giving a coupon or discount code on the final page of the promotion.
Survey. Create an app with a survey where you ask the users for their preferences and likings and incentivize them to participate by raffling an attractive prize. This way you convert them in qualified leads because you will know what they are looking for on your website.
Multiple-choice test. The visitors to your website will appreciate it if you guide them to find their ideal cruise trip. Why not present an app to them on your website that gives them advice and options according to what they answer to the survey questions? In this case study you can see how it works and what a great experience you give the visitors to your web apart of course from getting their contact information.
Have we given you some ideas and would you like to try and organize your first promotion? Get registered in Easypromos now and enter the control panel to try it! It's completely free to access the platform, you won't be asked for payment before you want to activate the promotion and start disseminating it. Try it now!
 
Would you like more summer ideas? Visit our Summer Promotions microsite now!.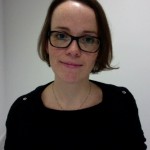 Randi Jensen
International Business Developer in Easypromos