Posted in: Digital marketingLast update: 28/02/22
Today we want to take a look at a group of consumers that is relevant to many brands. Millennials –young people between the ages of 20 and 35– make up 25% of the world population according to Forbes Magazine.
This statistic makes it clear that Millennials form a target audience that is well worth targeting and carrying out online promotions for. Wouldn't you agree?

We're sure there are already a large number of Millennials in your community. And you may be wondering which promotions are most appealing to them. Keep reading to find out more!
What's distinctive about Millennials and how can you use this to your advantage?
Let's go over some of the defining characteristics of this generation:
They are digital natives. Millennials are fluent users of technology and social media and are perfectly comfortable sharing their lives online. Make the most of this fact and use your social media channels to reach out to them.
They are multi-device users. Millennials are at home using a variety of devices, often several at a time. Tablets, smartphones and laptops are their most-used devices. Millennials are good at multitasking and can switch from one digital tool to another with ease. Any social media channel can be used to reach out to them. Use this to your advantage!
Smartphone addicts. These devices are totally integrated into Millennials' day-to-day lives. In fact, most Millennials can barely go half an hour without checking their smartphones. They are also highly receptive to making ecommerce purchases. For this reason, you should work on Marketing strategies that make online shopping more convenient and user-friendly.
They're social. Millennials are interested in creating content in digital media. They enjoy interacting with brands and like being involved in brands' decision-making processes. Attract millennials' attention with challenges and questionnaires. Ask their opinion about your products. If they feel that their views are appreciated, Millennials response to your brand is likely to be highly positive.
They are critical and demanding. Millennials are demanding customers. They do plenty of online research before making a purchase. However, if Millennials are happy with their purchase they're likely to share their positive experience online and recommend your brand and products to their community. Millennials generally place great trust in recommendations from other users and this can inspire them pick one product over another. Generate high-quality content, be transparent, and carry out lots of loyalization actions: these three things are vital to ensuring millennials fall in love with your brand.
Keys to appealing Millennials
Taking into account the above-mentioned characteristics, here is a list of 5 keys to attracting millennials and turning them into loyal customers:
Omni-channel. Launch campaigns that take place over a number of channels.
Original campaigns and promotions. Don't resort to traditional advertising. Millennials expect more from you.
Online and offline actions. Use integrated on and offline strategies. Millennials exist in both the digital and real worlds.
Reinvent yourself. Think about new ways of communicating with your Millennial followers and adapt to new features on social networks as they emerge. Millennials keep up to date with all the latest apps and gadgets, so make sure you do too.
Interaction and Feedback. Encourage Millennials to take part in your decisions. They'll love getting involved and sharing their opinion.
What are the best promos for capturing Millennials' attention?
Photo and video contests
Millennials love a challenge. Using social networks and digital media is second nature to them, so online contests will have great appeal. A contest to find the best photo or video will motivate millennials to participate. And if the prize on offer is attractive enough, they'll share the contest with their community. Remember that millennials are extremely active on social media. This will ensure that your promotion has greater repercussion on the social networks.
Hashtags contests
Millennials are fluent in the language of hashtags. A good hashtag can help you capture their attention and encourage them to participate in the promotion.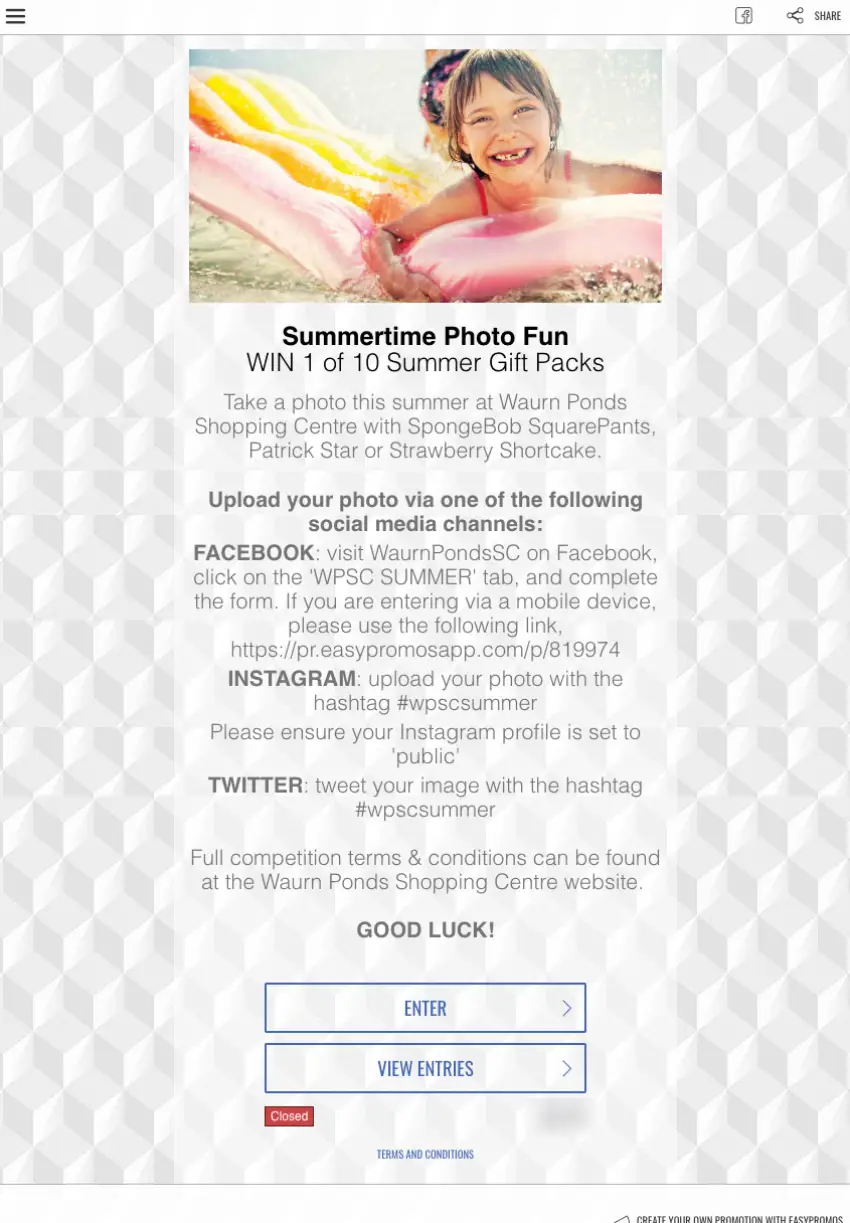 Discount coupons
Some of this target audience are quite young so they appreciate being able to save a little money. Reward their loyalty to your brand and their participation in your promotion by giving them discount coupons.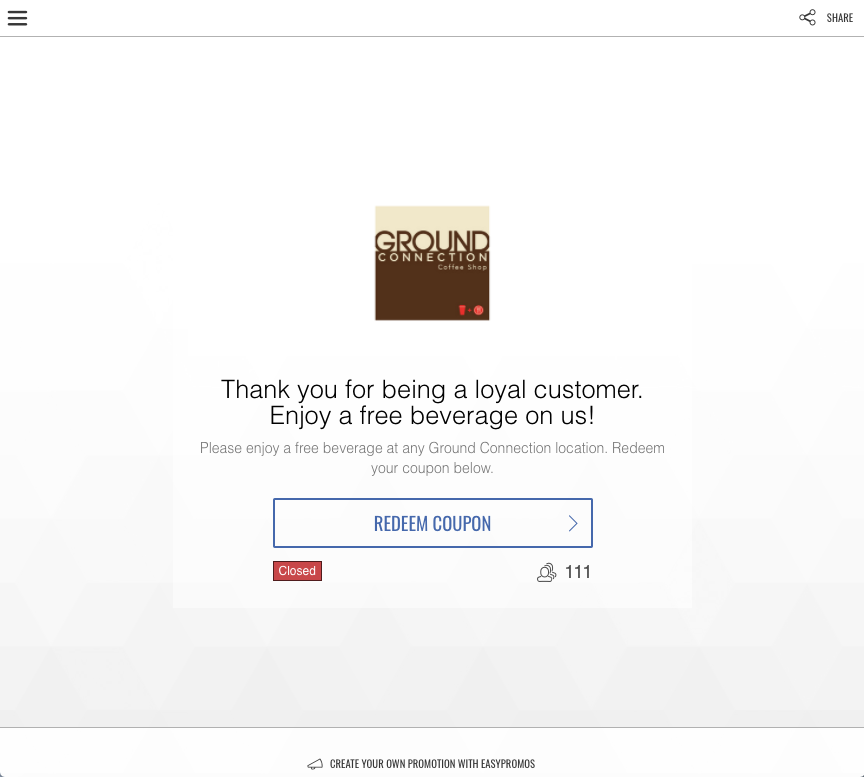 Pick your favorite
Since Millennials enjoy interacting with companies, they respond well to being asked their opinion about certain aspects of your brand or about new products that you're preparing to launch on the market. Run a pick your favorite contest and let users help you make decisions about your brand.
Multiple-choice surveys and questionnaires
Give your followers a fun test by inviting them to take part in a multiple-choice questionnaire. Show them different final messages depending on the responses given. Winners can be rewarded with value-added content based on their answers. Surveys will help you obtain feedback on your brand, products or users' consumption habits.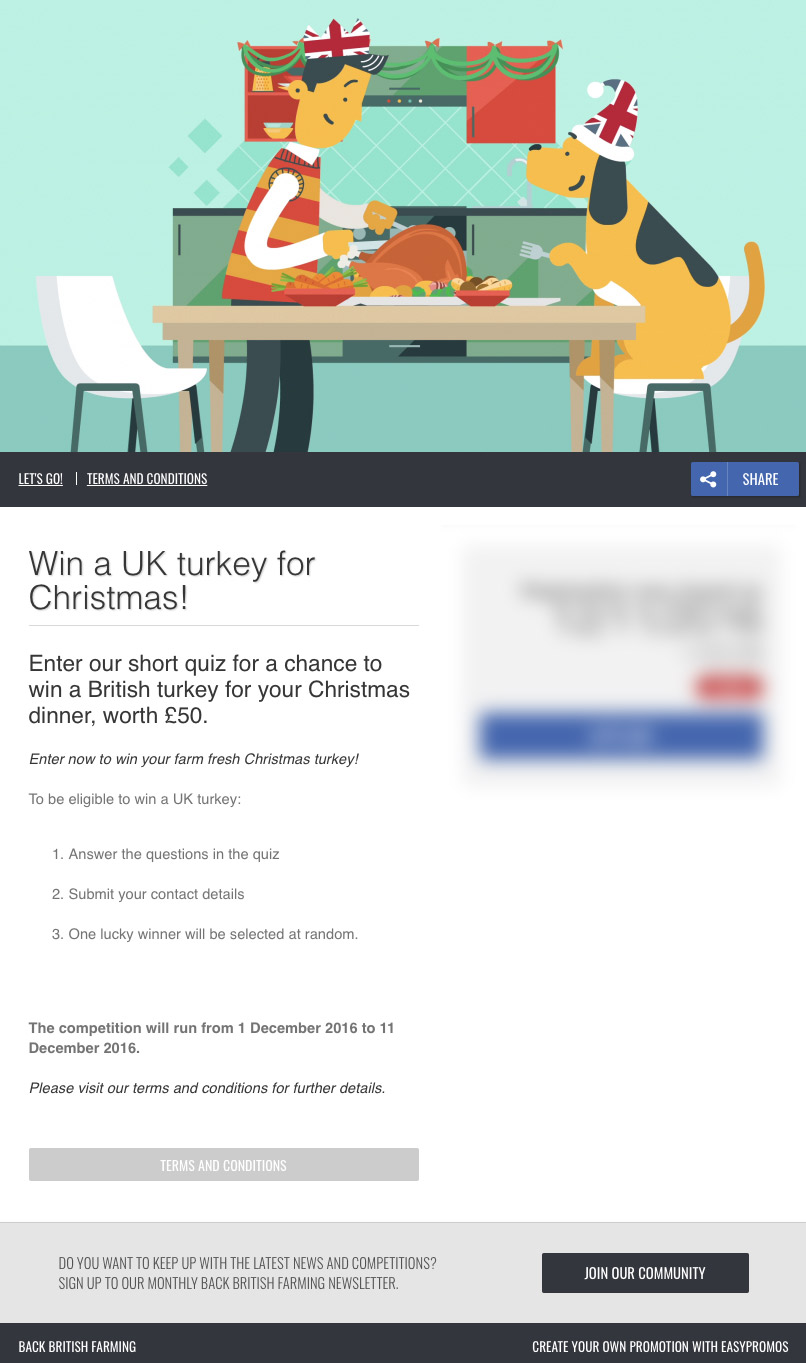 Now you know which promotions to use to win over Millennials it's time to prepare and launch your contest!
Publication date: 2018-01-31