Posted in: ApplicationsLast update: 22/06/20
So, you have decided to organize a Facebook photo contest. Maybe you want to gain more followers, increase traffic and increase visibility. But how do you manage this type of contest? We have some ideas.

Facebook photo contest and the rules
Make sure that it is not only your followers, but also you as a contest organizer, that stick to the rules of a Facebook photo contest. Get familiar with the regulations beforehand. For example, you need to make it clear that the Facebook photo contest is yours and not associated to Facebook. Then you should ensure that your entry rules are also crystal clear. It is key to remember that Facebook photo contests can only be run on Business pages, not personal ones.
You should also be careful about 'share to enter' contests. Facebook does not allow this, technically speaking. So you can't plan a Facebook photo contest and tell the users that they should share to gain more entries in the final draw. Keep it simple, upload your photo to enter and share to get votes. This type of Facebook contest app is really easy to run and if you need extra help, try an app such as Easypromos. Include the link to the contest in several posts during the contest period to encourage users to enter the contest.
Some ideas to run your Facebook photo contest
You can also ask users to upload selfies with a funny caption. The funniest caption wins the prize and is a great chance for users to compete. With Easypromos, you can manage the voting process easily, and the winner is picked fairly. Again, this is all easy to manage with the help of an app.
Make sure to design a hashtag that can be associated with your page. Moreover, this should also be associated with your Facebook photo contest and be creative. This allows for brand awareness and increases your visibility which is useful for your inbound marketing strategy.
The next point is to choose a relevant prize for your Facebook photo contest. If your brand is clothing related, it makes no sense to have a technological prize. The prize can even be discounts in your store. If entry requires user-generated content like photos, then the prize should be worthy of the effort your users will put in. Keep your goals clear, so you know exactly what to offer your participants.
When the time comes to pick a winner, it is highly recommended to use an app, like Easypromos. This guarantees fairness. It also makes your life easier, as the hard work is done for you and you can ensure your Facebook photo contest and your brand has a good reputation. This will retain old followers and hopefully win you new ones.
Remember, keep it simple and keep your followers in mind at all times!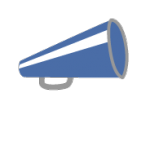 Easypromos Team
Content produced by Easypromos Marketing Team
Publication date: 2018-02-15