Posted in: Digital marketing,Ideas for your websiteLast update: 05/06/20
There are 73,274,504 posts tagged #Halloween on Instagram. Or at least, there were when I started writing this paragraph. Now there are 73,274,546. 73,274,890 and counting… Not to mention the 28,213 #HalloweenContest posts and 23,124 #HalloweenGiveaway posts.

Giveaways are eternally popular with brands and customers. Why? Because everyone wins. Brands get engagement, clicks, and user-generated content; customers get the chance to win a prize or be featured by their favorite Instagram account. And Halloween giveaways on Instagram are especially popular.
In this post, I've collected some of the best-designed and most entertaining Halloween giveaways on Instagram in 2018 and 2019. Read on for inspiration, tips… and even some free templates.
Visit our Halloween marketing campaign hub for even more inspiration.
Halloween giveaway ideas for Instagram
Halloween has become a major event for almost every B2C brand, but some industries do especially well. According to Halloween statistics from the National Retail Federation, customers are buying candy, decorations, costumes, seasonal produce (yes, I mean pumpkins) and party accessories. And they spread their spending across specialty Halloween stores, ecommerce, department stores, grocery stores, craft stores, clothing and home décor.
But if I had to pick a favorite… It would be Halloween candy, bakeries, and restaurants getting in on the act. Our first example of a Halloween giveaway on Instagram comes from lifestyle blog Food, A Love Story in collaboration with The Glass Knife bakery.
This is a great way to run a Halloween giveaway if you don't stock your own spooky products. Team up with another brand and you both get the benefits of a giveaway: increased engagement, customer loyalty, and maybe even some new followers.
The best thing about this type of Instagram giveaway is that it's super simple. All people have to do is comment and tag a friend. If you want, you can ask for likes or follows as well – but the key thing is the comment.
Click here to read the ultimate guide to organizing Instagram giveaways!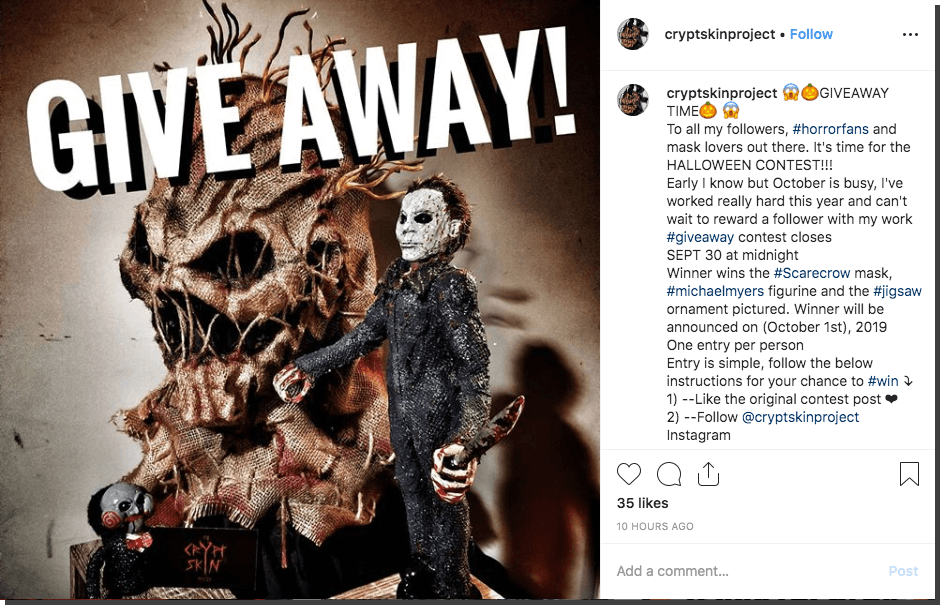 Other popular prizes include Halloween costumes, Halloween make up, and my personal favorite: tickets to terrifying Halloween events! Think haunted houses, escape rooms, concerts, and special movie screenings.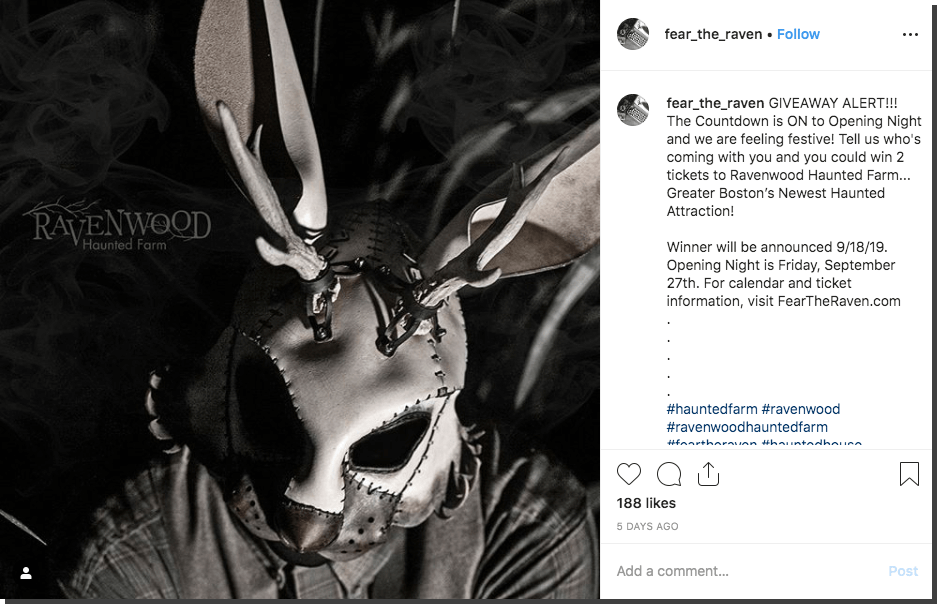 Get a head start with our free templates for a Halloween giveaway on Instagram.
How to collect Halloween user-generated content on Instagram
So far, so simple. But… what if you want more than just engagement?
A Halloween giveaway on Instagram is a great way to collect user-generated content. Once you've got that content from your followers – photos, videos, comments, or whatever else – then you can use it for your own social media posts and marketing materials. It's another win-win situation.
The easiest way to collect Halloween user-generated content on Instagram is a mention + hashtag contest. That's when people post their photos, tag your brand, and use your Halloween hashtag. Then you can collect all that content automatically and pick a winner. (Bonus: it works on Twitter, too!)
I know we're focusing a lot on cake in this blogpost, but this really is a great example:
How to share Halloween contests on Instagram
When you want to increase engagement or collect user-generated content, then running contests within Instagram is enough. But if you want to collect contact details, run customer surveys, or share fun Halloween mini-games with your followers…
How can you share contests on Instagram?
In order to own the leads and sales you get from Instagram, you'll need to take them outside the social network. Create your contest, then share the link on Instagram (there are more ways to share links on Instagram than you think!).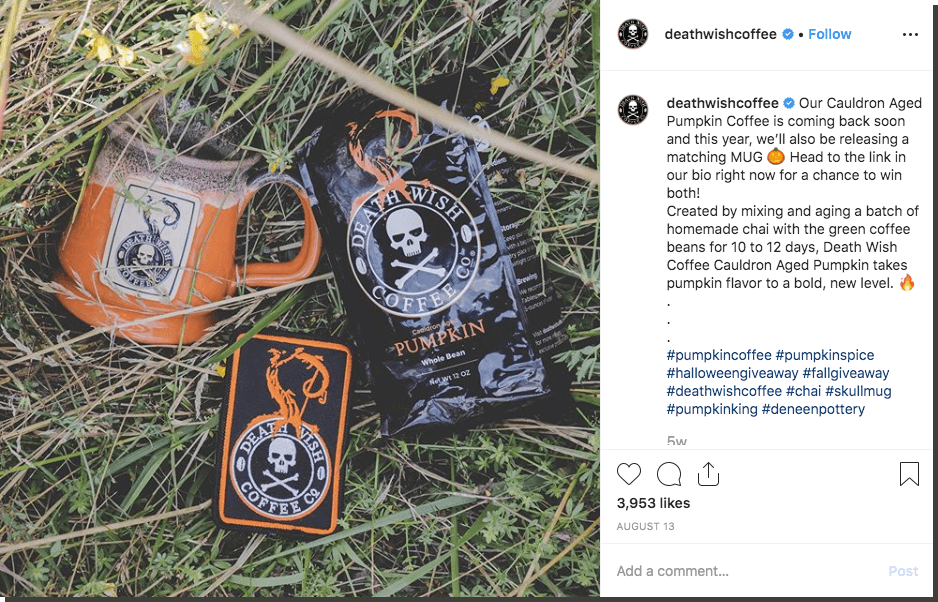 You'll still collect likes and follows in the same way – but you should have people clicking through to your Halloween contests, too.
Click here to try our Halloween apps and get easy Halloween contest templates!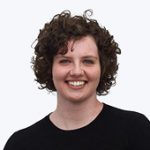 Corinna Keefe
Content marketer at Easypromos
Publication date: 2019-09-20