Posted in: Business newsLast update: 26/02/20
Participating in a giveaway is always exciting, especially when it's not your choices that determine whether you're the winner. Fate is the most appealing part of any type of roulettes. Do you want to create a branded prize wheel to distribute discount codes and other prizes among your online community? Today, we will explain how easy it is with the new Easypromos app.

Why create a branded prize wheel?
Gamification is one of the modern marketing techniques, and it turns out to be a great tool to attract new users and motivate them to participate in your campaigns over, and over again. Take advantage of the excitement that gambling creates, and organize a branded prize wheel with our new Spin the Wheel app. With the thrill created with the new branded mini-games, you can achieve a variety of different goals and marketing objectives, for example:
Exposure: show the audience your branding colors, logos, and products, that you can add to our Spin the Wheel game. It will increase your brand awareness and exposure.
Engagement: the exciting and random prizes that the users can win through playing the prize wheel will generate engagement and earn loyalty.
New leads: gather your participants' details customizing an entry form into your prize wheel. This way the users will have to leave their details in order to obtain their prize.
Here's a quick video to show you how easy it is to create your own prize wheel to obtain new leads and distribute codes and vouchers.
What are the special characteristics of the Spin the Wheel app?
The branded Spin the Wheel app by Easypromos will allow you to give away different prizes among the participants. As the organizer of the promotion you can:
Create up to 30 different prizes
Decide how to distribute the prizes (you can award every participant, every 3rd, etc. You can also assign different prizes to different locations, add "no-prize" option).
Decide whether the users can participate multiple times.
Personalize the prize wheel with your logo and branding colors.
The Spin the Wheel comes with audio and visual effects that add to the overall user experience. The application also allows you to embed the promotion into your blog or website, as a microsite or pop-up.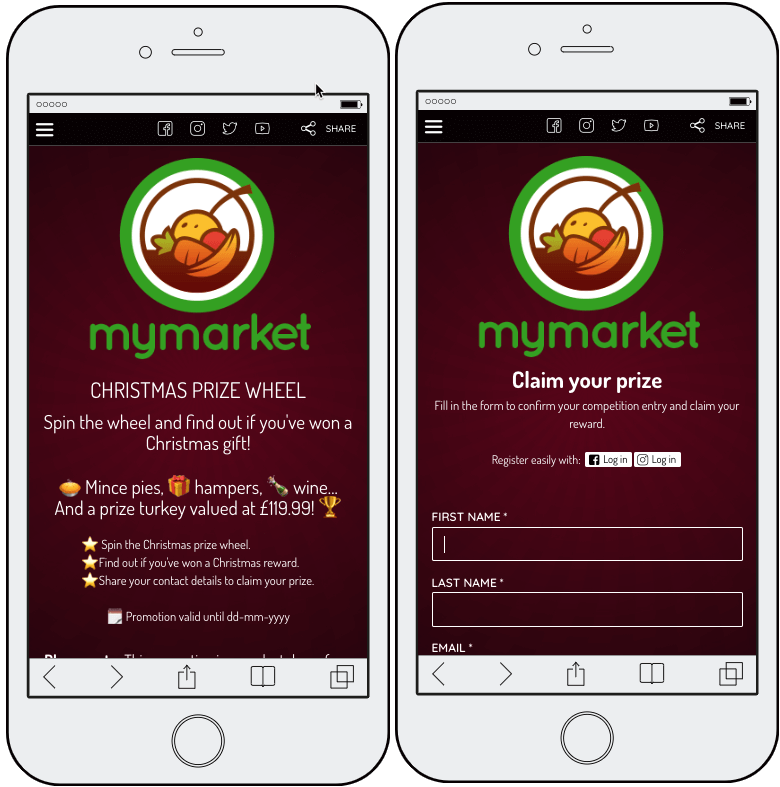 Spin the Wheel on Instagram and Facebook
Branded mini-games can generate a lot of social media interactions. In order to succeed with this type of promotion, it is highly recommended to share the link on your Facebook and Instagram accounts! That's how you will capture new participants and also drive traffic to your website or blog if your promotion is embedded.

Sharing the link on Facebook is very easy, as you can do it in the form of a standard post. However, many brands wonder how to introduce the branded prize wheel on Instagram to capture new participants. Here's how to do it:
Create your branded prize wheel and copy the link.
Add a new Instagram story introducing the wheel to your followers. You can then click on "More options" and "Weblink". This is where you add the link redirecting the story viewers to your online roulette.
You can publish a new post explaining the promotion and add the link to your bio.
Try promoted posts, as they allow you to include a direct link to the microsite of your branded prize wheel.
You can add the link to the story only if your account has more than 10,000 followers. If that's not your case, you can use the Facebook ads, which will allow you to add the link to the story.
Tip from Easypromos: Use https://lnk.bio/ to add direct links to your Instagram posts.
Why use the Spin the Wheel app by Easypromos?
As with all Easypromos applications, you can create your own branded prize wheel without any programming skills or experience. We make it even easier for you by providing ready-to-use templates, and in case of any doubts, our Support Team will resolve all your questions through our Online Chat.
Easypromos apps also make it easy to add legal content and Privacy Policy to all the promotions. You can also download all the information obtained from your participants and sends them directly to your CRM, webhooks or Zapier. There's an option to download the database in Excel format.
Once you choose to create your own branded prize wheel, decide exactly how many and what kind of prizes you want to gift to the participants, and also if every person is a winner. Participants will first sign in with the entry form and then play. If not everyone will receive a prize, enable the 'no prize' segment. Check here how to set up a prize wheel.
Remember, it's completely free to create a draft version of your own branded prize wheel. You can configure it and decide if it's something that you need for your campaign. The platform will not ask for any payment unless you wish to activate the promotion. Create your free account now!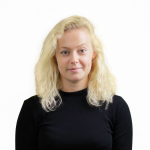 Kamila Palka
Easypromos marketing team
Publication date: 2019-11-14