Posted in: Digital marketingLast update: 19/04/22
Set up an integration with Active Campaign and Easypromos – and reap the rewards of more email subscribers, more data and more engagement. Here's everything you need to know.

Integrations are an easy way to automate marketing tasks and link up different types of software. When you have an Easypromos account, you get access to many different native integrations, including Active Campaign – plus hundreds more via Zapier.
In this blogpost, we're focusing on how to set up an integration between Easypromos and the email service, Active Campaign. Here's everything you need to know… plus a few extra tips and tricks.
What is Active Campaign?
Active Campaign is a popular email marketing service or EMS. You can use it to design, send, automate, and track marketing emails.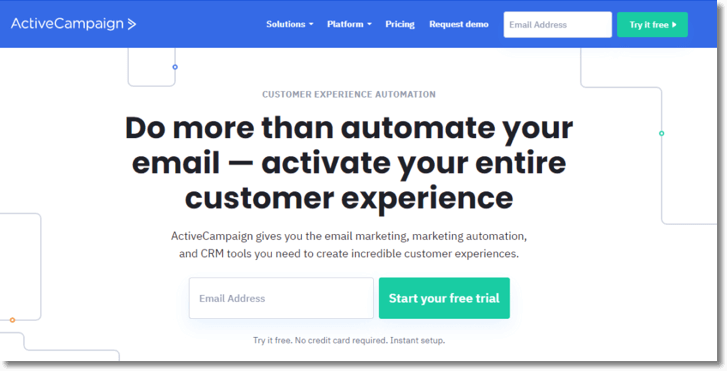 This EMS stands out because it also offers customer relationship management (CRM) tools and some bonus automation features, such as SMS marketing. They have a range of different services and price points for digital businesses, e-commerce, and B2B marketing.
In other words, it may just be the comprehensive EMS you've been looking for. But no software can do everything. That's where other, specialist marketing apps come in – like Easypromos.
In the next section, we explain how Easypromos and Active Campaign work together.
How to use Easypromos alongside Active Campaign
Let's start with the obvious: Active Campaign helps you send emails.
But how do you get email subscribers in the first place? And how can you find out more about those subscribers? How do you keep them interested in your messages? How do you offer added value for subscribers?
This is where Easypromos can help with engagement and data collection.
For example, you could tempt people to sign up for your emails with a special offer or discount…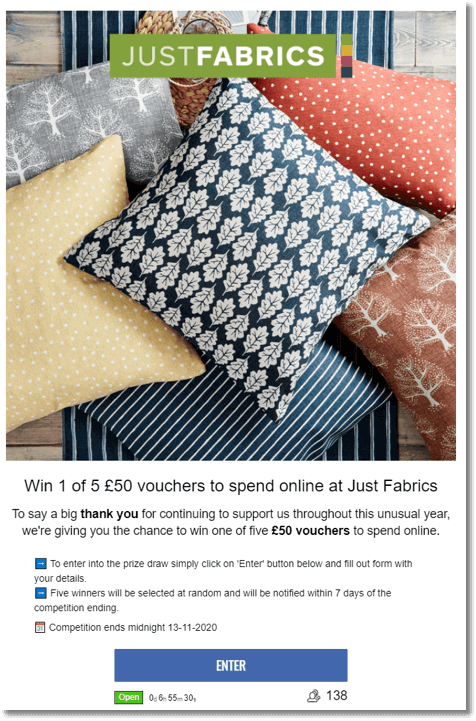 fill your emails with fun games and exclusive rewards…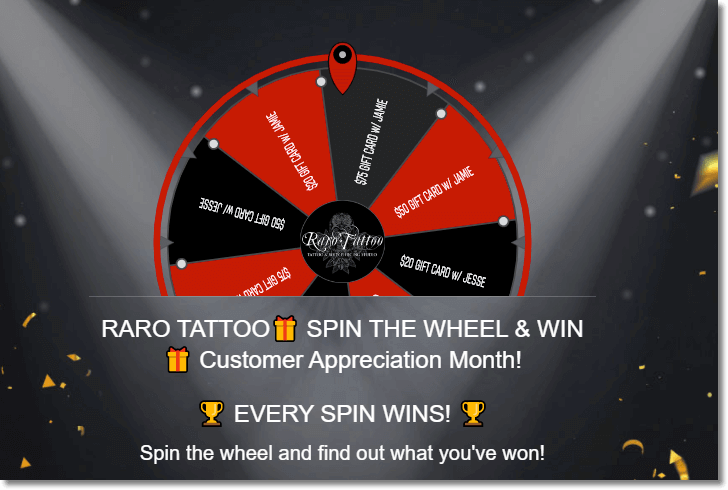 and use surveys and quizzes to learn more about your subscriber base.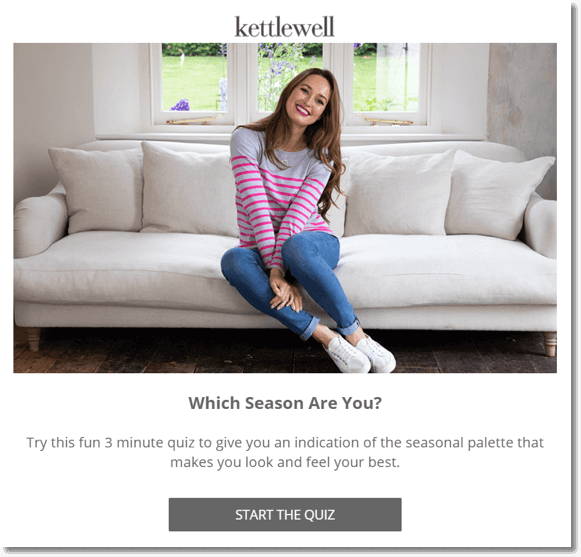 Once your integration is set up, then you'll be able to transfer information seamlessly between your EMS and your Easypromos promotions. In the next section, I'll explain exactly how to make that happen.
How to set up an Active Campaign integration with Easypromos
To get started, you'll need a live Active Campaign account, and an Easypromos promotion that's ready to go.
You'll need to get credentials from your Active Campaign account to link with Easypromos. To do this, go to your "account settings" page in Active Campaign, then click the "developer" tab and create a new key.
Then head back over to your Easypromos promotion. Go to the "integrations" tab and pick Active Campaign from the list. You'll be asked to enter the key which you just created.
Once the connection is made, you can start fine-tuning the details. For example, you can pick which email list your promotion participants will be added to. You can also pick and choose which types of data you want to share.
Click the link to read an even more detailed integration tutorial.
Ready to get started? Want to grow your email list… or simply bring it to life? Chat live with our support team for ideas, help, and advice.
Publication date: 2021-01-04