PRESS NOTE – Girona, Spain (May 12, 2020)
The headlines tell the story: restaurants are closing, airports are asking for bail-outs, sports arenas are vacant and banks are reluctantly opening up new lines of credit for businesses. However, while stores shut down and budgets are frozen, marketers are still hard at work, using creativity and digital promotions to keep channels open. Digital promotion and content marketing have proven more important than ever as people move their lives and businesses online.

Easypromos works with thousands of businesses around the world, in various sectors and industries. We wanted to find out how they're coping with the COVID-19 crisis. Here's what our clients told us about how they are marketing in a global pandemic.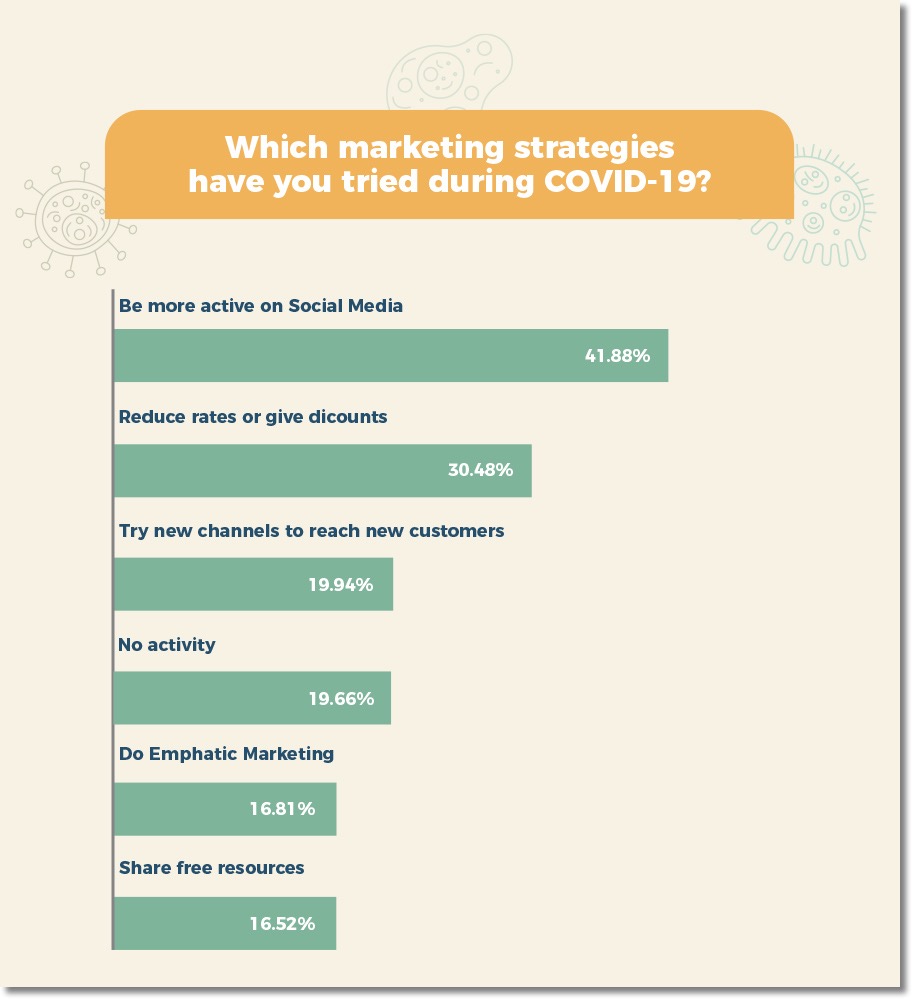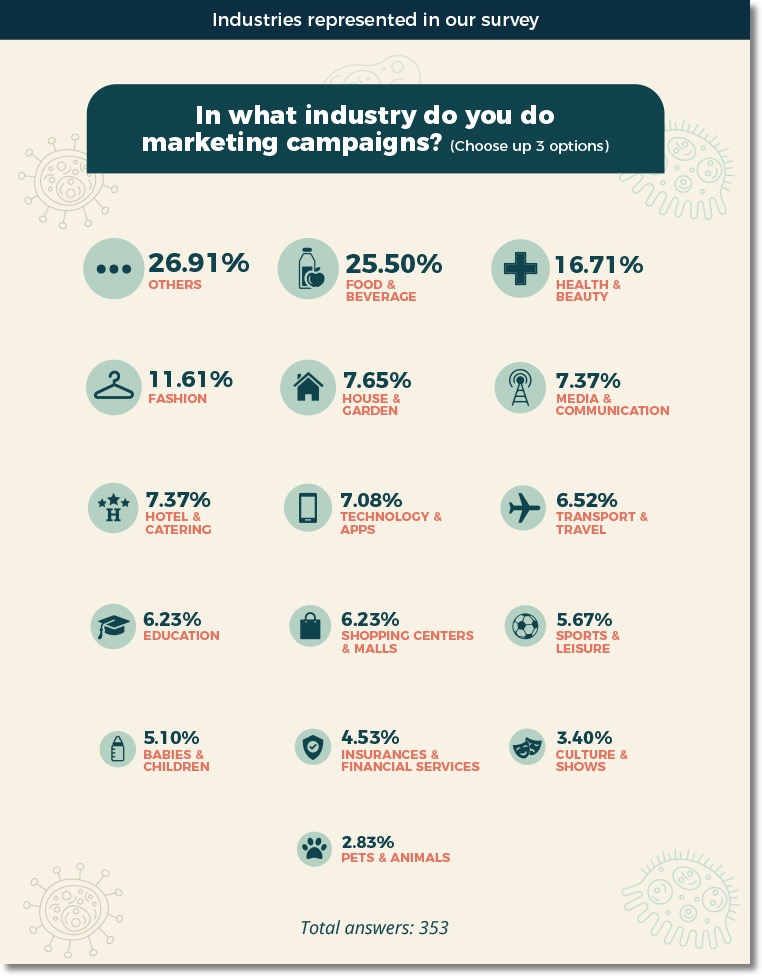 As expected, there is some challenging news for every industry. 82% of the businesses surveyed say that sales are down, and over 60% have reduced marketing spend and activity.

Let's take a closer look at the whole picture. 18% of businesses say there has been no change so far in their marketing spend. And almost the same percentage (17%) report that they are actively increasing marketing activity and marketing spend.

One finding came through very clearly in the research: businesses are ready to adapt. Well over 50% of brands are planning to invest in new tools, try new communication channels, and learn lessons for the future. Marketing actions today are being used to create longer-term marketing for the future. Marketers are looking for actions that combine various goals or KPI's, bringing a stronger value to the brand and create momentum for the future.

With over 70 examples of digital marketing promotions during the crisis, Easypromos published an in-depth ebook, offering guidance and examples for online marketing during an economic downturn, as well as details into how some brands are turning to digital promotions to enhance their marketing efforts. The ebook shows how to use these cost-effective actions as ways to promote brands and help businesses.
The top 5 crisis marketing tactics
So exactly what does the new digital marketing look like? We identify 5 of the most popular tactics for crisis marketing.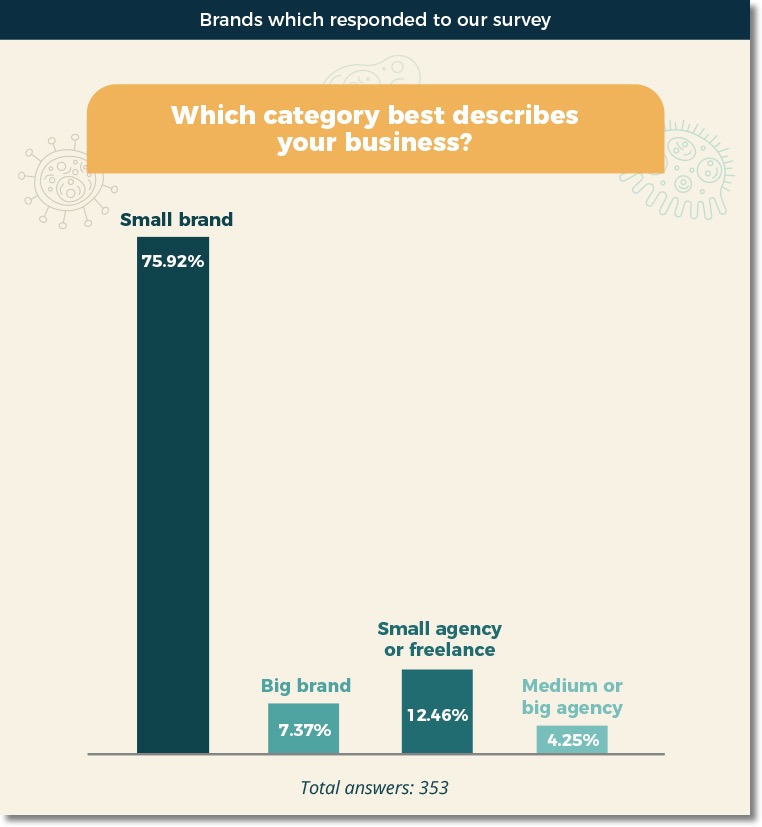 The top tactic for almost every business is to increase activity on social media (42%). Most people have increased their screen time during quarantine, offering plenty of opportunities for brands to reach out with information, entertainment, and relatable content. This is also a prime time to reach new customers with paid social content, as ad prices on Facebook, Snapchat, and Twitter are significantly reduced. And while ad budgets may vary, even the smallest business can benefit from organic reach on social media.

Many businesses are offering reduced rates or discounts during the pandemic (30%). And from monitoring activity on the Easypromos platform, it seems that many of these offers are aimed at a donation component to support healthcare professionals and key workers. Brands are turning marketing tools into ways to support frontline workers through the pandemic.

The other top tactic is content marketing, with a high percentage of brands trying new communication channels (20%) and offering free resources to customers (17%). A small, but significant, number of brands are offering entertainment or free training to their followers.

Finally, 17% of brands are relying on a simple but powerful strategy: to emphasize their existing brand message. Even in industries that are currently inactive, brands should work on keeping their products/services top of mind for when consumers come back. Sharing more informational and inspiring content while reiterating their message helps to strengthen brand image. Community initiatives are also important to brands as a way to support their customers and build goodwill.

So what does all this mean for marketers in the long term? Are these strategies just for the duration of COVID-19?

Our research shows that brands are ready to adapt their actions today, building a longer-term strategy for the future. 94% of brands plan to implement the lessons they're learning right now about crisis marketing. Their commitment to new communication channels, new tools, and more internal training show that brands are preparing for a radically different future: one where the traditional boundaries between "digital" and "brick and mortar" disappear. The marketing strategies of tomorrow will be built around digital entertainment, high-quality content, and truly social media. These strategies will intertwine with the traditional brand experiences and if balanced, will build multiple dimensional and strong marketing strategies.
About Easypromos
Since its establishment in 2010, Easypromos has been a leading platform for creating and organizing digital campaigns. It counts on experience from over 2 million campaigns, in over 155 countries and 30 languages. Easypromos has an average of 2 million monthly active users and offers 31 different types of promotion, including social media giveaways, photo contests, video contests, games, quizzes, surveys, coupons, promotional codes, voting contests, and more. The Easypromos platform is recognized as trustworthy, easy to use, and compatible with all social networks and devices.