PRESS NOTE – Girona, Spain (March 11, 2019)
Girona, Spain (March 11, 2019) — Easypromos, celebrating its 10th anniversary this month, has become a global pioneer in creating and managing promotional campaigns in digital environments and social media. The international leader in promotional campaigns was founded in 2010 with the goal of creating a technological platform to connect businesses to users through Facebook contests and promotions. 

Fast forward ten years and this commitment remains firm, secure and building. Easypromos platform applications are now usable on all social networks and digital channels. Promotional, gamified and interactive campaigns are an integral part of the digital marketing strategy of any company, and Easypromos offers over 30 applications to help brands create games and contests for their followers.
"What excites me the most about these 10 years is to have more enthusiasm today than I had when publishing the first app on Facebook in 2010. This enthusiasm and passion is the engine you need in everyday life, which together with the team we are, makes us feel unstoppable," said Carles Bonfill, founder and president of Easypromos.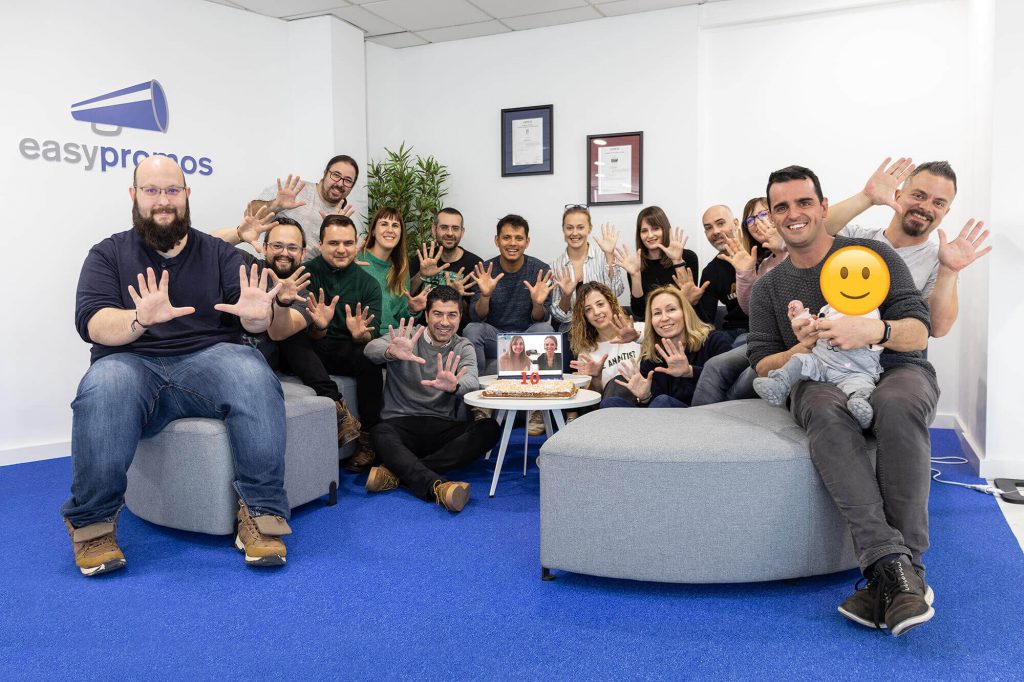 The rising demand for marketing and data-driven applications comes as the company experiences tremendous market growth globally. The all-in-one concept is a mainstay in the Easypromos company culture and product development. With every new application and feature, Easypromos strives to provide a platform that helps brands achieve all of their marketing objectives with simple, effective campaign tools. The platform is designed to support brands with interactive content, easy access to gamification, and new ways to engage consumers.

Easypromos are specialists in lead generation, data capture, and customer loyalty through interactive and gamified campaigns. The applications provide technology for companies to help with customer retention, personalized messaging and creative campaigns.

"Every day our clients tell us how they would like to incorporate the contests, games, and promotions currently used on their social media networks, into their customer retention strategies, or customer loyalty programs. Easypromos gamified promotions are already being incorporated into campaigns and marketing strategies of some brands. The future is here."
2020 | Easypromos in numbers
24 employees across Spain, the United Kingdom, and North America
30,000 clients from 155 countries
2 million promotions created
31 different applications, with over 100 different combinations available
Platform available in 30 different languages
About Easypromos
Since its establishment in 2010, Easypromos has been a leading platform for creating and organizing digital campaigns. It counts on experience from over 2 million campaigns, in over 155 countries and 30 languages. Easypromos has an average of 2 million monthly active users and offers 31 different types of promotion, including social media giveaways, photo contests, video contests, games, quizzes, surveys, coupons, promotional codes, voting contests, and more. The Easypromos platform is recognized as trustworthy, easy to use, and compatible with all social networks and devices.
Media contact: kelly@easypromosapp.com