Posted in: Applications for FacebookLast update: 23/09/19
You've just created your Facebook Business Page, and there's one question on your mind: "Now what?" What should I do? What should I say? How do I start to build my audience? So we've put together this guide to getting your first 1,000 followers in 6 easy steps. No tricks here – just good, old-fashioned social media marketing strategies.

1. Create a quality image
Before you start to publicize your page and build a community, make sure that you have good cover and profile pictures. Try to use original pictures that showcase your brand, in high resolution, with the correct image dimensions. As soon as someone clicks on your page, they should be able to see what you're selling. The clearer your message is, the more Facebook likes you'll achieve!
2. Use your personal network
Start by inviting your friends, family, and professional network. If you already have profiles on other social networks, share your Facebook page with your audience of followers there. Add buttons for Facebook likes and shares to your website and blog, and send an email alert out to your mailing list.
3. Create a recognizable style
We've written before about sharing a mix of content from your brand, and content from other pages. It's important to give your followers some variety.
However, you should still have a consistent aesthetic, voice, and tone – even when you're sharing a link to someone else's content. Spend time developing a style guide now, and you'll save a lot of time later on.
Look at each post and ask yourself: If you removed the user name, would people still know that this post is from you brand? When people recognize and trust your brand, you're more likely to collect Facebook likes on your posts.
4. Link your Facebook page to the rest of your online profile
Never stop sharing your Facebook page! Every time you send an email or create a new landing page, make sure to add buttons for all your social media profiles. You'll quickly add more Facebook likes and Instagram follows.
You can also add your Facebook Page name to your business cards, leaflets and other print materials. Add a QR code to posters and billboards so that people can instantly access your Facebook Page from their phones.
5. Attract new followers with a giveaway
After the initial rush of likes from your personal network, your progress might slow down for a while.
But there are strategies you can use to accelerate your growth – such as a social media giveaway. All you have to do is publish a post on your Facebook Business Page, and ask people a question. When they reply in the comments, you can pick a winner.
Keep in mind that Facebook only allows you to run giveaways based on comments. You can't ask for tags, shares or follows. But our research shows that whenever you run a giveaway, you will receive more Facebook likes without even asking for them. Pretty sweet, right?
Click here to learn more about Facebook giveaways – or check out our library of instant Facebook giveaway templates!
6. Use Facebook Ads
Some Page managers are cautious about using Facebook Ads – especially when you're just starting out. But you don't have to spend the budget of a million-dollar multinational in order to make an impact!
Facebook Ads work on a "pay per click" model, so you only pay for results. You can target your Facebook Page Ads based on factors like location, age, gender – and, most importantly, interests.
What's next for your Facebook Page?
In this post, we've talked about strategies to reach your first 1,000 Facebook likes. But these aren't just quick fixes. You should continue to invest time and effort in these 6 steps. They're evergreen strategies to grow your profile and audience on Facebook.
From now on, you'll also need to nurture and build ties with your new-found audience. Get into the habit of replying to comments and messages, starting real conversations, and converting followers into customers. Good luck!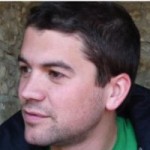 Publication date: 2012-11-15