Posted in: Success casesLast update: 21/02/20
The agency

Mobisfera Social is the social media division of Mobisfera, a digital communications development agency focused on mobile and social actions. As far as social media actions are concerned, they focus their efforts on converting sales and generating traffic at the point of sale. For this reason, they have specialized in the management of promotions via Easypromos, as this is the company that offers the most interesting and creative options, continually expanding the proposals and modalities of promotions.
The Client
FreeSmokeWorld, is a market-leading chain in the sale of electronic cigarettes. It is currently in a process of strong expansion throughout Spain. This particular campaign has been carried out in support of the first store opened in Barcelona, FreeSmokeBcn.
The campaign
With the offer of a top-of-the-range electronic cigarette with a modern, original design (the eRoll), the idea was to attract the public to the FreeSmokeBCN store to try products, thus incentivizing sales.
To ensure that only those customers who had made a purchase in the store could have access to the promotion, a unique code book was created. Only a person in possession of such code – in other words, a brand customer – could take part.
A code voucher was given with each purchase of 20€ or over. The purchase amount required to get this voucher was placed above the average quantity spent on consumables (liquids, clearomizers). It was offered proactively to customers who spent less than 20€. In this way, customers were incentivized to spend more than they had initially intended.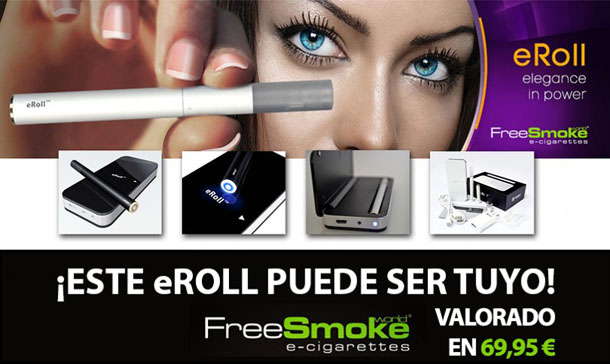 The Challenge
To increase sales and visits to the store; to obtain information about genuine customers thus enabling the carrying out of future communication actions; to increase the size of the brand's Facebook page fan-base, particularly with customers of the brand. It was also important that the prize be awarded to genuine brand customers.
The solution
Redeem codes app makes it possible to ensure that a user has a unique code before his/her participation in a promotion is accepted. This limits total participation in the promotion to the number of codes generated, but it ensures that each participant is of maximum interest to the brand.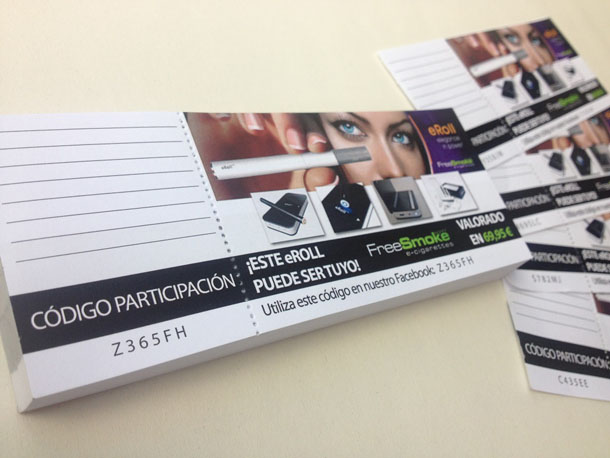 Benefits
Return on investment: by offering the voucher as an enticement to the customer to make bigger purchases than he/she intended, the promotion finances itself.
Due to having increased the fan-base with genuine customers of the brand, it is now easier to carry out other promotions based on invitation and recruitment, because the fan-base is loyal to the brand and able to evangelize the messages better.
Testimonial
This new type of promotion offers one of the best solutions for brands when it comes to campaign ROI and achieving a direct impact on sales. This action was so successful that the client, FreeSmokeWorld, has decided to repeat the campaign with all its stores. Online marketing and social network management need more solutions like this one created by Easypromos.
-Oriol Marimón-Clos-
CEO Mobisfera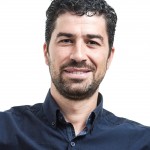 Easypromos CEO and co-funder
Publication date: 2013-10-02