Posted in: Ideas for your websiteLast update: 16/08/21
Chinese New Year 2021 is a great opportunity to promote your brand and get engaged with your customers and online community. Take this chance and convert it into a great marketing campaign, accomplishing not only your marketing objectives but also building relationships with your clients.

Chinese New Year, Spring Festival, Lunar New Year. No matter how you refer to this big event happening this year on February 12, you should give it some significance and thought. Chinese New Year is celebrated not only in China. It is also an important happening in Korea, Vietnam, and Japan. Celebrations go on for 16 days until the beginning of the Lantern Festival. This year more than 2 billion people will welcome the Year of the Ox. It ranks second in the Chinese zodiac and represents diligence, persistence, and honesty. People born in the Year of the Ox are believed to be strong, reliable, inspiring, but also they are also stubborn and hate to fail or be challenged.
Having in mind the big importance of this event for one-fourth of the world's population, Chinese New Year should become part of your marketing plan. And even thinking about marketing ideas for the Chinese New Year puts you in an advantageous position. Why? Because there aren't many businesses that focus on this event outside of Asia. The event has become well-known all around the world, mostly because of globalization. And people from western countries will never say "no" to extra entertainment.
Looking to convert social media followers into leads? Organize a branded Memory game or an interactive Timed Quiz to maximize lead generation for the Chinese New Year. Use our ready-made Chinese New Year promotion templates.
As always, our mission is to help, and we recommend you take advantage of this big event! Today, we bring you suggestions for Chinese New Year giveaways! They will help you get new followers, create engagement, and – most importantly – promote your brand. And all that while your competitors are most likely missing out!
Social media giveaways tend to increase brand visibility and social media engagement. So why not incorporate them into your Chinese New Year marketing campaign?
Create product awareness with Chinese New Year Instagram Giveaways
Social media giveaways are a great marketing tool. Why? Because they give you a chance to showcase your products! Take this opportunity and present your products or services to your existing audience. But a well-organized sweepstakes will also attract new followers! Take a look at this Instagram post by China Southern Airlines. They wanted to incentivize their community, gain new followers, and also loyalty. They organized 15 days of giveaways!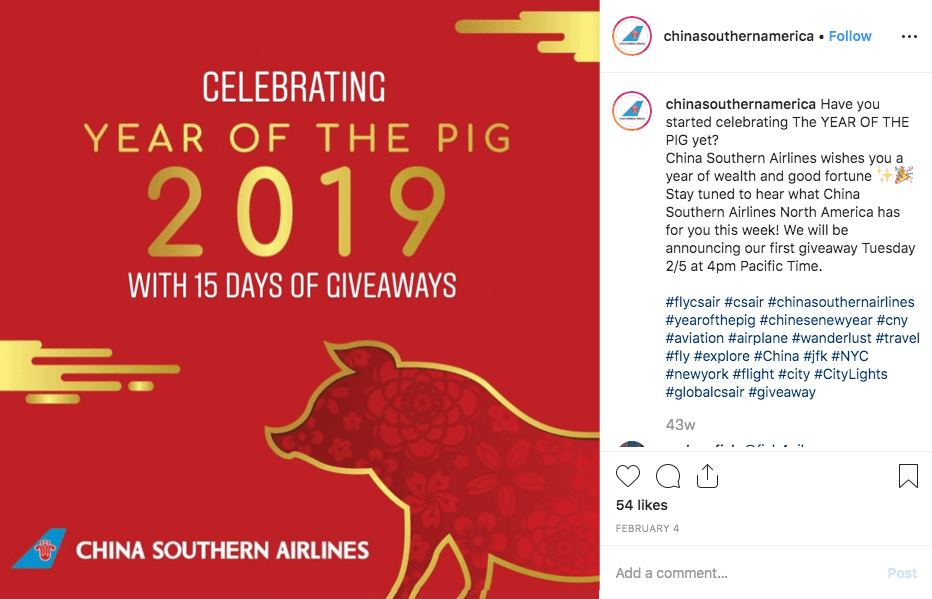 Spectacular New Year celebrations go on for 16 days! Therefore, China Southern Airlines decided to go along with the festive spirit! They announced their 15 days of giveaways on the first day of The Year of the Pig. The company gave its audience 15 chances to win plane tickets, getaways, or plane models.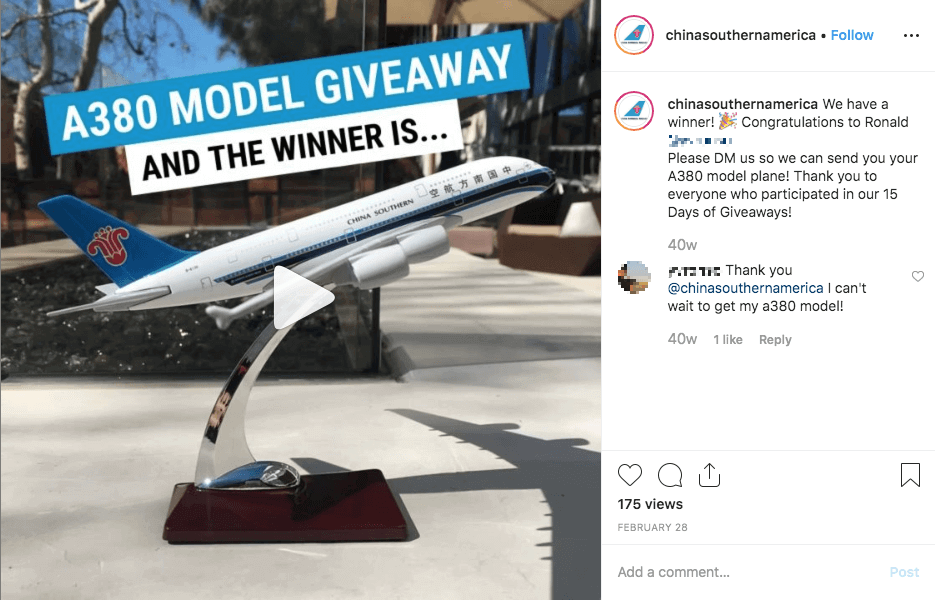 China Southern Airlines gained a great number of new and loyal followers. Although the giveaways were primarily aimed at their existing audience! The brand increased its brand awareness and stimulated social media engagement. They also accomplished their primary goal, which was to incentivize their online community. Of course, not every business owner will be able to launch two weeks of online sweepstakes. Don't worry! If you do it right, you can accomplish your marketing goals with a single giveaway! Find out how to organize a successful Instagram Giveaway!
Chinese New Year Giveaways with two organizers
Here's another successful example of an Instagram Giveaway. A blogger teamed up with a local Chinese restaurant. Their collaboration was aiming to gain new followers for the blogger, and promote the restaurant by giving away a voucher worth $75. Isn't this a win-win action?!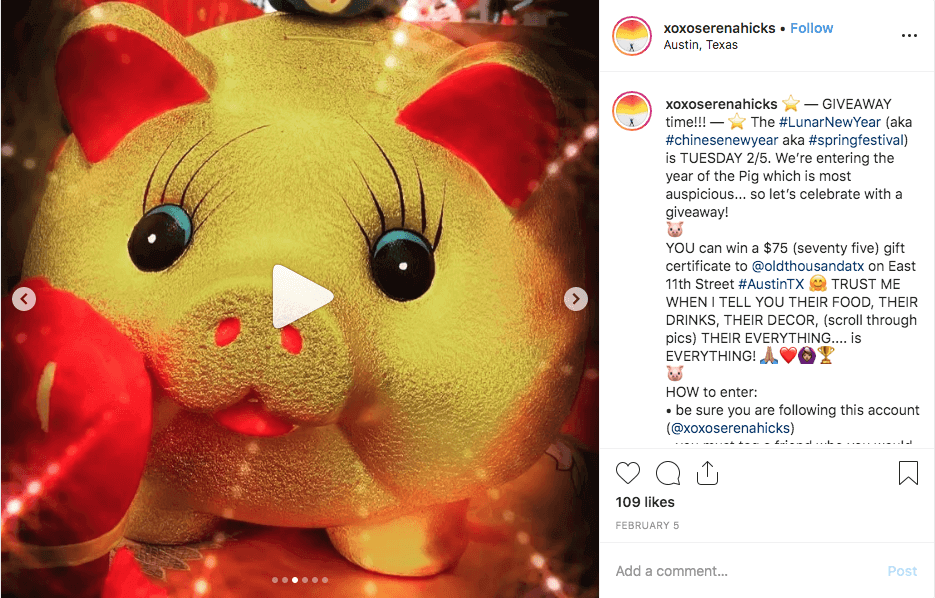 The requirements were very simple, making the giveaway accessible for anyone. The participants had to follow the blogger's account, and mention five friends that could also be interested in the Chinese New Year giveaway. Both objectives were accomplished! The Instagrammer saw the followers' number go up, while the local restaurant had some new and loyal customers.
A word of advice: make your social media giveaways simple! Don't ask for too much, and you will see the engagement going through the roof! You can then randomly choose a winner of your Chinese New Year Instagram Giveaway with our tool!
Are you planning to create your first Instagram or Facebook giveaway for the Chinese New Year? Use our Chinese New Year templates to save some time and headaches!
Chinese New Year Twitter Giveaways to boost engagement and online presence
Looking for Chinese New Year marketing ideas can be time-consuming. But have you thought about hosting a Twitter Giveaway? Twitter is a great social media network with 330 million monthly active users! Does your brand have many Twitter followers? If yes, then you have a great excuse to organize a Chinese New Year Twitter Giveaway! And if you do it well you will not only work on brand identity; you will also improve your online presence and social media engagement!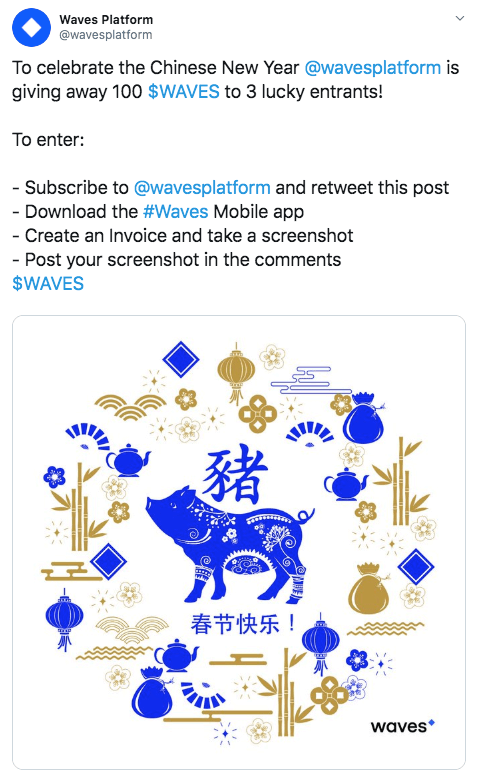 The above example shows well how to launch a successful Twitter Giveaway. The brand was looking to grow its audience. Therefore, one of the entry requirements was to follow the brand's account. And in order to build an online presence, they needed more visibility. And this is why the brand asked its followers to retweet the promotional post.

If you're new to Twitter Giveaways, head to our blog post with tips for running Twitter Giveaways!
Facebook Giveaways to promote your brand and collect UGC during the Chinese New Year celebrations
Facebook Giveaways are a very popular way of celebrating the Chinese New Year. The platform is a great way to reach a variety of different segments because Facebook gathers people from all walks of life.
This brand wanted to promote its best selling product with a Facebook Giveaway. They asked their audience to use the comments section to tag their friends for a chance to win. This simple and engaging giveaway gathered more than 200 participants! The engagement had gone up extremely, and the brand promoted their bestseller. They added a link taking the audience directly to their online shop. This little activity has brought traffic to the website. And some of the visitors converted into paying customers!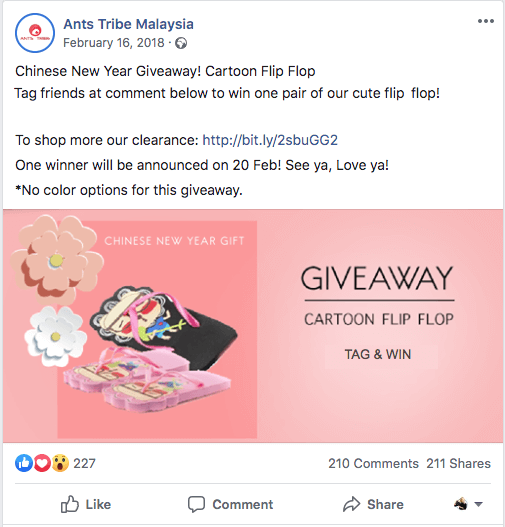 A great Chinese New Year marketing idea is collecting user-generated content. And your social media networks have the power to help you on a big scale.
Let's take a look at this promotion created by Qoo10. The brand asked its online community to use the comments section to share their family pictures. In return, they were getting a chance to win an Instax Mini camera! 8 lucky winners were to walk away with their hands full!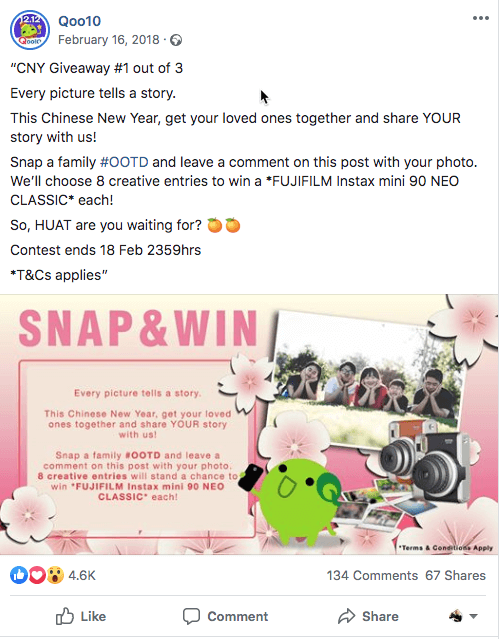 This Facebook promotion highly increased social media engagement. Also, user-generated content was created! This is high-quality content that can be used by the brands to gain loyalty, and build customer relationships. Just make sure, you ask for your followers' permission to share their pictures on your social media channels.
Is user-generated content the main objective of your giveaway? Use our Photo Contest app to obtain photos, videos, or stories of the participants. Once your participants accept the T&C you can share their photos, videos, and stories on your social media channels!
Now it's your turn!
Are you happy with our Chinese New Year marketing ideas? Now it's time to create your free Easypromos account! And if you have more questions about Chinese New Year giveaways, don't hesitate to our online chat to contact our Support Team!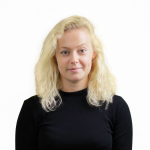 Kamila Palka
Easypromos Marketing Team
Publication date: 2015-02-08