Posted in: Ideas for your websiteLast update: 04/07/18
Do you want to promote your brand's new Spring/Summer collection? We're going to give you some ideas about how to use social networks – "the best possible showcase for reaching millions of clients" – and we're also going to show you some examples of actions carried out by big brands that have caught our attention.

The relationship between fashion and social networks is getting closer. Facebook and Instagram are the preferred channels for big and small brands to promote their collections and to display trends. This is mainly due to two things:
Fluid bi-directional communication. They enable communication with your followers, but they also offer a way of receiving information about likings, preferences, trends…
Visual possibilities. Video and, above all, photos, are the principal forms of media used by the fashion industry.
It's important to bear in mind that the social networks are where users seek inspiration, as well as the space where potential customers come to find you, so let us give you some ideas about how to promote your fashion collection.
Below we present 6 ideas for applications to promote your fashion collection:
1. Sweepstakes for the star of your collection on Instagram
Giving away the star product of your collection as a prize is a great way to attract attention. If this product is furthermore in style with today's fashion trends and an essential piece of every outfit, your campaign will quickly become viral without much effort and you will gain visibility to your new collection. We have the ideal tool to do this; organize an Instagram Sweepstakes. Fashion lovers won't be able to resist the temptation of participating in a simple and attracting prize draw in their favorite social network, Instagram.
Here's an example of a sweepstakes: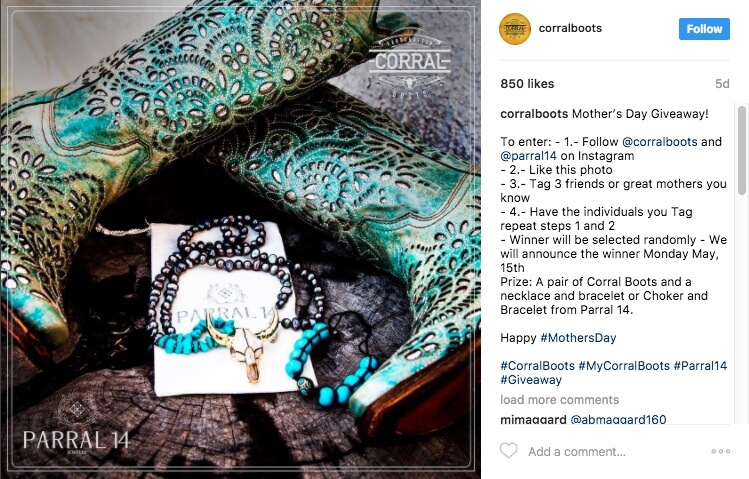 2. Pick your favorite outfit
Ask your followers to vote for the look that they like the most. The idea is to present various outfits, or even single pieces, and encourage your followers to indicate their preferences.
Privalia used this idea to present their followers with a series of outfits, asking them to vote for their favorite. To do this, six different outfits were presented in a gallery and users had to choose which one they liked most. To incentivize participation, those who voted for the most-voted outfit were entered into a sweepstake for a gift card: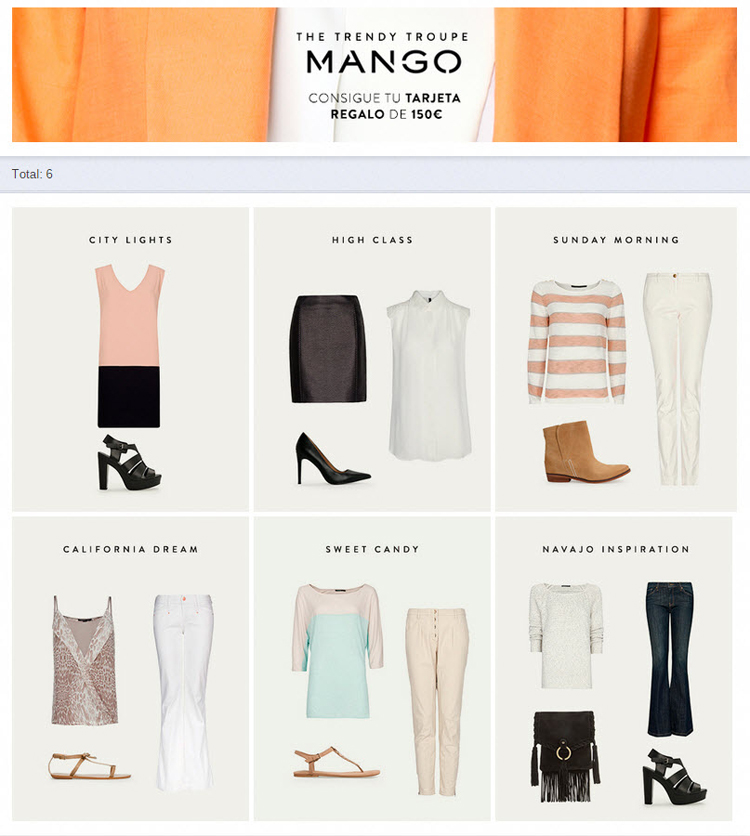 In this type of dynamic it's important to seek the interaction from the users to show them that they can form part of your decisions and that their opinion matters. To do this, as well as offering users a prize, you could display the most-voted outfit in shop windows for a week. You could also ensure that the chosen garment has zero shipping or return costs (in the case of purchase in the online shop), and so on.
A similar action was carried out by the brand Desigual which encouraged its followers to vote for the garment that they'd most like to receive a 50% discount on in their stores.
3. Questionnaire Test: Your ideal look
A fun way to get to know your followers better is to propose a multiple-choice test and show participants a personalized final message based on their answers. This will enable you to show each user the look or piece from your collection that best fits with their personality.
Questionnaires offer many possibilities for configuration and design, and the option to customize the answers is very attractive to users. If you have a multi-brand online store, or for example you offer a wide variety of products, such as footwear, accessories, swimwear, etc., the questionnaire format will probably be your best option.
Ask the users questions such as:
Where are you planning on spending your vacations? On the beach or in the countryside?
Do you prefer plain colored or patterned garments?
What color do you like to combine with grey?
Do you usually dress casually or more formally?
Depending on the answers, you can personalize the garment that appears as a personal recommendation to the user once he or she has finalized the survey. You can also take advantage of this opportunity to add a direct access to the purchase of the product in your online store.
The following test was developed based on this idea. The users had to choose the answers that fit best with their style and personality: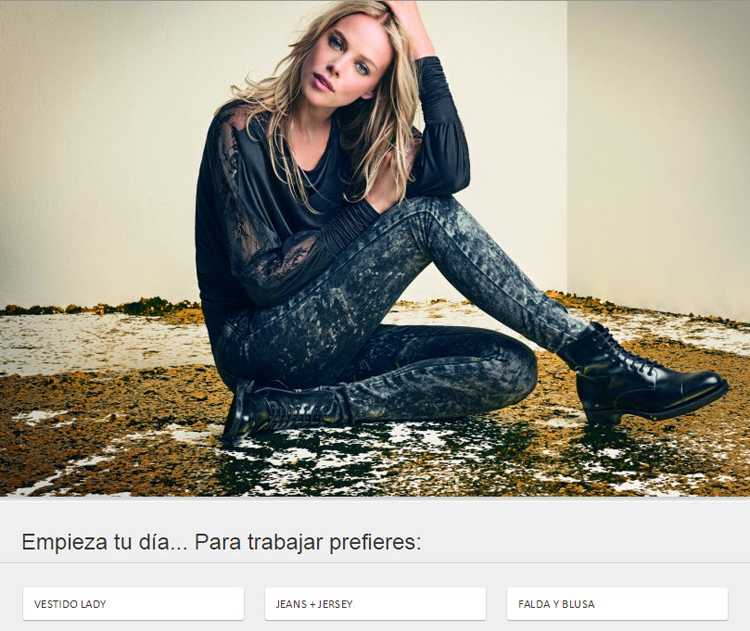 After completing the 3 questions, the brand presented an ideal look for each participant by showing them photos of the garments that made up the look.
4. Organize a photo contest
Photo contests in which users suggest outfits have been used for a long time. You can use this tried and tested method while giving it your own new twist.
If you want to take potential clients to your stores, suggest they choose garments from your establishments and take photos of themselves in the changing rooms trying on the garments. The prize for winners could be the outfit they have chosen.
If you use a fashion influencer to help you disseminate the promotion across the social networks, the campaign will almost certainly be a success. It will be the fans themselves who help you present your whole collection.
And, if the budget allows for it, instead of using changing rooms you can organize a photocall. This will help you attract attention, both on the social networks, and at the point of sale itself, encouraging your customers to create an original lookbook.
Here's the example of the Privalia campaign launched jointly with Nice Things. They encouraged their fans to upload Mothers' Day photos of themselves with their mother. The winners became the protagonists of the Mothers' Day campaign.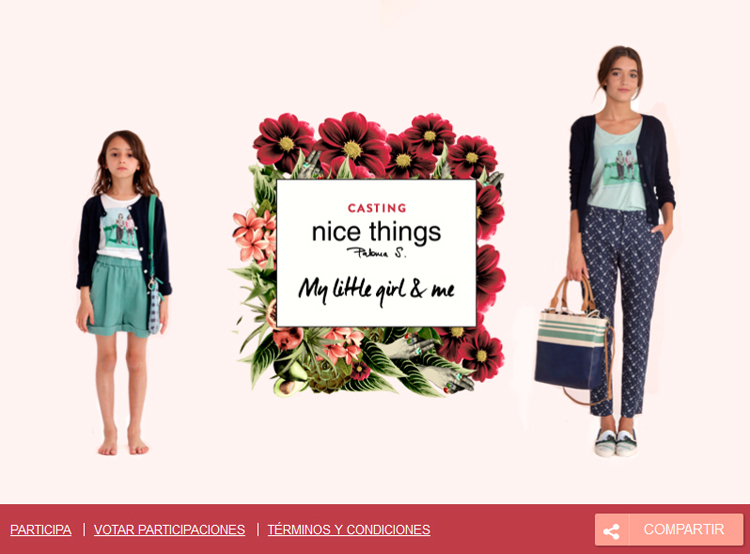 5. Offer a purchase discount
Each day, more and more brands have online stores so users can carry out their purchases from the comfort of their own home. Promotions that offer a discount on purchases are always effective.
Offering promotional codes via social networks and enabling users to obtain a discount on their purchase is a method that is used to offer fans or followers of a brand on social networks added value, and it can be used to build loyalty. It's also a good way to increase sales over a specific period of time. Sell with a lower margin but in a higher quantity.
This practice has been used by Oysho, offering followers a discount in the online store by way of promotional codes offered to fans via Facebook only: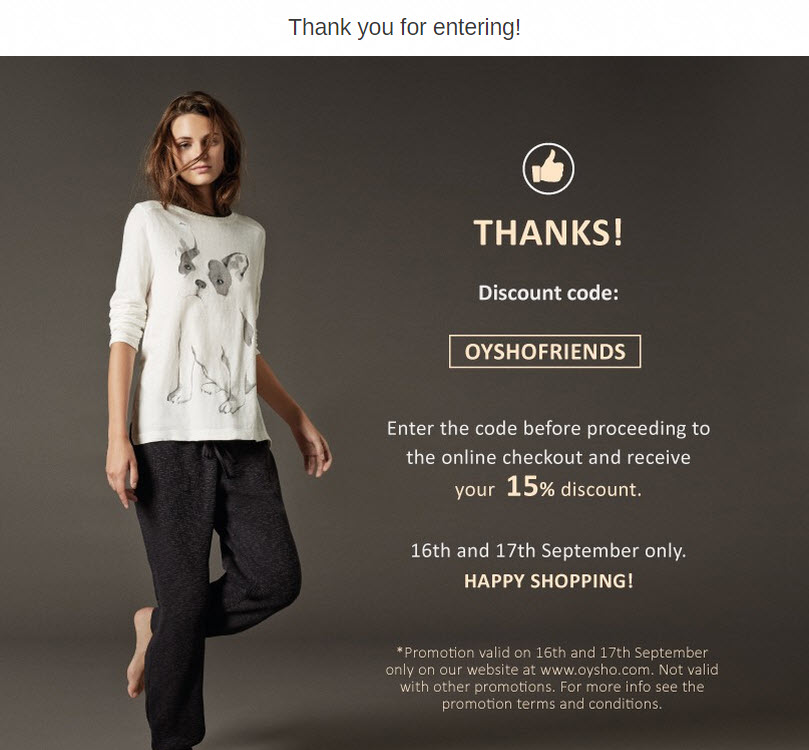 6. Raffle pieces from your collection
Never underestimate the potential of a basic sweepstakes. We'll never get tired of repeating that simplicity works; if the objective is to capture leads of possible clients, grow your database or gain more subscribers to your newsletter, sweepstakes are very efficient.
The user will provide you with the data that you request in the registration form in exchange for being entered into a sweepstake for an attractive prize. It's a highly used dynamic across the fashion world, particularly on Facebook, but also more and more in Instagram and even Twitter.
We like the sweepstakes that are carried out each week by the brand Gocco (Fashion for children and babies). They ask a question and raffle the prize of a look among all who answer correctly.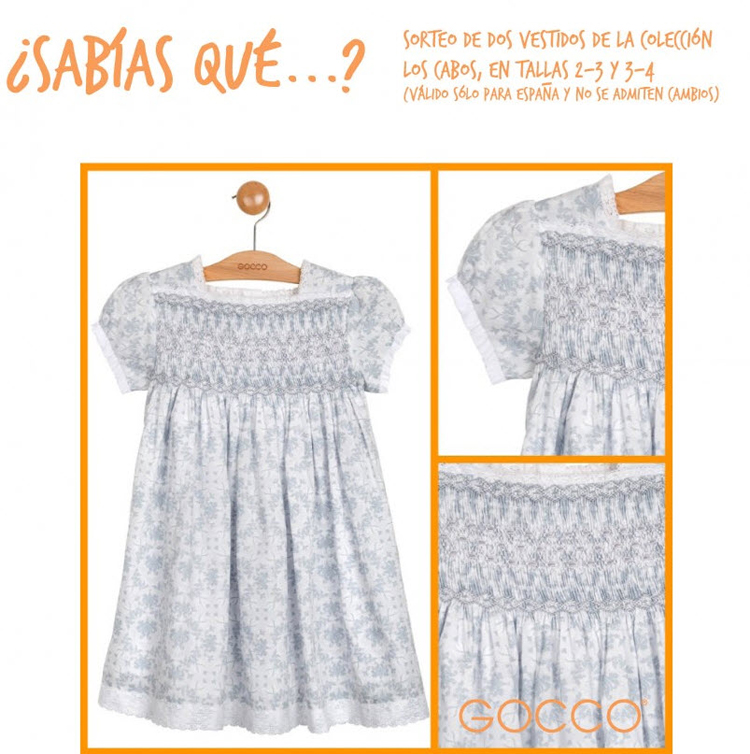 If you want to add some excitement to a sweepstake, use Instant Win. This way you're going to create entertainment for the users and even generate repeated traffic if you give users the chance to try their luck on more than one occasion, informing them if they have won as soon as they sign up.
If you have a special edition garment or collection, this could be the perfect mechanism to promote it: the Instant Win dynamic enables you to keep users hooked, visiting the promotion frequently to try their luck, thus increasing your options for presenting your fashion collection.
Using the same idea, Stradivarius developed a Valentine's Day campaign with the aim of promoting a t-shirt that the brand had designed especially for the occasion. A newsletter sent to their database of followers invited to participate in a Facebook promotion, in which they had 5 chances to enter and possibly win one of the t-shirts.
7. Promotions group
Why limit yourself to just one format? Opting for a Promotions Group provides the users with various alternatives, one of which will surely fit the likings of your followers.
You can carry out a combination of any of the proposals that we have given you in the previous points, or you can repeat one of them a number of times: for example, you could carry out various sweepstakes offering a piece from your new collection in each one of them.
Finally, here are some tips:

It's important that you know how to motivate your followers, not only so they participate, but also so they share your promotions, helping you to reach more people.
Attract and encourage them with messages sent across the social networks. If you think it's necessary, use traditional channels too; the POS display could be very useful in appealing to customers visiting your store.
Don't forget that a campaign will be far more effective if it has been well-designed visually. Dedicate as much time as you need to choose/design the image to match the message that you want to transmit – the one that will make your campaign viral.
Carefully choose the prize that you are going to award the winner or winners. However, in promotions that are really fun for users, or that provide some added value, the prize will not seem as important.
Are you ready to start setting up your promotion? Begin here. Would you like more summer ideas? Visit our Summer Promotions microsite now!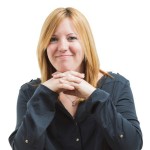 Marian Jubany
Customer care Easypromos' team