Posted in: EventsLast update: 15/12/15
The undeniable importance of Veterans Day can be honored by making our young children learn about it. Multiple Choice Questions are always preferable because they not only improve extracurricular learning but also help students with clearing out misconceptions.
Online apps like Easypromos App have made it quite easier to create a contest, quiz or MCQ test. Here are 11 reasons to create MCQ test on Veterans Day and techniques to use an online app for more functional and easier contest creation.

1. Historical Importance
Remembrance Day and Armistice Day are also celebrated on 11 November while America celebrates Veterans Day. The day is important to honor its historical importance and remember the day which marked the end of World War 1. With auto-complete list, sort options, closed answer buttons and a lot of other features, combining different types of questions with Easypromos App has never been this much easier.
2. Patriotic Importance
It is important to support your military forces for uniting a nation. A Multiple Choice Questions test will help strengthen patriotic vein among young blood. Easypromos App contain customization options to add military colors and pictures in the test.
3. Promoting Collective Learning Culture
According to psychologists, combine study improves competition and children learn more together. MCQ test on Veterans Day will help promote collective learning culture out of the school as well.
4. Homeschool Fun
It is tough to make kids study at home. Mothers can establish homeschool culture at home by organizing an MCQ test. Kids will learn more if parents also take part in the test.
5. Online Contest
Institutes which arrange online contests can create an online MCQ quiz on Veterans Day.
6. Brand Promotion
Associate your brand with Veterans Day, organize a competition, choose the winners and give brand promoting gifts to all participants like key chains, pens, notebooks and mugs.
7.  Understanding the Difference between Veterans and Memorial Day
Many students get confused between Veterans Day and Memorial Day. Veterans Day is celebrated to honor all the military servicemen whereas Memorial Day is celebrated to honor the soldiers who gave their lives. Creating an MCQ test will help students learn the difference between the two.
8.  Learning the Spellings
Apart from Spelling Bee test, Veterans Day MCQ test is also a good way to make kids learn important spellings. For example, many people spell Veterans Day with an apostrophe i.e. Veteran's Day. According to American government, Veterans Day is an attributive case and not a possessive case.
9. Learning Slogans
The slogan of Veterans Day is 'Honoring All Who Served'. An MCQ test will help people learn all slogans like that of Memorial Day, Remembrance Day and other days.
10. Promoting Educational Cause
If you are already supporting an educational cause then your brand can earn more value by organizing a National Learning MCQ Quiz on Veterans Day.
11. Corporate Responsibility
Corporations can add worth to their policy of corporate responsibility with an MCQ test on Veterans Day. It will help them earn value for the brand by making young children learn more about their national values.
Easypromos App also provides transparent system of choosing the winners and complimenting them with gifts. You can also reward the participants with discount coupons and American flags.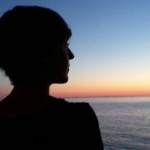 Alexandra Cantos
Journalist and communication freelance
Digital marketing and Cultural communication skills
Alex is an Easypromos' Blog contributor