Posted in: EventsLast update: 30/08/21
There are thousands of festivals worldwide each year. In the US alone, 32 million people attended a music festival in 2018. Want a slice of that pie? Here's our guide to getting attention for your own music festival.
Or wait… You know what. Any type of festival. Roll up, roll up! Like at all the best events, everyone's welcome here.

Music, books, film, drinks, food, cons… if you're organizing an event which brings a big, diverse bunch of people into one place, then this is the blogpost for you. Because most festival organizers lie awake at night worrying about the same set of challenges:
Well, we've got the answers. Scroll on down for ideas and examples, or just click the links to jump to the section you need.
1. Keep costs down
There's a reason why marketers love social media: it's cheap. Or at least, it used to be. These days, it can be hard to get much traction unless you can pay for targeted ads.
So whether or not you do fork out for social ads, you need a way to make a bigger impact with your posts. That's where giveaways come in.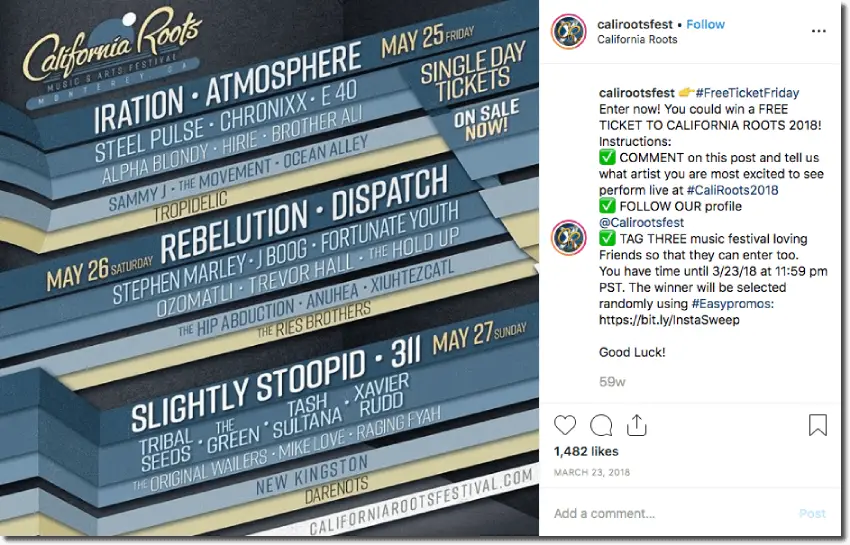 We consistently see higher engagement and lower cost-per-click when brands run giveaways on Instagram, Twitter, Facebook, and YouTube.
All you have to do is share a question and a prize. In other words, give your followers a task (answering in the comments) – and an incentive to complete it.
Looking for lightning-fast solutions? Run a last-minute ticket giveaway on Facebook or Instagram with our free instant templates.
2. Build an audience which keeps coming back
Anyone can run an event – once.
But creating a festival which becomes an annual tradition takes a lot more hard work, luck, and organization.
Think of it this way: is it easier to find several thousand new visitors each year, or persuade the same crowd to comeback? Festival regulars are the backbone of your ticket sales.
So how can you build up that kind of audience? Well, the first step is staying in touch. You'll need a way to collect contact details and GDPR-compliant consent for your mailing lists and communications.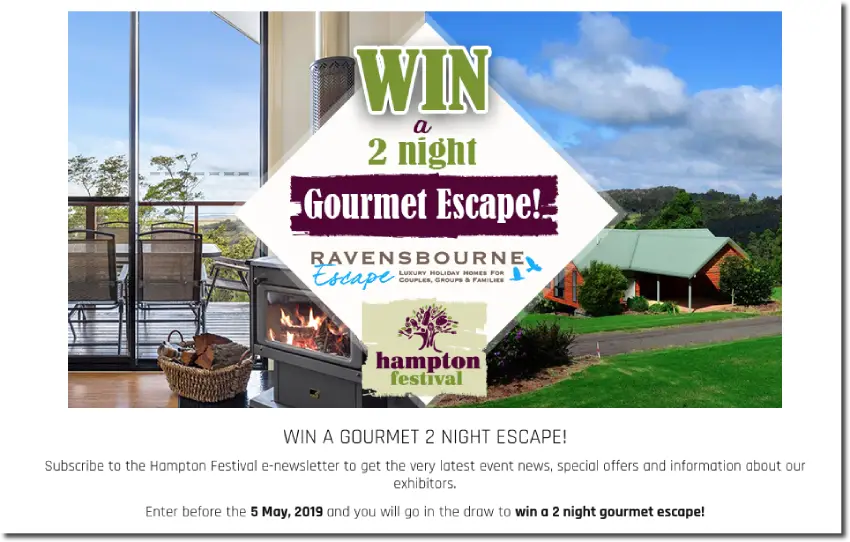 Once again, the trick is to offer an incentive. Like in this example, below.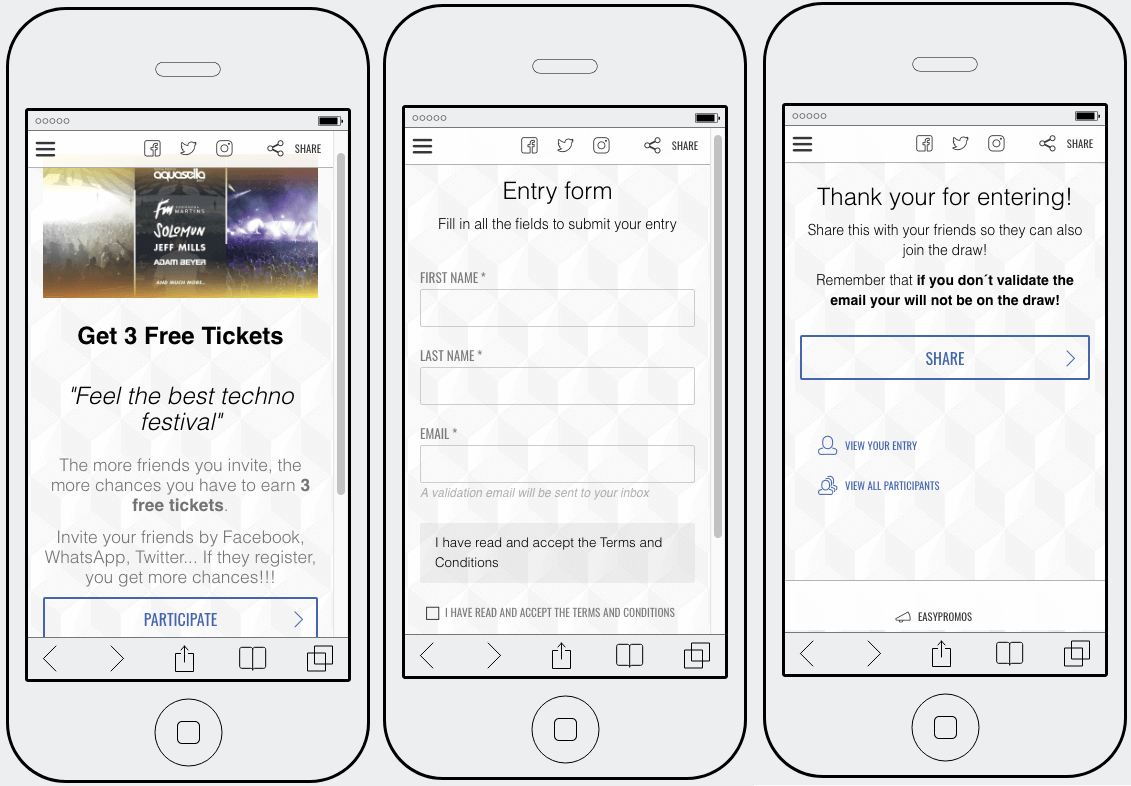 Giving away 3 free tickets is a small price to pay in exchange for thousands of names, email addresses, and enthusiastic subscribers.
3. Raise your festival's profile and interactions on social media
If you want your festival or event to go viral, you're looking at 2 key metrics:
People using your brand name
People sharing their live experience of the event
In other words, you're not only looking for an improvement in brand awareness, but also brand image. Never forget the Fyre Festival: it was name-checked millions of times online, but we can't say that many of those mentions were positive.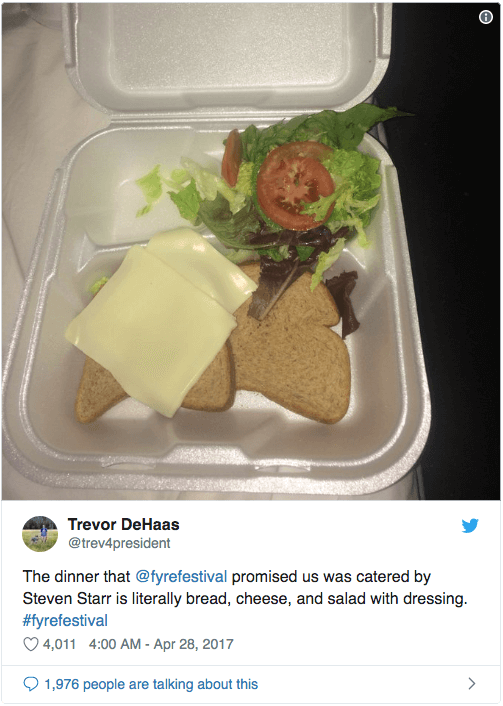 Even though these two goals are distinct, you can achieve them in combination. Encourage people to post about the festival and tag you as much as possible:
create a custom hashtag and use it on all your publicity materials
set up photo opportunities with cute locations for Instagram, or event photo booths
run a mention + hashtag contest to incentivize posts
encourage high-profile acts, vendors, and attendees to post and tag you
broadcast posts about the event on screens which update in real time
have a team ready to monitor posts and respond to feedback – good and bad
4. Connect with vendors and talent
Festival organizers, vendors, acts and other talent have what you might call a symbiotic relationship.
The festival benefits by offering more entertainment and services – while vendors and acts benefit from meeting a new audience.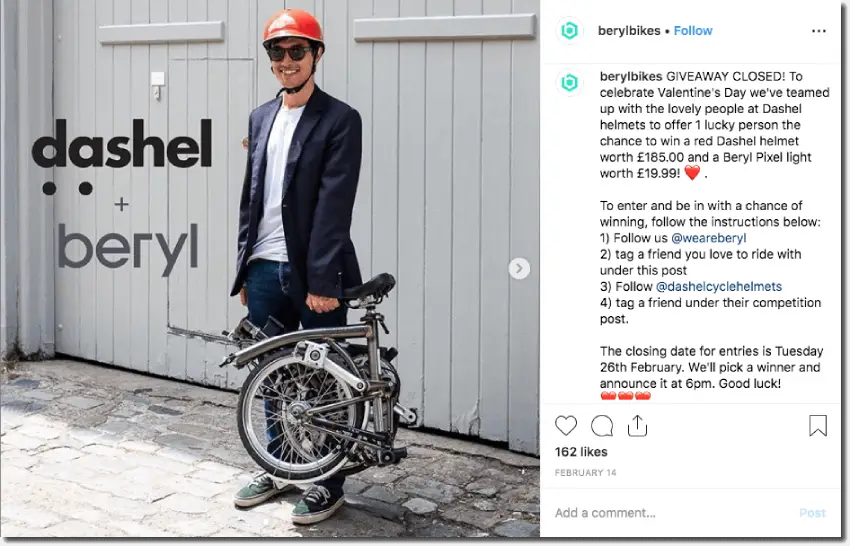 So it makes perfect sense that this symbiosis applies to your marketing strategy, too. You can use social media to pool your audiences and mutually raise brand awareness online.
But how? You have a couple of options.
The easiest method is to run a brand collaboration. Set up a giveaway in association with event vendors or talent. You'll be able to offer more prizes, spread any advertizing costs, and make contact with each other's audiences. Just make sure you use a secure giveaway partnership tool so that both brands are protected.
If you want to boost several brands at once, then another great option is a Pick Your Favorite contest. Offer your followers a range of products or artists, and ask them to vote for the one they like best.
Then you can hand out customized prizes, based on how people voted. And the brands you've featured will be delighted with the publicity boost – whether or not they earned the most votes.
5. What makes this event different from other festivals?
Every festival has something delightful and unique to offer. The problem is, there's a lot of competition out there… and it's easy to get lost in the crowd.
So you need to focus on what makes you special. Hammer the message home on social media, in email newsletters, on flyers and billboards. Yell it through a megaphone if you have to!
And if you feel like your message (or voice) is getting a little tired? Well, it's time to add something new to talk about.
Surprisingly, many festivals are still very low-tech. They're aware of the power of mobile connectivity and smartphones, but they're content to leave innovation to others.
If you want to do better, try some of these ideas on for size:
run live, interactive surveys about the festival experience, using QR codes
create AR filters and virtual photo booths, so that users always have your branding in their pocket
build a location-sensitive festival app to offer insider deals, tip-offs, and secret gigs
We'd add more to the list… but we want to see what you come up with on your own! If you have festival promotion plans and you'd like to know more about how Easypromos can help, just start a chat with our lovely support team.

Publication date: 2016-02-09