Posted in: InterviewsLast update: 27/08/21
Jeremy Stern is the founder and Managing Director of PromoVeritas. In his previous role as European Promotions Director of Coca-Cola, he saw a gap between the brilliant ideas of creative agencies and their clients who wanted to follow the rules and regulations for promotions. Hiring a lawyer was expensive and few had the necessary knowledge. As a result, many promotions were run casually and with limited respect for the laws. Whilst many others were busy setting up creative agencies, and frequently shutting them due to competition, PromoVeritas chose to operate in a niche and has grown and prospered. It now operates globally, has over 200 active clients and runs over 1500 campaigns a year.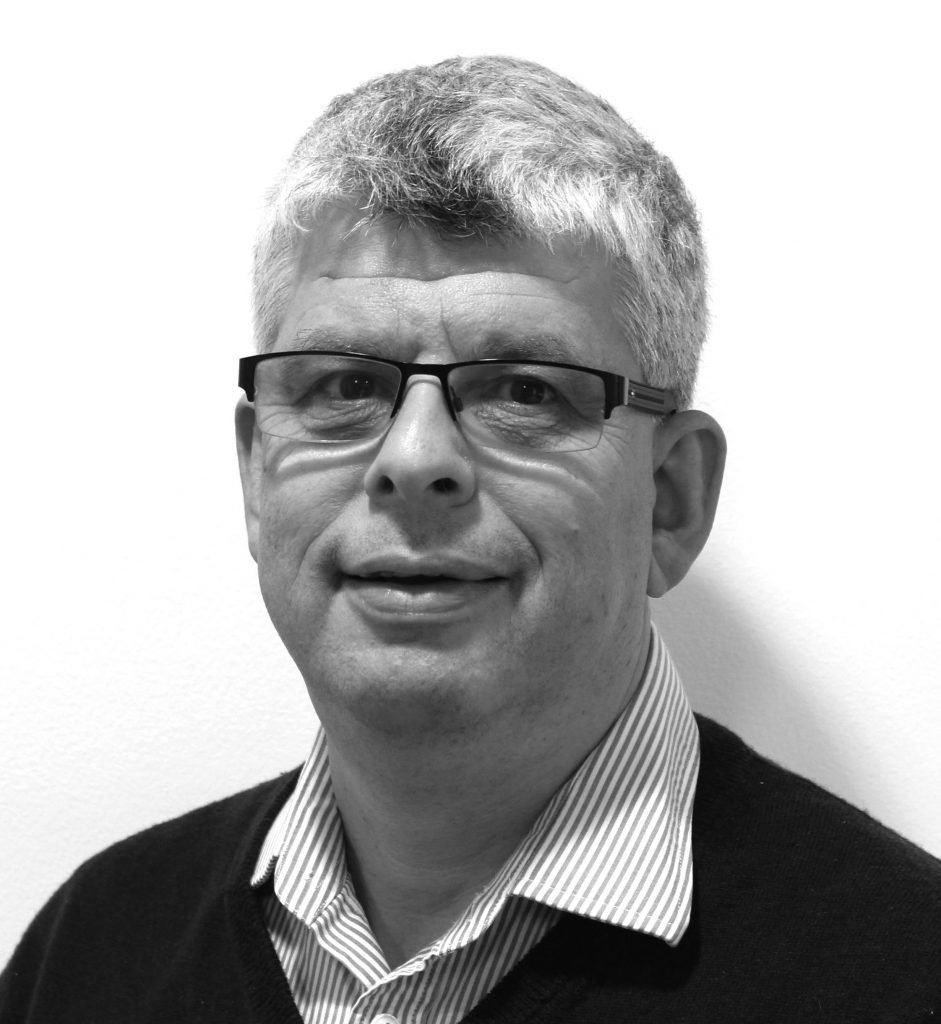 1. PromoVeritas is now Europe's leading Marketing Compliance and Independent Verification Service but what do they do?
Legal advice on promotions for virtually any country, via an international network of legal experts; Drafting and revision of terms and conditions; Conduct prize draws fairly and independently; Judge competitions; Handle Winner management and prize distribution; And broadcast verification – checking that all is fair with TV and online voting.
2. Explain PromoVeritas' slogan – Secure In The Knowledge. Why did you choose that slogan?
This year, 2017, we reviewed our brand and updated our logo and positioning – our slogan is now "Secure in the knowledge" to reflect the amount of information and insight that we have built about the laws and techniques for promotions around the world over the past 15 years. However, using this knowledge we seek to help promoters to sleep at night (our previous slogan), knowing that even their most creative of ideas will be implemented fairly and legally.
Poor or incomplete terms in digital promotions can lead to legal, financial and reputational damage
3. How important is it to have the terms and conditions of a promotion in order and how do you combine creativity with the legal aspects?
Terms and Conditions are unsung heroes, they are the backbone of a promotion. Poor or incomplete terms in digital promotions can lead to legal, financial and reputational damage. There should be no ambiguity in details such as entry restrictions, the closing date and the prizes on offer, and there should be protection built in against multiple entries and cheating. Despite their importance, Terms are often left to the very end and rushed through the system, and many have gaps or mistakes, exposing the brand to risk. The PromoVeritas In-house Legal team create Terms and Conditions that cover all relevant legal aspects, whilst still reflecting the spirit of the brand. It is an art, and one that we perform daily for all types of promoters, from large to small, UK to Ukrainian!
4. Tell me about the people at PromoVeritas? Is it difficult to find suitable candidates?
At PromoVeritas we have a unique combination of skills: Legal, marketing, project management and risk control. It can be challenging finding people who fit our needs, from a capability and a cultural point of view, and because no one else does what we do. But when we find them, it is very satisfying to see the contribution that they can make to a client and his projects. We have regular training to keep the team up to date with the latest trends and particularly for the Legal Team, any new legislation or rulings from regulatory authorities in order that our clients can be secure in their knowledge.
5. With your many years of experience within sales promotions for different brands, what impact do you think the increase in the use of social media will have on your business?
PromoVeritas welcome change and innovation of any kind. The work that we do now has changed so much since we started and our range of services and skills is now ten times greater. Social Media can appear to deliver huge audiences rapidly and at relatively low cost, and we have all the tools necessary to support promotions on Facebook, Instagram or Twitter. But there are also many flaws and risks. Voting promotions can be hit by fake votes, competitions can suffer from rude or insulting entries, entries can come from virtually any country, and age verification can be difficult to achieve. Plus, the rules for the social networks are constantly changing. So, whilst we support social media campaigns, and we have run thousands in the past few years, we always try to make sure that the client is realistic about what it might achieve and what the risks are.
6. To what extend do you get involved in the planning of a promotion?
At PromoVeritas we know our place. We are experts in our field and leave other areas to other agencies or for clients to sort out. We do not usually get involved in the strategy behind a promotion or the main creative idea. We just make it happen – legally and fairly. We are not directly involved with valuing the size of the market.
But what we do is seek to expand the horizons of clients, open their eyes to the possibility of running their campaigns across borders, in multiple countries or even globally. This enhances brand values and reduces costs. Since the news that the UK will be leaving the EU we have helped clients who were confused about where they stand in terms of UK or EU legislation.
What makes the CAP Code so special is that is a practical code, written by those with a knowledge of how marketing and promotions really work
7. The CAP code in the UK; What makes it special compared to other countries' laws? Is there a general line in the international rules and regulations? Some countries that stand out?
The CAP Code is the rule book of the UK's Advertising Standards Authority and provides the regulatory framework for the whole of the UK Marketing industry. But the code also incorporates all the relevant laws, and as many of them have come out of the EU, there is a lot of overlap of the CAP Code with similar codes across Europe. What makes the CAP Code so special is that is a practical code, written by those with a knowledge of how marketing and promotions really work – and we are proud to be part of the process that ensures compliance with what is a good and sensible set of rules that work for the promoter and the consumer.
Despite being in the EU, some countries still manage to have their own versions of the general rules, so Italy requires registration and fees for the running of any type of promotion, Sweden bans direct prize draws, even if free to enter, there has to be some skill involved, and so on. Life can certainly be confusing, but we have become experts at navigating our way through the mass of rules and creating a simple route map for our clients allowing them to run consistent, creative promotions across many countries.
8. Which countries do you cover? Why should companies choose you and not find a local lawyer on their own?
PromoVeritas have run promotions in over 70 countries and we are expanding further every month. Some of the far-flung places we have worked include Saudi Arabia, Costa Rica and Fiji. Even if you can find a decent lawyer in one of these countries, chances are they have no experience of marketing law and the complicated administration that often goes together with running promotions. That is why we have searched hard to create a near global network of legal experts, that we coordinate from our London office. So, whether you want to run a promotion just in Russia, or across the whole of the EU or Latin America, just ask and we will help you out.
9. Describe some of your Company's biggest achievements and why they are just that?
Back in 2012 off the back of our success running their London Olympics promotional campaign, Cadbury hired PromoVeritas to take on a new project for their much-loved Cadbury Creme Egg brand. Our task was to create and then randomly distribute (i.e. hide) 100 'gooless' eggs that instead contained a golden ticket awarding the finder a prize of either £100 or £1000. This is our fifth year of running essentially the same campaign idea – it obviously works – and we are now up to over 1,000 eggs a year.
10. What qualities do you see in Easypromos and why did you enter this agreement?
We are also proud of our link with Easypromos. You provide an easy way for brands of all shapes and sizes to run promotions, but many will not be aware of the rules and regulations. We are passionate about ensuring promotions are run fairly and compliantly – we know that if people do not do so, there will be increasing pressure on Governments to bring in new even tougher laws, which none of us will want. That is why we are happy that Easypromos is recommending our services to all those using its UK based services as the quick and easy way to get a set of friendly Terms & Conditions produced or a competition judged. We share the same values of integrity, collaboration and agility. Most of all Easypromos share our spirit and passion for making promotions safe and fair to enter.
11. What's your goal for the future?
Our goal is to become known as knowledge leaders and global experts in promotional compliance. This together with our deep understanding of promotional techniques and our can-do attitude will mean that we deliver the most innovative and safe promotions – whether digital or offline – no matter where in the world they are run.
Publication date: 2017-04-26