Posted in: Applications for FacebookLast update: 02/07/20
A brand's Facebook page requires constant generation of interesting content to foster engagement and communicate effectively with followers and customers.

For brands, one of the primary goals by maintaining a Facebook page is to create an online community where they can communicate with their customers, followers and fans. But, to encourage this community to stay interested and active – and to boost engagement – it's important to be continually generating interesting content, one of the options is to gamify your Facebook page.
So what qualifies as interesting content?
The first way to answer this question is to analyze your Facebook page community to get to know your followers' tastes and preferences. Content marketing gurus such as Joe Pulizzi can also give you some tips on how to share content on social media. Pulizzi recommends the 4-1-1 sharing system, in which for every six pieces of content shared on social media one is original content created by the brand; one is sales-related content; and four contain content from your influencer target that is relevant to your audience.
Generate actions directly in the updates of the brand's Facebook Page via videos, gifs, surveys and games such as riddles or challenges
By using this content combination, you are looking to stimulate interest and interaction from your community. Entertainment content usually generates this. For this reason, it's important to provide fun dynamics in your content mix. One option is to use external apps such as contests, sweepstakes and games to provide these experiences and link them to your page. Another option is to generate the actions directly in the brand's Facebook page updates via videos, gifs, surveys and games such as riddles and challenges.
The possibilities provided by gifs
Animated gifs are being used more and more by brands to generate fun, appealing content for their community. If you add a game-playing component to the gif – like a sweepstakes between all those who capture a specific image of the action – you can boost fan interaction. For example, you could post an animated gif showing several products and ask participants to capture the moment when it turns red.
Boosting video views
Another option is to post a video and challenge your followers to find the correct answer within. In this way, you can boost the views of the content you generate and make it fun for the community. If you add a prize to this dynamic you will incentivize participation even more. For this reason, the winning option will always be to combine a gamification action with a sweepstakes or contest.
Spot the difference
We've all enjoyed playing those games where you have to spot the difference between two photos or drawings. Another successful way of generating engagement is to adapt this game to Facebook. There are many versions of this game, and some are more complex than others. You could post an image and ask participants to search for an element that doesn't fit, or you could post two images and ask fans to find the differences between them. It's an effective action for retaining your visitors' attention and generating loyalty with your audience, although it's important to define the dynamic carefully, especially if it's related to the prize.
The winning option is always to combine a gamification action with a sweepstakes or contest
In all three cases, it's important to define the action clearly: will participants be awarded with a prize? How will the prizes be distributed? To help you make these decisions, we recommend that you read more about the different dynamics for carrying out games and sweepstakes in Facebook. You should also be familiar with Facebook's promotion guidelines and the gaming legislation in the country where you intend to run the promotion.
These resources are very important in helping brands maintain a strong relationship with their community, and they are generally used on a regular basis. It's good practice to accustom your online followers to seeing sweepstakes, promotions or games on a specific day of the week or month. In this way, you can ensure that your followers remain loyal and keep coming back to your Facebook page. For many people, Facebook has become the place to go for dynamic, up-to-date content on brands, products and companies.
Are you ready to gamify your Facebook page? Get started now by creating your account. Remember, for only $29 per month, you can run unlimited sweepstakes.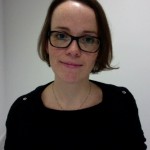 Randi Jensen
International Business Developer in Easypromos
Publication date: 2017-11-20