Posted in: Digital marketingLast update: 09/05/18
Are you organizing an event? Are you looking for ideas to increase participation? An online contest is the perfect way of giving greater visibility to your event and attracting potential attendees. In this post we are going to explain why using contest tools in your events can be a great idea.

Corporate events
So, what is a corporate event? It could be a convention, conference, forum, seminar or trade show. One characteristic shared by all of these is that they take place live and in-person (although they can also be streamed online to reach a wider audience).
Events of this type are usually organized by companies to further a series of business interests (improve networking, find business partners, etc.) or commercial interests (promote a specific product or service, boost sales, etc.).
The true value of a corporate event – whichever type it may be – resides in the fact that it's a great communication tool for generating direct, personal and efficient feedback between the various stakeholders involved: industry colleagues, potential clients, current clients, providers, partners, potential partners, and more.
The organization of such events is one of the basic pillars on which to support a branding strategy (improving the brand's value and boosting its image). The advantages are evident: giving attendees a unique, memorable experience; increasing brand notoriety; achieving personal, direct communication; or creating a community of users and/or professionals.
Online contests: the perfect way of attracting the attention of attendees
These days, all marketing actions – online and offline – suffer from one important handicap: competition is intense. It can be difficult to promote and attract people's attention to an event.
Bringing an element of originality to your event isn't just desirable, it is now essential if you want to avoid the event being a damp squib. It is the only way to attract the attention of attendees and to ensure that they don't forget all about you once the event is over.
Another problem is that more businesses and brands are becoming aware of the need for originality and are constantly striving to out-do each other. This is making it harder to find new ways of surprising the audience.
Fortunately, as we indicated at the start of this post, there is an easy-to-implement and highly effective way of attracting the public's interest to an event: organizing an online contest.
Below, we are going to give you some tips on how to organize contests and sweepstakes linked to events with the support of the social networks.
Online contests, events and social networks
These days it would be impossible to promote an event without using social networks. Free platforms such as Twitter, Facebook or Instagram make it very easy to provide accessible information about an event, boost visibility and communicate with your audience. All this can be done in real time, during, before and even after the event itself.
Taking advantage of the fact that the social networks are already closely linked to offline events, one possible strategy is to organize online contests via social media with the aim of generating interest in your corporate event.
Twitter
Twitter is the perfect platform for organizing contests and sweepstakes to attract users to your event. Such actions can help you achieve the following objectives:
Generating more traffic to the website of the event.
Giving greater visibility to your brand.
Attracting the attention of those attending the corporate event.
Loyalizing attendees and keeping them closely linked to your brand or company.
In order to maximize the success of a campaign of this type, and avoid generating a negative image of your brand, it's a good idea to follow these recommendations:
Prizes and gifts should be of an appropriate value and quality and related to your brand.
The legal bases or terms and conditions of the prizes and contests should be clear and simple.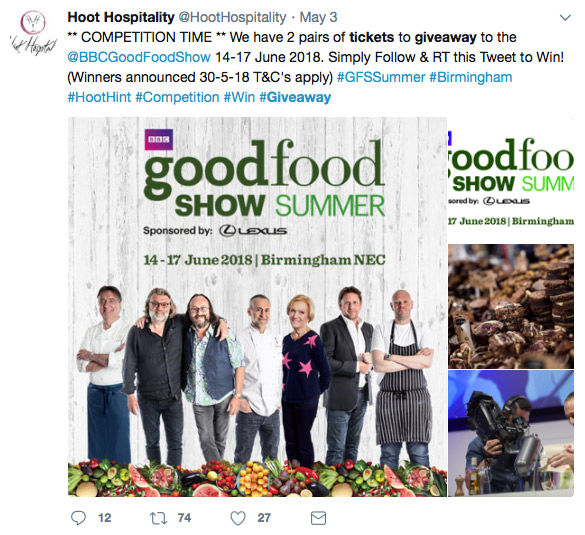 Facebook
It's very easy to set up small games and fun activities on Facebook that entertain users while testing their abilities to: capture gifs, find hidden images, invent clever phrases or witty comments, etc.
It's a good way of entertaining users and attracting their attention during the moments of down time that are so common to trade fairs, conventions and seminars, etc.
To guarantee the success of these strategies and motivate people to take part, reward the best entries with a valuable prize that is linked to your company or brand.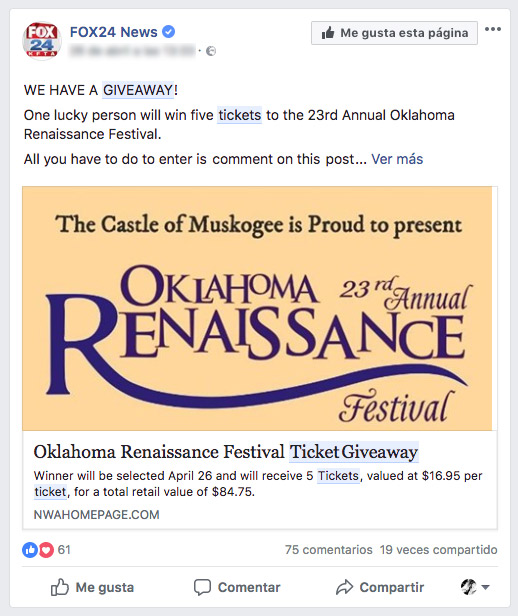 Instagram
Instagram is a social network with a great deal of potential. This is partly because its popularity among users continues to grow, and partly because it's such a visual and eye-catching environment. By using sweepstakes and contests it's very easy to boost interactions and quickly create an active community of users, as well as achieving better organic positions.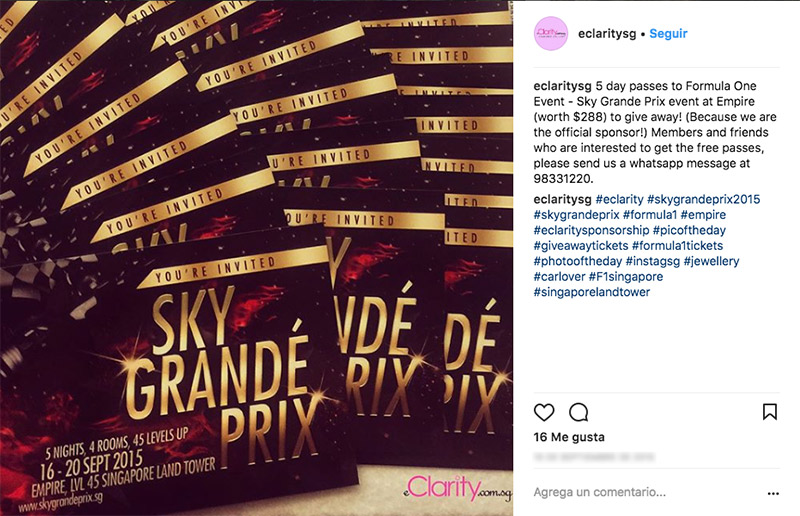 The three phases of event dynamization on social networks
The promotion of events on social networks is not merely limited to the promotion phase (before the event), it can also be carried out during the event and even after it has ended.
Promotion phase (before event start date)
In addition to generating information and content relating to the event, you can also launch actions such as running a sweepstakes for tickets, launching a contest, or offering free tickets or discounts to anyone who recruits attendees.
During the event
You can encourage attendees to interact on social media during the event by carrying out actions such as:
Organizing a photo, video or comments contest that attendees can take part in by using a hashtag created specifically for the event.
Organizing a popular vote. Ask attendees to vote for the best presentation or the most interesting product. The vote can be counted on the social network itself in real time.
After the event
Make active use of all the content generated, particularly the database containing participants' data, to keep up communication with them. Some of these contacts will already be customers, others will be potential customers. The important thing is to maintain a positive connection between your brand and event attendees to loyalize them and convert them into buyers of your products or services.
Inbound Marketing for events
Inbound Marketing is an online strategy that is highly appreciated by both professionals and users for the way it makes it possible to capture traffic and convert it into customers using friendly, non-intrusive techniques. Contrary to traditional marketing and advertising channels (outbound), with inbound marketing techniques the user doesn't feel pressured or bothered by disruptive advertising messages. Instead, the users themselves approach your brand or business, seeking valuable information or looking to solve a problem or meet a need with your products or services.
Inbound Marketing is also very useful for promoting corporate events and helping to achieve more personal interaction with the public during a series of phases:
Attraction. By using a number of techniques, such as organic search engine positioning (SEO), keyword search, choosing the right client profile, creating a blog with contents of interest and value to the user, and so on, it is possible to attract a great deal of traffic to the website or blog of your event during the first phase.
Conversion. Once you've managed to direct visits to your event website, the next step is to get some of them to register in the event, or at least to leave their information in the form (particularly their email address) so you can carry out a subsequent follow-up. It's about converting an anonymous audience into records in your database. To this end it's a good idea to use high-quality downloadable content or find some other way to encourage users to provide their data.
Education or maturation. This phase is especially effective in trying to convince the undecideds. In other words, users who've shown interest in your event but haven't yet signed up. Taking advantage of the fact that you have their email address you can send them a chain of personalized emails with information about the event: articles written by the speakers, videos of other editions, etc.
Closure and loyalty. This is the final stage, which takes place after the event. It involves sending attendees information about the event and about your sphere of activity to keep the relationship between attendees and your business alive.
How is Inbound Marketing connected to contests?
There is a growing link between Inbound Marketing strategies and online contests thanks to the advantages that such actions represent:
Sweepstakes and contests are very easy to implement, both on websites and social media.
They improve engagement with clients as they offer a direct and intimate experience.
They also serve to attract traffic to the website or blog of the event and to capture leads.
Direct #lead capture via #sweepstakes and #contests can involve a genuine interest in the product
Click To Tweet
Capturing leads via contests
Direct lead capture via sweepstakes and contests can involve a genuine interest in the product or services on offer. This goes beyond the contest or even the event in question. For this reason, it's worth working on this aspect.
Some ideas for obtaining leads
The key to successful lead generation campaigns involving sweepstakes or contests can be found in being original and adding new elements to traditional types of campaigns. Some examples of how to do this are:
Hashtag contests. These involve encouraging users to tweet or upload content they have generated themselves to the social networks. The idea is that the content is connected in some way to your company or brand. The best tweets can win prizes, but in order to qualify for the prize, participants must fill in a form with their information and become leads.
Photo contests. This type of contest is already a classic because its huge capacity to energize a community of users. One option is to encourage users to upload photos that are connected, whether directly or indirectly, to your brand. Winners can then be selected via a random sweepstakes or voting.
Campaigns with influencers. Another option is to combine a typical sweepstakes with the participation of an influencer whose values or image are reflective of your brand. For example, you could make the influencer the person who is personally in charge of delivering the prize.
A simple and effective method of gaining visibility and viralizing your event
Organizing contests linked to your event gives your event greater visibility, in some cases helping it go viral on social media. They also bring originality, improve and intensify the user's experience of the event, and make it more memorable afterwards.
Another advantage of these types of campaigns is that they can be launched on a number of different social networks and segmentation can then be carried out according to sweepstakes type and target audience.
Within the context of Inbound Marketing, it's possible to effectively link the following three elements: 1) inbound strategy 2) social networks and 3) contests and sweepstakes. In this way, you can gain advantages such as: greater brand notoriety, more traffic to your website, greater diffusion of contents and – most important of all – lead capture.
Lead generation can be achieved via well-planned campaigns involving photo contests or other types of contests in which users enter their information in a registration form in order to participate.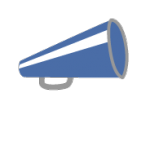 Easypromos Team
Content produced by Easypromos Marketing Team