Posted in: EventsLast update: 18/12/19
Back to School season is almost here – and so is the Back to School shopping rush. Parents and kids are stocking up on school supplies, stationery, backpacks, uniforms, laptops and more. Use social media giveaways to get attention and create fun Back to School promotions! We've got all the resources you need for a Back to School campaign on Facebook, Instagram, or Twitter.

Back to School is one of the highlights of the shopping calendar, especially for brands with a direct connection to school and students. So making your business stand out is key to success. Here are just a few of the marketing objectives you can achieve with a successful Back to School giveaway:
Raise brand recognition
Inform consumers about your products
Grow engagement on social media
Increase sales
Learn what your target audience likes
When you sit down to plan your Back to School giveaway, there are three things to bear in mind. Who are you targeting? What channel are you going to use? And what prize are you going to offer?
Whatever stage of the planning process you're at, we've collected all the tips and tricks you need to make your Back to School giveaway a viral success.
Resources for a Back to School giveaway on Facebook
It's as easy as A-B-C. Just follow these steps:
Open up your Facebook page and start composing a new post. Use the text below and edit it to match your giveaway. Don't forget to add emoji for extra impact!
---
✏️?? We're celebrating a Back to School GIVEAWAY! Win [DESCRIBE YOUR PRIZE HERE]
To take part, just COMMENT on this post, telling us [EXPLAIN WHAT TYPE OF COMMENT YOU WANT TO RECEIVE, eg "What are your goals for this school year?"]. You've got until [END DATE OF PROMOTION] at [END TIME OF PROMOTION] to participate.
Remember to follow our page if you want to hear who's won. Share this post with your friends so they can try their luck too!
Giveaway organized with #Easypromos: http://bit.ly/FBgiveaway Read the Terms & Conditions here: [LINK TO TERMS AND CONDITIONS]
---
Remember, social media posts always perform better when they include images. Click here to download free images and templates for your Facebook giveaway. Here's a sneak peek of the designs available…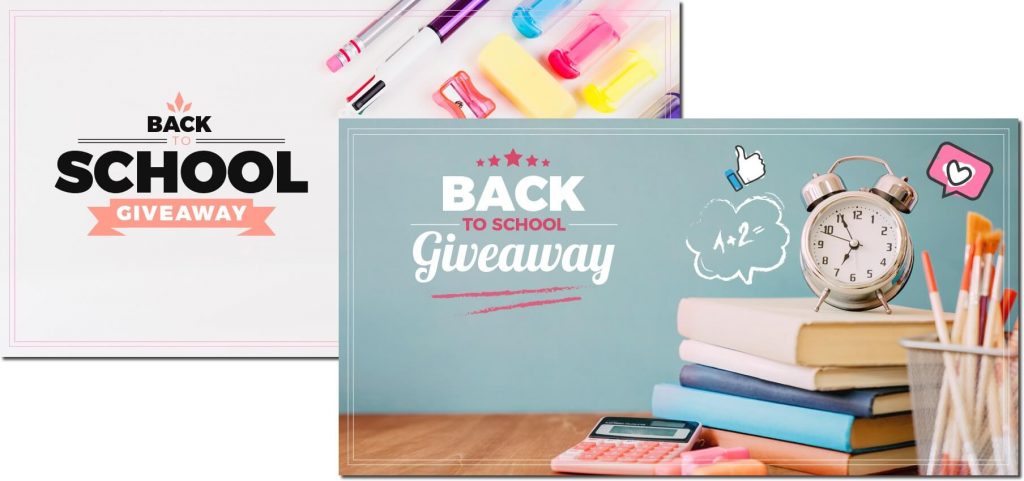 Now you just need to publish the post, and the giveaway can begin! If you want to reach a specific audience, or just get more attention for your giveaway, use Facebook Ads to give it a targeted boost.
Once the promotion deadline has passed, open your Easypromos account. Then you can select the winner randomly and award the prize. Follow this step-by-step tutorial.
Don't have terms and conditions to use in your giveaway? No problem! Click here to compose and host the legal details online – free with Easypromos.
Resources for a Back to School giveaway on Instagram
This is just as easy to set up as a Facebook giveaway. But you have even more ways to share the post and make your Back to School giveaway go viral!Start by creating a post on your Instagram profile.
Next, copy and paste the template below. If you need some inspiration, use the template below to get started.
---
? BACK TO SCHOOL GIVEAWAY! ? Want to win [DESCRIBE YOUR PRIZE]? Instructions:
✅ COMMENT on this post and tell us [QUESTION AND/OR HASHTAG].
✅ MENTION a friend so they can take part too.
You can FOLLOW our profile [@PAGE] to stay up to date with more news, products and giveaways.
We'll announce the lucky winner on [DATE], so stay tuned! ?
The winner will be chosen randomly with #Easypromos: http://bit.ly/IG_giveaway #giveaway #sweepstakes #BackToSchool #BackToSchoolGiveaway #BackToSchoolSweepstakes #BackToSchoolReady
➡ Terms and conditions link in bio. Good luck!
---
Add images to make your post stand out. Remember that the recommended size for Instagram posts is 1080 x 1080px, but it's 1080px by 1920px for Stories. Click here for ready-made image templates with optimized dimensions.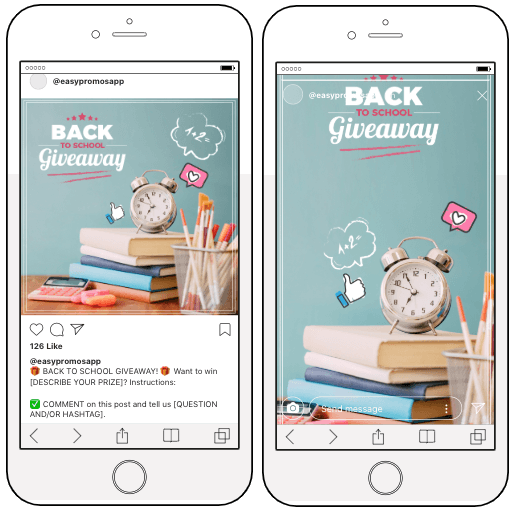 You can't collect comments from Stories, but you can use Stories to give the giveaway post a boost. Try adding a short text to direct traffic to the post on your profile:
---
Visit our profile [@MENTION PROFILE] for a chance to win [PRIZE]
---
When the promotion finishes, go to your Easypromos account to randomly select the winner. We walk you through that process here.
Resources for a Back to School giveaway on Twitter
You can run a Back to School giveaway with Twitter hashtags, replies or retweets, too. Just follow the simple steps below.
First, create a new Tweet on your Twitter profile. Remember that you have a lot less space to work with than on Facebook or Instagram, so you need to keep it snappy. Try this template as an example:
---
?#BACKTOSCHOOL #GIVEAWAY!?
Want to win [DESCRIBE YOUR PRIZE]?
✔️REPLY with [QUESTION AND/OR HASHTAG]
✔️FOLLOW us on Twitter
Competition open until [DATE]. Giveaway carried out with #Easypromos. T&Cs here: [LINK TO TERMS AND CONDITIONS]
---
Alternatively, you might prefer to share the terms and conditions in a reply to the main giveaway tweet.
Next, images to make your post stand out. Remember that the recommended size for Twitter posts is 1024 x 512px. Want templates? Click on the image to download, or follow these links.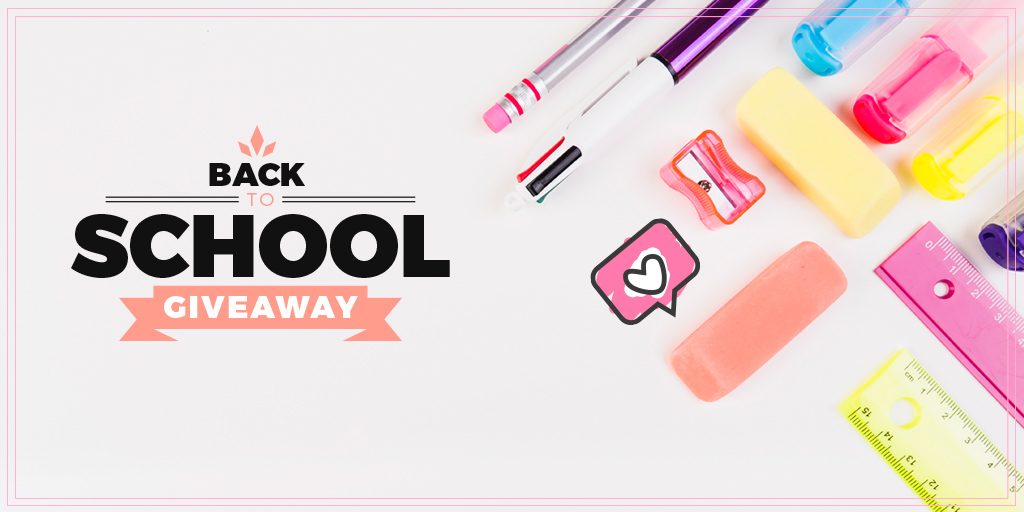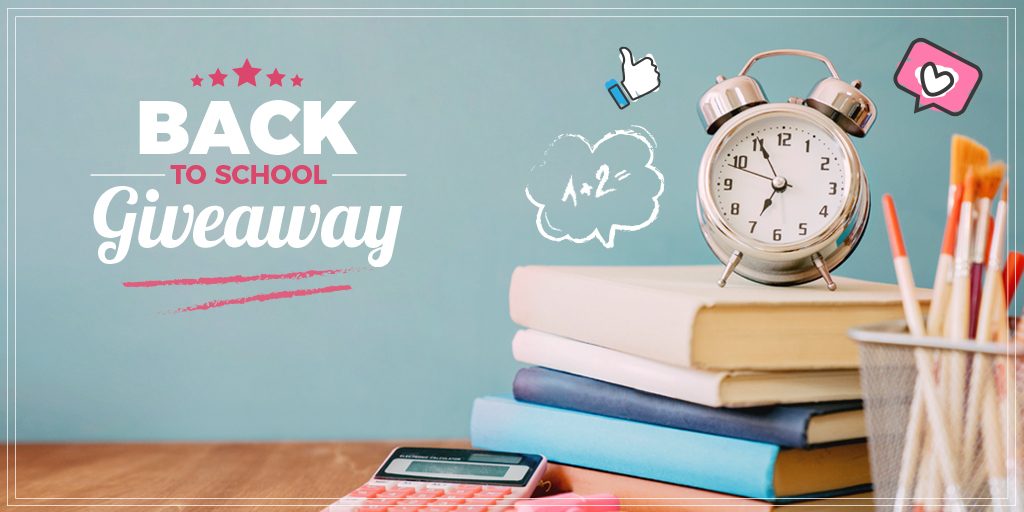 Once the promotion end date has passed, use your Easypromos account to pick a winner at random. Learn how to do that here.
You're all good to go. And remember, if you need a hand with your Back to School giveaway, we're always here to help.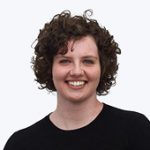 Corinna Keefe
Content marketer at Easypromos
Publication date: 2018-08-06