Posted in: Success casesLast update: 18/06/20
TravelUp travel agency and LATAM Airlines teamed up to promote flights with a fun mobile game. This is the story of their most successful promotion… ever. Watch the video to learn more!
The brands
TravelUp is an online travel agency which sells flights, accommodation and adventures all over the world. In 2018, it was featured in the Sunday Times Virgin Atlantic Fast Track 100 league table, as one of the fastest-growing businesses in the UK.
LATAM Airlines is the largest airline in Latin America. They often sell flights through TravelUp, and earlier this year, they decided to team up with the travel agency to promote their range of flights to Sao Paulo, Brazil.
The campaign
TravelUp and LATAM Airlines decided to give away 2 return flights to Sao Paulo. They would use the contest to advertize flights to Brazil, collect lead information, and register contact details from participants.
But – as well as the grand prize itself – they wanted to give people a reason to take part. They wanted a promotion that everyone would enjoy. They wanted something different.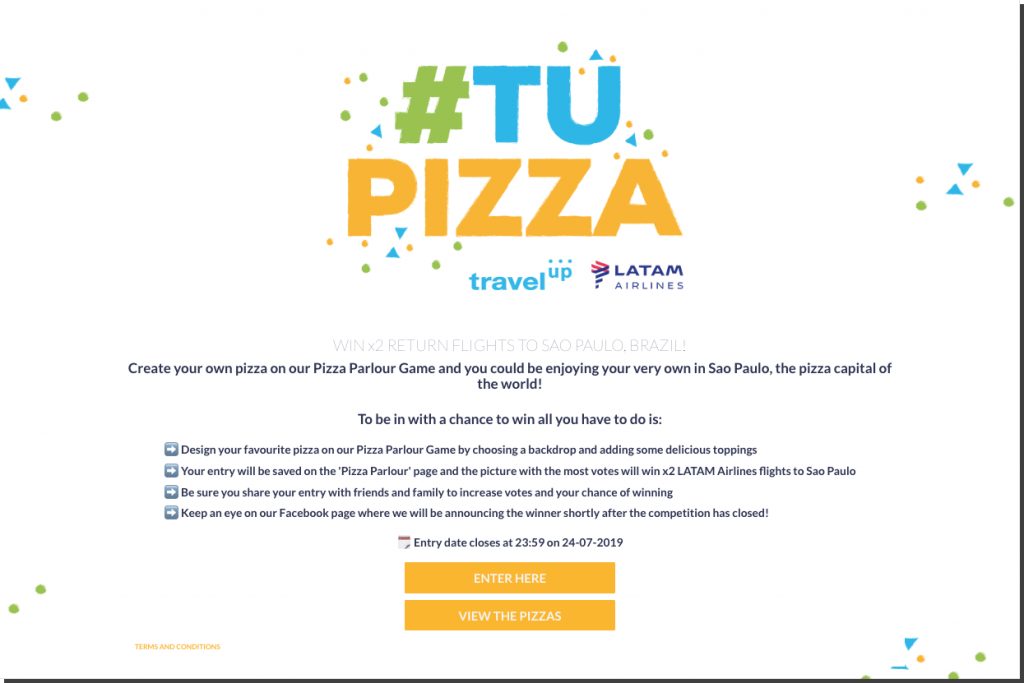 So they created #TuPizza, an interactive mobile game made with the Scenes app.
Why pizza? "Everyone in Sao Paulo eats pizza all the time, millions every week," explains Cleo Greaves, Senior Content and SEO Executive at TravelUp. "And so we thought, a lot of people here don't know that, so we're going to create a game where people can create their own pizza, like they do in Sao Paulo".
Through email and social media, TravelUp invited people to sign up and design their perfect pizza: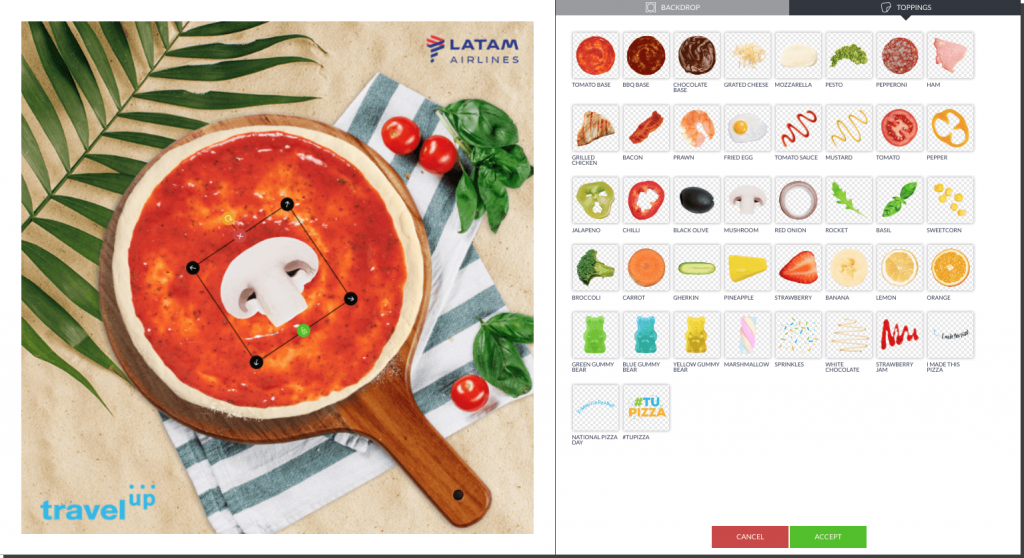 Hundreds of people joined the game and shared their creative designs, themed around Brazil, holidays, or simply using as many toppings as they could squeeze on to the pizza.
"It's easy, it's really fun, it's something that people can pick up and do in 5 minutes. Or if somebody wants to spend thirty minutes on a really detailed one, they can do that as well!" says Cleo.
Try the Scenes app for yourself with our free online demo!
The result
Almost 1000 people joined the contest to share their designs and contact information with TravelUp and LATAM Airlines. "A third of [participants] were email opt-ins," notes Emily, Senior Social Media Executive at TravelUp, "so they'll now receive our marketing emails." Overall, the contest gathered more than 17,000 page views.
Testimonial
Whenever we think of new campaigns and we're trying to get creative, the first place we will go to look to see if they do it is Easypromos… It does absolutely everything for us.
-Cleo Greaves-
Senior Content & SEO Executive at TravelUp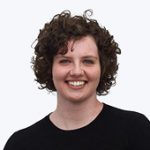 Corinna Keefe
Content marketer at Easypromos
Publication date: 2019-09-24