Posted in: Ideas for your websiteLast update: 19/04/22
Boxing Day sales and Boxing Day gifts are a proud tradition in the UK and other English-speaking countries. Here's how to get involved and boost Boxing Day sales with a social media giveaway!

Boxing Day is a traditional winter holiday in the United Kingdom and other English-speaking countries, on the day after Christmas. And it's become a major opportunity for brands to kick-start sales and show some love to their customers. In this article, we're looking into the history and meaning of Boxing Day… plus how to celebrate with a Boxing Day giveaway on Facebook, Twitter or Instagram.
What is Boxing Day?
Boxing Day is on 26th December – the day after Christmas Day. It's also sometimes called St. Stephen's Day. It's a national holiday in the UK.
Nobody is sure exactly when or how the tradition started. At first, it seems that St. Stephen's Day was an occasion for people to give money to people in need.
Later on, the holiday got its name from the tradition of "Christmas boxes". People would give boxes of gifts, treats or even money to essential workers such as post officers, cleaners and errand boys.
So what's the tradition in 2020? People spend the holiday with their families, opening gifts, going for walks and squeezing in a little shopping. It's also a day for traditional sports and games. Above all, 26th December is known as the start of the post-Christmas sales, with amazing deals and offers in shops.
Why Boxing Day matters to your business
As we've seen, Boxing Day includes 3 essential elements:
showing gratitude to essential workers.
starting the post-Christmas sales.
spending time with family.
That first point has never been important. In 2020, we've all learned to be grateful to the health workers, cleaners, post officers, parcel deliverers, and supermarket workers.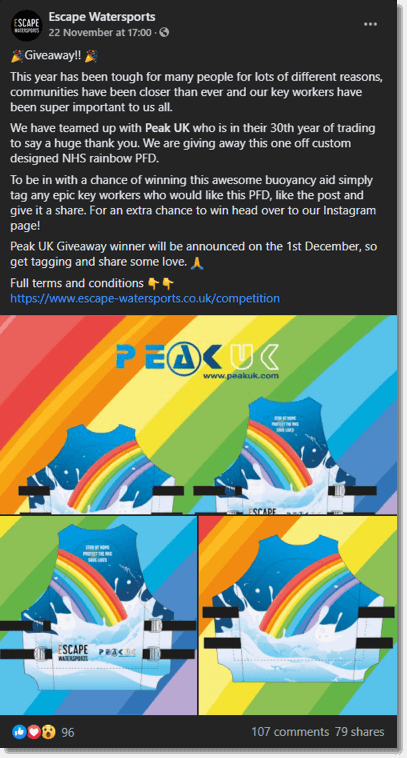 Secondly, this year has been tough for many businesses. If you want to increase the impact of the holiday season, then a Boxing Day giveaway will help you to keep up the momentum.
And finally, 26th December is a chance to show your brand purpose. If your brand is family-focused, run a Boxing Day giveaway that's focused on family. You could also showcase your commitment to local businesses or celebrate essential workers.
Let's look at some practical ideas for Boxing Day giveaways on social media!
Ideas for Boxing Day giveaways on social media
One way to reach customers on Boxing Day is with a traditional box of goodies to give away. You can put this together on your own, or team up with other brands to spread the cost and increase your reach.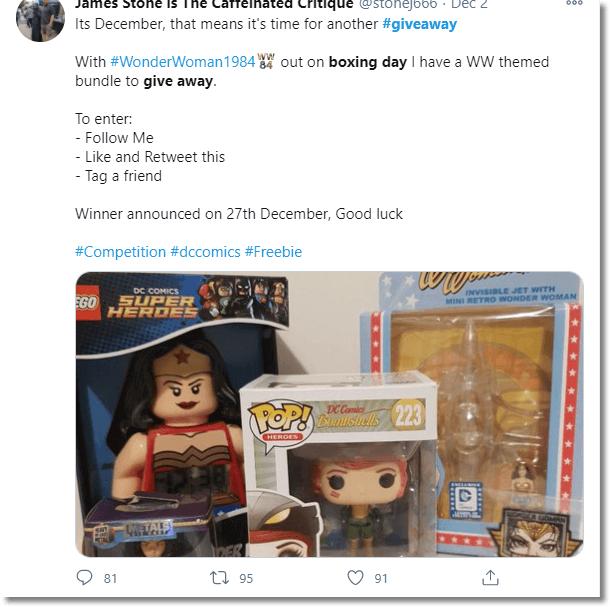 You can run a giveaway like this for anyone to join. All they have to do is comment on your post on Facebook, Instagram or Twitter – and our giveaway app will collect the comments and select a random winner.
If you want to keep up the tradition of gifts for essential workers, then you could run a giveaway focused on them. This is especially popular in 2020!
In this twist on a giveaway, you ask people to nominate essential workers who they think would enjoy the prize. You'll still get lots of reach, as people share and tag their friends. But you'll also show that your brand values frontline workers and wants to support them.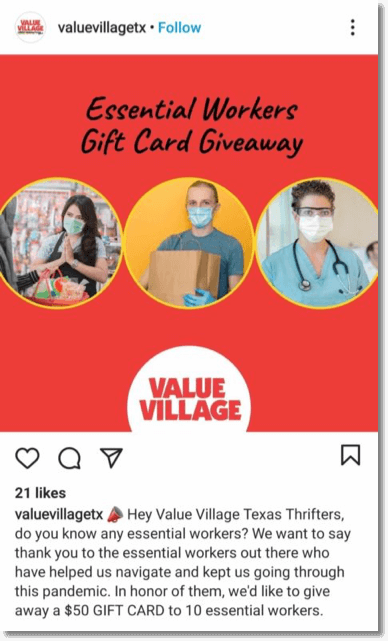 The giveaways we've suggested above are great if you want to build your community, demonstrate your brand purpose, and reach new followers.
But what if you just want to boost sales? Well, we've got some ideas for that too!
As we've seen, Boxing Day is traditionally the start of the winter sales. So you can get things started by offering a discount, free gift or giftcard for your store. Even if people don't win the reward, they'll have learned more about your products and offers.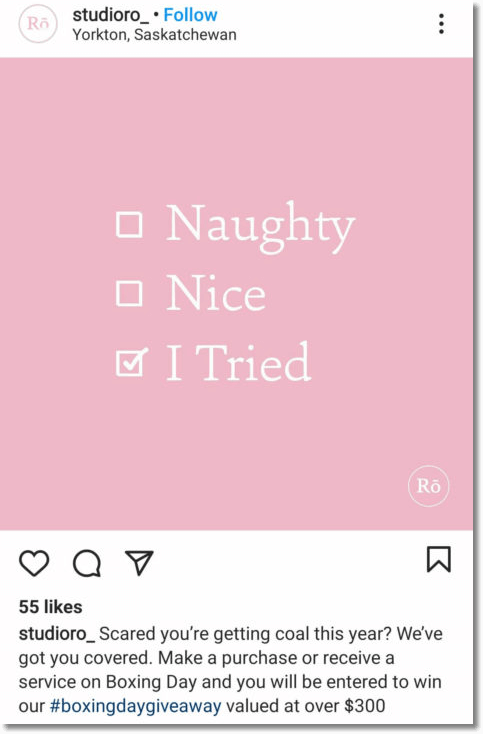 You can also create posts and videos about your Boxing Day sales. "Boxing Day haul" videos are very popular on Instagram Live. You could invite an influencer to take over your profile for the day – or run a competition for the best haul video!
Finally, here's one last suggestion if you have a large, active following online.
A photo contest on Instagram or Twitter will increase your reach, collect user-generated content, and help build up your community.
How? It's simple: you ask people to post photos or videos about your brand, using a special giveaway hashtag and tagging your profile in the post.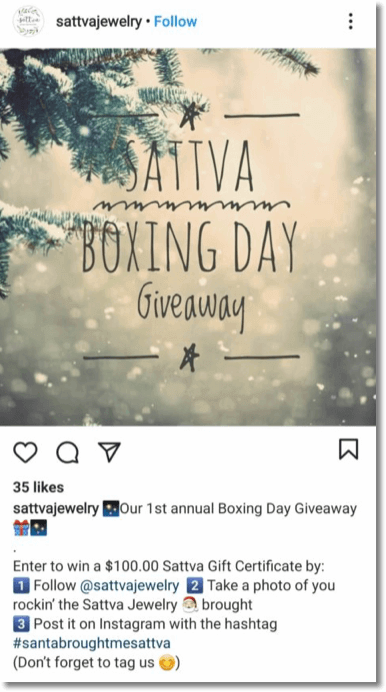 All the activity will mean that social network algorithms give your brand more exposure. And when you use a tool to collect the posts and pick a winner, you'll harvest all that fantastic user-generated content.
Ready to create your own Boxing Day giveaway and grow your sales? Chat live with our support team for help, tips, and advice!
Publication date: 2020-12-16