The client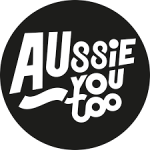 AUssieYouTOO is a company that dedicates to helping those that aspire to study and work in Australia. It especially aims at individuals looking to improve their English while studying or working, but also living the experience of a lifetime. AUssieYouTOO also coordinates the "YouTOOProject", which helps people looking to study and work in New Zealand and Canada.
The company launched in Australia in 2009. It was when a Spanish national Marta Caparrós decided to quit her job in Barcelona. She then packed her bags and traveled to Australia. 
Marta started blogging about her backpacking experience. Shortly after, her inbox was full of messages – from young people inspired by her adventures. They were asking for advice on stepping out of their comfort zone, and moving to Australia – just the way Marta did! 
And just like this, there was an opportunity to start up a new company. Marta founded AUssieYouTOO to help others travel across the ocean.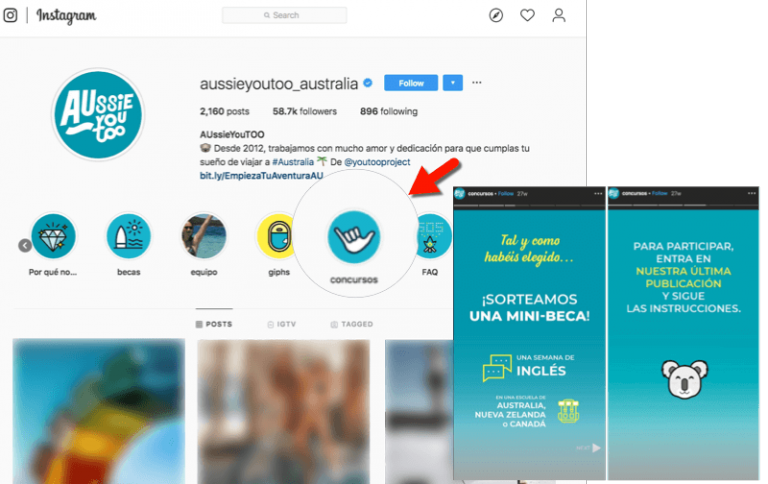 AUssieYouTOO and their social media channels

Social media were part of the AUssieYouTOO marketing strategy from the very beginning. That was the only way for Marta to disseminate the blog posts to her target audience – Spaniards.

Currently, the brand uses all the most popular social media networks (Instagram, YouTube, Facebook, Twitter, LinkedIn, and Whatsapp). Each network has a different tone of voice, therefore AUssieYouTOO adapts all messages. , It is important to increase social media engagement. "If you don't adapt your tone to each network, you aren't taking full advantage of all the tools and dissemination rate that these platforms offer." Says Maria Bru, marketing manager of AUssieYouTOO.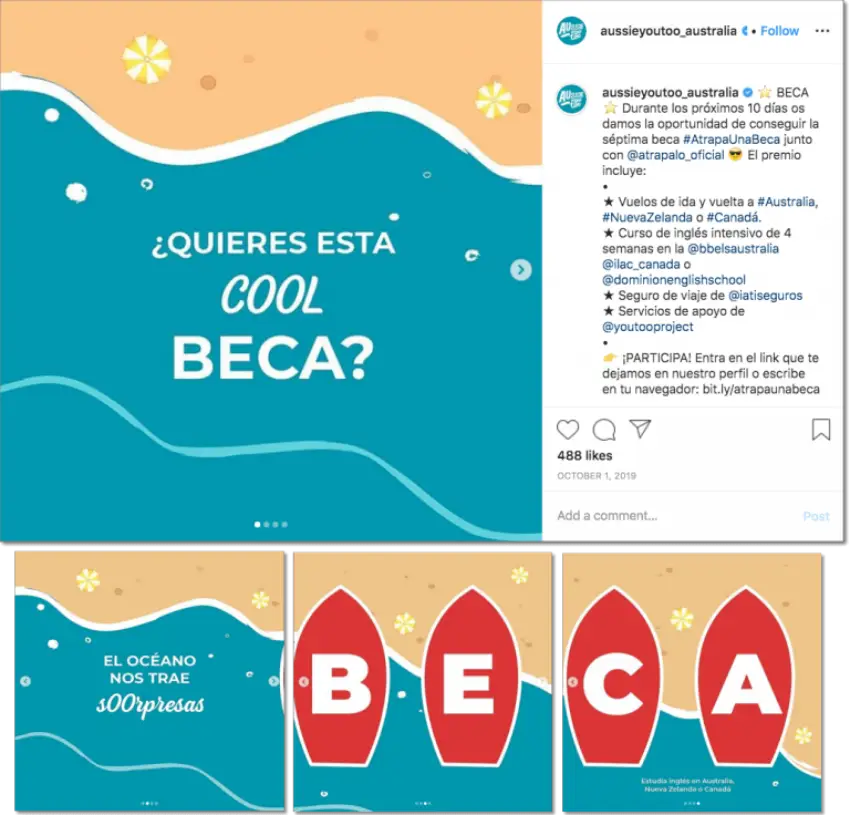 Objectives of the contests and promotions organized by AUssieYouTOO
AUssieYouTOO included digital promotions and contests in their marketing plan. They help them achieve the following objectives:
To promote the brand and services. – The brand wants to reach new audiences. Therefore collaborating with different brands is a great way to target new segments.
To increase social media followers and fans. – AUssieYouTOO wants to grow its number of followers. However, the brand is not looking for random followers. They want followers that are really interesting in moving to Australia.
To earn customer loyalty. – The brand wants to achieve it by awarding its followers with valuable awards. For example scholarships.
Writing Contest #AtrapaUnaBeca organized by AUssieYouTOO
The most successful and recognized campaign was the seventh edition of #AtrapaUnaBeca (#CatchAScholarship). It was a Writing Contest. The campaign was launched in 2019. AUssieYouTOO collaborated the seventh year in a row with another brand – Atrápalo.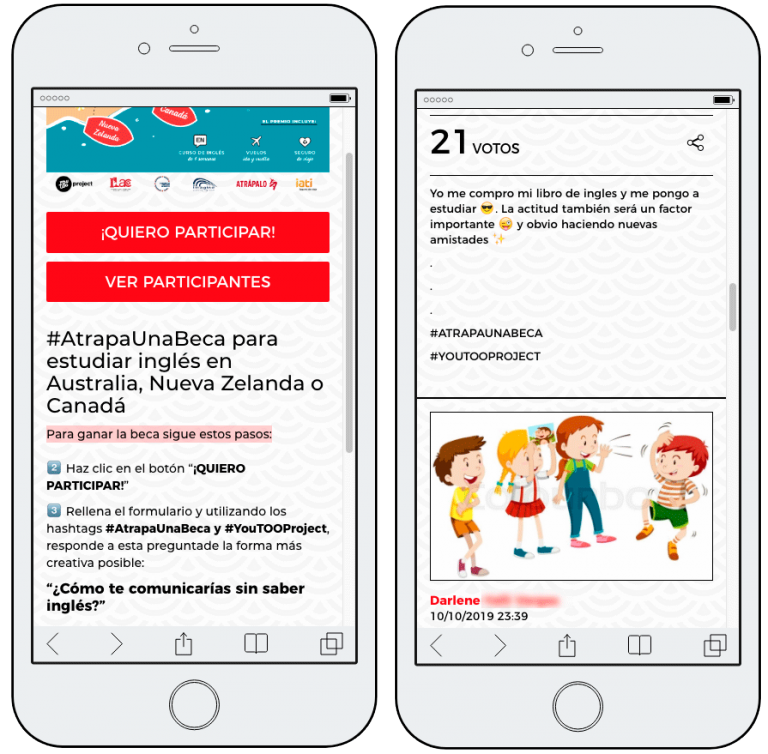 So what was the Writing Contest about? AUssieYouTOO asked the participants to answer a simple question. "How would you communicate without knowing English?" Immediately, the question created a lot of excitement and engagement. Entrants were immediately sharing their answers through the competition app. Once all entries were submitted it was up to the public vote!
AUssieYouTOO has used the Easypromos platform in all seven editions. They wanted to ensure that the contest was legal and transparent.
The brand always embeds all their contests and promotions on the website. This is always a great way to disseminate the competitions on a large scale. Widgets allow you to have a fixed link on your website, displaying your active promotions. No matter what promotion is being currently disseminated, the link is always the same. "This way we have recruited recurring web visitors. They come back to our website looking for new opportunities to win. In addition, it also improves our brand positioning and increases the number of customers", explains Maria Bru. 
As in the video above, the widget allows you to showcase all active promotions.
In addition, the brand also organizes Instagram Giveaways: "They're super easy to launch. We have also done a LIVE Giveaway on Instagram!", adds Maria Bru.

The company obtains a lot of stories and information about their users. However, they only use it when it's time to announce the winner of their contests. Or when the winner arrives at their destination. Currently, they don't use the content for any other purpose.
The contest results and testimonial

More than 3000 people participated in the promotion. And the whole campaign has been a great success. All objectives have been achieved and we're very pleased with the final results. Therefore we're looking forward to organizing the 8th edition next year!
-Maria Bru-