How branded games help brand awareness
So just how do branded games raise brand awareness? There are several factors in play.
First of all, when someone starts playing a game, that means they're spending time with your branded content. You might see this referred to as dwell time or brand exposure. In other words: the more someone plays, the more they're exposed to your branding and marketing.
Next, there's the interactive effect. When we interact with a piece of content, we have to focus harder. It's like the difference between scrolling passively through the internet, and actually pausing to click, like, or comment.
Branded games are a powerful marketing tool because they require even more attention than a simple "like". Instead, players have to understand the game, respond to events within the game, and develop their own strategy to win. Even simple games – such as a branded Memory game – can have this effect. And all that focused attention means better brand recall.
Finally, we know that consumers value fun, interactive content. More than anything else, people go online to be entertained. If your brand offers that entertainment, then people will see you in a positive light. You'll stay top of mind and improve brand reputation.
Examples of branded Memory games
This all sounds pretty good, right?
Now let's talk about how to execute a marketing strategy with branded games.
In this post, we're focusing on Memory games in particular. Why? Because they're easy to create, easy to play, and are a powerful way to improve brand recognition and product recognition. In a branded Memory game, the way to win is by recalling images of your brand, products, or related interests.
Your individual game design will vary based on your industry, target demographic, and brand style. We've tried to include a variety in these 5 examples, covering a range of industries, audiences, and marketing objectives – so you're bound to find something to inspire you.
Show off your products with a branded Memory game
As we've discussed, you can use branded Memory game to hammer home product recognition with your customers. As people sort through the cards in the game, they'll see your top products over and over.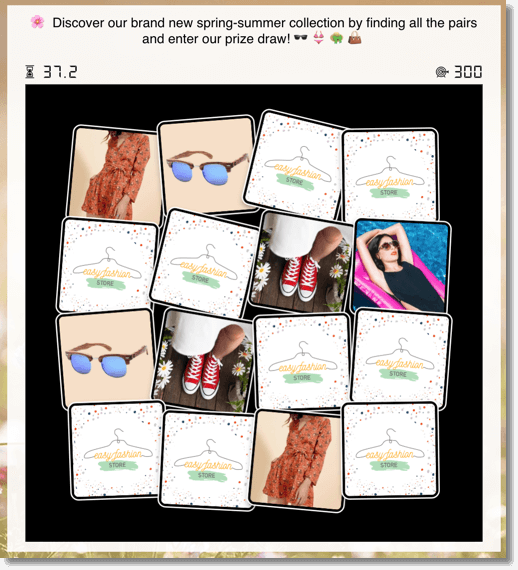 You can also show your brand logo or a message on the back of the cards, to make an even stronger impression.
Are you interested in creating your own Memory game but you're unsure how to do it? Watch this 5-minute tutorial to see how easy it is to launch a branded Memory game with Easypromos!
Launch a Memory game to inspire your customers
Here's a related idea which can also help drive sales. If you want to inspire more sales, without focusing too much on your own products, you could choose images which inspire your customers.
For example, this florist put together a branded Memory game with some of their favorite flowers. Their followers could play, discuss which flowers they enjoyed… and eventually, be inspired to order a bouquet: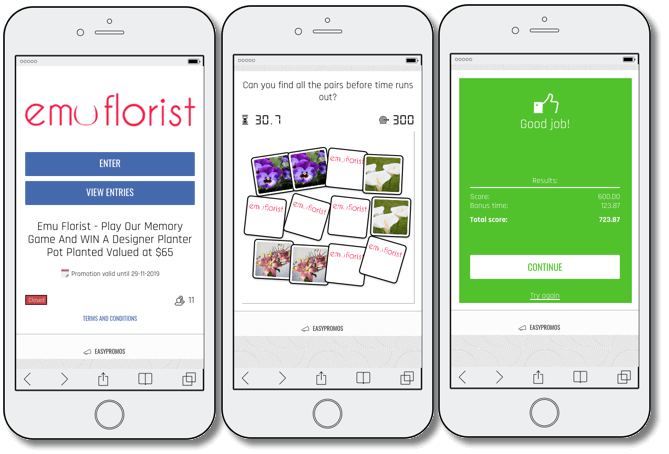 To sweeten the deal, the brand also offered an exclusive coupon to players who won the game.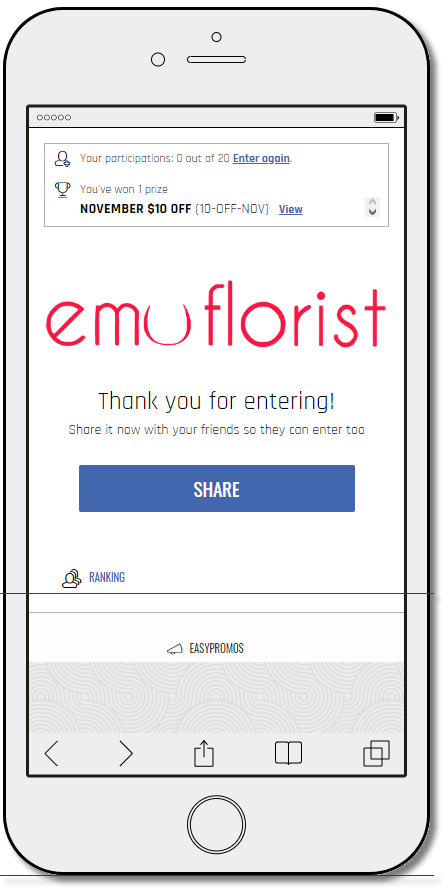 Entertain and add value for customers
Although branded Memory games can increase sales, you don't have to go for the hard sell every time.
Instead, you could focus on entertaining or educating your customers. This is an especially popular tactic for brands aimed at children and families.
For example, this community trust created a fun Easter game for kids who were stuck at home during the 2020 pandemic: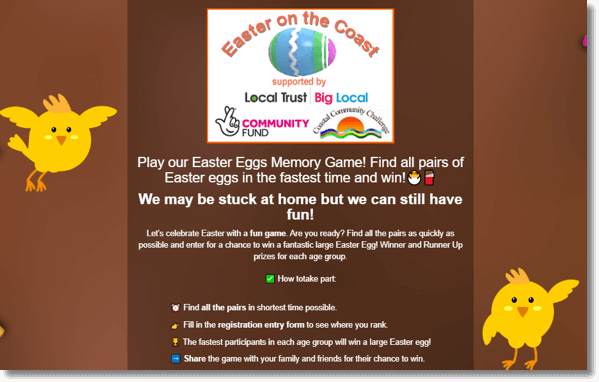 Instead of marketing specific products, the game just focused on traditional Easter symbols. But because the game was fun, relevant, and easy to share with friends, the trust still boosted their reputation and awareness in the community.
To motivate sharing even further, they offered multiple prizes for different age groups, and published a daily ranking of all the players: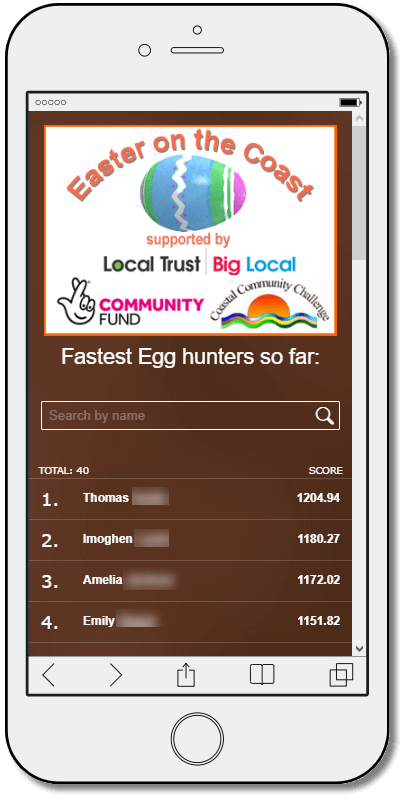 Can you think of all the marketing objectives you can achieve with a branded game? Try our Memory DEMO to understand the real user experience.
Organize a branded Memory game to appeal to your audience's interests
Another way to build your brand reputation is by sharing in your customers' interests. When you build a game that matches their interests, you demonstrate that you understand your audience and share their values.
Here's an adorable example. This babywear brand knows that new parents love nothing more than photos of cute babies. So they created a Memory game based on exactly that: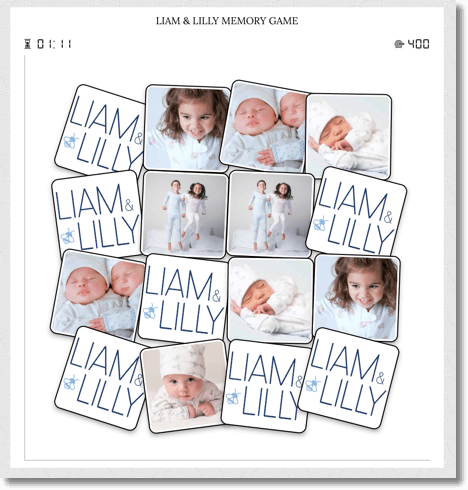 Promote a sponsor or event
Branded games are a great way to work with a sponsor, partner, or upcoming event. Both parties have the chance to boost their brand with the game.
For example, this Spanish cinema boosted ticket sales with a branded game based on the latest Frozen movie. And of course, they offered some Disney merch as extra motivation: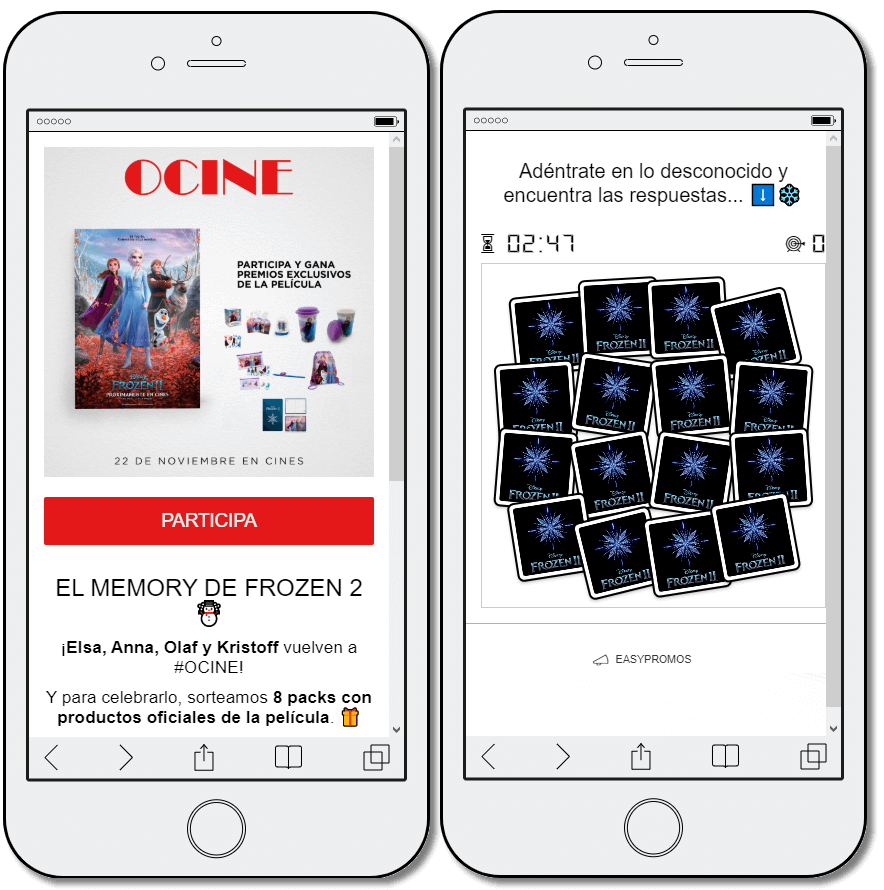 You could build your own branded game based on a seasonal event or partner brand. This is also a fun option for influencer marketing: ask your brand ambassador to share a game which shows off the best of your brand.
How to build your own branded Memory game
The best part about branded Memory games? They're easier to create than you think.
All you need is a simple Memory game app. You can add your own images, choose the difficulty level, and set up online rewards for players. You'll also have the opportunity to include a lead registration form in the game so that you can collect contact details and follow up with those potential customers.
Ready to build your own branded games? Contact us to talk about your options!