Web visitors of an e-commerce web that turn into leads amount to 1 to 3%, up to 5% if you are extremely lucky. This conversion ratio can improve considerably if you include dynamics with registration forms in your website. Even more if users get something in return, like gifts, prizes, or the possibility of entering a prize draw. Keep in mind that 2022 will bring about the disappearance of third-party cookies. Consequently, gathering data directly from their target audience will be a priority for brands.
There are tools that allow gathering data from your website anonymous visitors (first-party data). However, it is always better to offer dynamics that nudge visitors to share their information directly (zero-party data). Read on to learn about some alternatives to make your brand's promotions and interactive actions more visible on your website.
Showcase your promotion on your web's main banner with an external link
Most websites, blogs, and e-businesses have a main banner carousel where they feature their novelties and news. An attractive banner featuring the promotion on this section is one of the main resources to capture anonymous users' attention. The prize and how to to win it are fundamental in convincing the audience to click and participate. Take a look at the following example of a promotion featured as a banner. It directs the user to the promotion's own external URL (an advent calendar) when clicking on the banner.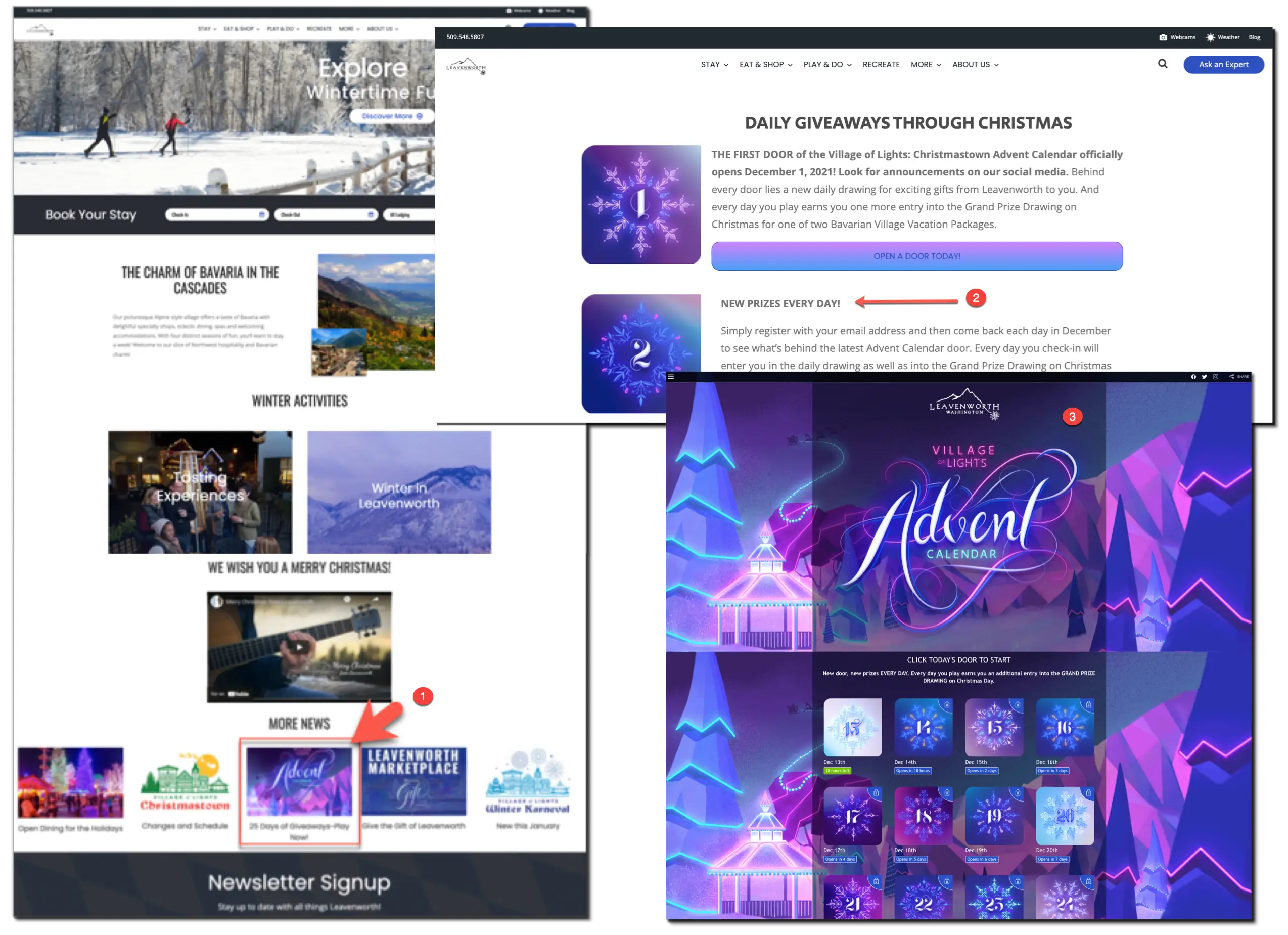 Embedding the promotion widget on the brand's website
A promotion can also be useful to attract more visits and increase the time spent on the website. Hence, brands often feature the promotion in a banner on the website's main page and embed it in a section of the domain. With this option, users participate within the same corporate environment and with the website's main menu still visible.
In this example, Carrefour Granada (Spain) features an Advent Calendar promotion on one of the main banners. With it, a call to action button labeled "Try your luck every day!". Therefore, all visitors can see and participate in the campaign. The link in the button leads to a subsection in the website where the calendar is featured using Easypromos' "Embed your promotion" widget. Notice that the promotion is hosted on their website with the website's main menu still visible above.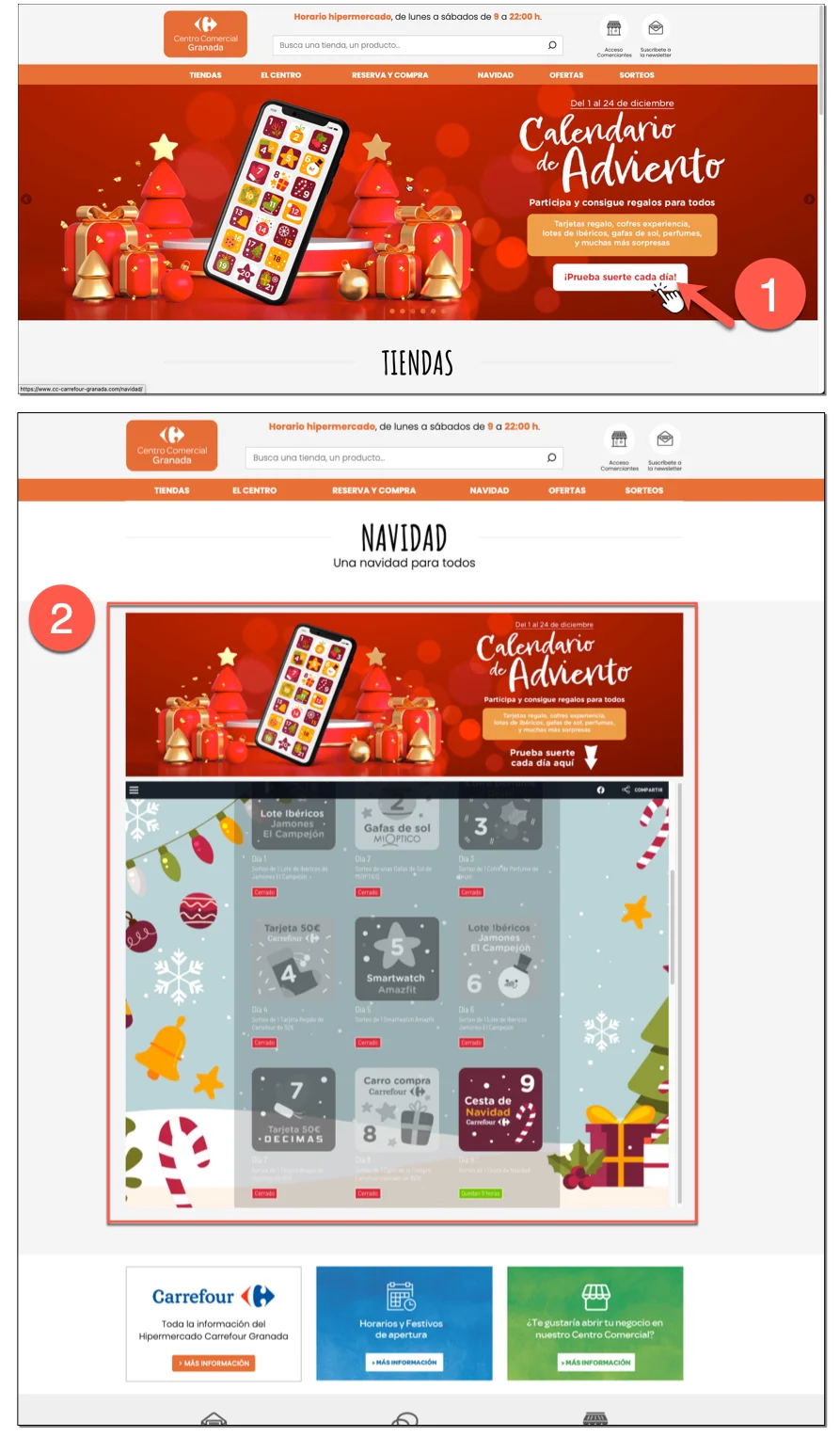 Here's another example where the objective is not to collect data of all the visitors, but only the existing customers. If as a brand, you don't have contact with the final users of your product or service, one way to gather their data is to launch a promotion and feature it somewhere easily visible: the brand's website. This is the case of Adagio. A musical instrument distributor celebrating the tenth anniversary of the Scarlett interface with a giveaway. The eye-catching banner redirects to a page that explains the contest in detail. You may wish to use your content management system to showcase your promotion and host it in your domain. You can do so with the widgets that Easypromos offers.
How is this a clients-only promotion? One of the registration fields requires the serial number of the product. Thus, only existing clients can opt for the prize.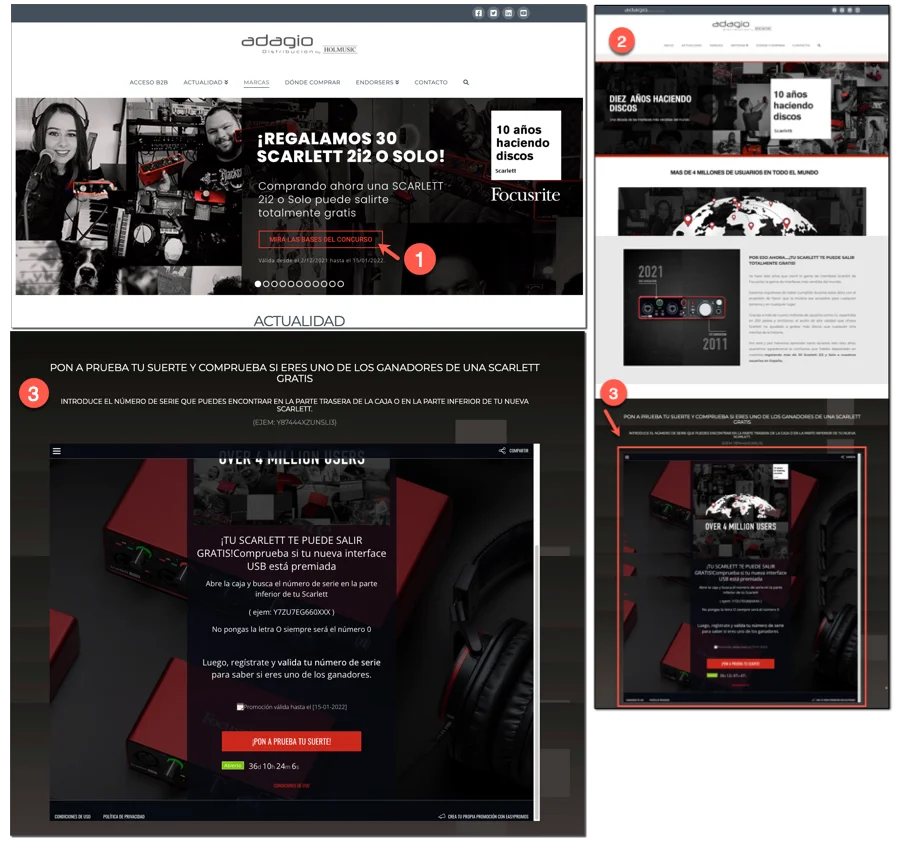 Highlight active games or contests on the website's main menu
Brands often increase the visibility of their promotions and giveaways highlighting them as a section on their website's main menu. If your website receives a lot of anonymous visitors considering a purchase, the words "promotion", "game", or "giveaway" might catch their attention. In the following example, beauty products brand Yves Rocher featured a prize roulette on their "promotions" section of their website. Sometimes, a combination of banners and menu sections can be used to direct the user to where the promotion is hosted.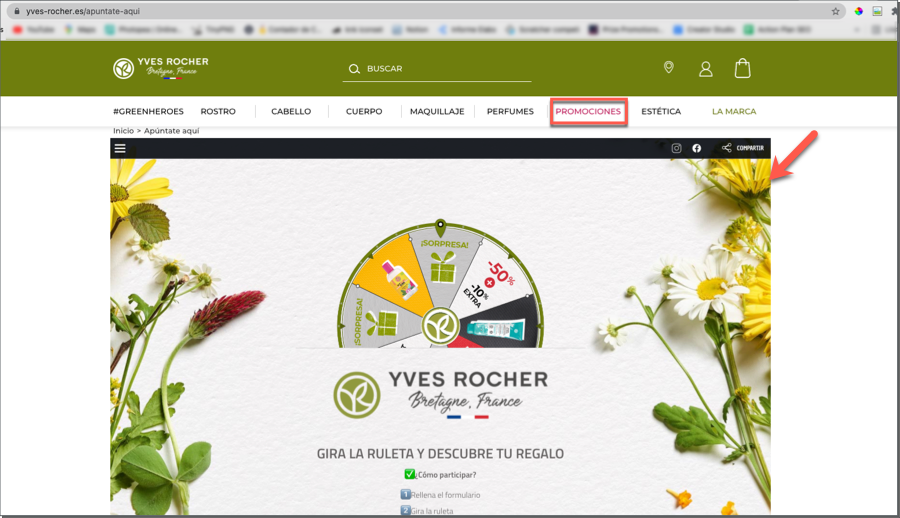 We can see a similar example with proximity dairy products brand Kaiku km0. The brand embedded a timed quiz on their website by adding a section called "Play and win". The aim was to capture the website visitors' attention.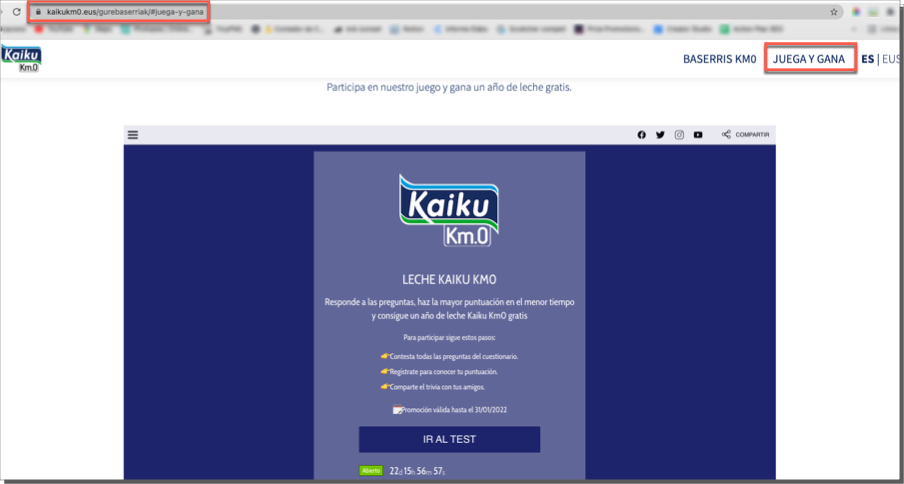 Use a pop-up to display the promotion on your website
Your blog, website, or e-shop may receive plenty of visits. However, you may want to capture a specific profile. In this case, insert the promotion as a pop-up widget that comes up only on certain pages at certain times. This online shop used an Easypromos pop-up banner to introduce a game to the shop's visitors. As a result, they were able to collect many of the users' data.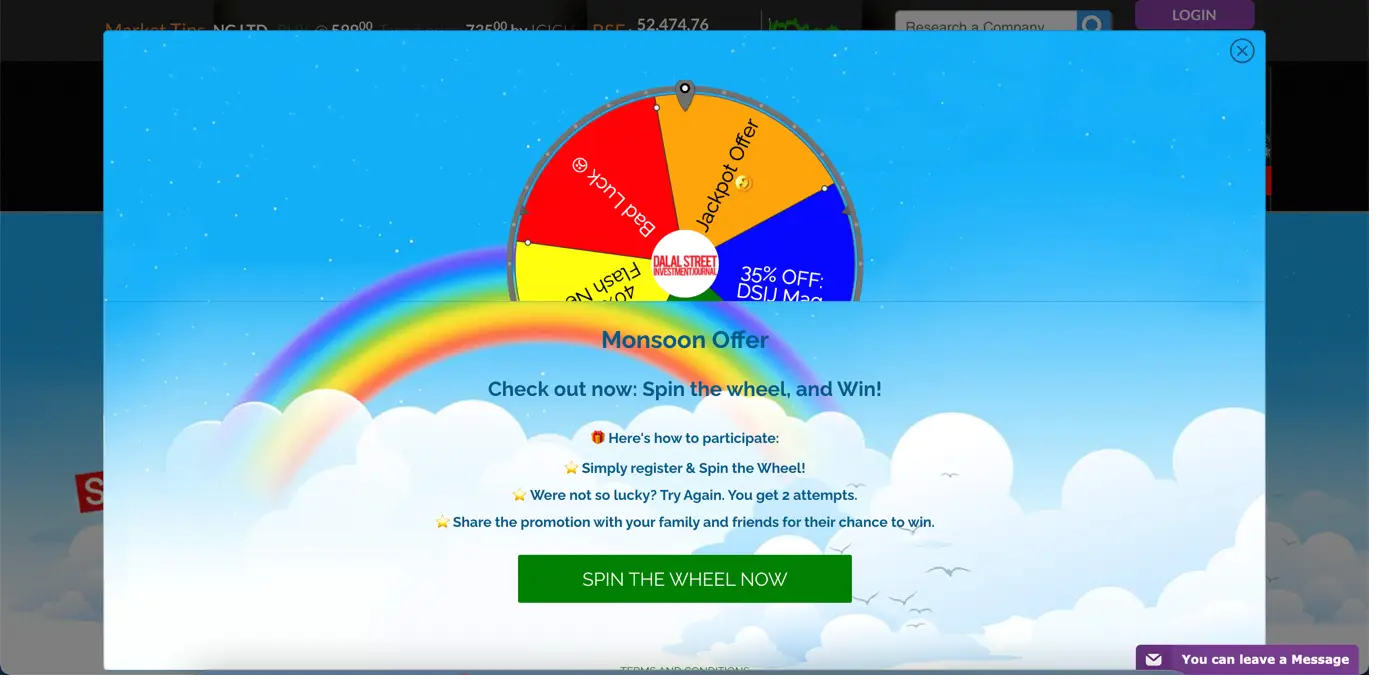 Host a promotion in the brand's domain
Sometimes it's important to be able to feature the whole promotion within the brand's own domain. This generates trust and aligns with a carefully crafted image strategy that tells visitors that the interactive action is 100% organized by the brand. For such cases, the White Label and Corporate promotion plans offer the possibility of featuring the whole microsite of the promotion (game, giveaway, contest, or quiz) within the brand's own domain. Easypromos provides a user-friendly interface to embed the widget on a domain of the brand's choosing. Such is the case of this Advent Calendar that the TV network TNT featured on a banner that links to a subdomain of theirs that hosts the promotion.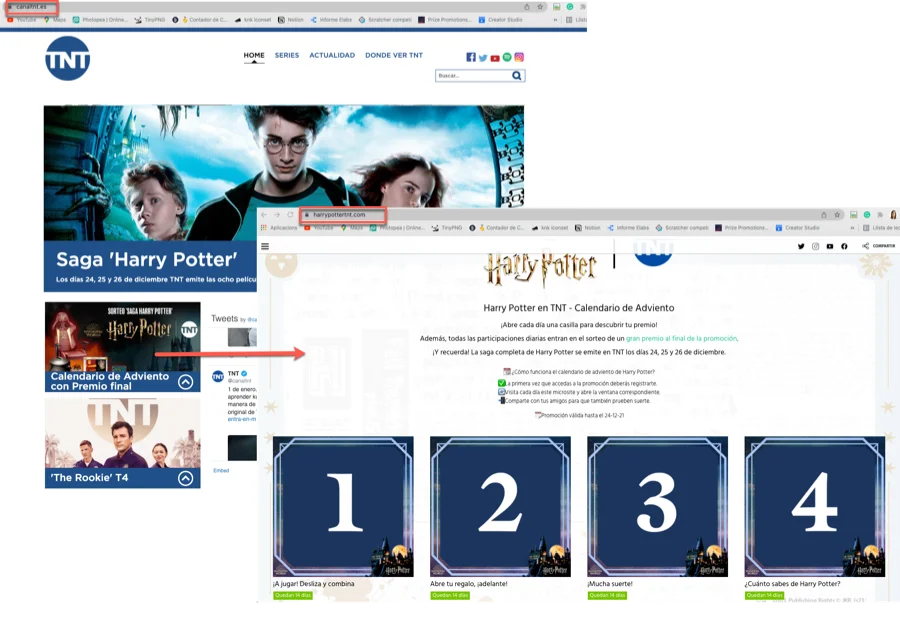 In the case of long lasting promotions, having a domain allocated for promotions is an interesting option. This will end up generating more traffic volume and increasing the time users spend on the site. Take a look at this last example of a promotion with its own domain within the organizer's website. The organizing brand is Gewiss, a service and product dealer in domotics, energy, and lighting. The objective is to collect visitors' data to develop a closer contact with them later on. Thus, generating lead nurturing actions to educate and inform potential future buyers.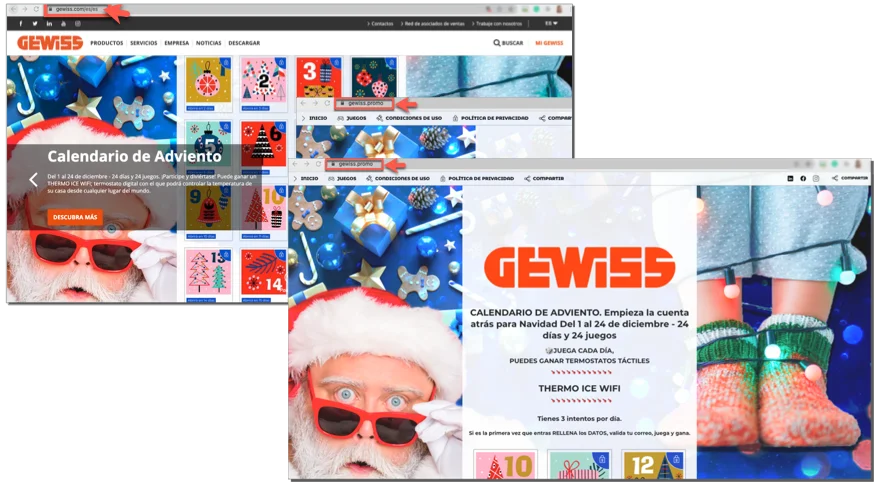 How to know if it is worth featuring a promotion in your website? Easypromos has a specific "statistics" section that monitors traffic sources. You will be able to see how many users come from the embedded widget. You can also use UTMs to identify the channels used to promote the campaign and measure the results.
Do you find these examples useful? Have you ever used an Easypromos promotion to collect data from your website? Or do you share them solely through social media? One of the advantages of Easypromos promotions is that they are microsites with their own URL. They can therefore be shared on any online and offline channel. Consequently, and depending on your promotions' target audience, featuring it on your website or blog might be an interesting option. Easypromos makes it easy for you and you can always count on the help of our live chat support team.