What is storydoing?
Storydoing is not just a new trend: it is an evolution of one of the most effective resources used by brands in recent decades: storytelling. As a communication technique, storytelling tells a story with a specific purpose, which is usually to generate a reaction, a feeling, or a connection with the recipient. Storydoing is also a narrative resource through which a story is told, but this time the audience is no mere spectator: they are given the opportunity to participate in, and become an integral part of, the story. In fact, audience interaction is an essential part of storydoing.
Storydoing allows the audience to become an integral part of the narrative, not just a mere spectator.
Click To Tweet
The idea is to encourage users to participate in the story so that they interact with it and live it in the first person, making the experience immersive so that the impact of the story on the participant is as powerful and effective as possible.
The Client: Paradores de Turismo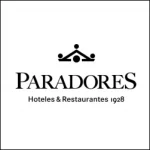 Paradores de Turismo is a Spanish hotel chain that owns and runs almost one hundred hotels distributed throughout Spain, as well as a franchise in Portugal. The establishments are located in landmark buildings and noteworthy sites selected for their historical, artistic, or cultural interest.
Thirty of their hotels are classified as Assets of Cultural Interest, while another fifteen are located in historic sites that are Assets of Cultural Interest. Paradores, which has a valuable historical-artistic heritage, counts the conservation of the buildings it operates as one of its primary missions. The chain also stands for the promotion of sustainable high-quality tourism.
The pre-Easter campaign
As part of its 2022 pre-Easter campaign, Paradores invited its community to participate in an original campaign. Users were invited to take part in a game in which they had the chance to create an intriguing story. For 12 days, the community had to fulfill a mission: find 6 boxes hidden in a beautiful illustration of a fictitious hotel that Paradores shared in 12 consecutive posts on the brand's Instagram profile.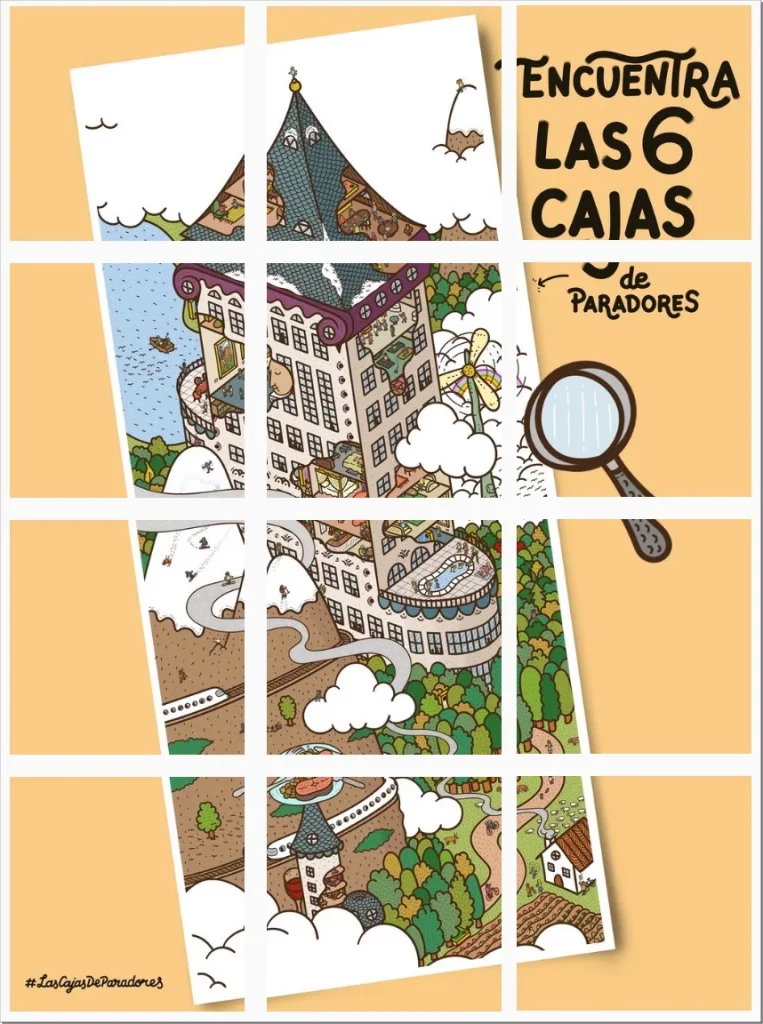 After finding the boxes, participants had to enter the code correctly in order to win. The prize was 3 stays in a double room in one of the chain's hotels. How did participants obtain the code? Simple: each box was a specific color, and each color corresponded to a number.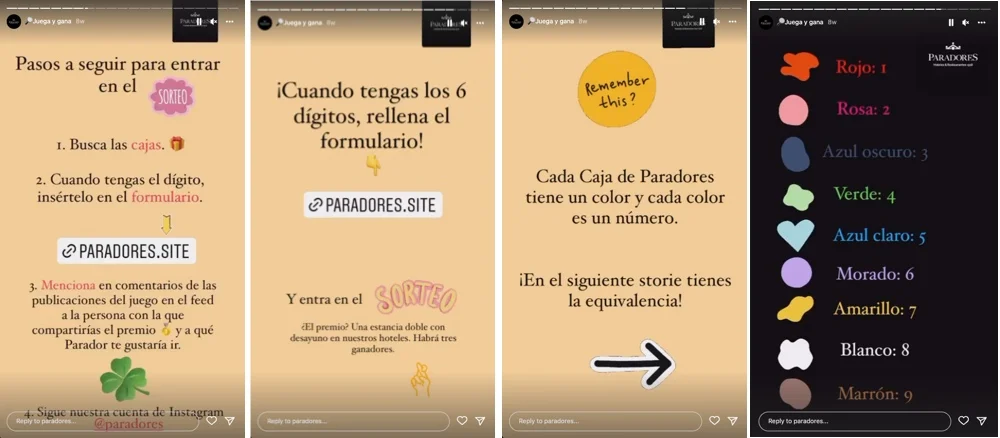 Organizers created a landing page where users had to provide their details and enter the code correctly. In addition, participating users had to tag the person they hoped to share the prize with, and indicate which hotel they wanted to stay at, in one of the 12 Instagram posts.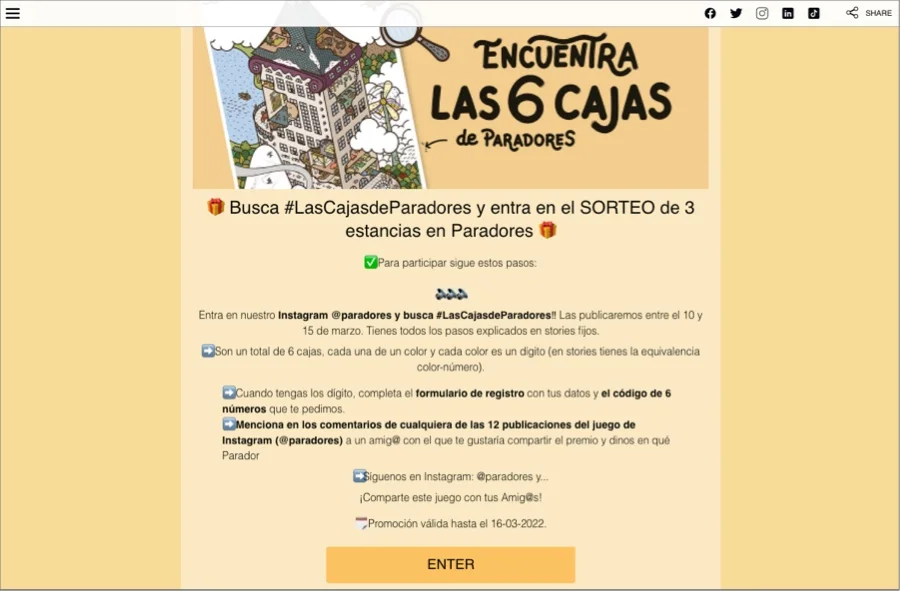 Results of the storydoing project
Thanks to this well-planned storydoing promotion, Paradores achieved the following results during a key period for the tourism sector:
The capture of leads from participants.
A significant increase in new followers for the @paradores account.
A high rate of interactions with Stories, in terms of voting polls and participation links, as well as lots of views (reach).
Interactions on the brand's social networks increased by 215% compared to the previous time period. This included interactions by followers and non-followers.
Organizers managed to reach more than 1,200,000 people with the various posts of this contest/game.
They managed to achieve high levels of involvement from the public, who became protagonists in the story.
Visits to the Paradores website increased.
Brand testimonial
We have lots of fun creating elaborate actions like this one. And it's wonderful when we see how positive the results have been for us. That a brand can reach more than a million people in just a few days is a real achievement. That means we love what we do, people love sharing it, and we're able to reach people in unconventional ways. For this reason, we're always thinking about what the next action is going to be. And Easypromos always makes that easy for us.
– Paula López Villar –
Social Media Manager of Paradores