If Twitter is one of the channels you're going to use for your marketing strategy, having a large and active community is crucial. In this article, we will go over the key factors to consider to grow your follower base on Twitter. Keep reading because this is relevant to you!
Make sure your Twitter BIO stands out
Take all the time you need to write your profile biography so that it's complete and accurately summarizes your activity. In the 160 characters that Twitter provides, you'll have the first opportunity to convince a user to access and follow your profile. Make sure they stay.
Include your website's URL in case users want more information, and if appropriate, include your location. Use keywords that best identify you and use hashtags. Finally, make a statement that sets you apart from your competition.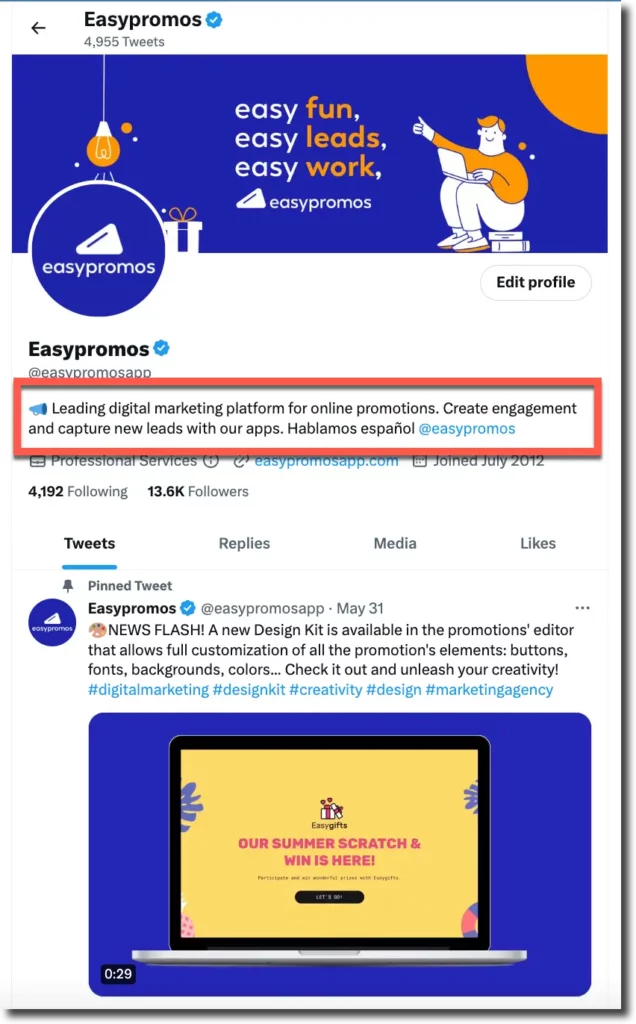 Choose your profile and header images wisely
After reading your Bio, people will likely look at your profile picture and header image. Regarding the profile picture, if you have a corporate profile, it is preferable to use your logo. Once you have chosen your profile picture, avoid changing it unless you have a significant reason to do so, as it will be the image that users will recognize you by on their timeline.
The header image will be part of your brand's digital identity, so it is a golden opportunity to link values and emotions to your brand or to explain what you do. Do not underestimate the power of an image. Take a look at Twitter's recommendations to have a better idea. Make sure that the image meets Twitter's size recommendation.
Profile picture:
Size: 400×400 pixels and up to 2Mb. Allowed formats: JPEG, JPG y PNG
Header image:
Size: 1500 x 500 pixels and up to 2Mb. Allowed formats: JPEG, JPG y PNG
How to get followers on Twitter? If you want to be noticed, don't just sit back; you need to be proactive. Start by sending out a newsletter introducing your new profile, take advantage of your other social media profiles to announce it, and feature it on your website or physical points of sale. If your budget allows for it, invest in paid advertising.
Include your Twitter profile everywhere you can
To make your account stand out, you need to make it visible. That's why you should include the Twitter icon on your business card, the footer or header of your website, the signature of your email, printed documents, and more. Every single action will help you grow on Twitter.
Verify your Twitter profile
The well-known "blue tick" on Twitter provides credibility and recognition to an account. Users perceive it as a positive element and it shows that your profile is official. Since Elon Musk took over Twitter, accounts can verify their profile by paying a small monthly or annual fee. Go to the Twitter Blue section on your profile to learn about the benefits of getting it and how to sign up.
How to get followers on Twitter organically? Tweet regularly
Tweet between 2 and 5 tweets per day (5 is better than 2). However, it is recommendable not to exceed 5 tweets and prioritize quality over quantity. If you're short on content, you can share news from the industry or authorized sources, post photos of your team, highlight product updates, provide tips or advice, mention your location, showcase all your products, hold giveaways, use Twitter as a customer support channel, or simply say good morning.
Interact with your Twitter community
The following issue is crucial. You must interact with your followers to build loyalty and keep your account active but don't forget to engage with those who don't follow you yet, as this can bring in new followers. How to do so? Always reply to comments or inquiries, ask questions or run polls, create giveaways to grab users' attention, generate interesting content for your target audience, etc.
Hashtags are the tools to connect with your target audience, identify users who are influencers in your industry, or the way you want potential customers to find you. How to grow on Twitter? Choose your hashtags wisely for each post and make sure they are relevant to your content and the audience you are targeting.
Keep an eye on the trending topics
Periodically checking the trading topics is well worth it. It will only take a few seconds, and if you can somehow connect the information or content you plan to post with these trends, you can reach millions of people and increase your visibility.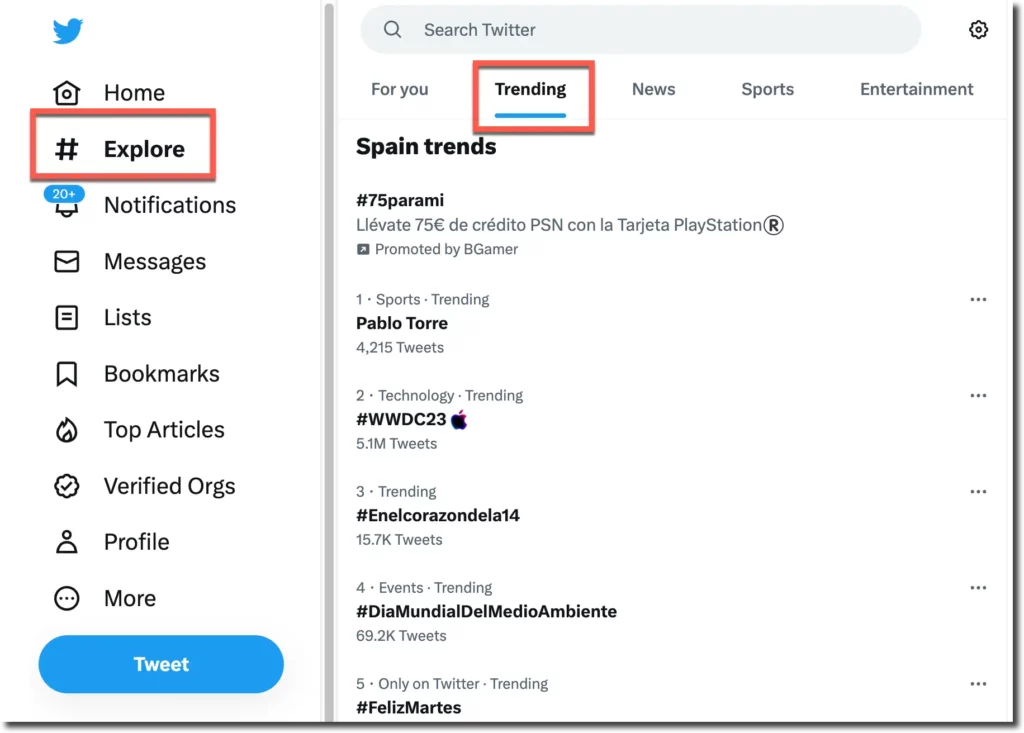 Vary the content of your tweets
If you post different kinds of content, you will eventually figure out which kind generates the most engagement among your followers: industry news, product updates, giveaways and contests, videos, etc. Additionally, you will increase the chance of getting more followers as you will be able to reach different profiles depending on the type of content you post.
Retweet to grow
Not every single piece of content you generate has to be homegrown. Even large brands use retweets to share relevant news that may interest their followers. Retweet relevant content from influential individuals in your industry. Do this regularly and you'll likely attract new followers.
How to get followers on Twitter? Be grateful
Say thank you for every retweet, follow, or favorite. You can do this privately or publicly (especially in the beginning). There's a high likelihood that a significant percentage of people will follow you if they see that your profile is active and engages with users. Showing gratitude and acknowledging their interactions can help foster a positive relationship with your audience.
Run giveaways periodically
Last, but certainly not least, Easypromos offers the option of hosting giveaways on this social media platform. Giveaways can help you get your first followers on Twitter, engage existing ones, and most importantly, make your tweets go viral. Discover how to run a Twitter giveaway and consider organizing one on your profile. You'll see how it can help you get followers and boost brand visibility!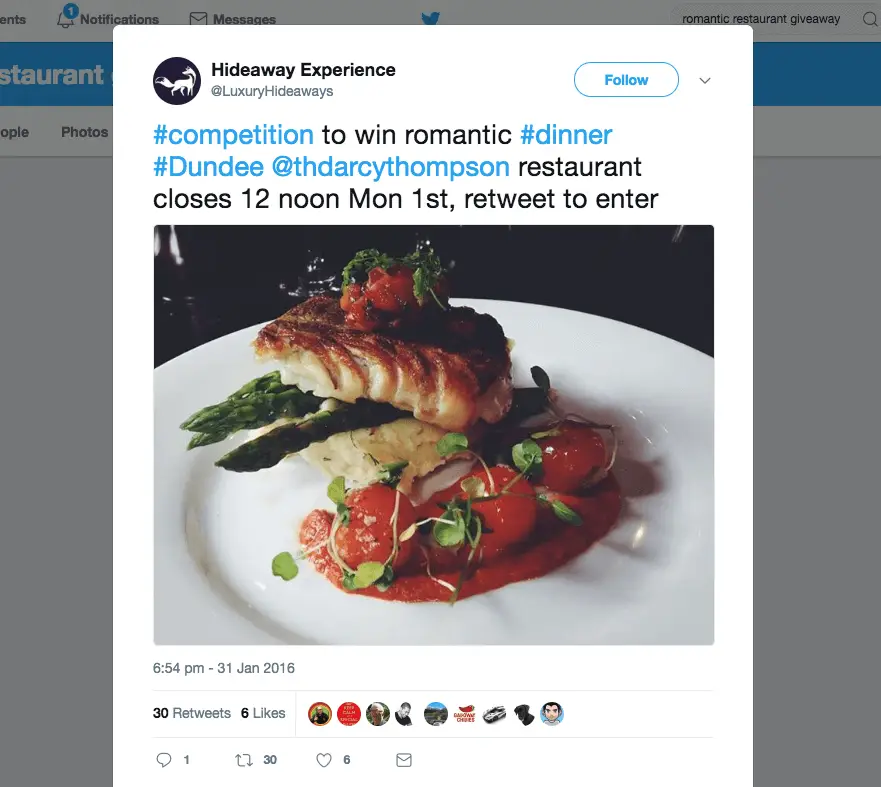 The Easypromos Twitter giveaway tool is fully compliant with Twitter's regulation. You can choose your giveaway's winners in several ways:
Among users who retweet one of your tweets.
Among users who have commented on your tweet.
Among users who have posted a tweet including your campaign's hashtag and mention your brand (posts can be gathered for up to seven days).
Keep in mind that it is not possible to run giveaways among the followers of a Twitter account. If you wish to add this as a requirement, you will have to validate the users manually once the winner has been selected using one of the three aforementioned options.
We hope you found these tips helpful to learn how to get followers on Twitter. The only thing left to do is to set up your Easypromos account and go for it!