The company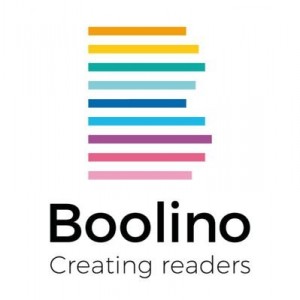 Boolino is a book recommendation service for children and young readers, with more than 225,000 registered users in Spain. With the acquisition of a similar service that had roots in the UK school sector, Boolino has become the biggest private initiative platform for encouraging young bookworms. Their slogan is Creating readers.
The challenge
Boolino wanted to capture a database of potential clients. But their goal was more complex than simply collecting a list of names. They also wanted to segment their sales leads:
by reading language
by reading age
This information would be valuable market research for Boolino – and help them to target promotions and offers on an individual level.
The campaign
In order to reach as many high-quality leads as possible, Boolino settled on a recruitment contest.
The idea was simple: every participant who recruited 5 friends would win a free book. And whenever someone signed up, they added their details to the Boolino database – including contact details, reading age and language.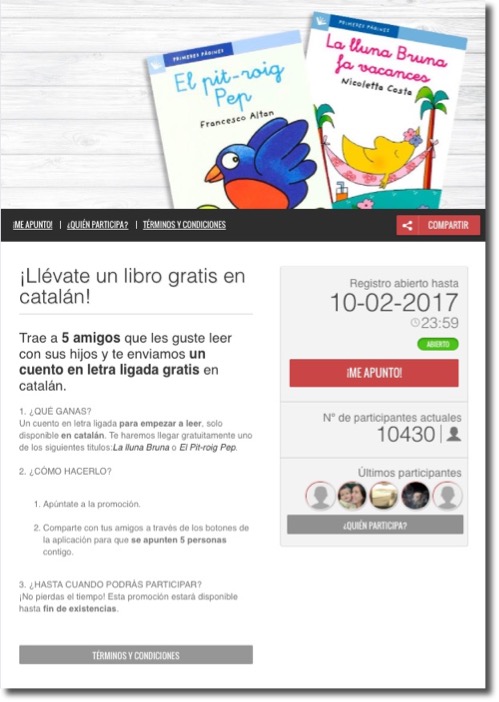 But Boolino used all the features available to maximize the impact of their campaign. Every time a participant successfully recruited someone, they received an automated email from the Easypromos platform to update them on their progress.
The email also included tips and suggested channels for adding more recruits, such as parenting groups on Whatsapp, Facebook posts, and so on. Every single participant was assigned a unique recruiting URL that no one else could use.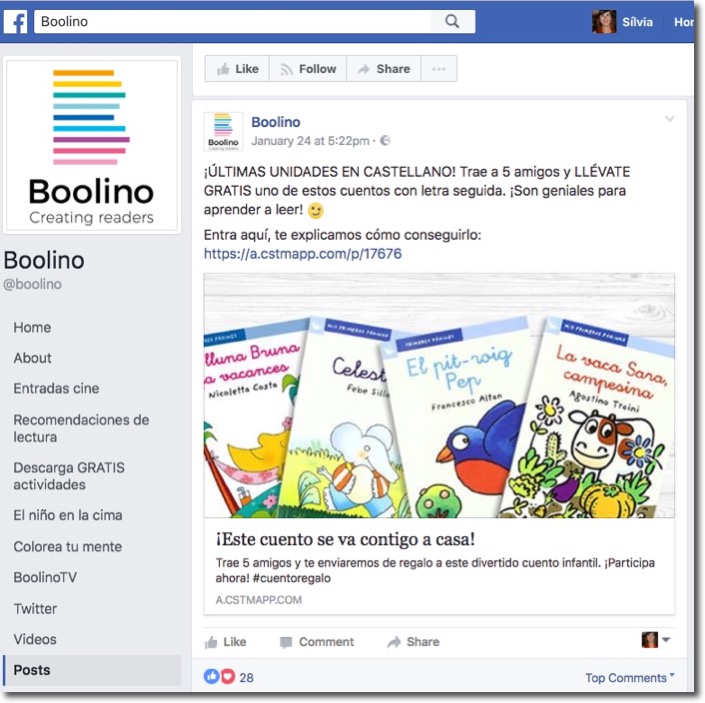 Over time, Boolino experimented with different prizes. Their initial target audience was 4-6-year-olds who read in Catalan, so the prize was a Catalan book. Just a few months later, Boolino repeated the campaign with a Spanish book, in order to reach a wider audience of Spanish readers.R
The result
11,800 participants added to the Boolino database
Increase in followers and engagement on the social networks where Boolino shared the contest
Increase in brand awareness through social media posts and the recruitment campaign
Testimonial
Easypromos helped us in the planning of big campaigns to collect user leads. Thanks to their intuitive and accessible platform, users can navigate easily in the application and the level of sharing is high. Our campaigns are more and more vital and lead us to the planned target. This is a good way to bring down the cost per recruited user.
Boolino Marketing Team
Are you ready to launch your own promotion? Or maybe you have some questions? Don't hesitate and contact our Support Team.