Diwali is a celebration that symbolizes the victory of light over darkness, knowledge over ignorance, and good over evil. Over the course of five days, people clean, renovate and decorate their houses and workplace with diyas and rangolis. People wear their best clothes, partake in feasts and exchange gifts. This festive spirit makes Diwali a perfect occasion to organize promotions and contests.
Organize a Diwali giveaway on Instagram
Social networks have become an integral part of today's marketing strategies. Customers rely on them more than ever and have become the main channel to interact with brands. Diwali themed Instagram giveaways are a great way to increase your brand's engagement and reach.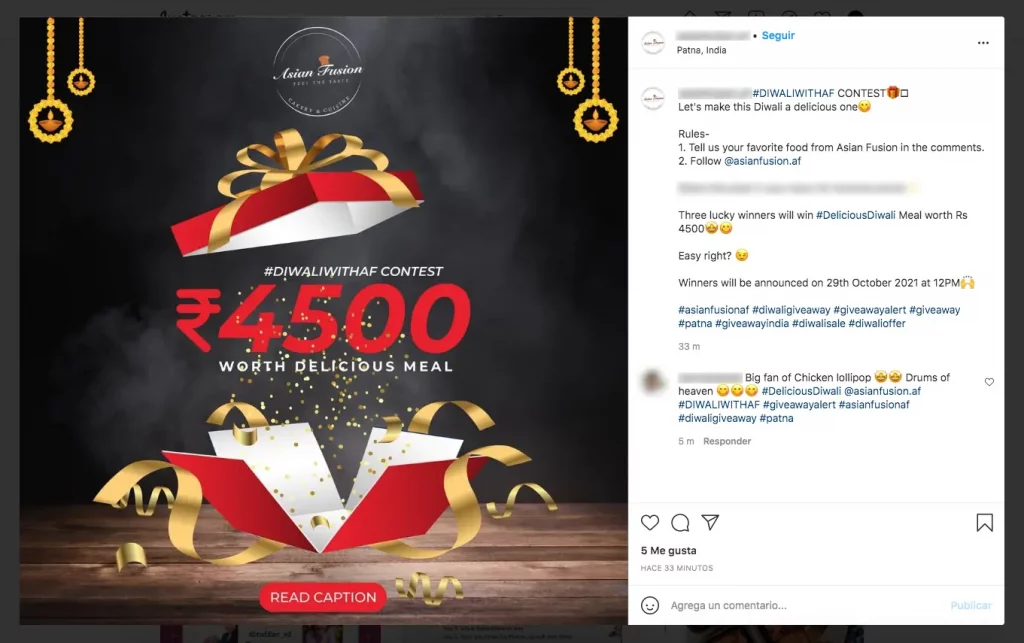 Ask your followers to comment on your Diwali giveaway posts to participate and enter the prize draft. Once the participation period is over, you can use our automatic and secure system to pick a winner randomly.
Run a Diwali giveaway in more than one social network
If you want your promotion to reach beyond Instagram, you can do so with a Multi-network giveaway. Say your audience is spread out among Instagram, Facebook, and Twitter, as could be the case with a supermarket or a large department store. With this tool you don't need to run three different promotions, you can integrate and manage all participations, read and select comments, and pick winners from a single control panel. The Multi-network giveaway is the most complete social media giveaway tool in the market.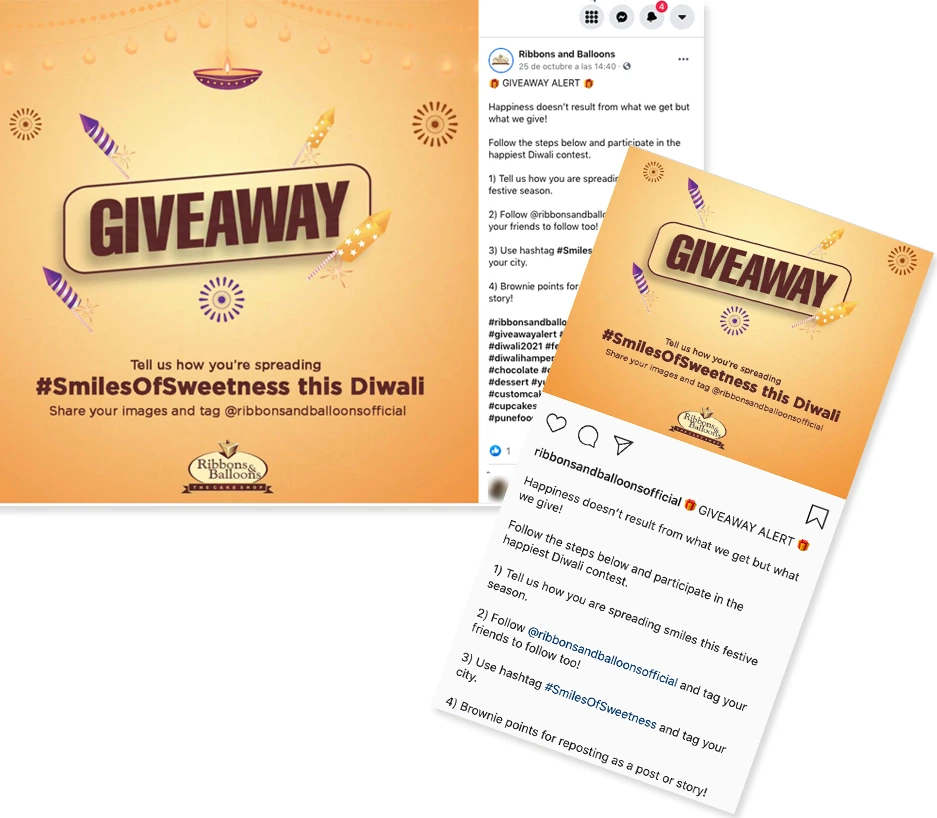 At Easypromos we have Facebook and Instagram ready-to-use Diwali giveaway templates to get you going in no time.
If you're looking to generate new leads and gather user information, an Entry form giveaway may be the way to go for you. This is one of the most popular and versatile tools as it allows for a great deal of options and customization. Participants need to register in order to participate, and with our customizable registry form, you get to decide which information the user needs to include to participate. Download this information to your CRM, use it to generate leads, or add subscribers to your mailing list. You can then create a microsite to host your promotion and share it on social media or embed it on your website.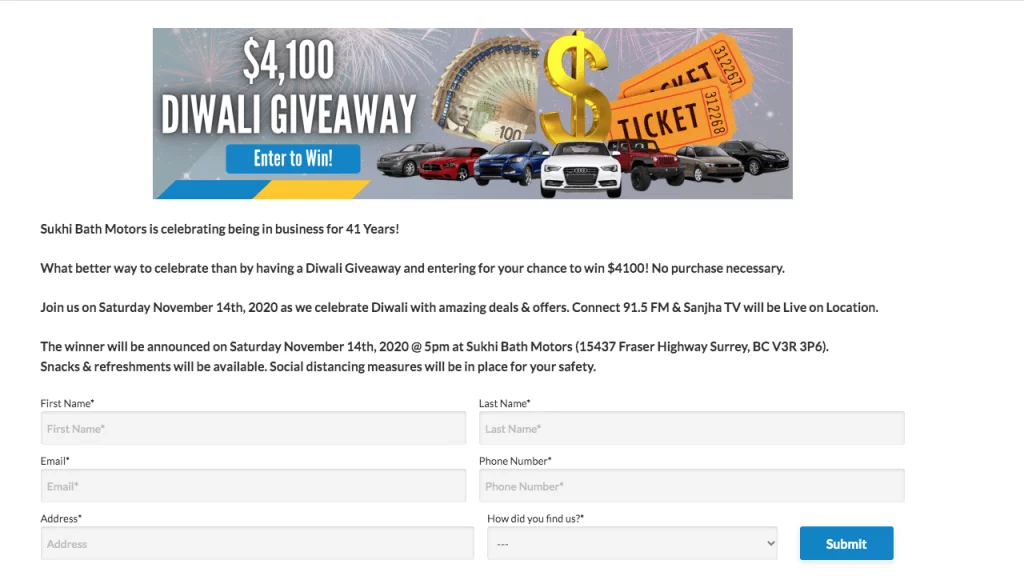 Whether it's through social media or entry form, our giveaway apps will pick the winners and alternates in a random, secure, and transparent way. Additionally, you will get a certificate of validity that you can then share with the users to establish trust in your brand.
Create Diwali based contests
Diwali is a festival where decorations play a big role. People decorate their homes and workplaces with diyas and rangolis. Why not enable your audience to share their Diwali decorations and have the chance to win a prize? A Photo contest will provide you with user generated content while boosting brand awareness and engagement. Participants' photos can be displayed in a public gallery for everybody to see and vote. You can then decide to choose the winners by public vote, by a jury selection or randomly with the giveaway tool.
If you want to connect your brand image to user generated content, a Scenes contest will do the trick. Upload scenarios with your product, logo, or brand and users will use them in their pictures to create a unique brand experience.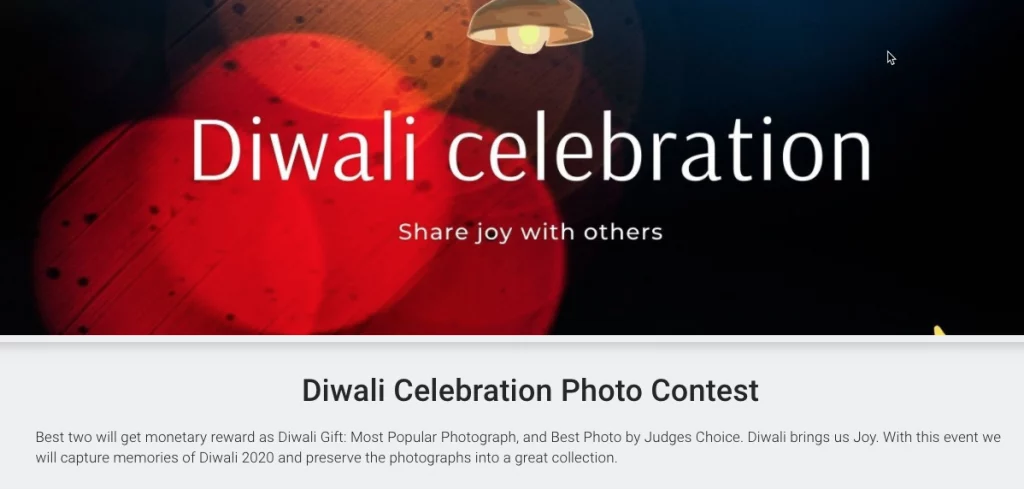 Want to go beyond photos? A Multimedia contest will add videos and pdf documents to the mix! This solution is ideal when participants have different backgrounds and skills, or to bring a community together. A city council or a local chamber of commerce can use this tool to organize a contest where shop owners or neighbors in a street showcase their Diwali decorations with photos and videos. Participants can easily upload their contributions to the contest microsite through their mobile devices. The content can then be shared on any social network to achieve the maximum possible number of participants. Picking the winners will always be transparent and trustworthy with our secure voting system.
Scratch & Win promotion for Diwali: how to distribute codes
Codes and coupons are especially handy when looking for increasing sales or converting potential customers into paying clients. Popular events always generate the urge for various purchases and tapping into that trend is a great idea for any brand that wants to generate revenue. Here's a great example of a Scratch & Win promotion that Dalal Street Investment Journal launched to celebrate the Diwali festival.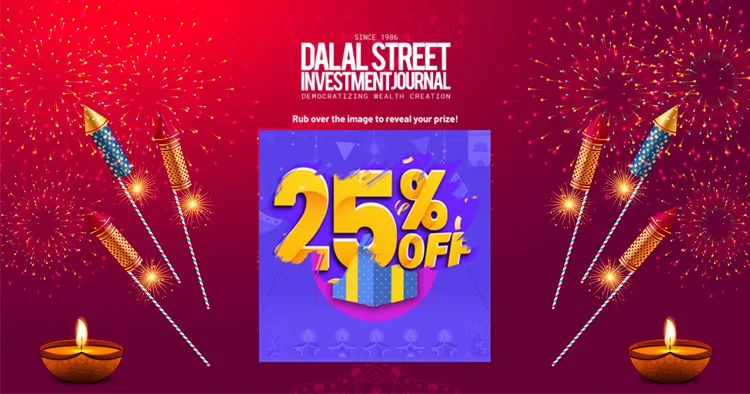 Dalal Street Investment Journal is a popular financial Indian magazine that looked to collect contact details from its readers, as well as increase sales of all the products on offer. The brand created a banner that was embedded on the home page so that each visitor had a chance to participate in the promotion and win one of many discount codes on offer. Interested users registered via a registration form and scratched a virtual scratch card to discover if they were one of the lucky winners.
Add some fun to the mix with some Diwali games
Spice up the Diwali celebratory mood with a game and give your customers some excitement and the chance to win a prize, discount, coupon, etc. Not only will you treat them to some fun, gaming apps will also improve customer retention and loyalty. Choose from a variety of games and customize them with your logo or branding colors. Use a Diwali decoration scene and use it to play Hidden object and challenge users to find your brand image or product hidden in the picture. Why not try all-time favorite Spin the Wheel? You can customize it to include prizes, discounts, coupons, etc. Users register to play which will provide you with their contact details.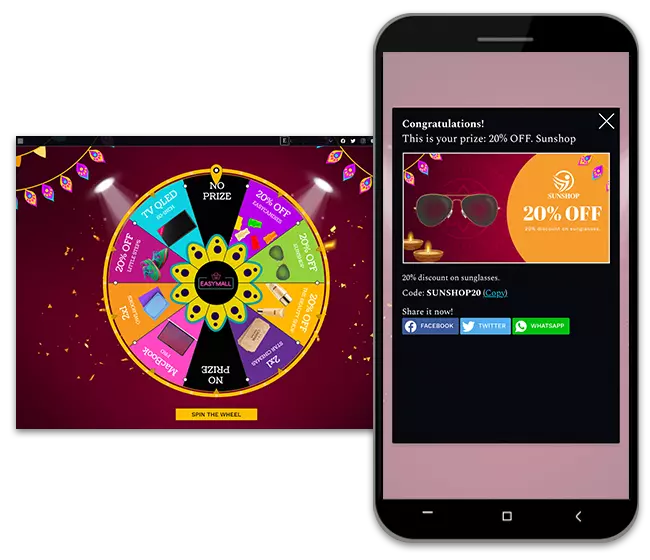 Try this Spin the Wheel DEMO which we have specifically created for Diwali.
Whether you choose to run a giveaway, organize a contest, or set up a game; the possibilities are numerous and varied, and festivities and celebrations are the perfect opportunity to engage with your audience. Let us give you a hand to implement your ideas or clarify any doubt you may have. We are here to help through our live chat.