This article will focus on how store owners and entrepreneurs can benefit from user-generated content for retail marketing. So let's take a look, shall we?
Use a branded hashtag to collect user-generated content
Using hashtags is the easiest way to encourage your customers to start creating user-generated content.
By establishing a brand-specific hashtag, you're opening your brand to communicate with your clients, both current and potential. First off, it makes your company considerably more discoverable, which will in effect drive additional customers to your social media channels.
A brand hashtag will also ensure that people who are the proponents and advocates of your store will have their voices heard. This will provide them with a platform to share UGC.
Furthermore, you'll have the opportunity to reuse this user-generated content for retail marketing on your blog or any other resource — with their permission, of course.
For example, a highly successful user-generated content campaign by Applebee's used the hashtag #Fantographer to share photos of their meal. So, the brand made entering the contest easy: just go to Applebee's, order something, and take a good-looking photo.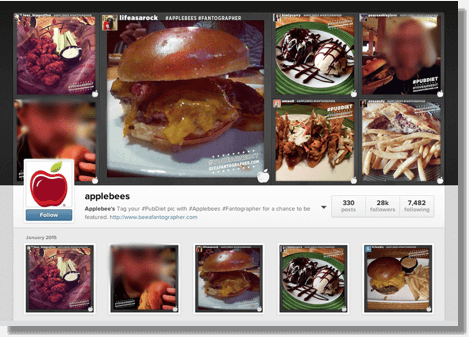 The campaign boosted the brand's online presence almost instantly. Within just three months, it provided 27% more social media followers and a 25% increase in engagement.
Keep in mind that the existence of user-generated content within your hashtag will encourage other users to share. People want to be passionate about the brands they identify with. Providing a channel for meaningful interactions gives these feelings an outlet.
Are you looking for effective ways to collect user-generated content? Discover all the UGC solutions offered by Easypromos.
Place relevant UGC in-store
More and more people research online but buy offline. In fact, RetailTouchPoints suggested that user-generated content influenced up to 45% of purchases in 2017. But how exactly should retail brands use UGC to make a sale?
Use screens to display user-generated content in-store. For example, a business can install an Instagram display to share other customers' experience of the products on offer. You could use a traditional screen, or an interactive touch-screen for customers to choose their own content.
Here's an Instagram photo display in a Nine West Store: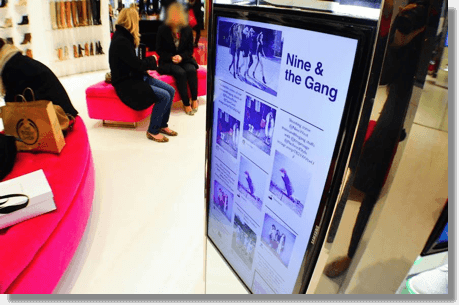 A display like this, next to specific products, can influence a customer's decision. As customers increasingly use UGC for product research, try to match the display to the products in-store.
Encourage clients to share their experience
Perhaps the most compelling type of user-generated content is an honest review of a product or service. It's very common for people to talk about their interactions with a particular brand online. Encourage your customers to write or post about their experience at your store.
Be creative about incentivizing them to share their experiences. A prevalent example for stores, shops, and restaurants is to make location-specific pictures on social media platforms like Instagram or Facebook.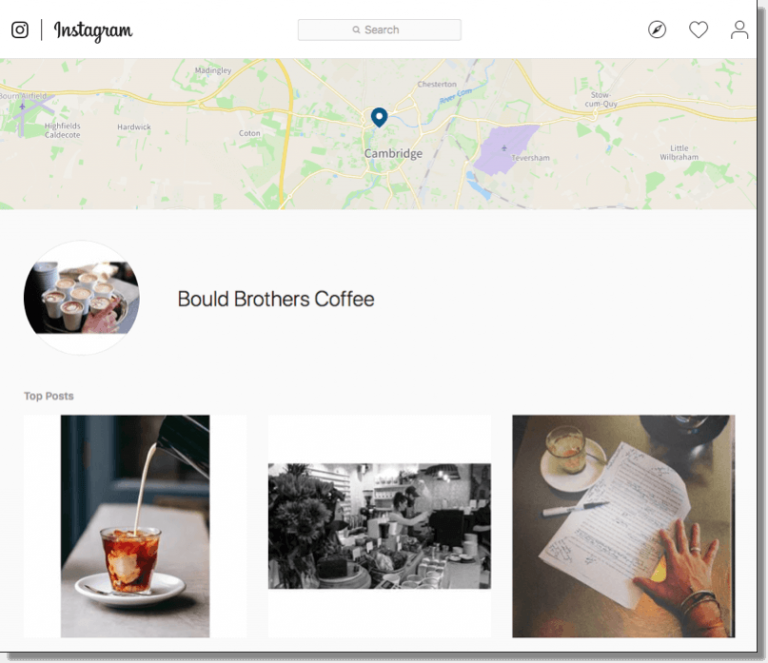 This way, you'll be able to instantly turn your followers into brand advocates by linking their positive experiences with your physical store. Their feedback will be a great addition to your marketing campaign.
Play with different types of user-generated content
Encourage your followers to create different types of content promoting your products. In particular, motivate your customers to create content that can be posted on the platform where you have your biggest following.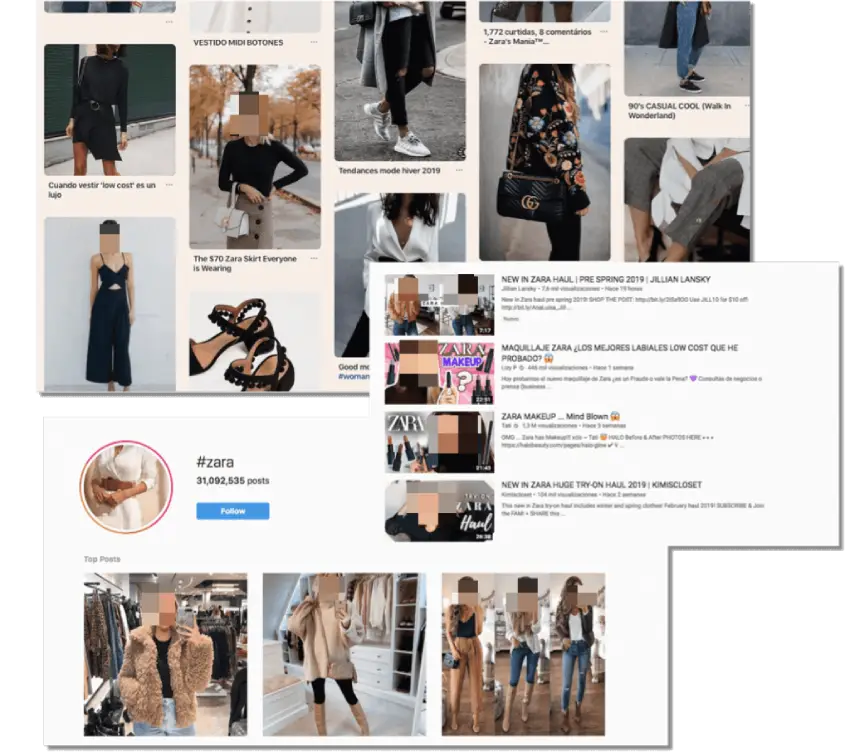 Many platforms are very format-specific. For instance, on YouTube, you can only share videos, while Instagram is predominantly visual and focused on images and videos, and text doesn't have much impact.
Make clients the face of your brand
Anybody would be stoked to become the brand ambassador of a product or a store that they're passionate about. Everyone has their own style and interests, and everyone looks for friends to share their interests with. Choosing one or more customers to be the face of your brand is a great way to build community and earn more loyal customers.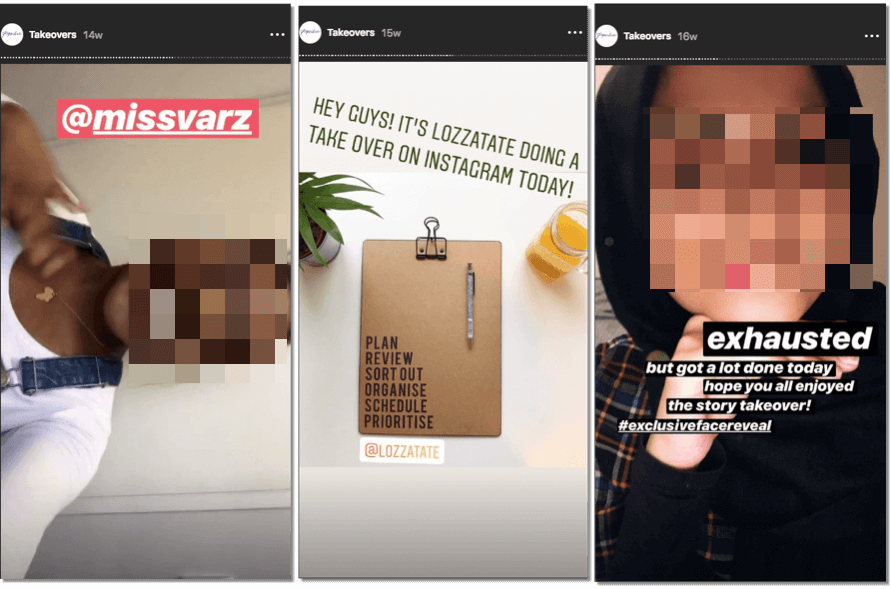 Amanda Sparks, head of the marketing department at Essaysupply.com explains: "The idea that you're ready to trust your customers to promote your brand will show that you're a loyal brand which loves its customers. Not only that, but it also substantiates that your store has the necessary qualities to have dedicated and passionate followers."
User-generated content for retail marketing: key takeaways
In order to drive sales and higher customer engagement, it's important to get creative.
Motivating people to contribute to your brand's presence online is a fantastic way to underline that your store provides high-quality service and cares about its customers.
Start off by creating a unique brand hashtag that will represent an outlet for your clients' creativity.
Repost their contributions to your social media pages. Show potential customers that you appreciate your followers and are not afraid to take a step away from a stricter, corporate image.
Finally, encourage people to openly share their experiences with your store and do it in a broad variety of formats.
User-generated content was the winner at the Netball World Cup 2019. Discover how the event obtained more than 45,000 pieces of UGC.
Something unclear? Or maybe you need some extra inspiration? No problem! You can contact us through our Online Chat. Our Support Team is always ready to assist and inspire!