Posted in: Ideas for your websiteLast update: 29/03/19
Tourism marketing has changed a great deal over the last few years. Among these changes we have seen a trend towards deseasonalization and diversification of supply, with the aim of increasing demand. To meet this challenge, online promotions play an important part in publicizing tourist destinations to potential customers. Below, we outline some successful case studies that have been developed in this area.

The tourist industry offers a wider range of holidays than ever before, and is continually seeking out newly-emerging or potential niche consumer groups, such as:
Amusement and theme-park related tourism
Rural tourism (gaining a lot of ground in recent years)
Adventure tourism (canoeing, cycling, climbing, canyoneering, etc.)
Health or relaxation tourism
Gastronomic tourism
LGBT tourism
Sports tourism (golf, nautical, ski and winter tourism)
To this list we could add many alternatives which have arisen as a consequence of the drive towards diversification and whose objective is to attract tourism to specific destinations via a variety of methods.
The same thing happens with campaigns to promote tourism. Digital marketing and, above all, social networks are important channels today in promoting tourism.
At Easypromos we see creative and successful actions every day – campaigns which are focused on promoting tourist destinations. We'd like to share some of these with you below.
Tourist destination as object of the promotion
An appealing video contest to promote the province of Seville
Social media platform video contests, some of which permit users to upload videos they've created themselves, are used frequently. They offer the chance to combine both image and sound, and they elicit a high level of involvement from fans. These fans can become subscribers to a hotel, or to a specific destination, etc. It is far more effective if a user is the one making a recommendation, as this generates trust. In this contest, the proposal was for users to upload a video of their best experience in Seville. The idea was for users themselves to provide their own alternative ideas about things to enjoy in Seville; the campaign was called: "There is another Seville, full of experiences". The promotion was a huge success, and many extremely creative videos were generated as a result.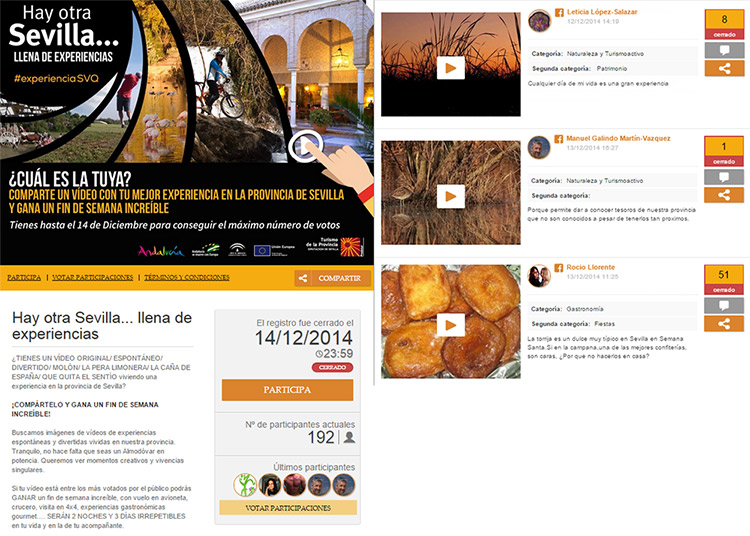 Asturias Natural Paradise and their category photo contest
This example is perfect for promoting a tourist destination, for a variety of reasons. Firstly, thanks to the possibilities for participation that it offers users (from the wide range of options/categories available, all users had a photo they could enter). Secondly, with just a simple photo contest, all options for tourism in the zone were catered for: the photo contest categories were Nature and Landscape, Beaches, Gastronomy, Towns and Cities, Culture, and Sport and Adventure.
The result was a photo contest created as a promotions group in which users created a high-quality photo album of Asturias. There was a high level of involvement in the campaign, which ensured that it worked extremely well.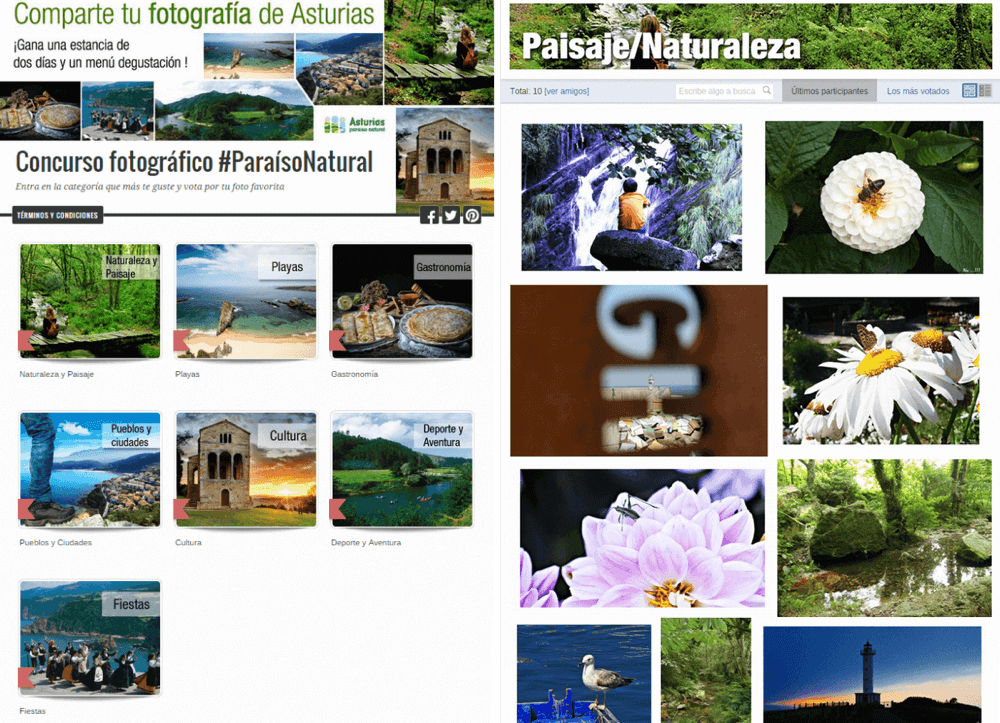 Costa Brava Girona Pyrenees and an Instagram photo contest
The following example is of a photo contest organized by the Costa Brava Girona Pyrenees Tourist Agency, whose objective, as well as promoting the destination, was to increase their number of Instagram followers. For this reason, users could participate only by uploading a photo to Instagram with a hashtag.
The novel aspect of this action was that the type of photos that users had to upload differed depending on the week. The contest lasted four weeks; during the first, users had to upload photos of the Girona Pyrenees which featured the color green, the next orange, the third brown and the last blue.
From 10 to 16 of November photos with green hues
From 17 to 23 of November photos with orange hues
From 24 to 30 of November photos with brown hues
From 1 to 7 of December blue hues
The #LaTardorEnColors campaign also resulted in the creation of an album of the area, generated by participants, which surpassed all expectations of the campaign.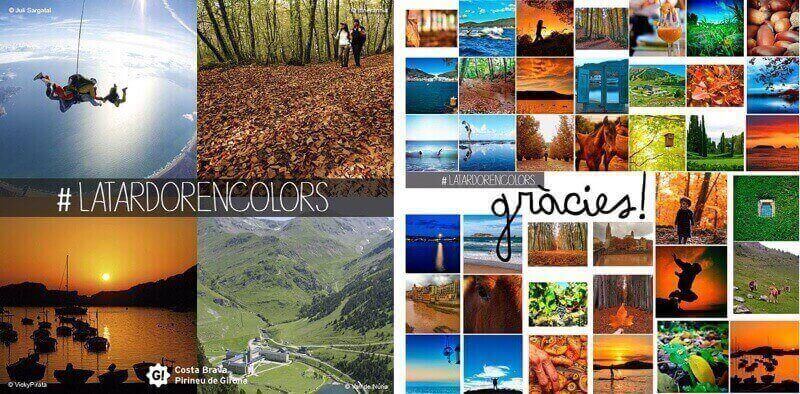 The destination as prize or promotion claim
How to promote an around-the-world trip
Another of the promotions that attracted our attention came from a brand of chewing gum. It was also a very popular promotion with users. The brand created an online campaign to publicize the prize that the winner of their offline promotion would receive: an around-the-world trip.
The online campaign consisted in a quiz with questions related to these six destinations, so that users could find out more about the destinations the lucky winner would visit.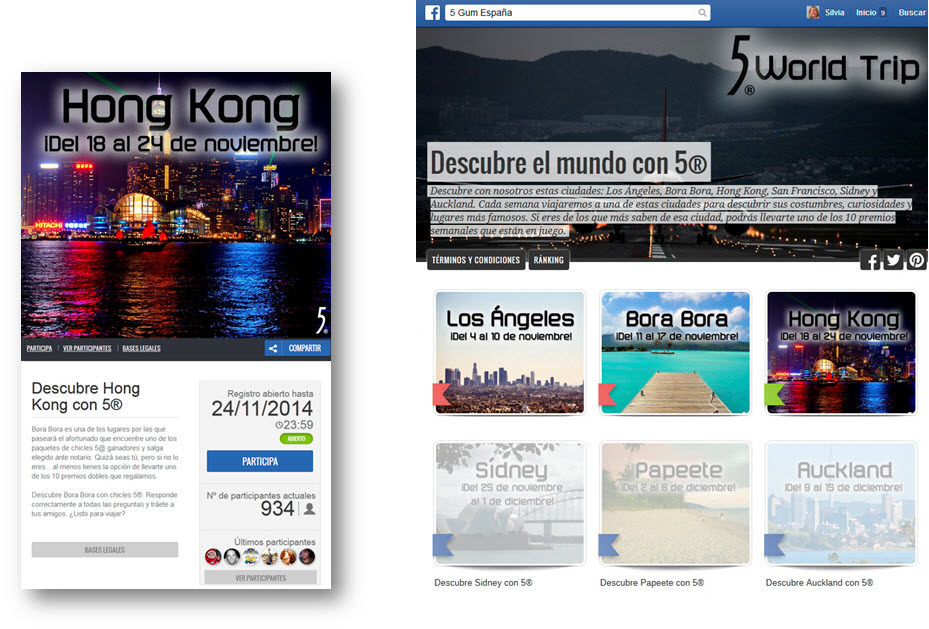 Sweepstake of 100 flights to different destinations to promote airline routes
This example has been much talked about and given as an example by many digital marketing professionals and specialists in social networks, for its efficiency and virality, and because it has been repeated various times and is a landmark in promotions of this type. The airline company Vueling, using the winning moment application, raffles 100 flights to their principal destinations with the aim of promoting them among their customers. The result has always been a success, in terms of the level of virality achieved and the element of fun provided, as well as in the increase in the number of fans and achievement of the set objective: promoting a service.
Watch the promotional video that was disseminated to create some buzz around Vueling Day.
A trip to the Canary Islands in exchange for a slogan
Gran Canaria Tourism and Viajes Nautalia carried out a joint action to search for a slogan for their new campaign. They did so via a writing-based contest. The dynamic consisted in asking participants to propose a slogan that could form part of the "Gran Canaria Inspires Me" campaign. Thanks to this campaign a slogan was found. Another benefit of the campaign was that users included everything that drew attention to the island in their slogans, meaning that the slogans served as destination recommendations to other users.
The final winner was: "Gran Canaria, the island that enchanted time."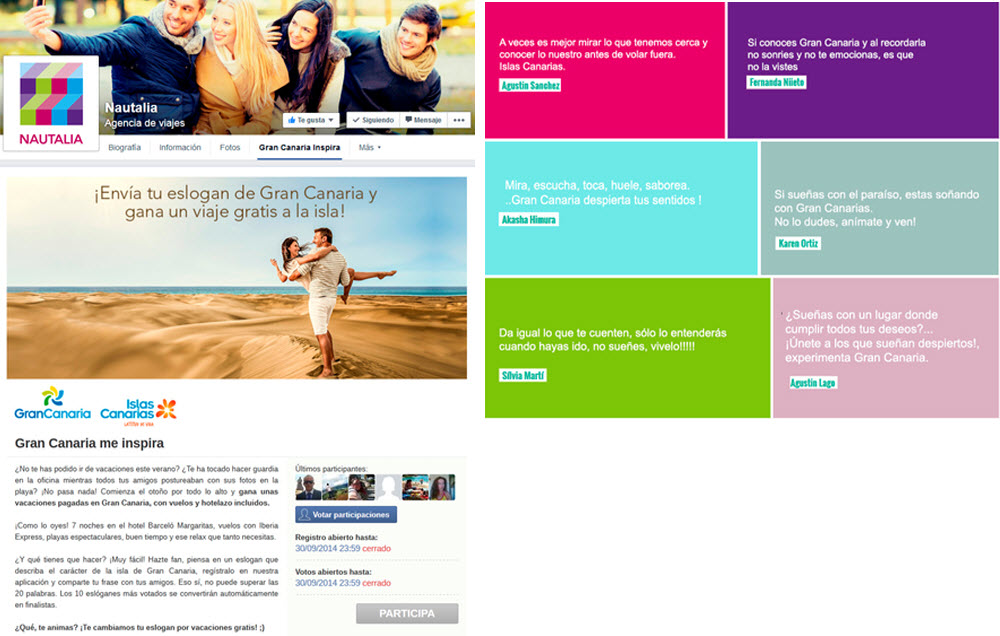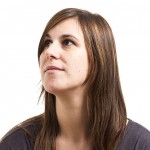 Silvia Marti Ferrer
Marketing and Customer care Easypromos' team
Publication date: 2015-03-31