Posted in: Digital marketing,Events,Ideas for your websiteLast update: 11/11/19
Black Friday: the biggest day of the year for Western retailers. Shoppers are ready to spend and save with holiday deals and big-ticket discounts. So how can you make your brand stand out? Read our ideas for contests, giveaways, coupons and rewards to make Black Friday your favorite time of year.

Christmas comes early in marketing. Before most people have even planned their Halloween costumes, we're preparing frantically for the winter holiday shopping season: Halloween, Black Friday, Cyber Monday, Thanksgiving, Christmas, and more. So quick, effective campaign ideas are essential for your Black Friday promotions.
In this article, we'll discuss how to drive traffic to your online and offline stores. Use discounts, deals, and contests to incentivize consumers and market your brand. Read on for a comprehensive strategy for Black Friday promotions.
Looking for a quick fix? Try our free, instant templates for Black Friday giveaways on Instagram and Facebook. Just fill in your brand name, prize details, and promotion dates!
Spread the good news!
Black Friday revenues have grown steadily since 2008, and 2018 set a new sales record for Cyber Monday. What's more, consumers still have a clearly positive attitude to the shopping festivities. Shoppers are excited for the chance to buy holiday gifts at a discount and take part in what is now a global tradition. So you can tap into all that excitement and anticipation!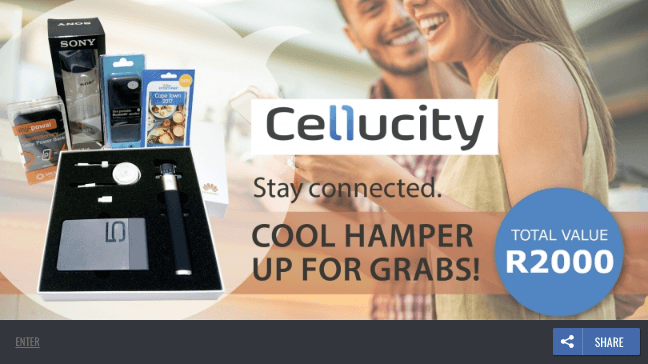 Let customers know that you'll be ready with a full range of products, services, discounts, and deals. Don't forget to announce your Black Friday promotions in-store and online. More and more consumers now use their mobiles or home devices to look for Black Friday discounts. They use social media and hashtags to find the best #BlackFriday deals, too. Keep track of holiday gift trends, too. For example, gift cards are increasingly popular as Christmas presents, and they're easy to share online.

One way to get attention is with a giveaway. Create a simple registration form to collect your customers' contact details. Then you can offer exclusive Black Friday promotions as a reward for signing up. You'll be able to share the promotion link across your social media, website, and in-store publicity. Spreading the news is a very important aspect of Black Friday marketing!
Incentivize sales, online and instore
Once the big day arrives, it's time to step up your Black Friday promotions. Your customers should already be aware that your store is taking part in the shopping holiday. Now it's time to close those sales by offering tempting coupons, discounts, and promotional codes.
Some retailers are cautious about offering coupons. However, the record-breaking sales figures for Black Friday and Cyber Monday should convince you! All the evidence shows that well-planned, well-executed coupon promotions pay for themselves – and more – by driving an increase in sales.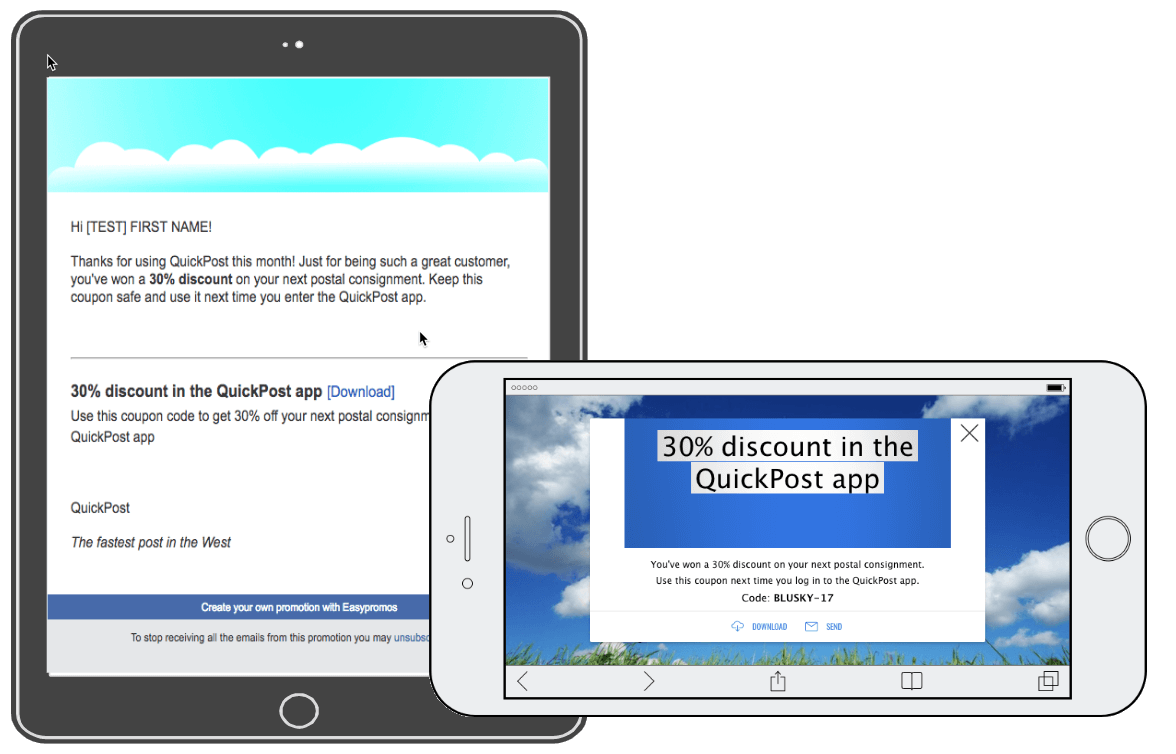 This effect applies to online and in-store purchases. Online shoppers are notorious for abandoning their purchases at the last minute. If you choose the right moment to offer a discount or free shipping deal, you could transform your Black Friday sales figures. Even small, independent retailers can boost holiday sales by offering shipping.
A great way to distribute discount codes and vouchers is by doing so with a Prize Wheel that you can embed on your website or blog! Give your audience a chance to Spin the Wheel and win a discount voucher that can be redeemed in your store or online.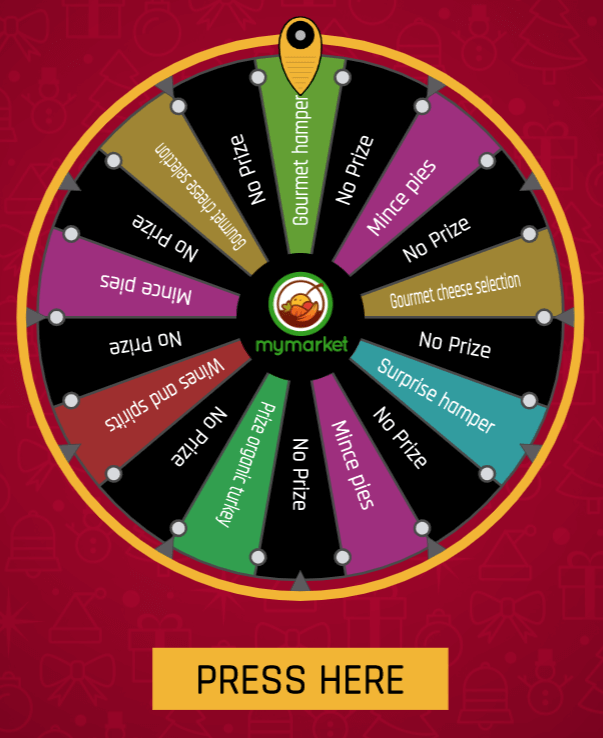 That way you convert your audience into potential customers, and you generate new leads, as to claim the code the user has to fill in the entry form with their contact details. Now you can have your cake and eat it, too!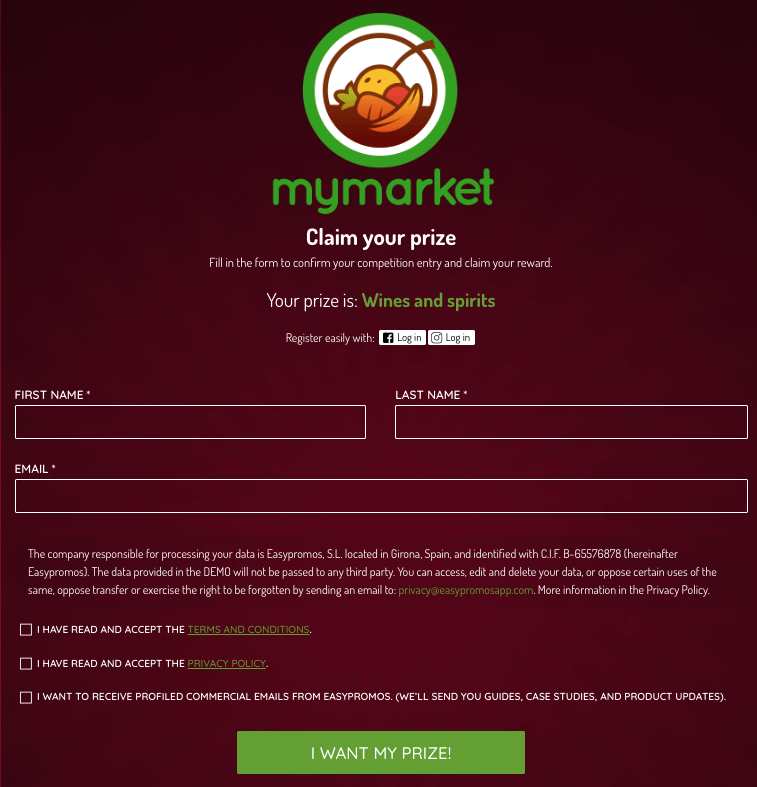 Enjoy every last moment
So you've prepared your customers with email marketing and social media campaigns. You've filled your store with tempting deals and discounts. Now Black Friday is here – but your work isn't over yet!
To get the maximum out of your Black Friday promotions, finish up with limited-time offers and giveaways. You can add suspense and competition with an Instant Win contest.
Here's how it works: users sign up for the giveaway, and can check in again as many times as they want. Every time they check in with the app, they have the chance to win a prize. If they aren't lucky the first time, they'll be tempted to try again… And again…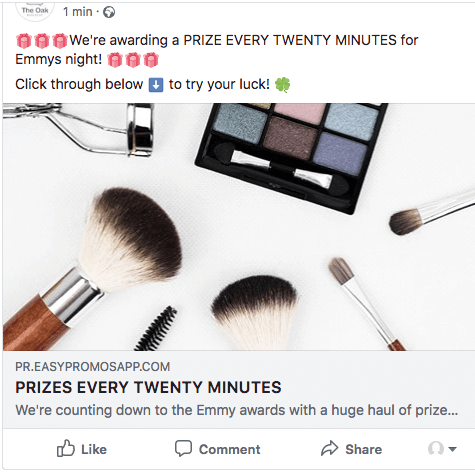 You can offer different prizes throughout the day, or keep updating your promotion to count down the hours and minutes. Run a contest that counts down to midnight if you want to entertain shoppers who are queueing up for the Black Friday sales. Or you can run a last-minute giveaway to finish up your stock at the end of the day!
Another great Black Friday marketing idea is to create your own unique discount codes that can be redeemed in-store or online. Share the link to the entry form on your social media channels and distribute the codes in a very simple way. You can use the Easypromos Coupons app that will make the task much easier!
All your followers will have to do, is fill in an entry form with their contact details, and then download their coupon with the code.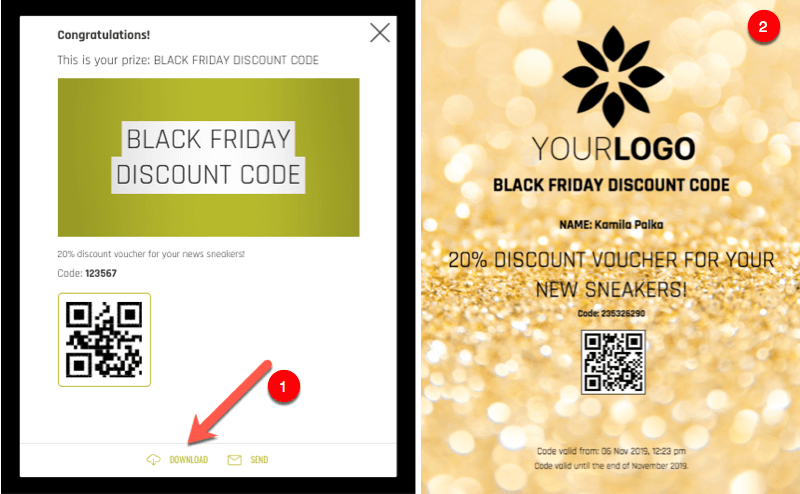 Until next year…
When the excitement of Black Friday is over, don't forget to follow up with old and new customers. Send personalized emails to thank them for shopping with you. Make sure you stay in touch to share more promotions throughout the year – and bring them back for Black Friday promotions in 2020.
It's never too early or too late to plan your Black Friday promotions. Create your free account now to design promotions and giveaways with Easypromos.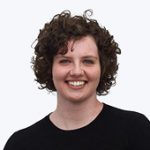 Corinna Keefe
Content marketer at Easypromos
Publication date: 2015-09-14