Posted in: EventsLast update: 28/08/19
Spring is here, bringing sunshine, flowers, and a new sense of hope and energy after the winter. We've collected six real examples of spring promotions to help you seize the moment, with six different marketing objectives in mind. And we've even thrown in some free resources to get you started!

Spring: the season of renewal. This is a good time to take a look at your marketing and sales strategies. Are you getting the results you want? Is your business thriving? Or is it time to try something new… like one of these six spring promotion ideas.
Online competitions, contests and offers are very popular with customers. They're a great way to raise your brand's profile and bring energy to your online presence – without having to work too hard. If you're looking for a change, or just want to liven things up a little, then this article is for you.
Spring promotion idea #1: photo contests
The sun is shining and the flowers are in bloom. We all enjoy snuggling up indoors with a hot drink during the winter – but now the seasons are changing, and everyone's keen to get outdoors. Ask your followers to take part in a photo contest with a spring theme!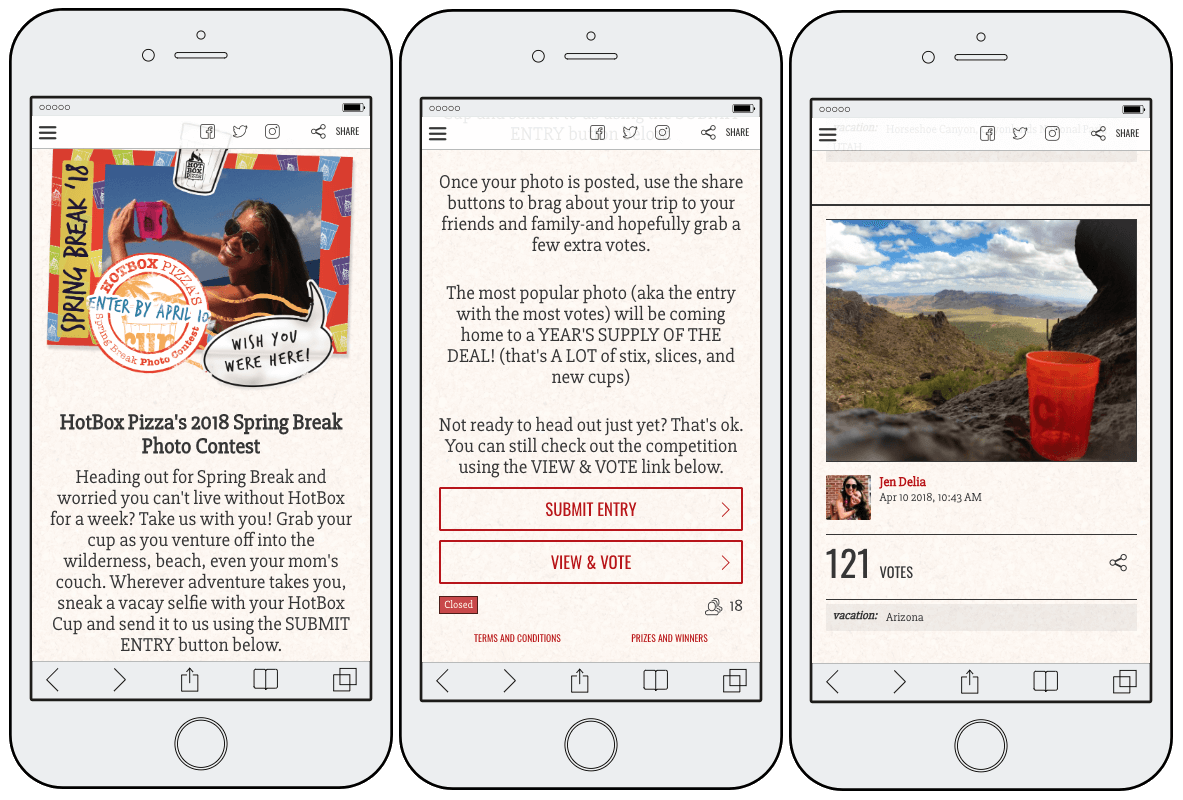 Here's a great example from a takeaway pizza company. They targeted young university students celebrating spring break. This age group loves taking and sharing photos… and students are always interested in free food!
The fun photo contest made the brand seem in touch and approachable. And because they asked followers to vote on photos as well as posting, they could double their online engagement.
Another option is to set up a PhotoFun contest. In this twist on a classic photo competition, people share their snaps… then decorate them with spring-themed frames and stickers. They can download or share the result with friends.
Top tip: Get a head start with our spring PhotoFun templates! Click here to try the demo and create your own spring promotion in minutes.
Spring promotion idea #2: classic giveaways
We've said it before, we'll say it again: email marketing is still the most powerful way to increase sales. But how do you get those contacts to begin with?
A spring giveaway with registration form can help you recruit hundreds of new subscribers. Plus, because you can customize the registration form, you can also collect customer data to help target future promotions.
In return, participants have the chance to win one of your products. Use this opportunity to show off your new spring range – or make space in your stockroom by clearing out old products.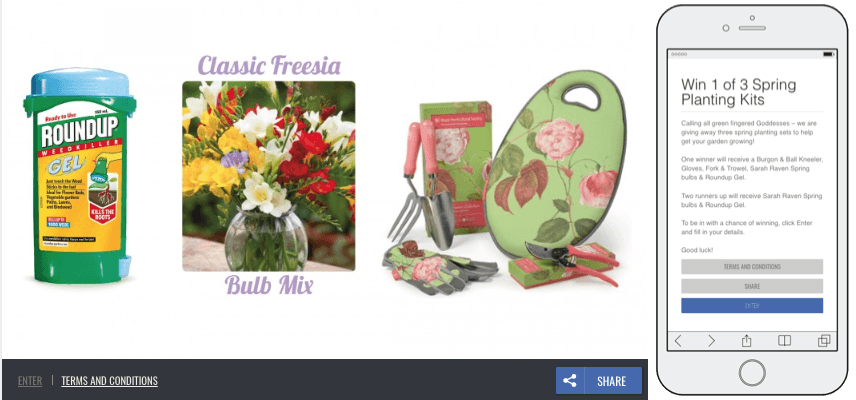 Take the example above, from a local gardening center. Spring is exactly the season when gardening businesses and brands should maximize sales. This brand offered three Spring Planting Kits, each showcasing a range of valuable, seasonal products.
The prize was perfectly designed for their target audience. And because the brand curated each bundle of rewards, they added extra value for the winners. Meanwhile, customers who didn't win were reminded of the useful spring products on offer.
Top tip: liven up your giveaway with cheerful spring pastels and floral patterns. Click here to use our spring giveaway template with a ready-made design!
Spring promotion idea #3: refer-a-friend promotions
Everybody's talking about word-of-mouth marketing these days. And the best ambassadors for your brand are… your customers!
So try kick-starting those recommendations with a Recruiters or Refer A Friend contest.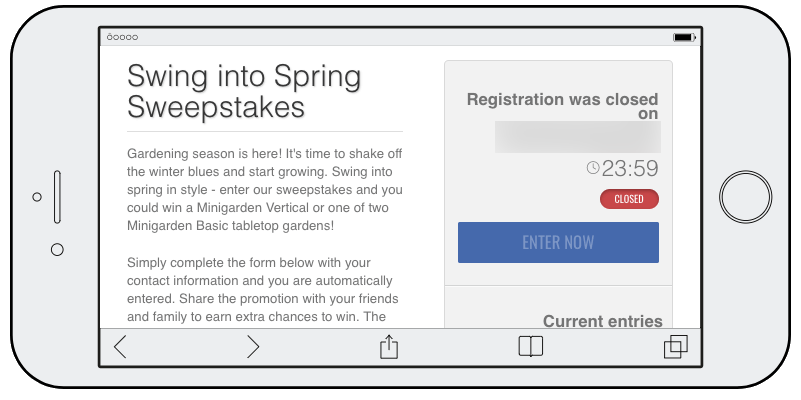 The idea is simple: it's a classic prize draw. However, every time a participant gets their friend to sign up, they earn one more entry in the prize draw.
Top tip: Facebook and Instagram don't allow giveaways where participants have to follow you. If you want to collect leads by making social connections, then a Recruiters contest is the brand-safe option!
Spring promotion idea #4: get involved with the community
As the weather improves, people become more active. That includes community events and outdoor hobbies, too. Creative contests are a great way to take part, and show that your brand is connected to the local community.
Here's an example we love: a Pick Your Favorite contest which gave locals the chance to choose a city mural. Participants could vote on four different designs. The winning artist would paint their design on a prominent city street.
The organization behind the contest succeeded in promoting local artists and engaging with the community. They built good will with local shoppers. And they also had the chance to collect contact details from everyone who voted, to help promote their campaigns in future.
Spring promotion idea #5: sponsor local events
Another way to get involved with the local community is to sponsor events – especially sports events! Many clubs, teams, and leagues start up in the spring after a winter break. And the months between winter cold and summer heat are ideal for walking, running, cycling, hiking, tramping, and camping.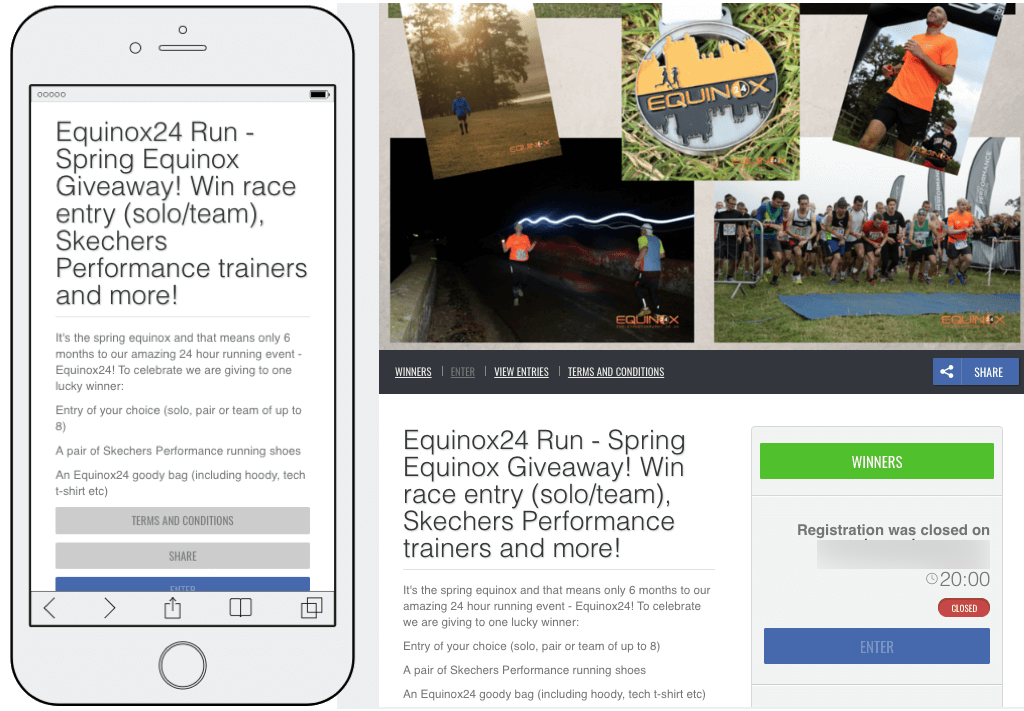 This brand chose to highlight a 24-hour running challenge. They linked up with the event by offering useful, relevant prizes such as running shoes or an entry in the race. Participants just had to sign up with their contact details, and they could specify which prize they'd prefer.
Sponsorship and co-branding events like this are a win-win for everyone. The event gets more publicity through their spring promotions. The brands which donate products increase their reputation. Participants get the thrill of the prize draw – and maybe even a prize.
Spring promotion idea #6: writing contests
It's easy to focus on the visual side of digital marketing. And it is a good idea to dress up your spring promotion ideas with bright colors, photos, and videos. But don't underestimate the value of writing contests!
You can ask your followers for opinions, ideas, feedback, and inspiration. Give them a chance to express their creativity and share their feelings with your brand. When you ask your customers to share their words, you make them feel valued and respected.
Here's an example of a co-branded writing promotion. Two gardening businesses teamed up to run a very special contest. Participants could name a new variety of rose.

Once they had registered their contact details and suggested a name, users could vote on the entries, too. This is a great way to maximize engagement with your online contests, as we saw with the photo and voting contest examples above.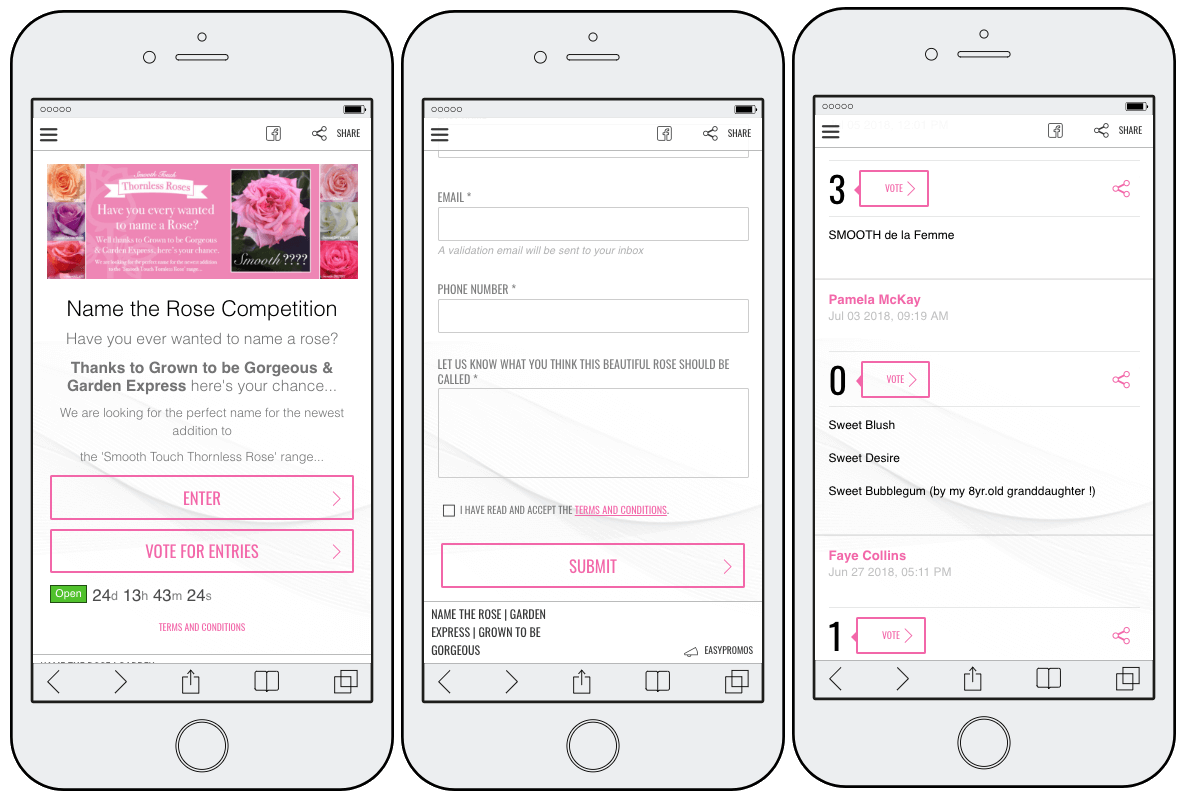 Top tip: Try a survey to find out customers' tastes, opinions, shopping habits and routines. Use a quiz or multiple-choice test to entertain shoppers or educate them about your brand.
Put your spring promotion ideas into practice
By now, you should be overflowing with spring promotion ideas to help your small business grow. Click here to get started – it's free to create an account and start designing your first spring contest.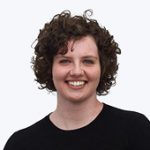 Corinna Keefe
Content marketer at Easypromos
Publication date: 2019-08-28