Posted in: Ideas for your websiteLast update: 30/09/20
Halloween arrives side by side with the end of October, both followed by All Saints' Day. However, over the last years, Day of the Dead, a popular Mexican tradition, is also starting to gain traction in other – not necessarily Hispanic – countries. If you're looking for a more unique way to surprise your audience you should check out this blog post. We take you through creative and colorful examples of Day of the Dead promotions that will definitely differentiate you from the competitors setting up scary Halloween campaigns.

Before we start with examples of Day of the Dead promotions, let's make sure you understand the origins of this special celebration deriving from Mexico. In 2008, UNESCO added the Day of the Dead to the Intangible Cultural Heritage of Humanity list. According to many different sources, Day of the Dead originated from different Mexican ethnic groups. The fear and uncertainty of death generated a series of rites and traditions that have lasted until today.
The wide range of celebrations, decorations, and colorful props associated with the Day of the Dead, leaves us with a handful of ingenious ideas for Day of the Dead promotions. Sugar skulls, traditional Catrinas, dressed up altars, and typical dishes… All these aspects help you come up with some interesting and engaging ideas.
Let's take a look at how brands boosted engagement with Day of the Dead promotions on social media.
Day of the day social media giveaways to boost social media engagement
There's no easier way to publicize a brand or product than with a social media giveaway. Did you know that current social media algorithms display posts with high engagement to more users? They understand that posts with many interactions are relevant and interesting, therefore, they're seen by a higher number of people. Day of the Dead is a great excuse to run comment giveaways on Instagram and Facebook and therefore increase brand awareness online.
In the first example, you can see how a tattooist decided to boost social media visibility with an Instagram Giveaway. He ran a Day of the Dead sweepstakes in which he raffled a free skull tattoo. Every user who followed the organizing account and mentioned three friends got a chance to win a free tattoo!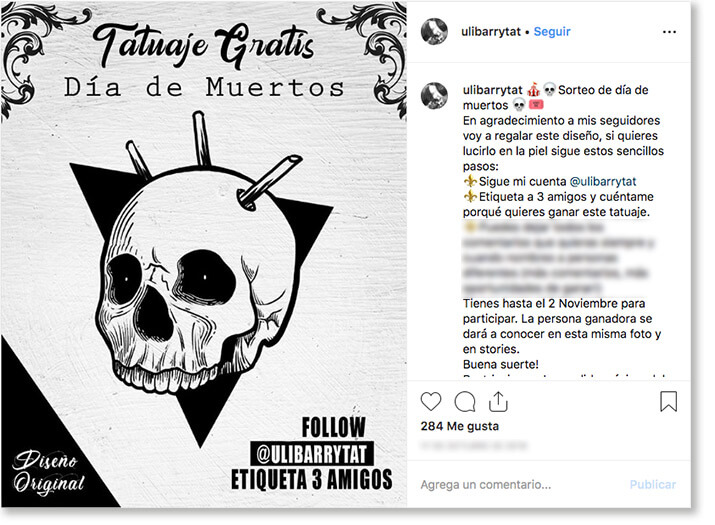 Next up is an example of a Facebook Giveaway organized by InfanKids. The brand asked their social media followers to explain their favorite thing about the Day of the Dead, and what they like about InfanKids stores. Open questions generate loads of desired engagement. In this case, there were many interested participants, who voluntarily shared opinions about the brand's stores.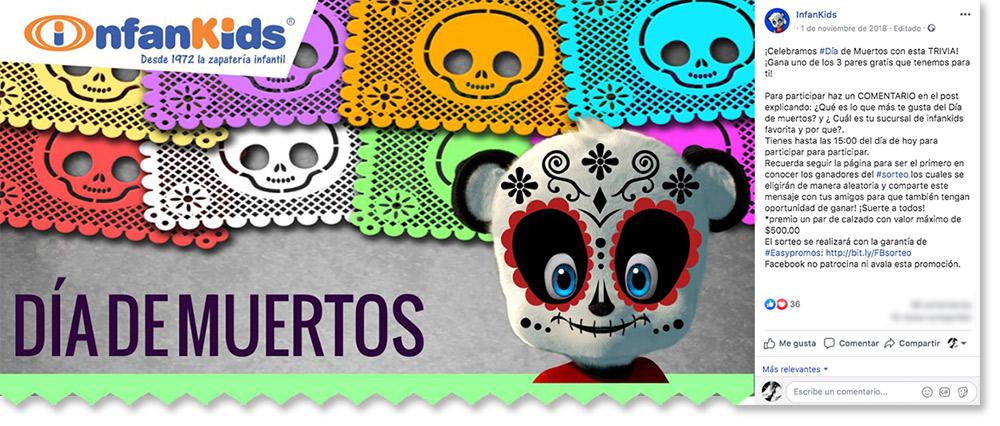 Entertain online communities with branded Day of the Dead mini-games
Do your followers respond positively to interactive or gamified campaigns? If that's the case, you can surprise them with a branded Minesweeper where users try to reveal mines without setting them off. If you're looking to attract as many participants as possible, you should incentivize participation – discounts, new product launches, gift boxes, and product hampers will definitely do the job!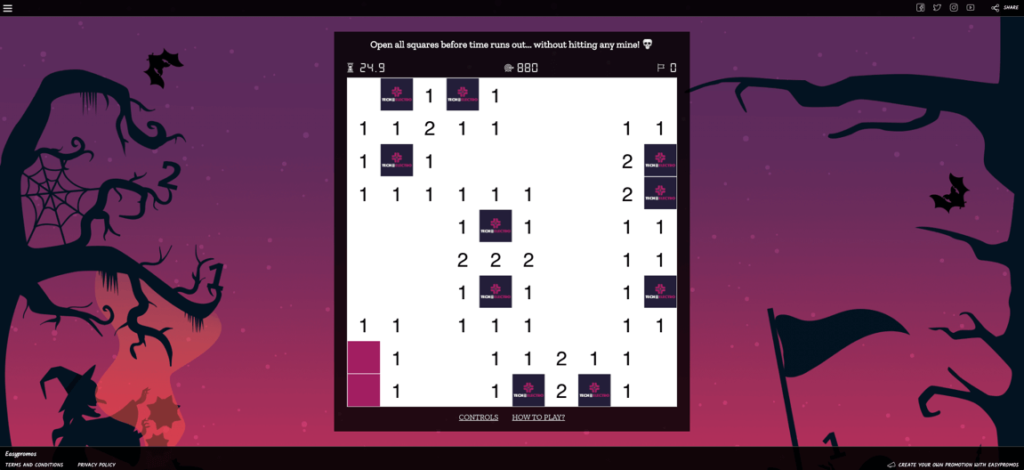 Do you like the idea of launching a branded Minesweeper? Would you like to launch your own game? Use our pre-configured Minesweeper template and launch your promotion in minutes – 70% of the design is ready to use, just change the logos and update the text!
Another game that social media users tend to love is a branded Memory game. In order to enter a prize draw, users must find matching pairs as quickly as possible. Remember to use images associated with the Day of the Dead like in the following example: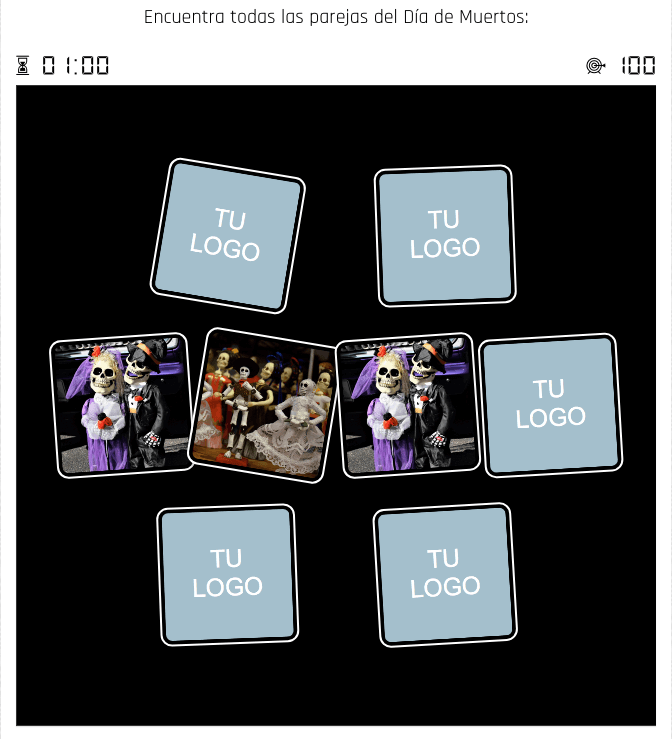 Try our Halloween Memory DEMO and if you like the idea, launch your own Day of the Dead Memory game to promote your products or campaign. The good news is that you don't need any programming skills to create a game for your brand.
Collect user-generated content this Day of the Dead
The most colorful and well-known aspect of the Day of the Dead are catrinas – decorated skulls. Organizing an online promotion with catrinas is a good way to attract a lot of attention and make your brand stand out from the crowd focused on scary Halloween promotions.
Here's an example of a Scenes promotion that any brand can organize. Users design their own sugar skulls for a chance to win attractive prizes, which can be raffled among all participants or only those whose designs obtain a higher number of votes. Enabling the voting system is a great tactic to encourage social media sharing and therefore improve social media sharing.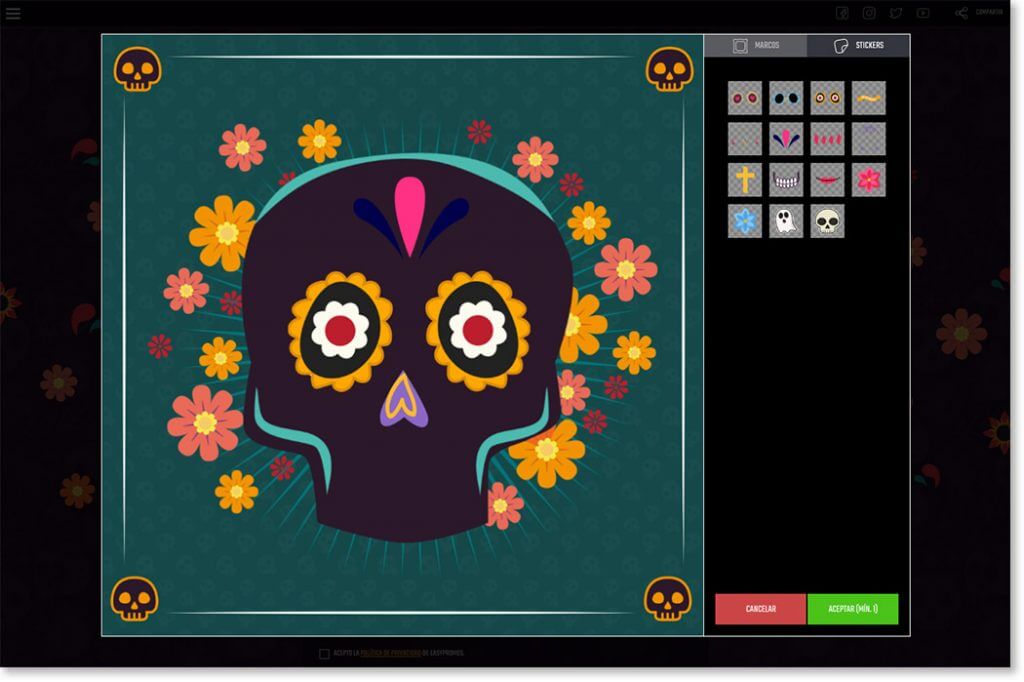 Do you like the idea of running your own catrina contest? Test the user experience playing our Day of the Dead DEMO. If you like it, use our fully customizable ready-made template to launch your branded campaign.
Another way to obtain content from your social media community is to run fun photo contests, for example, with our PhotoFun app. Users upload their pictures and decorate them with Day of the Dead stickers and frames, which can also represent your brand. All pictures are then displayed in a public gallery, which can be shared on social media channels. You can incentivize all participants, or simply organize a random prize draw for the participants.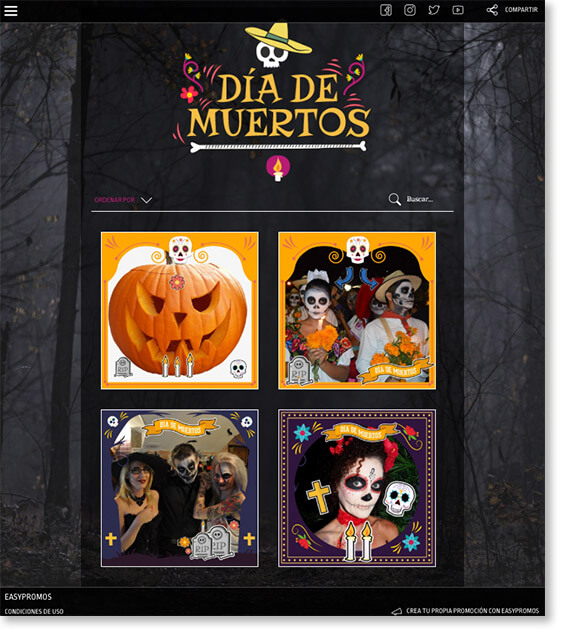 Do you need help with your Day of the Dead campaign? Or maybe you have some technical questions that need answering? Chat with us!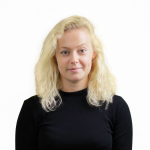 Kamila Palka
Easypromos marketing team
Publication date: 2020-09-30