We are facing an important change in terms of the way we access and consume information. The rapid evolution of smartphones and tablets and their continuos improvement mean that people use these devices more and more frequently for activities like:
Accessing the internet.
Entertainment (especially taking photos or recording videos).
Taking part in social networks.
These three changes in trends provide us with the perfect environment to ensure that contests, sweepstakes or promotions that contain videos now work better than ever. Additionally, most-viewed videos are not those produced by professionals, but those created by ordinary internet users.
Below we suggest a series of ideas to help you run successful video contests:
Talent video contest
Video is the perfect form of media for staging a talent contest, enabling users to upload videos of themselves performing acrobatics, dancing ballet, singing, doing impressions and so on. There are plenty of people out there who are eager to share their talent with the world, especially if there is a prize at the end of it as well as fame to be found.
A talent video contest doesn't necessarily have to be limited to artistic talent. In the following example, the Sales Talent Agency, based in Canada, has established the "Great Canadian Sales Competition" (GCSC). The competition offers students the opportunity to submit their sales video pitch for the chance to win $7,500. However, the main objective of the contest is to connect students with potential employers.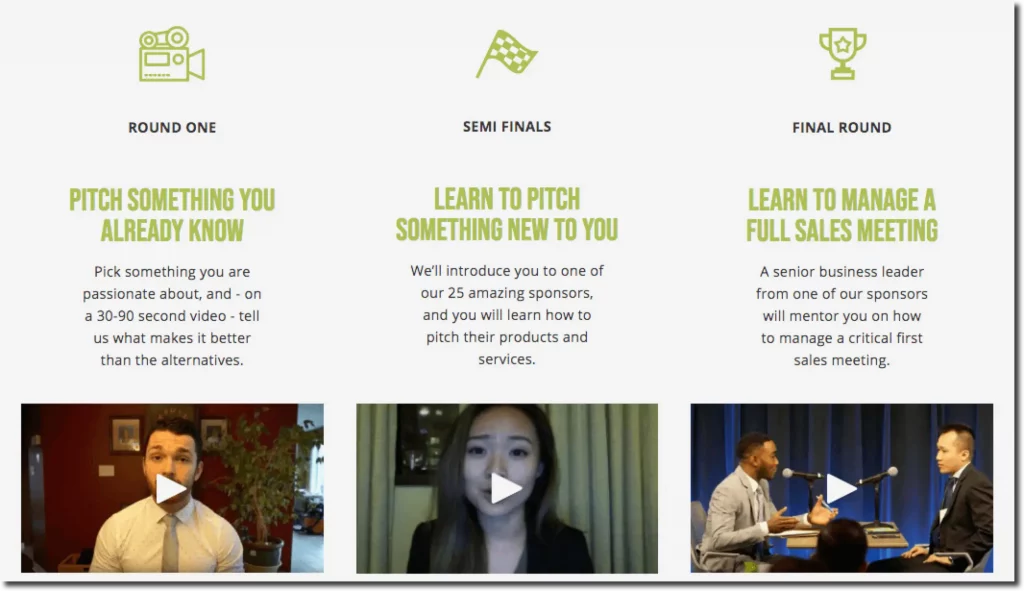 Sporting events video contest
Make the most of any sporting event. Sport can capture the public's imagination. Use an appropriate "call to action" that encourages people to show their support for their favorite team or sports personality.
We're not referring only to the Olympics, the World Cup, Wimbledon or Formula One, which are international events. If you wish to capture the attention of people in a specific geographic location, you can also take advantage of events such as marathons, smaller tennis tournaments or minor soccer league games with local teams.
You can propose a dynamic in which participants have to celebrate a goal in the most original way they can think of; or shout out words of support to their team; upload a video of themselves crossing the finishing line of a local marathon; or simply film themselves showing what tricks they can do with a soccer ball.
"Say it with a video" contest
Video is the only media in which images and sound can be combined with text. Without a doubt it's the form of media which can best move or thrill people. This kind of video contest is an easy way of encouraging people to really get involved. Ask them to participate with a message to a family member who lives far away. The message could include a song too. Suggest actions that include a second person; for example, create a dynamic that involves the entrant naming someone in the video (challenging a friend to do something). This person will almost certainly take part, but they will also share the video, boosting the virality and helping the contest to work better.
"Holiday Greetings" video contest
Similar to "Say it with a video" contest, but focused on specific holidays celebrated all over the world. Organize a contest asking entrants to provide gift ideas for Fathers' or Mothers' Day. How about a Christmas decoration contest or a tree decorating contest? An option for Easter could be to ask users to submit the most original Easter egg design. If you would like to limit these contests to a specific area you could use local festivals such as Fallas in Valencia, Spain; or country-specific ones like Bonfire Night in the UK or Diwali in India. For these types of contests you could ask participants to make a video showing their favorite aspects of their festival.
Seasons
A common practice in traditional marketing is that known as "seasonal strategies." This is an effective technique which encourages you to create contests which make the most of the current season.
Some examples: You can carry out a social media video contest at the start of summer in which users must offer tips for taking care of the skin in the sun. This could be a good way for a sun cream manufacturer to boost interest in their product. While a Cava producer could find a date near December for promoting their product by organizing a contest in which users upload photos of themselves raising a glass of cava at parties or family gatherings.
Keep up with the trends
Keeping up with trends ensures a greater level of virality. Users filming themselves dancing or singing along to the latest hit song can become viral. It's also fashionable to post positive quotes. Another option could be to take advantage of the blogger movement by encouraging users to create a video of this summer's latest fashion trends.
Raise awareness through a video contest
Campaigns to raise awareness are a good way to rally the community and increase engagement around a positive objective. These campaigns also provide a setting for your brand to "give back" to the community and to promote your corporate social responsibility. With topics ranging from environment to support groups, it shouldn't be too hard to fin one that aligns with your brand's values.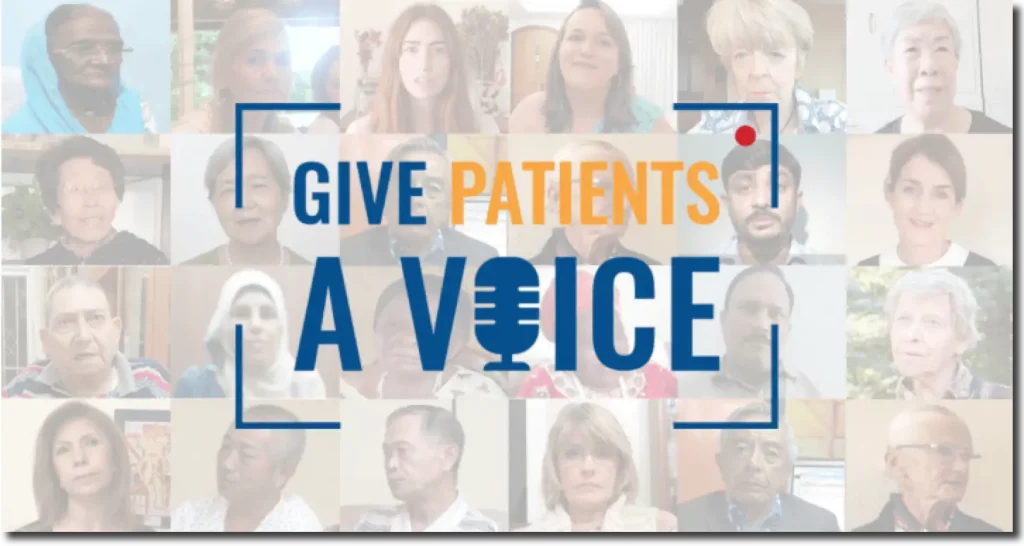 Learn about the International Osteoporosis Foundation organized a successful video contest to raise awareness about the disease, educate the public, and give patients a voice to share their experience.
Hobbies and interests
It's also possible to organize a contest related to hobbies and interests or to entertainment generally. Without a doubt, the success of certain YouTube users stems from their sharing of experiences with other people who have the same interests. Create a contest in which users propose season endings for a successful TV series; or one in which contestants film themselves playing their favorite videogame. Another option could be a video contest of pets showing their abilities.
Video contest as part of a conference or seminar
Social networks are changing the way we communicate. Thanks to them we are capable of interacting instantly with people from all over the world. This means we can give an event both national and international visibility.
Do you want to broadcast an event in real time? Find a hashtag and encourage everyone attending the event to promote it by uploading a video of the event, or of themselves explaining one of the themes of the lecture or summing up the conclusions of the speakers. In this way, the information can reach people who are interested in the subject but weren't able to come to the event.
In the following example, the California based University program MESA organized a video contest as part of their 2021 Leadership conference. Participating students had to upload a video outlining their engineering project. The participating videos were displayed in a gallery and the winning projects chosen by popular vote.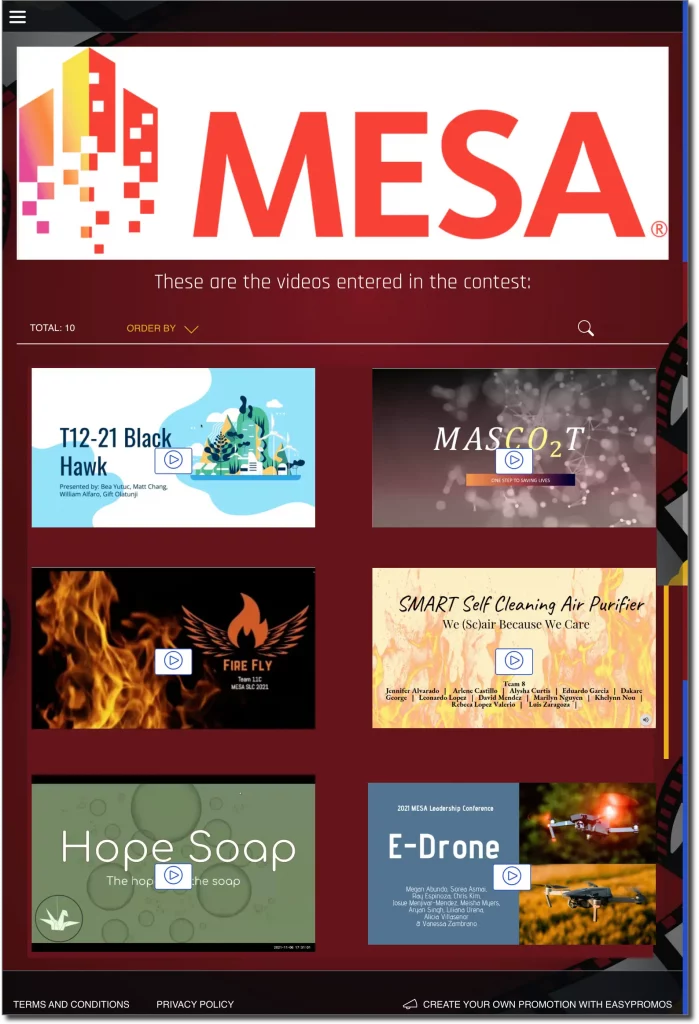 Use a video contest to promote your product or service
Make the most of these types of actions for promoting your products or services by encouraging people to come to your online or brick-and-mortar shop. You can organize am unboxing video contest or ask users to share a video using your product for a chance to win a credit voucher for your shop.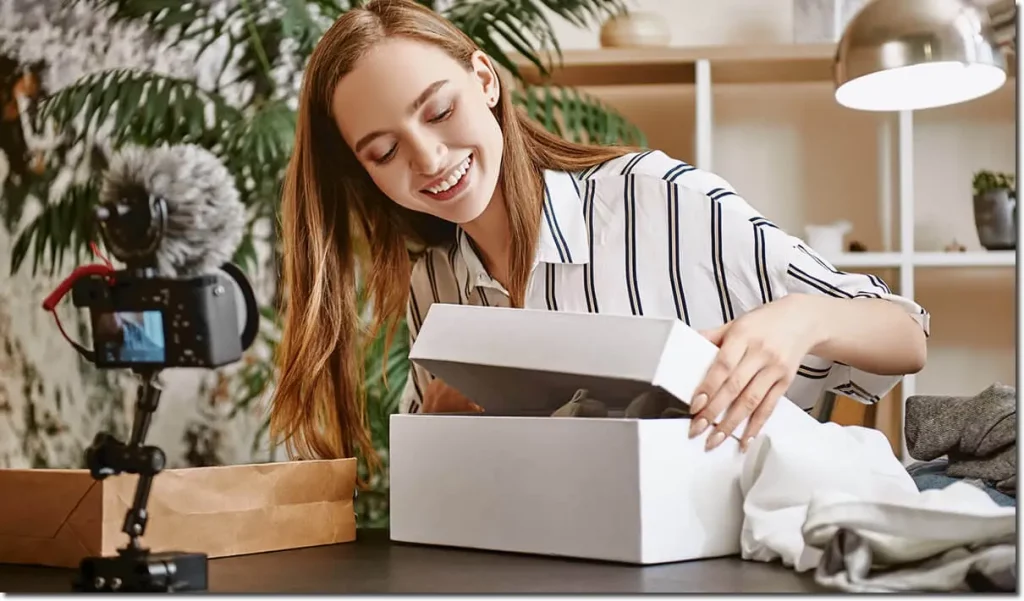 You can also take advantage of visits to your restaurant or hotel by incentivizing customers to record videos of themselves recommending your establishment to others.
Video Contest to build customer loyalty and promote your brand
Nowadays, customer loyalty is very important. With so many brands on the market and online shopping, the competition is higher than ever, and it's harder to keep customers coming back to your business. Your occasional clients become loyal customers as a result of positive customer experience and satisfaction. So why don't you look up to Quark Expeditions that organized a Video Contest as a customer retention idea, and target your previous clients?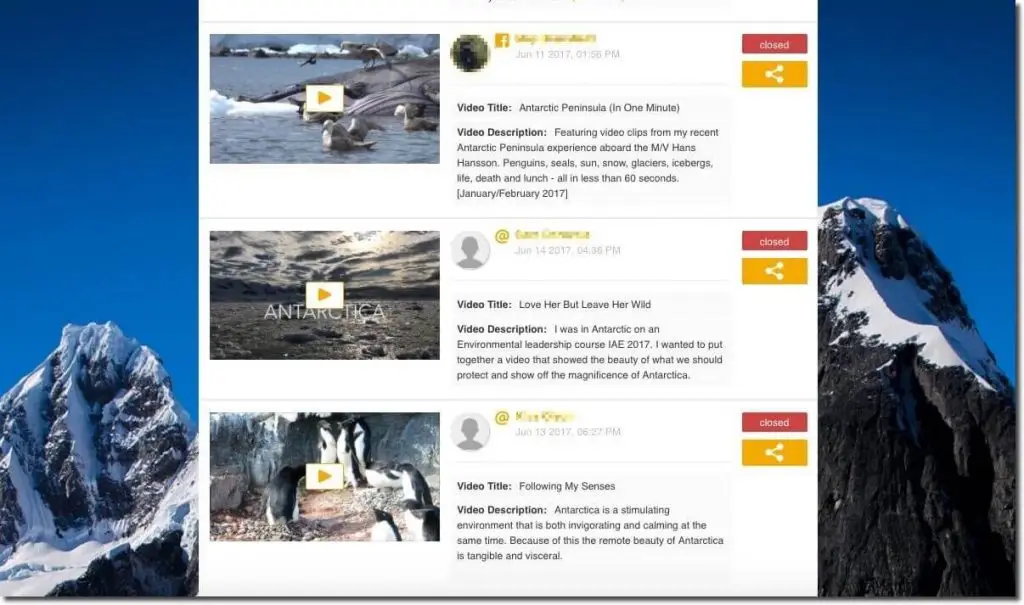 The company launched a promotion targeting past passengers of one of their expeditions to Antarctica. The participants were asked to share their footage from the trip for a chance to win another voyage for two… This time to East Greenland!
Advantages of using video
Gather User-Generated Content.
UCG has become the most reliable and valuable content to promote your brand as the internet community trusts it more than professionally produced content.
Accessibility and immediacy.
Almost everyone now has the knowledge and resources to film a video. As we've already mentioned, the use of smartphones allows users to record high-quality videos. More and more apps for editing and adding filters to videos are coming on to the market, giving the videos an ever more professional finish. Contests carried out with Easypromos are totally responsive, meaning that taking part in contests with a smartphone is both quick and convenient.
Virality.
Social networks are a great ally of videos. Images and videos are the most-shared and most-commented type of content on the social networks. And it is often the more spontaneous and least-professional videos that achieve the greatest level of virality.
Versatility.
It is the only type of media capable of combining texts, images and sound, allowing for a wide range of possibilities and permitting more creative actions.
Convenience and simplicity.
It's far more convenient to watch a video than to read a text, especially from a smartphone. The same is true when taking part in a contest: it's easier to upload a video than to type in a text even if a user has a computer in front of him or her. Who hasn't looked for a video with instructions for using a product to avoid having to read the manual?
Effectiveness.
Online videos generate approximately twice the impact of other formats. 80% of Internet users would rather click on a video than any other type of link. Video is also the form of media that connects with the public best; it enables emotions to be conveyed simply and directly to the public.
Build trust.
If it is the participants themselves who present the videos, the perception of the viewers will be more likely to be one of trust. The less professional videos will give a greater impression of truth and reality.