Why lead generation matters
Lead generation is a simple idea that can get really complicated in practice. You want to find – or generate – leads for your business. But you don't want just anyone. You want to generate the right leads; people who will engage with your content, purchase your products and tell all their friends how great you are.

So when we talk about lead generation, we're also talking about how to qualify and score those leads. How do you evaluate whether someone is a good sales prospect?

Well, you'll have several opportunities throughout the lead generation process:

Targeting. Create marketing content and ads which appeal to specific customer profiles. If you can reach the right people, then your leads will automatically be of a higher quality.
Qualifying. Learn more about your leads as soon as they're generated. Use interactive content to collect information about their tastes, demographics and shopping habits.
Segmenting. Use the information you've collected to divide leads into even more specific groups. Then follow up with targeted messages such as email marketing, special offers, and more interactive content.
There are loads of different channels for lead generation. You could run Search Ads, attend events, start an email list… even put up posters with QR codes! But in this article, I'm going to focus on social media.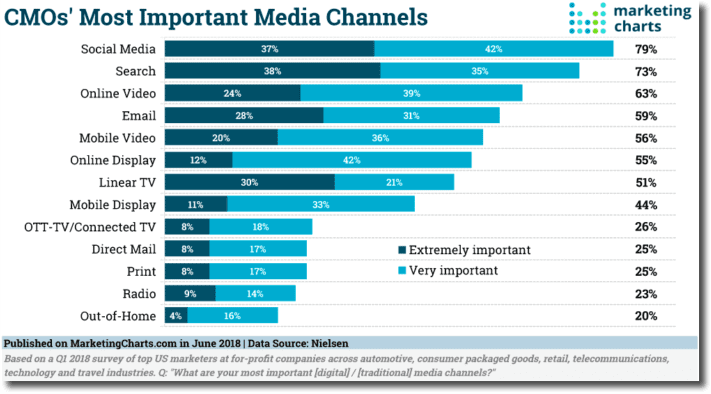 That's because social media is a hugely powerful engine for lead generation. Social networks like Facebook, Instagram, Twitter, LinkedIn, and Pinterest mean that brands can reach more people than ever. Across the world, social media reaches about 50% of the population – and in the US and Europe, the figure is closer to 70%.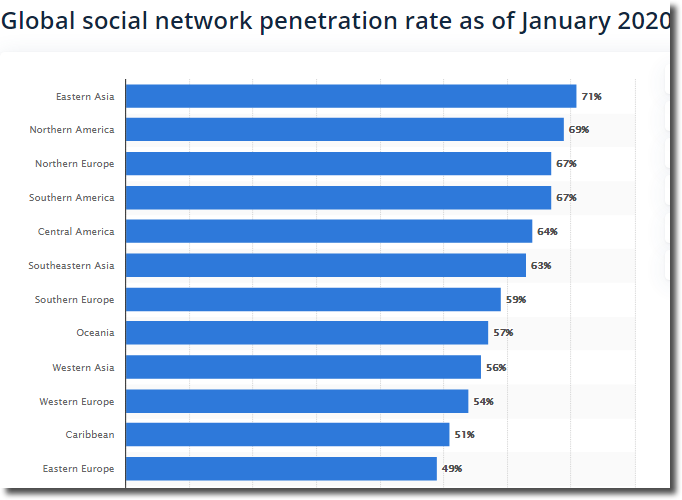 The only problem? You don't own your social media connections. Your business is built on borrowed space. So once you've found those leads on social networks, you need a way to get them onto your own email lists, CRM systems, and databases.

That's where interactive content comes in. Read on to find out what interactive content is, how it helps with lead generation, and how it can perfect your social media strategy.
What is interactive content?
Interactive content is content that responds to your followers and makes them part of your brand story. It could be something as simple as a Facebook post where people share comments – or as advanced as a fully-fledged mobile game.

When you're focusing on lead generation, the interactive content you create should do 3 key things:

Collect. Get data and insights about the leads who interact with your content. Get contact details, so that you don't have to rely on social networks for contact with your customers.
Respond. Personalization is a major trend in digital marketing right now. The best interactive content will react to users – for example, a quiz that offers personalized product recommendations.
Empower. Your interactive content should make leads feel empowered and in control. You can do that by giving them access to exclusive information, helping them tailor the customer experience, or giving them tools to enjoy themselves and be creative.
When you get it right, interactive content will produce qualified leads who know and trust your brand.
How lead generation with interactive content is different
So, let's recap: interactive content can help you generate high-quality leads, and provide you with more information to keep refining your lead generation strategy. That's already a pretty sweet set-up.

But there's more.
There's plenty of evidence to show that interactive content is more memorable and motivating for consumers. When people engage with your content – instead of just passively viewing it – then they remember your brand, your products, and your style.

It's also an especially powerful source of data and metadata. With conventional ads or email marketing, you can find out a few key points: How many people viewed? How many people clicked?

With interactive content, you get a much more detailed picture. You can find out which products are most popular, you can learn how people like to shop. You can even ask them direct questions or send them personalized offers based on the opinions they share.

That's one of the reasons why I'm concentrating on social media in this article. Interactive content helps you move beyond the basic metrics of views, likes and follows. An interactive approach to content can totally transform your social media and lead generation strategies.
But that's enough theory for now! Let's look at some real examples of interactive content on social media. We'll start with quizzes and surveys. And mini-games!
Interactive content for lead generation: quizzes
Let's start with a simple example of interactive content on social media.

Imagine that you run the social media account for a small beauty brand. You have several thousand followers on Instagram and Twitter. Your followers are very active, and you regularly run polls, lead question-and-answer sessions, and share photos from your community.

But you want more. You're aware that you don't own your audience; it depends on those social media platforms. And you'd like to learn more about your individual followers because you're not sure that your mass-targeted offers are hitting the mark.

The solution? You create an online quiz. When followers tap the link in your Stories or on your bio, they're taken directly to the quiz app. They answer a few questions about their beauty routine and share their full name and email address. All that information feeds back into your CRM, where you can segment your followers based on their quiz responses, and email out personalized offers and deals.

Here's an example of a quiz shared on Instagram, with personalized product recommendations: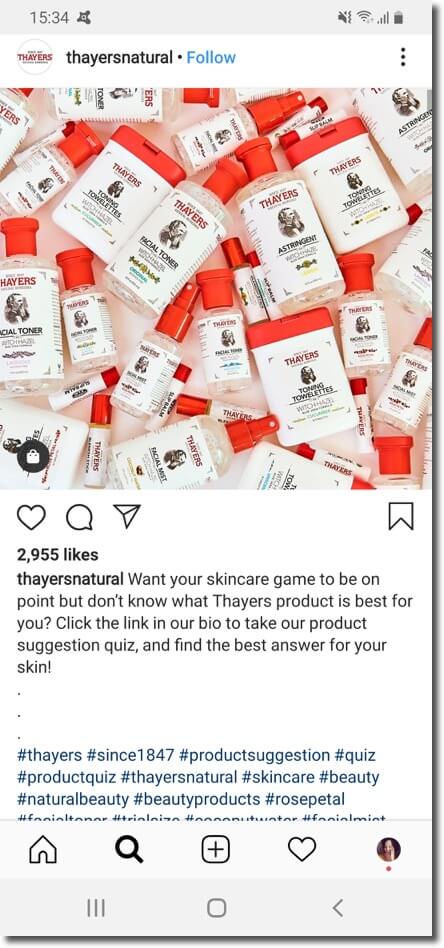 With one link, this brand collected email addresses and product preferences from potentially thousands of followers. They also received a major boost to their post views, likes, and comments – because everyone loves interactive content.

And the beauty of customized, interactive content is that it can be adapted for lead generation for almost any brand or industry.

Here's an example from a sports brand, which shared the quiz with their audiences on Facebook, Instagram, and Twitter: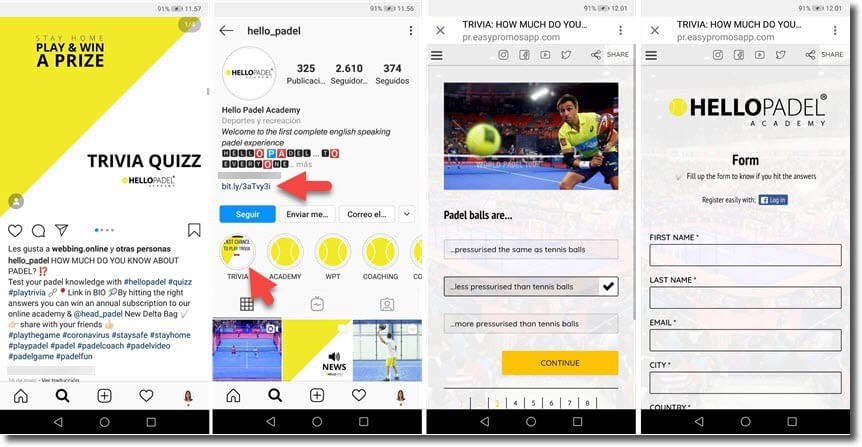 Branded mini-games for engagement and conversion
Branded mini-games are another way to engage, entertain and learn more about your followers.

Just like a quiz, branded games motivate social media users to interact with you outside the social network and share more information. And as we saw in the example above from HelloPadel, once you get followers outside their social networks, you can build an over-arching community based on your brand.

You might be thinking that mini-games sound more complicated than quizzes, or more expensive to run. But in fact, just as branded games are becoming more popular with marketers, they've also become more affordable and easier to build.

Here's an example of a Chinese New Year game by a major hotel chain. They shared the game, and the winners, on Facebook: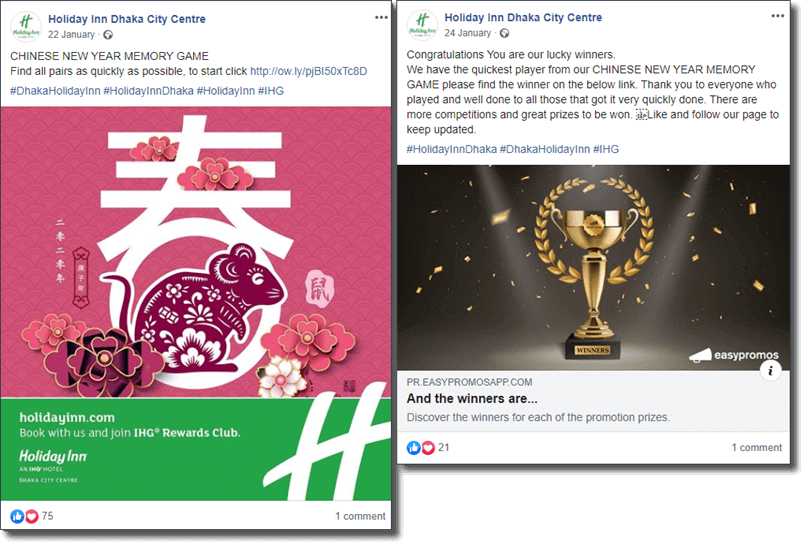 But the game itself stood alone. This fun memory game was created with an Easypromos game app. The hotel marketing team just had to pick a theme and add images and text: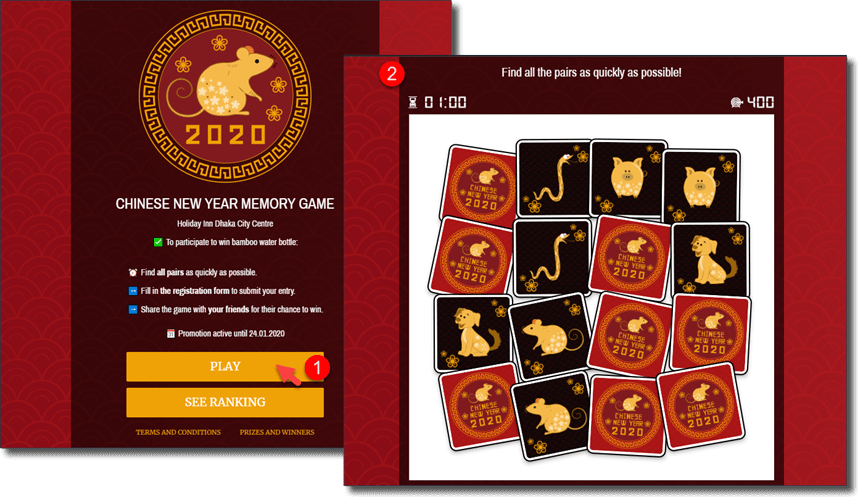 Game apps also have an advantage over simpler content (such as quizzes), because you can invite users to log in to play. This means that each user sets up an account that they can return to – playing repeatedly, building up rewards, and trying different challenges.
Result: users are more engaged, and share more data over time. That gives your lead generation campaign even more power.
Learn more about the user login system for Easypromos game apps!
Now follow up those leads
Before you get started creating your own interactive content, I just want to make one final point.

You've run a great campaign, smashed your lead generation targets, got a ton of useful data… Now follow up those leads! If you don't follow up, all your effort and creativity will be for nothing.

Following up can take many different forms. As always, it's up to you and your preferred channels of communication. You could send out an email blast. Make a point of answering every comment on your Instagram. Give a coupon to everyone who interacted with the content.

Here's a very extravagant example, from LinkedIn. The social network keeps an eye on its most active and high-profile followers. When they use LinkedIn for a major achievement – such as finding a new job – the social network sends them a gift and reaps the reward of positive publicity.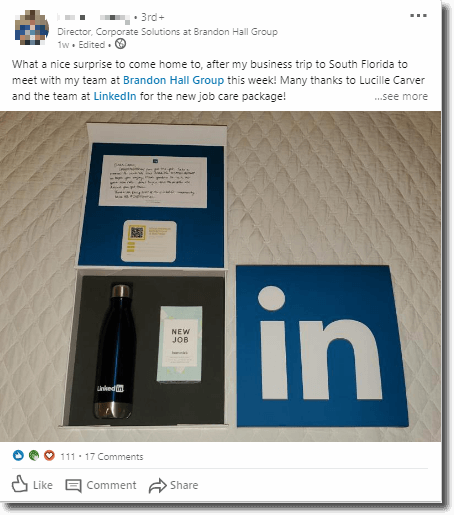 At its heart, a social network is just one big piece of interactive content. So in this example, LinkedIn has rewarded someone for interacting, using the tools, and sharing information about themselves. And – as with all the best interactive content campaigns – everybody wins.
Ready to get creating? Want more tips for interactive content and lead generation? Contact us in our live chat.