First things first. Cat Day is celebrated more than just once or twice a year. These furry four-legged pets are celebrated multiple times a year.
February 17th in Europe
February 22nd in Japan
August 8th in Canada, and it is also International Cat Day
October 29th in the United States
However, we recommend you check exactly when Cat Day is celebrated in your country because it's quite likely to be different! Also, let's note that there's a separate day celebrating black cats (November 17th) and Hug your Cat Day (June 4th).
So here's the good news: if you have an international brand, you could celebrate more than 5 times a year!
The original celebration was founded by the International Fund for Animal Welfare. They wanted to draw attention to the number of homeless, abandoned and mistreated cats. Even today, pet-lovers celebrate National Cat Day by supporting shelters, promoting education, and spoiling their cats with plenty of love and treats.
Let's take a look at all the ways you can participate, support ethical cat ownership, and promote your brand online. We've featured some pretty cute photos and videos in the post, too ?
Ready for a quick contest on Facebook or Instagram? Use our ready-made templates to set up a Cat Day giveaway instantly.
Run a National Cat Day photo contest
Photo contests are overwhelmingly popular when it comes to cats, dogs, and other animals. Who doesn't love an adorable photo, right?
This is also a great opportunity to connect with your customers and collect some user-generated content. You can display the contest entries online, or even reproduce photos in your next marketing campaign.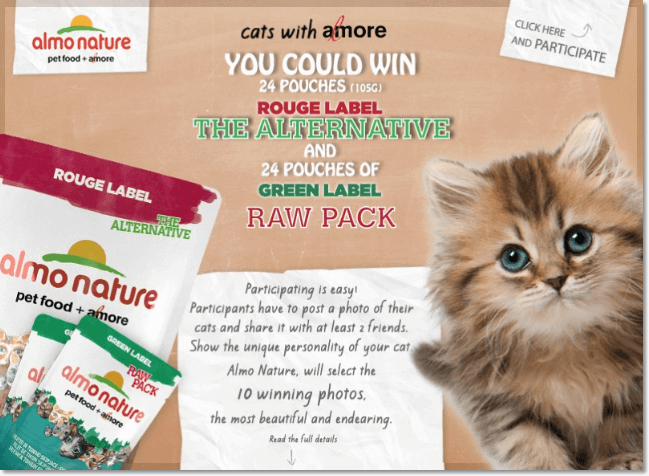 Let's start with this classic photo contest from the pet food brand Almo Nature. They asked users to share a photo, then refer at least 2 friends, to enter the contest. Ultimately, the winners were chosen by a jury – but looking at these examples, it must have been a tough decision.

You can run photo contests by sharing a link on your social media, website, or marketing materials. But you also have the option to collect photos directly from social media posts, with Facebook comments or a mention + hashtag contest.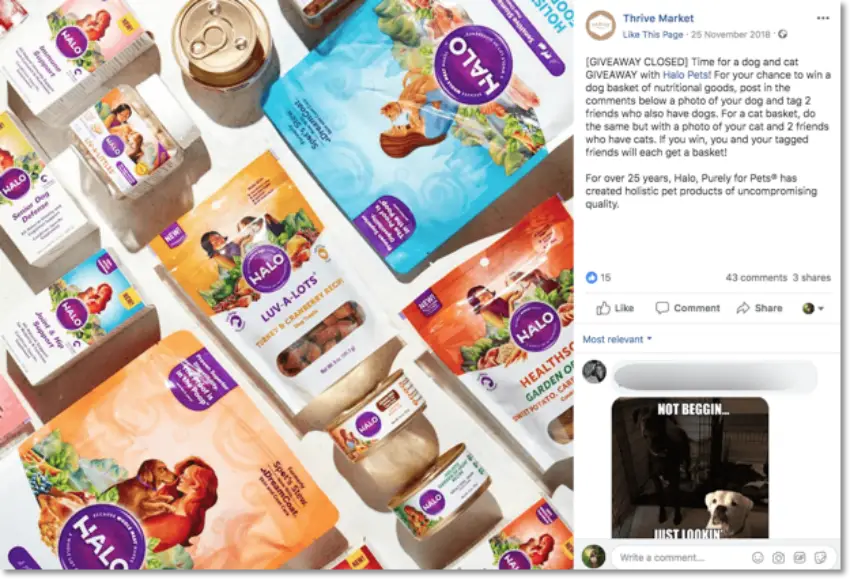 Add some spice to your contest with a specific theme or challenge. In this example, the Cat Day competition was only open to rescued feral cats. Then the brand shared all the photos in an art exhibition, adding extra value to the experience.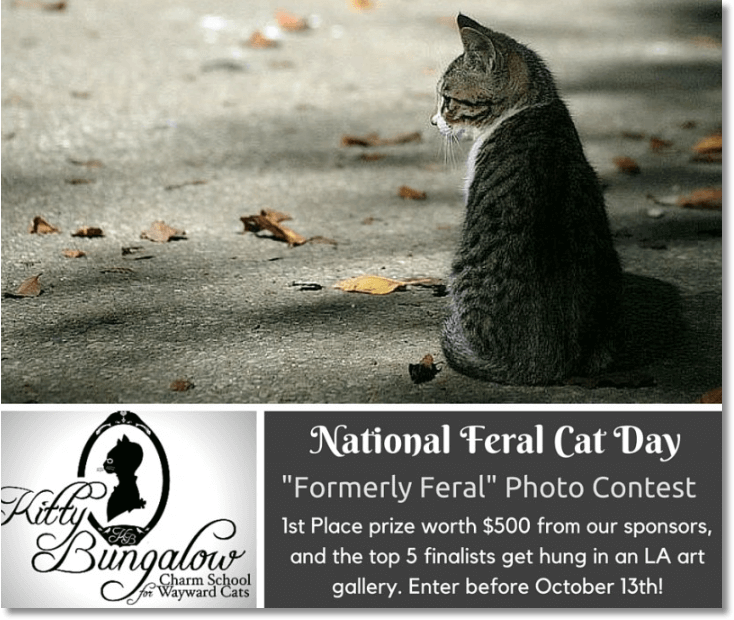 And here's one more photo contest, with a very original prize. The winning kittens were featured in a video game!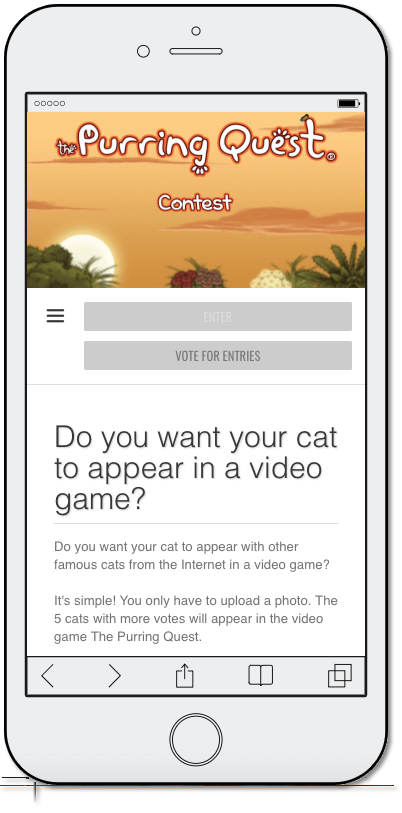 You can also organize a very quick and easy photo contest on your Facebook page. Simply ask your followers to comment on your promotional post with pictures of their cats. Here's an example from Sanicat.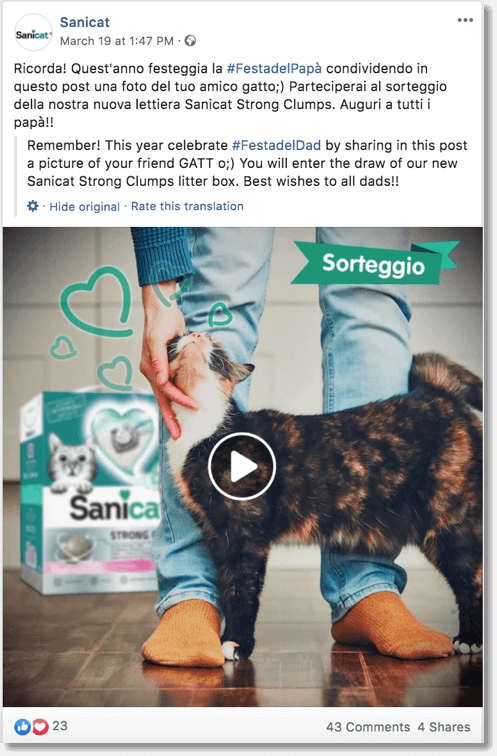 You can then choose the most adorable picture and reward the winner!
Share some National Cat Day education
A big part of National Cat Day is raising awareness and educating the public about how to be a responsible cat owner. So it's a great opportunity to challenge your followers or invite them to share their own wise advice.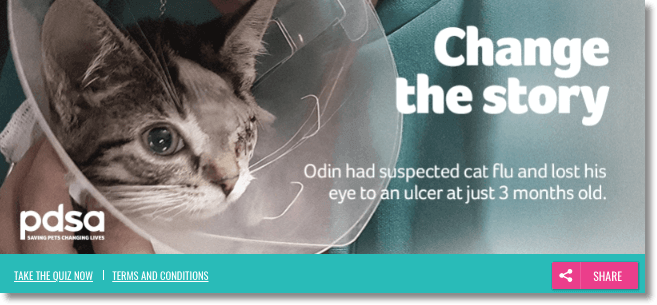 For example, the PDSA is the leading vet charity in the UK. They created a quick quiz about cat flu, a very dangerous disease. Pet owners enjoyed the challenge of the quiz – and learned quite a lot in the process.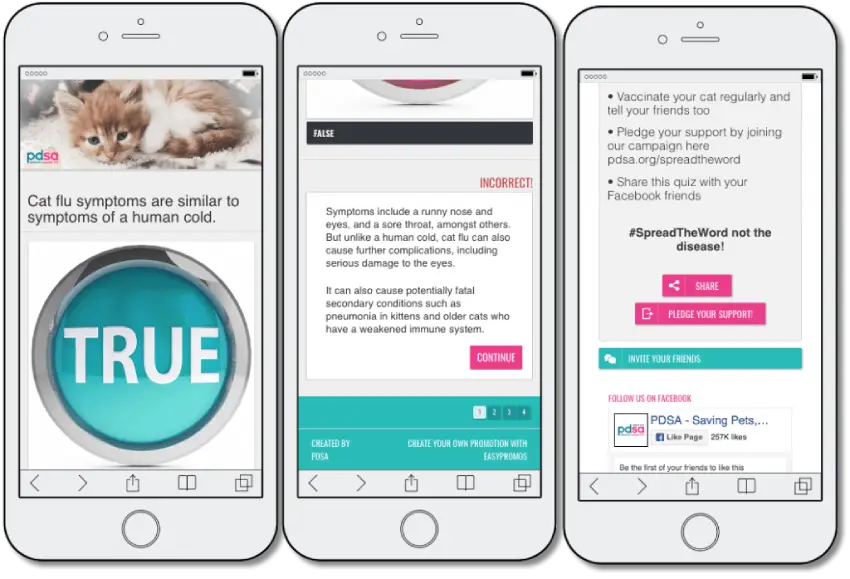 You can also invite your followers to share stories, experiences, advice and pet care tips. Use a writing contest to collect the contributions, then display them online.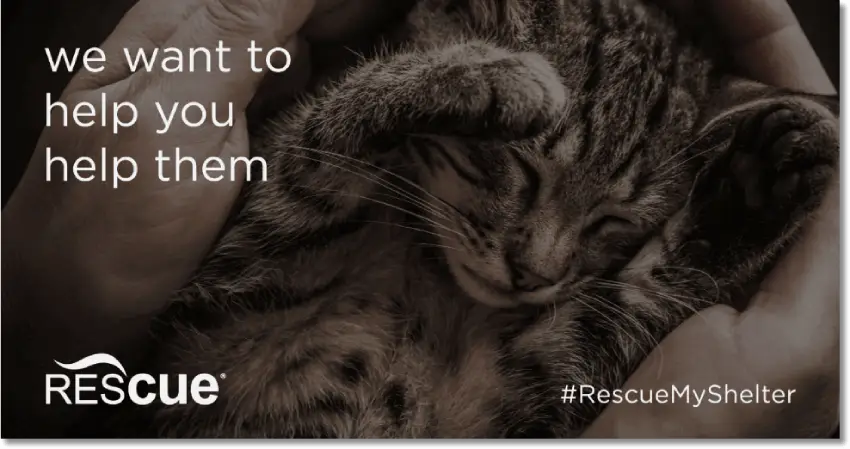 We love this imaginative example from Virox Animal Health. They run a weekly giveaway to supply rescue shelters with cleaning products, free of charge. Anyone can nominate a non-profit shelter, and write a short explanation of why their shelter deserves the reward.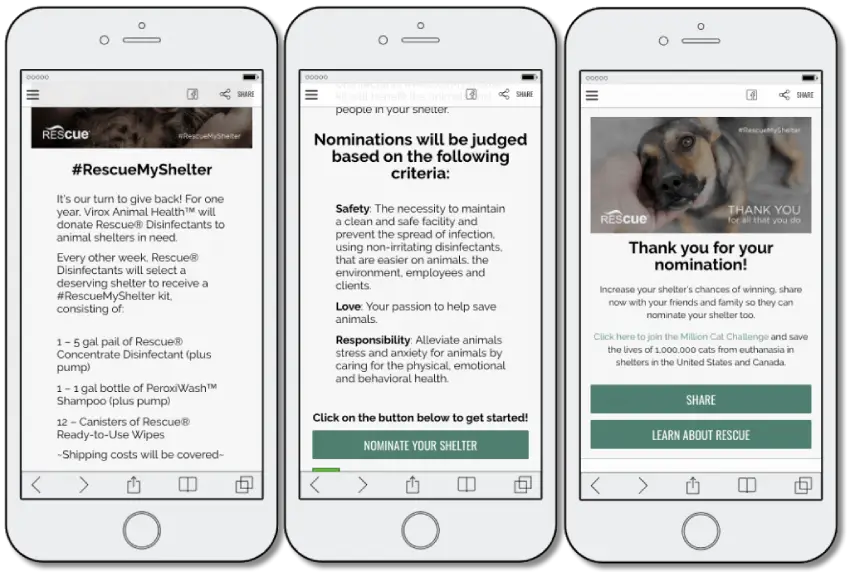 Reward subscribers on National Cat Day
So far, we've focused on getting engagement and content from people online. But you can also run National Cat Day events with a more direct purpose. Use creative, rewarding promotions to increase sales and drive more visitors to your website.

The popular magazine for cat owners, Modern Cat, runs weekly giveaways and regular photo contests. In this example, they had some luxury cat food packs to give away when people signed up for their newsletter.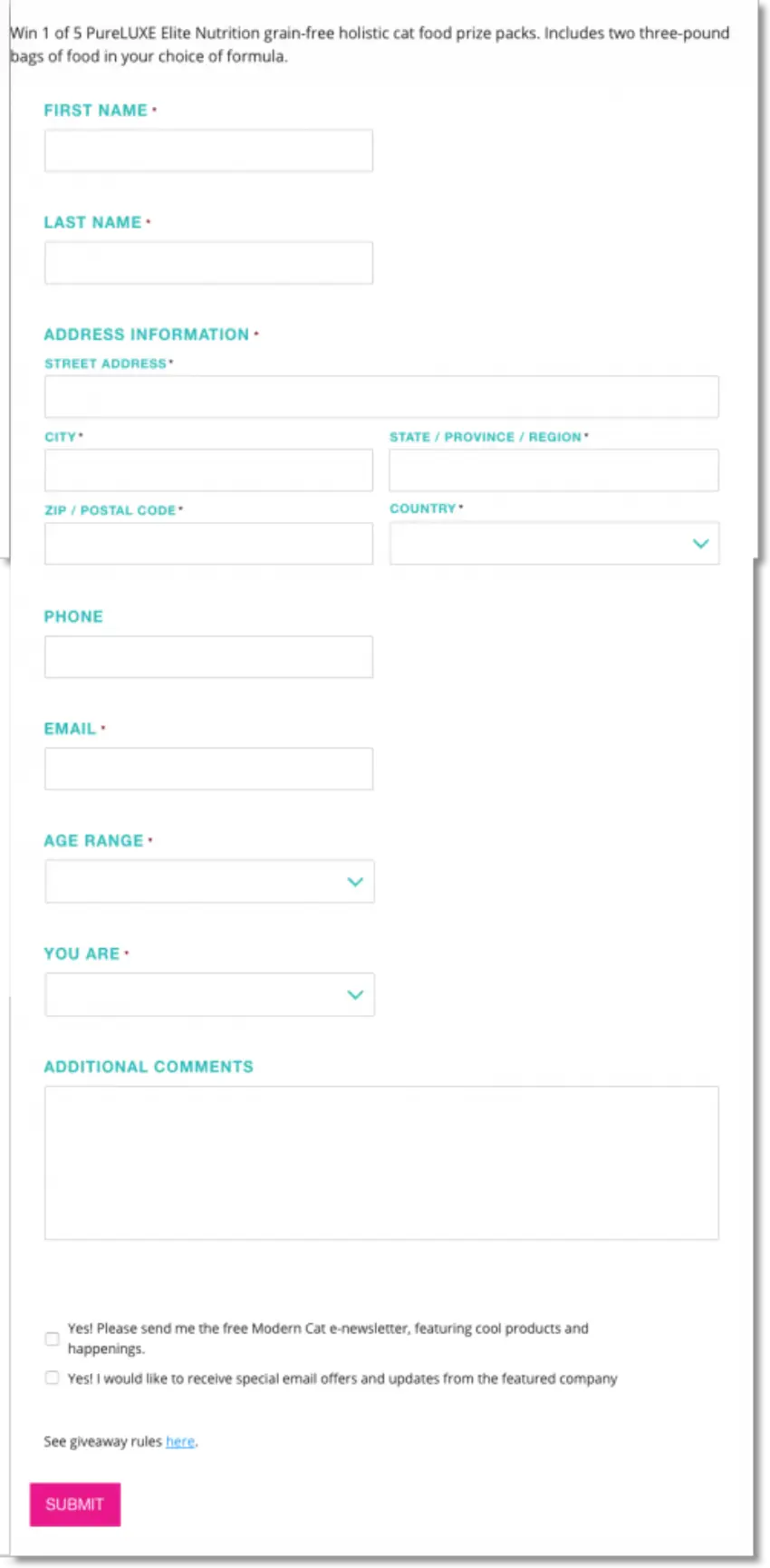 They also used the opportunity to learn more about their customers. This information could help them target future sales campaigns and newsletter content.
Increase sales for National Cat Day
You could also celebrate National Cat Day with special rewards for customers who make purchases or visit you in-store.
In this example, people could enter an exclusive prize draw when they made a purchase. The brand advertised the giveaway on their social media to spread the news as far as possible.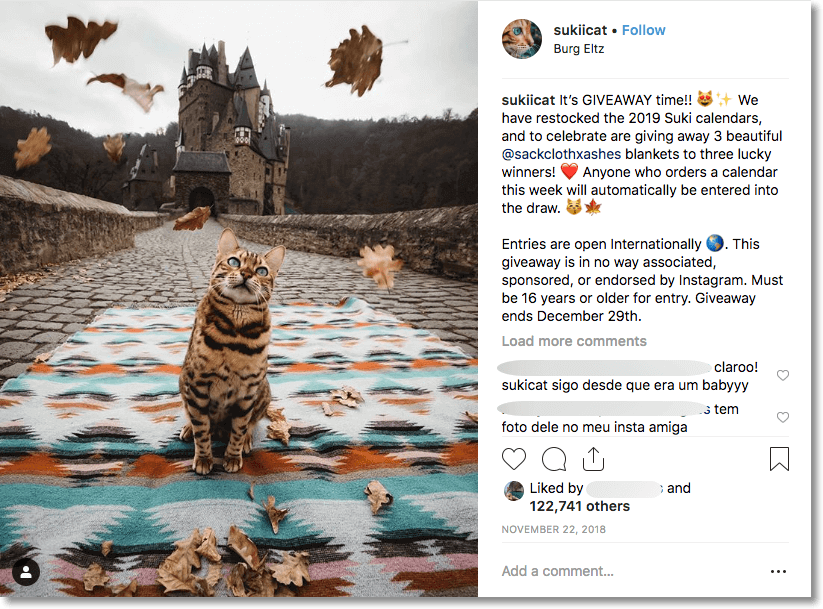 Live events are also very popular. Set up games, challenges, or treats in-store to encourage people to visit you on National Cat Day. You can offer prizes, giveaways or discounts as an extra incentive.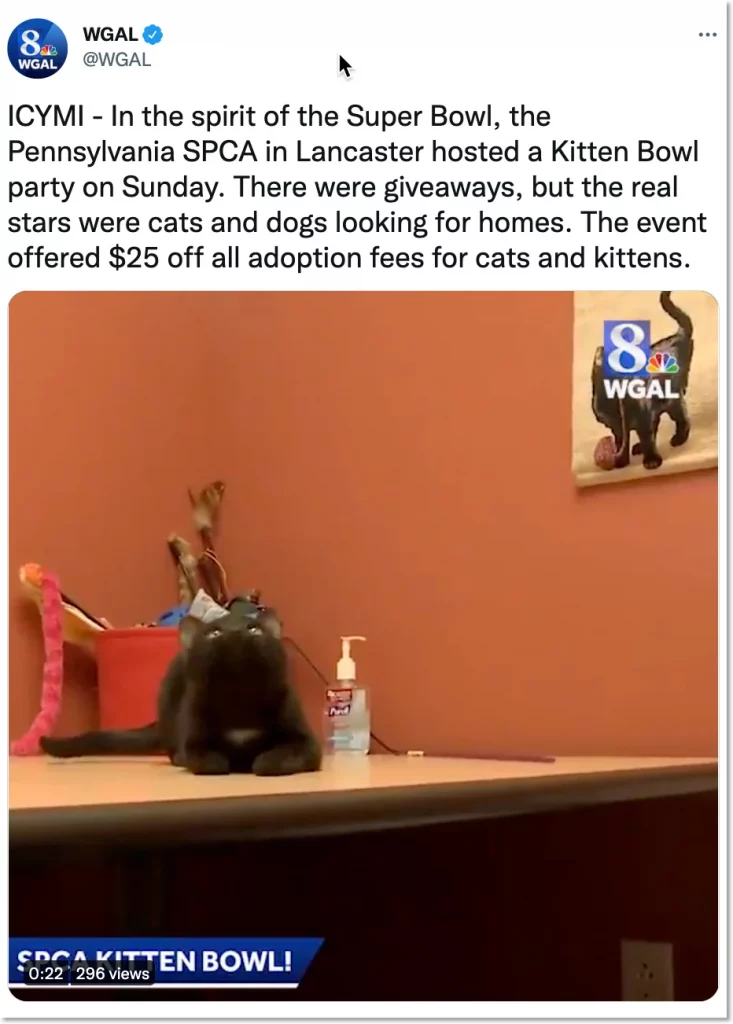 Ready to celebrate National Cat Day? Set up your account to get started for free.