So what is branding? Branding is not just the logo, although it's probably the most important asset of your brand image. Branding is the process of defining your brand, creating positive perceptions, and differentiating yourself from your competitors. It's giving your business an identity that will help you attract a loyal customer base and stay top of mind with clients. What's the first thing that comes to your mind when you think of Coca-Cola? Is it the red and white logo, or maybe the Christmas truck? You guessed it; this is branding, very good branding.
Branding is the activity of giving a particular name and image to goods and services so that people will be attracted to them and want to buy them. – Oxford Advanced Learner's Dictionary
Click To Tweet
However, creating a brand identity or coming up with a branding strategy might seem like a puzzling task, especially for small business owners. This is why we've created this handy guide to small business branding. In this blog post, we take a look at how to approach the concept of branding for your small business. We share ideas, examples, and useful tips.
Small business branding: start by defining the idea and creating assets
How do you want to sell your goods or services? What will be the message that will turn potential buyers into loyal customers? How will your brand speak to its customers and convey the messages you want to share with them?
Yes, creating a brand identity doesn't happen overnight and it needs thorough research and competitive analysis. But once you have the general idea of how your brand will resonate with its customers, it's time to create visual assets that will support your idea and help you achieve your goals. What will you need? Here are the most important aspects:
Logo
Color palettes
Typography
Images for social media posts and marketing campaigns
Therefore, if you're starting small and can't afford to hire a professional graphic designer, opt for freelancers or self-service design platforms like Canva. It's a great way to create some great-looking visuals completely for free – or for a small fee if you choose the paid service version.
Small business branding: start with a consistent social media strategy and run giveaways to spread your message
Once you know who you are as a company and have all the visual assets you need, it's time to share them with your target audience and work on brand visibility and awareness. It's truly important to have a consistent plan that will help you convey your message. Take for instance Heura Foods, plant-based meat products. Apart from promoting its vegan products, the brand is also on a mission to educate its audience about the importance of sustainability and the environment. They somehow manage to share all the posts with their branding colors.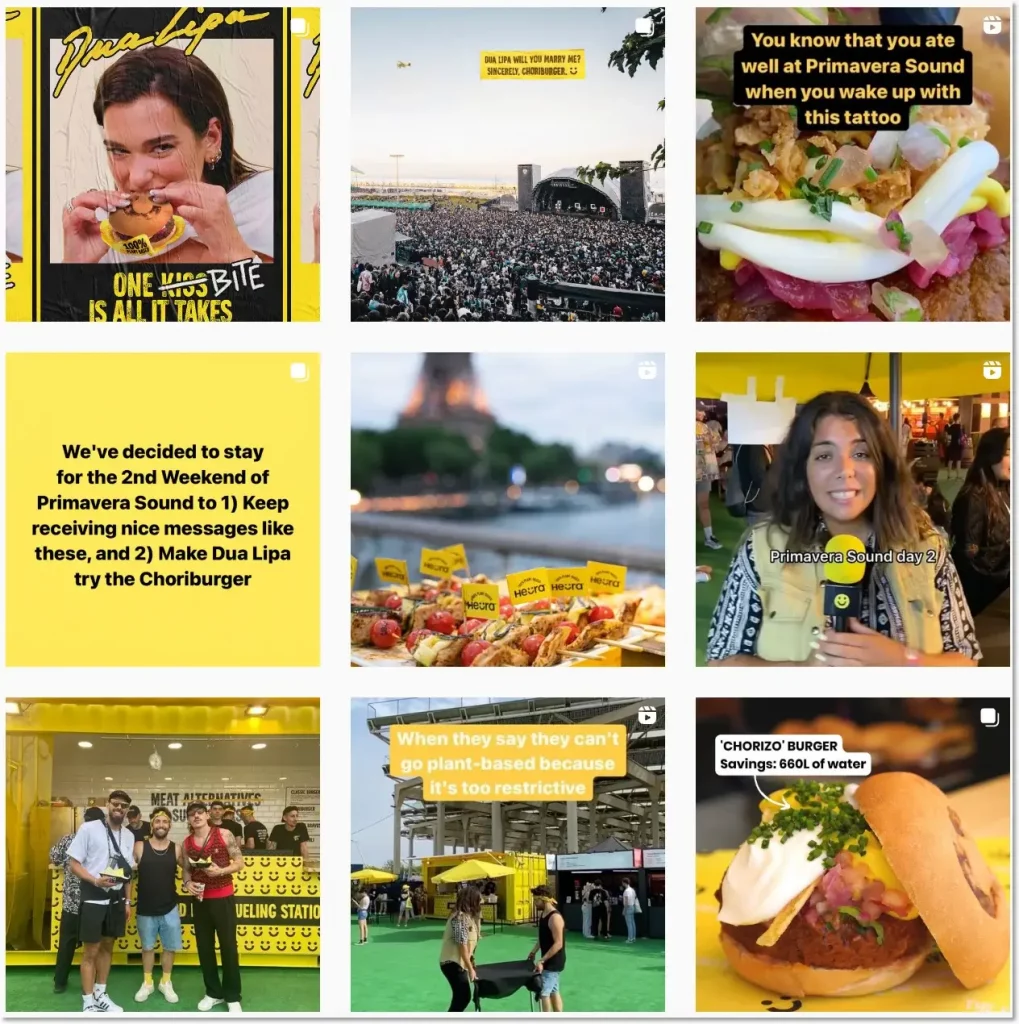 The company does a great job when it comes to spreading awareness about its mission. Apart from participating in popular events, like the recent Primavera Sound festival in Barcelona, they also run social media campaigns in collaboration with popular accounts.
In 2019, Primavera Sound welcomed more than 220,000 people. This year, apart from participating in the event with a food stand, the food company also raffled two tickets to the festival. It's a fantastic example of small business branding; Heura Foods included its logo, slogan, and branding colors on the Instagram post that was reshared by the main festival account on various occasions. The result? Highly increased social media reach, visibility, and awareness!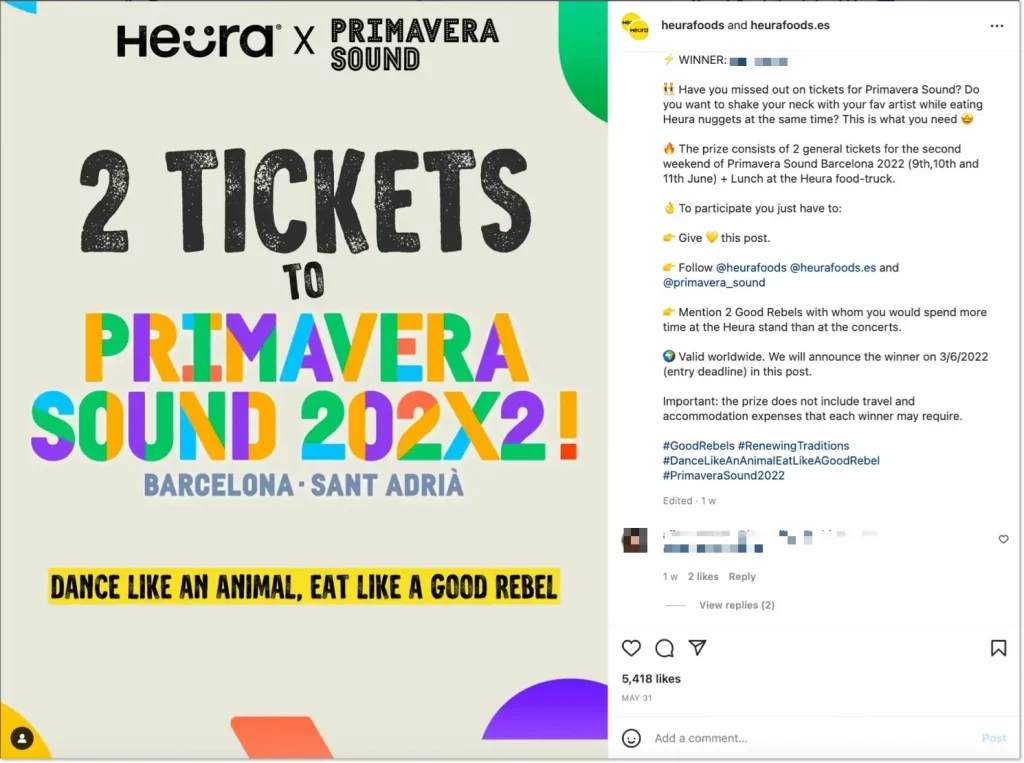 However, the vegan meat brand works on its branding throughout the whole year. Recently, they launched a challenge on social media that turned out to be a great success. Interested participants purchased the new Heura product to be able to record a video recipe and share it on social media. Two users got rewarded with event tickets, store credit, and cookbooks from the participating brand. By creating a special hashtag for the challenge, the organizers generated more visibility for the brand on social media.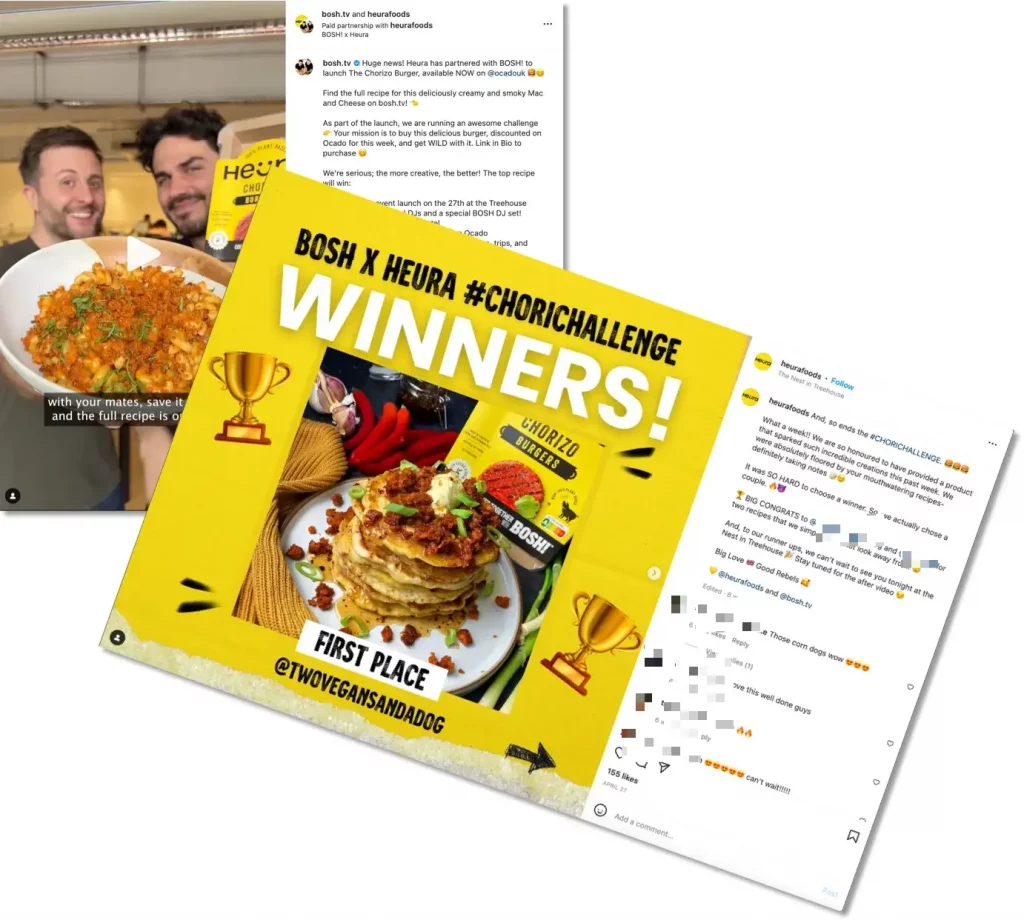 Branding for small businesses: invite users to use branded frames and stickers to decorate their pictures and collect UGC
We've established that getting started with a small business is a difficult task. Imagine launching a… new event! This is when small business owners really need to step up and put all their efforts and resources into promoting and generating visibility for the event.
Pictures and selfies form a major part of social media. Tap into that phenomenon by designing frames and stickers with your logo, slogan, and branding colors and invite attendees to decorate their selfies in your virtual photo booth. This can really help your small business branding! By sharing their photos on social media, users promote your business to their followers and friends, helping you generate visibility and awareness!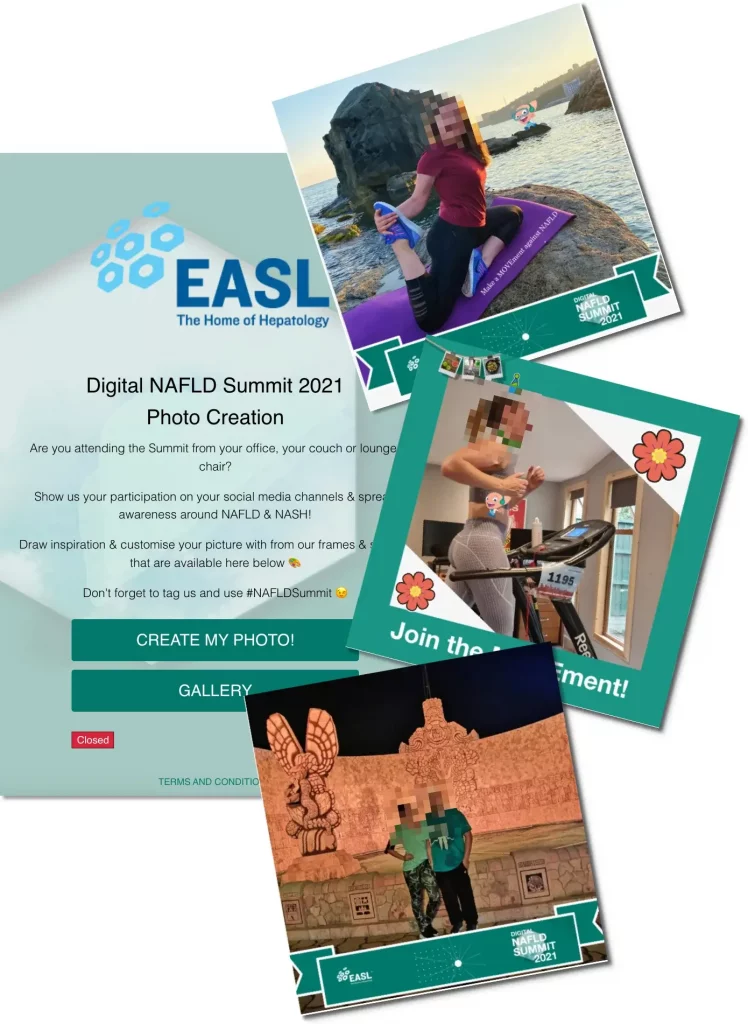 Here's an example from EASL, The Home of Hepatology. They recently ran an online event in which they educated people about liver disease. To spread awareness about their organization, they created a virtual photo booth which people used to share where they watched the event from. This is a great example of small business branding for online events.
Interested in finding out more about virtual photo booths? Try our demos to test the real user experience. 
Incorporate gamification into your marketing strategy and boost branding for your small business
How do you get your customers to remember your logo, slogan, or brand image in general? The easiest way is to make sure that they spend time looking at all of those visual assets. But hard-sell campaigns are no longer welcome by consumers. This means that you have to find a way to engage and entertain your audience with branded content that they enjoy. And this is where gamification comes in.
The Easypromos branded mini-games are fully customizable, which is a great solution for small business branding strategies. Choose a game that you find most engaging, for example, a puzzle or memory, and customize it with your logo, images, and colors. Offer an incentive, for example, free product samples, vouchers, or product bundles, and raffle them among all users that participate. Still not sure if it'd work? Take a look at this example from Andrew's Airport Parking.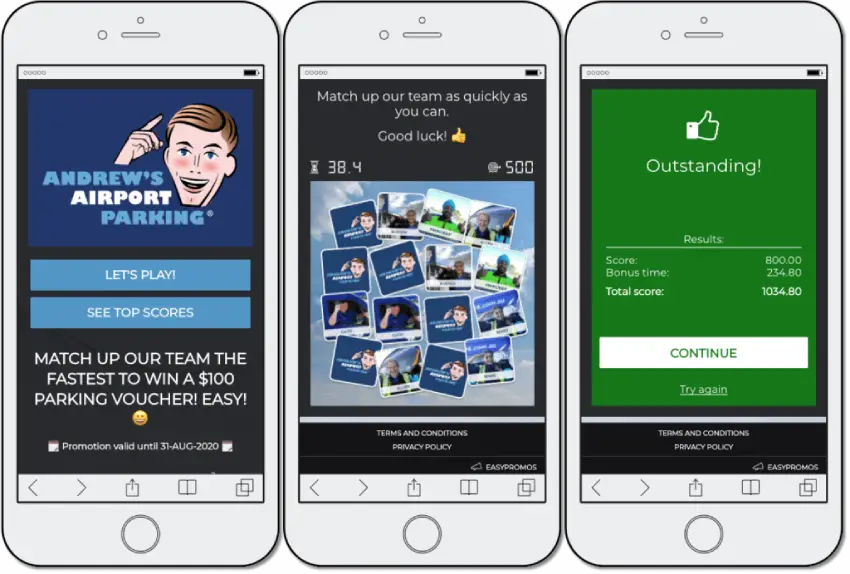 In this example, users looked for matching images, which presented the portraits of Andrew's Airport Parking employees. Note, that the game was customized with the brand's colors and logo, which meant each user was exposed to the corporate image of the organizer. The best thing about it is that they didn't mind it at all, as they were getting their portion of daily entertainment and a chance to win parking vouchers.
Here's an example of another small business branding game launched by the same company. In this example, participants rearranged the puzzle pieces to discover the image. You'll note that one of the pieces shows Andrew's Airport Parking's logo – the man with a big smile!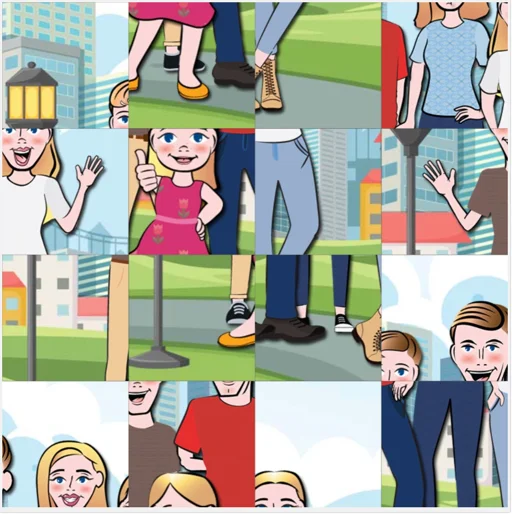 Try our memory demos to see how engaging and entertaining branded games are! You will also get to see how customizable our applications are. 

Are you interested in finding out more about promotions, games, and contests for small businesses? Contact our customer support team!