1. Relational and emotional marketing by Cinfa y Malas madres
The era of B2B and B2C is giving way to H2H (human to human). The concept aims to promote direct contact between individuals. It is based on the idea that consumers do not only buy products, but also the brand's values and history. Hence, making relational marketing highly relevant and important nowadays.
«Ellas cuentan» which can be translated from Spanish as, "They tell (their stories)" but also as "They matter", is a charitable event to support and give voice to women facing different kinds of struggles in life such as disease or kids with special needs. The first edition, framed as a writing contest, was an all-around success with over 240 participating stories and 60,000 votes.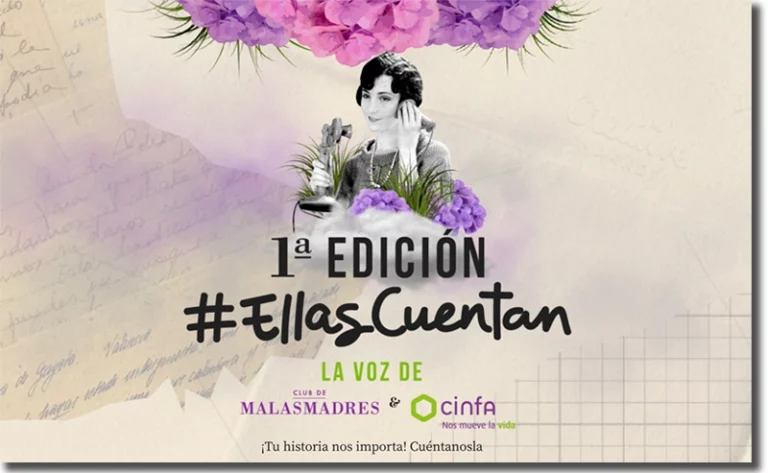 The objective of this action was to give a voice to mothers who are living challenging motherhood and give visibility to their stories. The project also looked to foster the values of the "Club de Malasmadres" association and Cinfa laboratories, and to create an emotional connection with their audience.
2. The clever Storydoing of Paradores that reached 1.200.000 people
Storydoing was featured in every marketing trends forecast for 2022 and as of today is a well-established practice.
Storydoing is a narrative resource that besides telling a story, offers the audience the opportunity to participate and become part of it. The audience's involvement and participation are essential and create an immersive experience. Hence, the effect, reaction, and user response are much more powerful and effective.
Paradores de Turismo de España, is a Spanish hotel chain that runs hotels located in historical sites, as part of its 2022 pre-Easter campaign, Paradores invited its community to participate in an original campaign. Users received an invitation to take part in a game in which they had the chance to create an intriguing story. For 12 days, the community had to fulfill a mission: find six boxes hidden in a beautiful illustration of a fictitious hotel that Paradores shared in 12 consecutive posts on the brand's Instagram profile. After finding the boxes, participants had to enter the code correctly in order to win.
The prize was three stays in a double room in one of the chain's hotels. How did participants obtain the code? Simple: each box was a specific color, and each color corresponded to a number. Organizers created a landing page where users had to provide their details and enter the code correctly. In addition, participating users had to tag the person they hoped to share the prize with, and indicate which hotel they wanted to stay at, in one of the 12 Instagram posts, which reached over 1,200,000 people.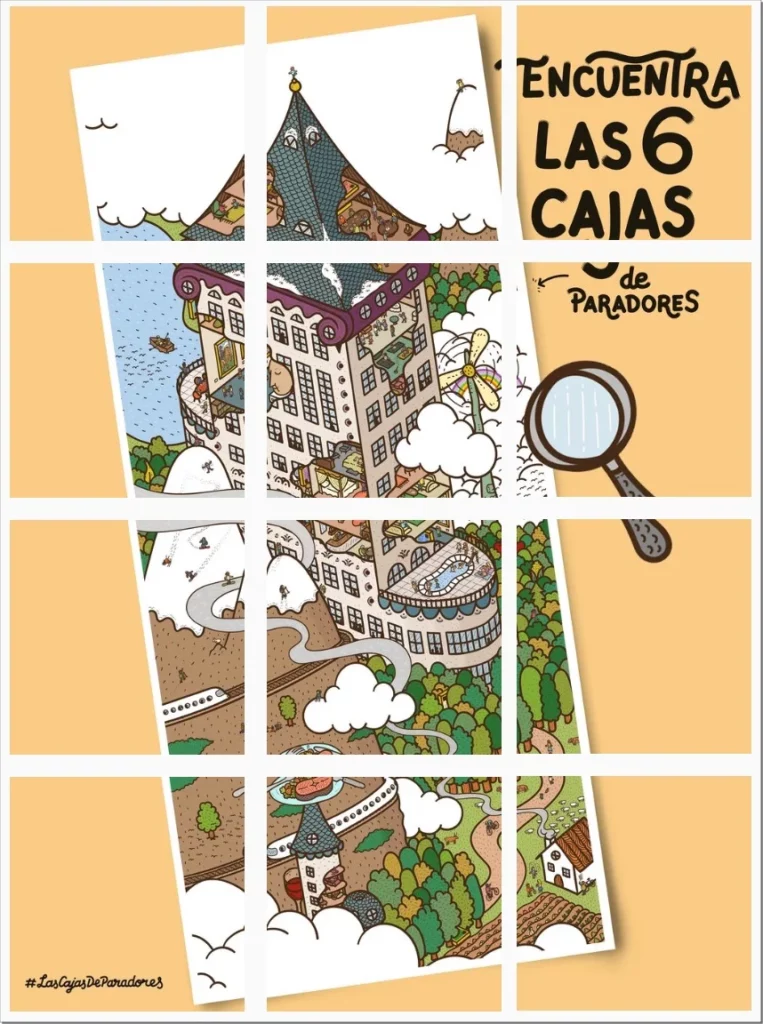 3. Holdina marketing automation to promote a premium product
Holdina is one of the leading companies for the sale of oil and petroleum products in Bosnia and Herzegovina. The company wanted to promote, raise customer awareness, and educate its audience on the benefits of using one of its premium products. To achieve their objective, the organizers opted for a Timed Quiz app, which allows for full promotion customization, as well as combining random giveaways with a dynamic educational and entertaining application.
The first step to participate in Holdina's promotion was to fuel at one of its petrol stations. Clients received a receipt with a ticket number that granted access to the promotion after filling out the registration form.
Once the app validated the unique code, users had to answer five questions randomly chosen by the app out of the 21 questions prepared by the agency. Each question aimed to inform and educate about the premium product and its benefits. Users received points for correct answers, as well as speed. Each participant had the possibility of taking the quiz up to ten times to improve their score, however, each time they had a series of different questions.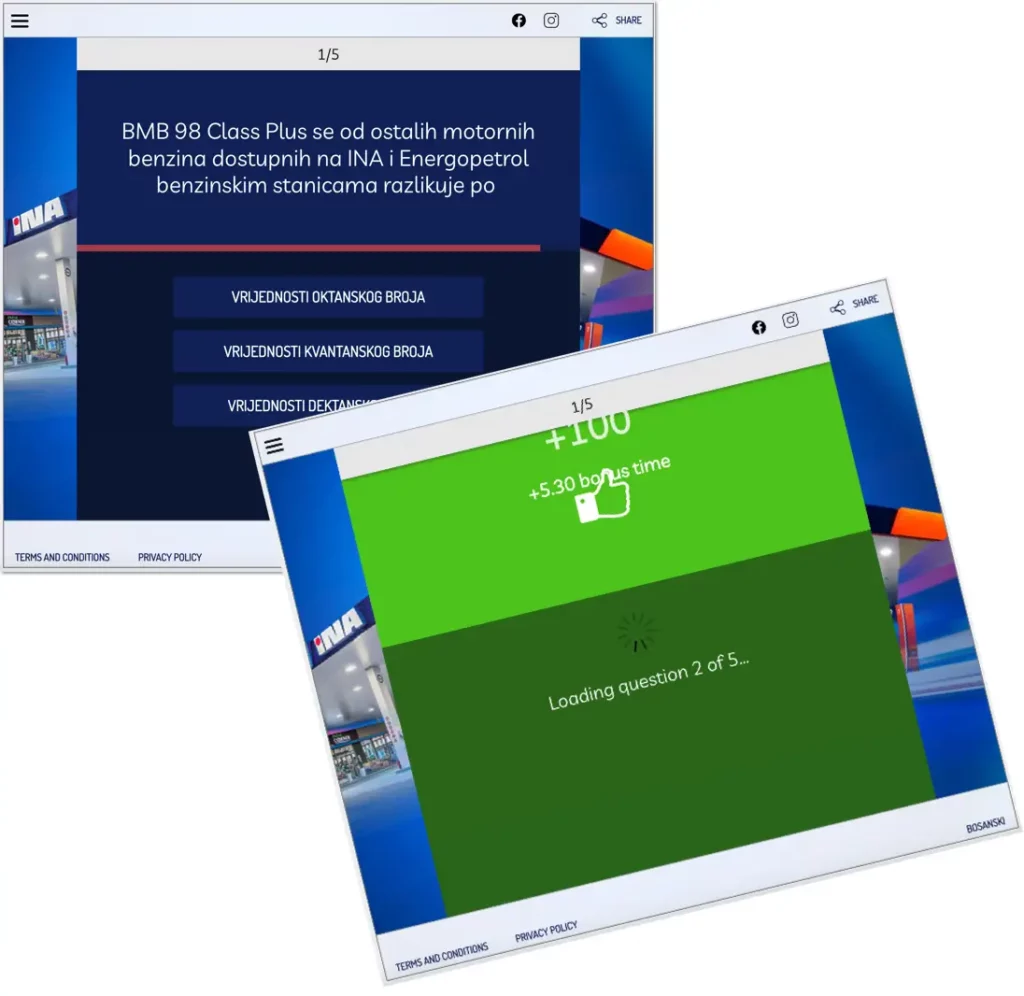 The prizes involved in the promotion were Holdina gift cards and 10,819 users registered in the Timed Quiz game, and a total of 21,830 games were played, resulting in more than 10 days and 23 hours of participation.
4. Using gamification to drive traffic to the Travel Club loyalty program online catalog.
Travel Club is a loyalty program that rewards customers for regular purchases in certain establishments with points exchangeable for trips and gifts. This time, however, Travel Club launched a fully digital catalog, without printed copies. This is why it was so important and challenging to reach all the Travel Club members.
The catalog is updated every six months, but this was the first time the brand launched the catalog without printed copies available in stores or shipped to members' home addresses. Travel Club wanted to present and disseminate the new virtual catalog, as well as convince users to get familiar with it.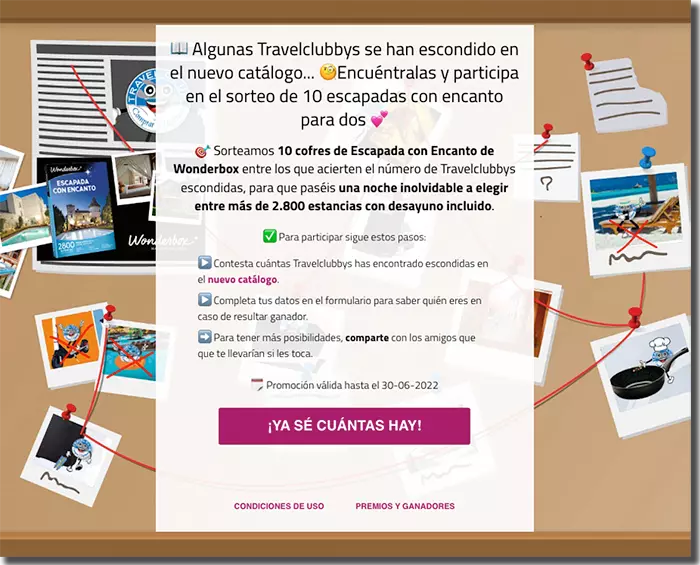 To do so, they created an entertaining game, in which in order to complete the game, entrants had to look through the catalog to obtain necessary information. In some pages of the catalog, users could find various "Travelclubbys", the Travel Club mascot. All they had to do was count the Travelclubbys and then introduce the number on the promotion page.
The action not only had 6,345 active participants, it also had 40% more visitors in a single month than the previous catalog as a whole.
5. Negroni "Customer centricity" to entertain customers and boost sales
Negroni is a historical brand in the Italian food sector. The brand wanted to promote "Golosino", a product aimed at children, so they launched a multi-channel marketing campaign. The target audience being children of primary school age, as well as their parents who are responsible for the daily household shopping.
Negroni wanted to add a small gift in the packaging of their product so they created a card game based on the planets of the solar system. The "Golocards" were lightweight, collectible, playable, educational, and provided access to digital content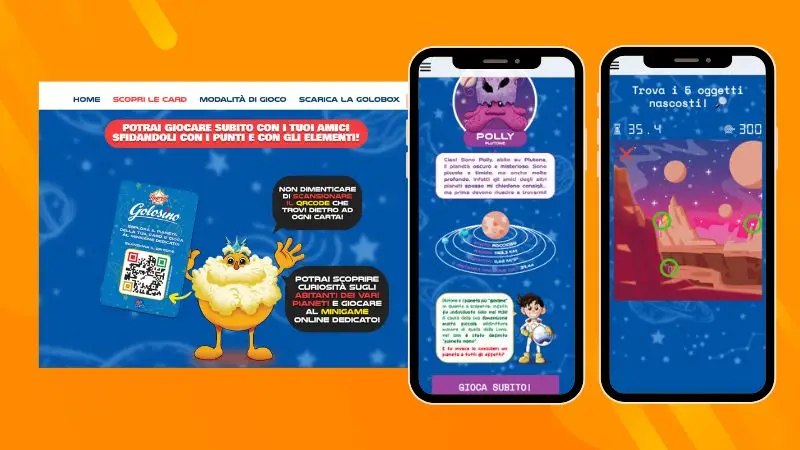 On the back of each card, a QR code granted access to a landing page with detailed information about the planet featured on the card and a mini-game themed around the same planet.
As you can see, 2022 has seen the consolidation of interactive marketing trends. Relational marketing gives brands a humanizing touch, storydoing fosters engagement, automated marketing boosts sales, gamification builds loyalty, and customer centricity makes customers feel valued.
Need some help or ideas for your marketing campaign? Contact our customer support team, we will be happy to help.